Chickpeas while not exactly a grain is legume that is inescapable in the Indian subcontinent. To tell you the truth I have never chanced upon the white chick pea at home. Even if I had eaten it, it must have been very rare that I don't remember it. It was mostly in a restaurant in orders of channa batura that I had seen them first.
White Chickpeas - Garbanzo - Kabuli Channa
The brown chickpea on the other hand was everywhere in several different forms. With the skin removed and split it takes the avatar of
Bengal Gram/Channa Dal/Kadalai paruppu
. In its roasted skin removed form it becomes dalia, roasted gram dal or pottu kadalai an important ingredient for coconut chutney and many other delicacies. In the
roasted form with the skin on it is a popular snack
. Apart from that as we all know brown chickpea used to make curries, flavored rice, sundal and many more. Not to forget the various culinary delicacies that are possible with the chickpea flour.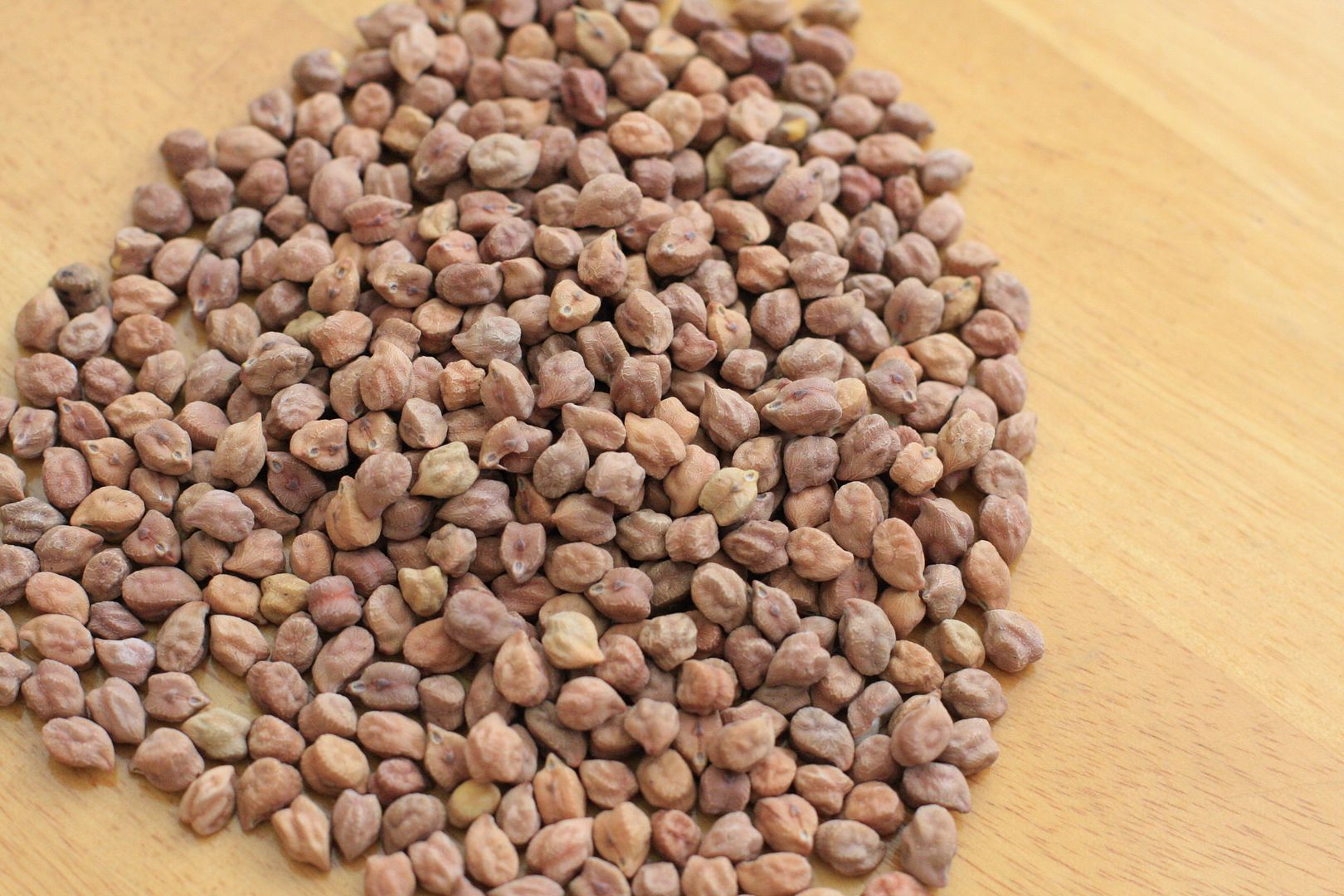 Brown Chickpeas - Kala Channa
There are 3 main kinds of chickpeas,
White chick pea has been grown in the Middle East and Turkey from about 7500 years ago. Kabuli Channa which are slightly bigger are grown in Afghanistan, Southern Europe, Indian Subcontinent and South America. The Black/Brown chickpea on the other hand is grown mostly in the Indian Subcontinent, Ethiopia and Mexico Source:
Wikipedia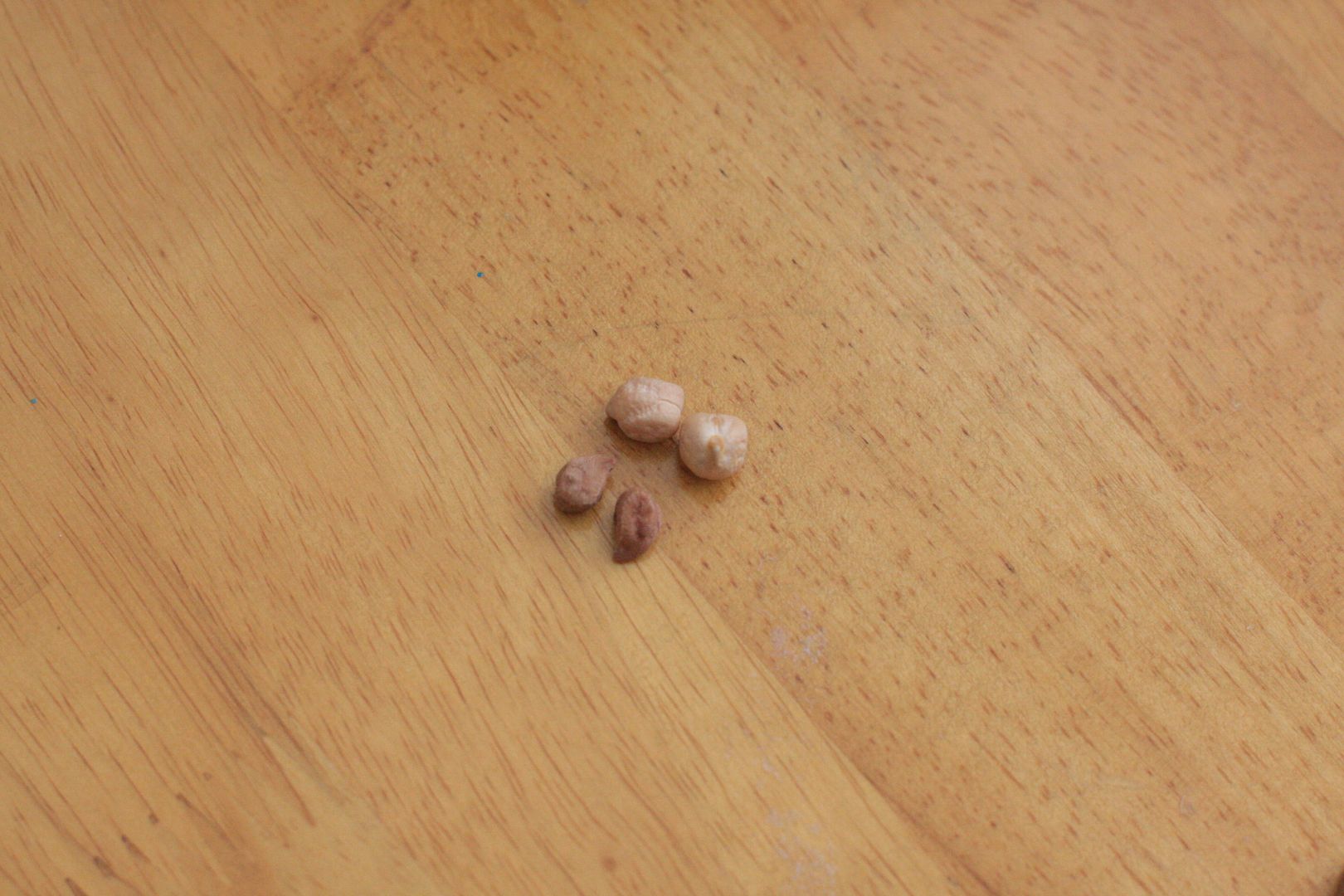 White and Black
In the US, garbanzo as it is called, the white chickpea enjoys cult status with its nutritional profile of being high in fiber and protein and mineral content. Hummus the Middle Eastern condiment which was rare even a couple of years ago is available today in all grocery shops in whatever flavor you want.
Roasted chick pea - (ready to eat) - dalia - pottukadalai
The black chick pea on the other hand is not that popular but is slowly gaining a foot hold. In my personal opinion, the black chick pea is much more tastier than the white one. But I cook the white chick pea far more than the black one. Chick peas has vitamins B-6, B-12, Potassium , Iron and Magnesium. It packs a nutritious punch in a small package. So whatever color of chick pea you choose be assured you have chosen a food that is good for you.
You do not have to make a curry to enjoy this bean, it can be enjoyed just boiled.
Some recipes that can be made,
Spelt Stew with butternut Squash and Chickpeas
Black Channa Chaat
Spinach and Chickpea Rice
Curried Chickpeas and Mango Salad
Two Chickpeas White and Black and Two Curries
Kala Channa - Black Chickpeas with onions and spices
Punjabi style Channa
Koshary - Egyptian
Chickpea Salad (with cucumber and tomatoes) fit for a SuperBowl Party!
Like what you are reading? Subscribe!