I resolve not to talk about sad things and our inability and helplessness to do anything about it. If I dwell I will cry or get angry so will quickly move on to other things ... Evening is a difficult time at home. Everyone comes home hungry and eating junk is just not enough. Having a few quick to put together snack before dinner time is rapidly becoming a necessity. So I adapt anything I see or read that is quick easy and satisfying.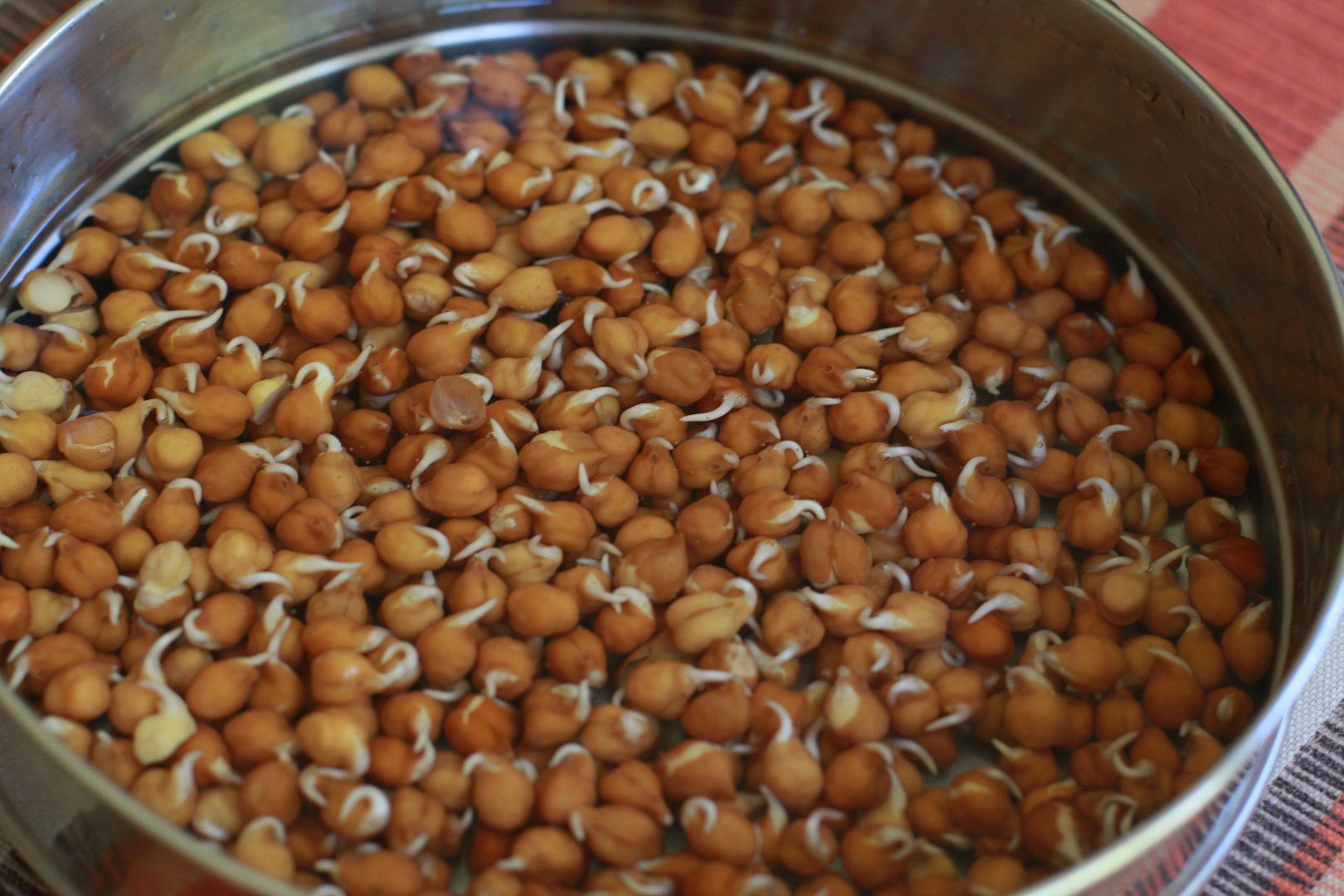 When we were in India this summer I avoided watching TV. The programming has become crass and not so fun. The long running serials the less said about them the better. Anyway the food shows were the only bright spot. The chefs are doing innovative things with mostly Indian ingredients. But me being me I have a complaint. Most of the food presented is also high fat and high calories. None of the chefs I watched took even a moment to advise people of eating a healthy diet but that is a story for another day.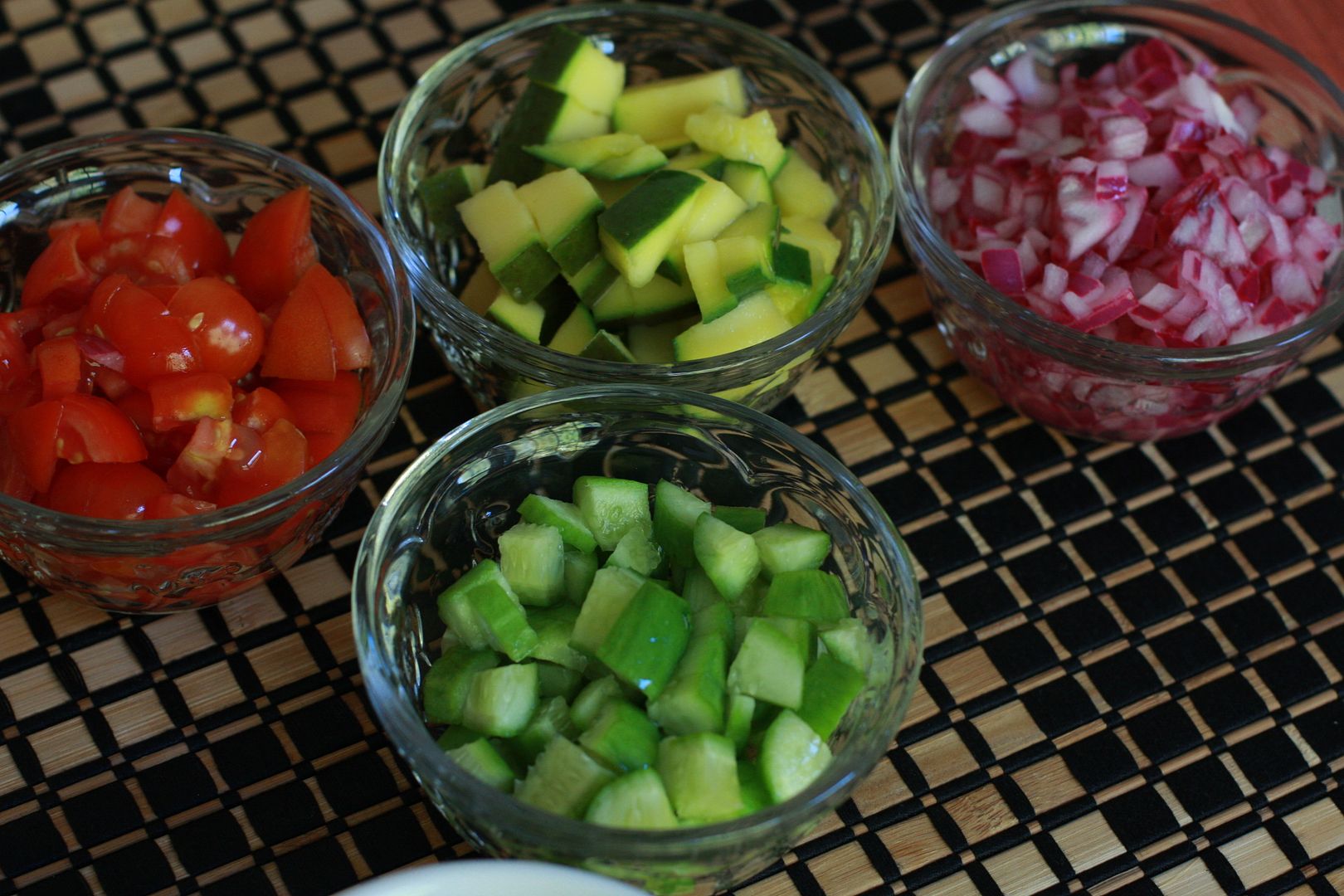 Anyway a channel I watched a lot was 'Food Food' and one my favorite chefs on there was 'Turban Tadka'. Besides cooking he was highly entertaining. This channa chaat recipe is based on what I saw on one of his shows -
Chana Chor Garam Chaat
. I decided to up the vegetables and skip the Sev and Chana Chor Garam because I did not have them and not very fond of both.
Usually when I soak beans for making a curry I save a cup or two for a snack to be made later in the week. Refrigerate them cooked and the cooking time is even less. I had saved some soaked black chana and they even sported a few sprouts after a few days in the fridge.
Black Chana Chaat Preparation Time:15 minutes Cooking Time:15 minutes Ingredients

1 1/2 cup soaked and cooked black channa(Chickpeas)
4-5 green chilies seeds removed and finely minced
1 tsp coriander powder
1/2 tsp cumin powder
1 tsp red chili powder
3/4 tsp aamchur powder (dried mango powder)
2 tbsp finely chopped coriander leaves
1/4 cup of finely chopped onions
1 cup of diced raw mangoes
1/4 cup of finely chopped tomatoes
1/4 cup of finely chopped cucumbers
1/2 a lime or tbsp of lime juice
salt to taste
1 tsp of oil
1/4 tsp cumin seeds
Chaat Masala

Method

Cook the soaked black channa, drain and set aside. Pressure cooker works best for this.
In a saute pan heat oil and when hot season with cumin seeds. Add in the green chilies and saute for a minute.
Add in the cooked and drained black chickpeas and saute for a minute. Now add in the powders - coriander, cumin, red chili powder and aamchur powder and give a good mix.
Add in the coriander leaves and salt and cook for another couple of minutes and turn off the heat.
Serving:
In a serving bowl add some of the cooked chickpeas, top with a few squeezes of lime, add onions(see Note:), tomatoes, cucumbers and mango pieces, sprinkle some chaat masala, mix and a filling snack is ready.
Note:I do not like raw onion so I soak the onions in the lime juice.