When in college our weekend treats where at Annapoorna a vegetarian restaurant. The restaurant is still around, always crowded and the food more or less tastes exactly the same from back then. Anyway at the time they were just starting to introduce Indo Chinese items on their menu.
Indo Chinese fried rice unlike its Chinese counterpart does not have any soy sauce in it. It looks almost white in color. The flavoring comes from black pepper.
Spices - clockwise from bottom, marathi moggu (capeberry), star anise, cinnamon, cloves in the middles - amount not indicative of what was used in the recipe.
Once I harvested the peas for the season as I was pondering what to make it with it,
facebook readers gave me plenty of ideas
but in my mind this peppered fresh peas kept coming back to the top.
Eating fresh and even shelling them is a treat and mostly possible only if you grow them or find them at farmers markets. This season I had a fairly substantial harvest. Like everybody knows frozen peas are nothing compared to fresh ones.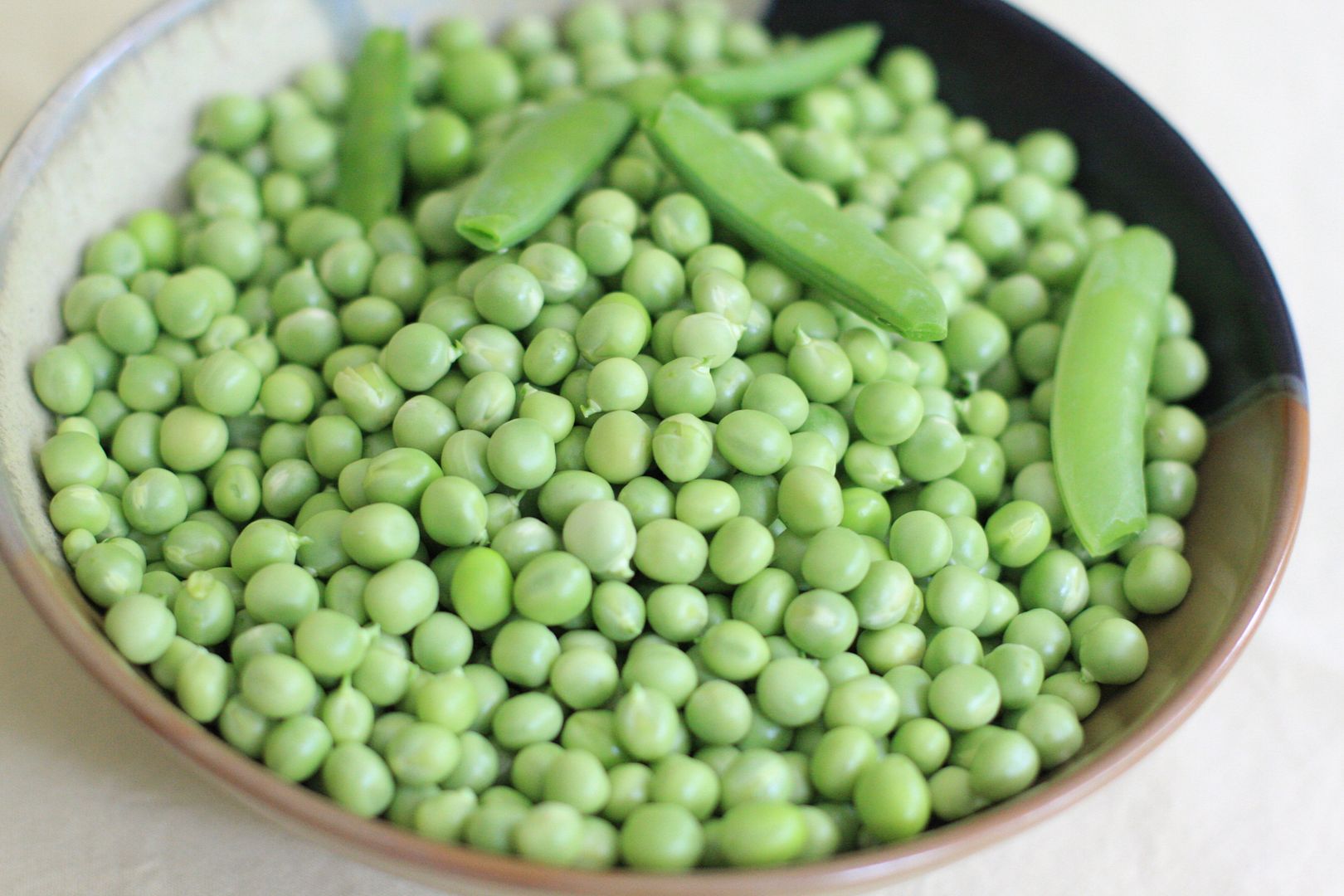 The recipe is made with minimal spices to let the flavor and taste of peas to come through. No need for a ton of spices just the minimal but with a bold flavor. This is like a hybrid of Indo Chinese Fried Rice and the Indian Ghee Rice.
Peppered Rice with Fresh Green Peas - Pressure Cooker Method Preparation Time:10 minutes Cooking Time:25 minutes Ingredients

1 cups of Basmati Rice
2 cups of fresh peas or frozen
1 cup of sliced onions
2 sliced green chilies
1 tbsp of black pepper
whole spices - cinnamon 1/2 inch, 2 cloves, a piece of star anise, a small tiny piece of marathi moggu (or capeberry)
salt to taste
1 tbsp of ghee

Method

Wash and soak the Basmati rice for about 20 minutes or so. In the meantime heat the ghee, do not overheat and add the whole spices. After about a minute add the sliced onions and slit green chillies and saute till the onions just start to brown. Do not let it get black.
Add in the black pepper and saute for about 1/2 a minute. Now add the drained rice, salt and saute for about 6-8 minutes till the ghee is absorbed and the rice is looking shiny.
Add the required amount of water and let it come to a boil. Reduce the heat to medium and let the rice be 3/4th cooked and the water almost absorbed. Add in the fresh peas, give a mix and close the pressure cooker. (If not using pressure cooker reduce the heat further and let all the water get absorbed and turn off the heat).
Reduce the heat to a tad below medium and let cook for exactly 8 minutes. Turn off the heat and move the pressure cooker from the stove.
Let rest and fluff with a fork.

Serve with a raita of choice.