What does one do when life (DH) hands you a bag of flax seeds more than you have ever seen in your life?
It was supposedly bought to make the onerous task of making the texture of oatmeal better. But oatmeal being oatmeal not much can be done who get it single and separate. So I have all of this flax seeds and not many recipes that come to mind. The only one that came to mind and I was capable doing quickly was Idli Podi.
The formula I usually use is 3 cups of dal to a cup of dried chilies. In this recipe, half a cup of flax seeds was substituted for one of the dal. Going by the end result a cup would not have been a bad idea. There is always a next time and no dearth of flax seeds.
What are the other recipes possible with flax seeds? Ideas and suggestions are welcome.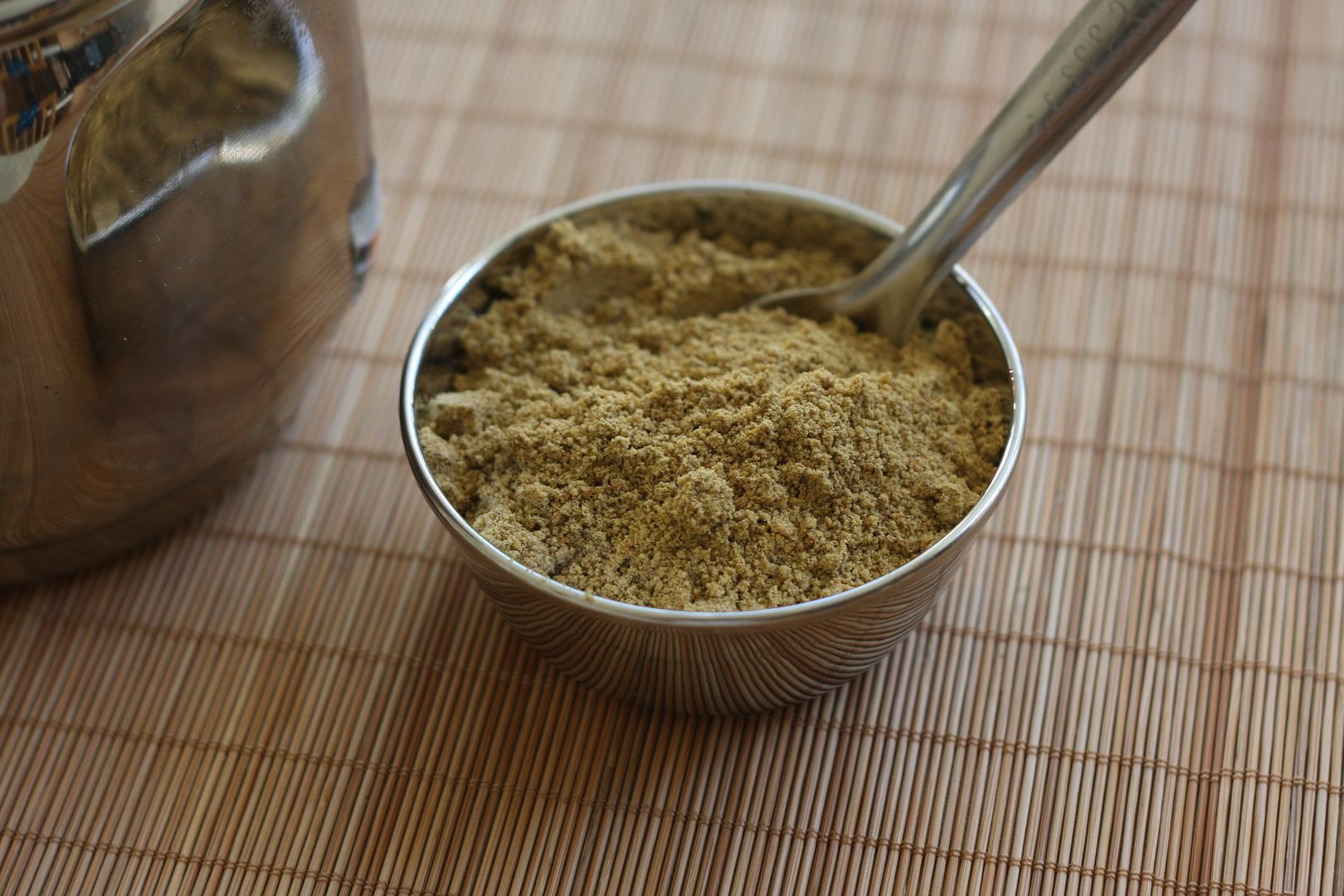 Flax Seed Idli Podi
Ingredients
1. 1 cup of split white urad dal
2. 1 cup of split moong dal
3. 1/2 cup of horsegram (kollu)
4. 1/2 cup of flax seeds
5. 1 cup of red chilies
6. 1 cup of loosely packed curry leaves
7. a small piece of asfoetida
8. 2 tsp of salt

Method
1. Roast the dal one by one till they start to turn a nice and golden brown
2. Roast the horse gram till they start to make the pat pat sound
3. In a very very low heat saute the flax seeds - in half a minute they star to bounce and fly so remove it quickly from the heat. If you are not careful you will have more flax seeds on the floor than in the pan
4. Toast the red chilies for a minute or two
5. Toast the curry leaves in the microwave till they are nice and crisp and all the moisture is completely gone
6. Toast the asfoetida and salt for a minute

Cool, and blend to a fine powder.