Summer time around here is when we grow stuff, the rest of the year we just have to put up with the flavorless, tasteless and aromaless grocery store stuff. Some chains are trying but nothing like growing your own.
Coriander leaves became one of my projects in the growing area. With the store bought leaves I am always confused if I picked up a bunch of parsley or coriander. Coriander leaves are easy to grow if you find the right seeds. The ones you use for cooking are the not right ones to use in growing. Visit your local garden store or hardware store and find seed coriander. Find a medium sized flower pot, add some potting soil, throw some seeds in the dirt, water and leave it in a sunny spot and you will have fresh leaves through out the week.
Last year my FIL was visiting. He took a small area in the farm and seeded it with coriander leaves and we had more than we could handle. I did not want to waste it and that is when I tried freezing. It was perfect all through the winter. I read that freezing will make it lose its flavor and aroma. Believe me! (I know I know I hate the word too after hearing it said by you know who?) It did not lose the aroma or taste and it was perfect enough for me.
I do not use fresh coriander leaves for garnish and don't like it raw. Even if I want to garnish I add it to the hot food so it cooks. I use it for chutneys, gravies, briyanis and such. So it was not a problem for me. If you use coriander leaves only fresh or as a garnish it won't be good.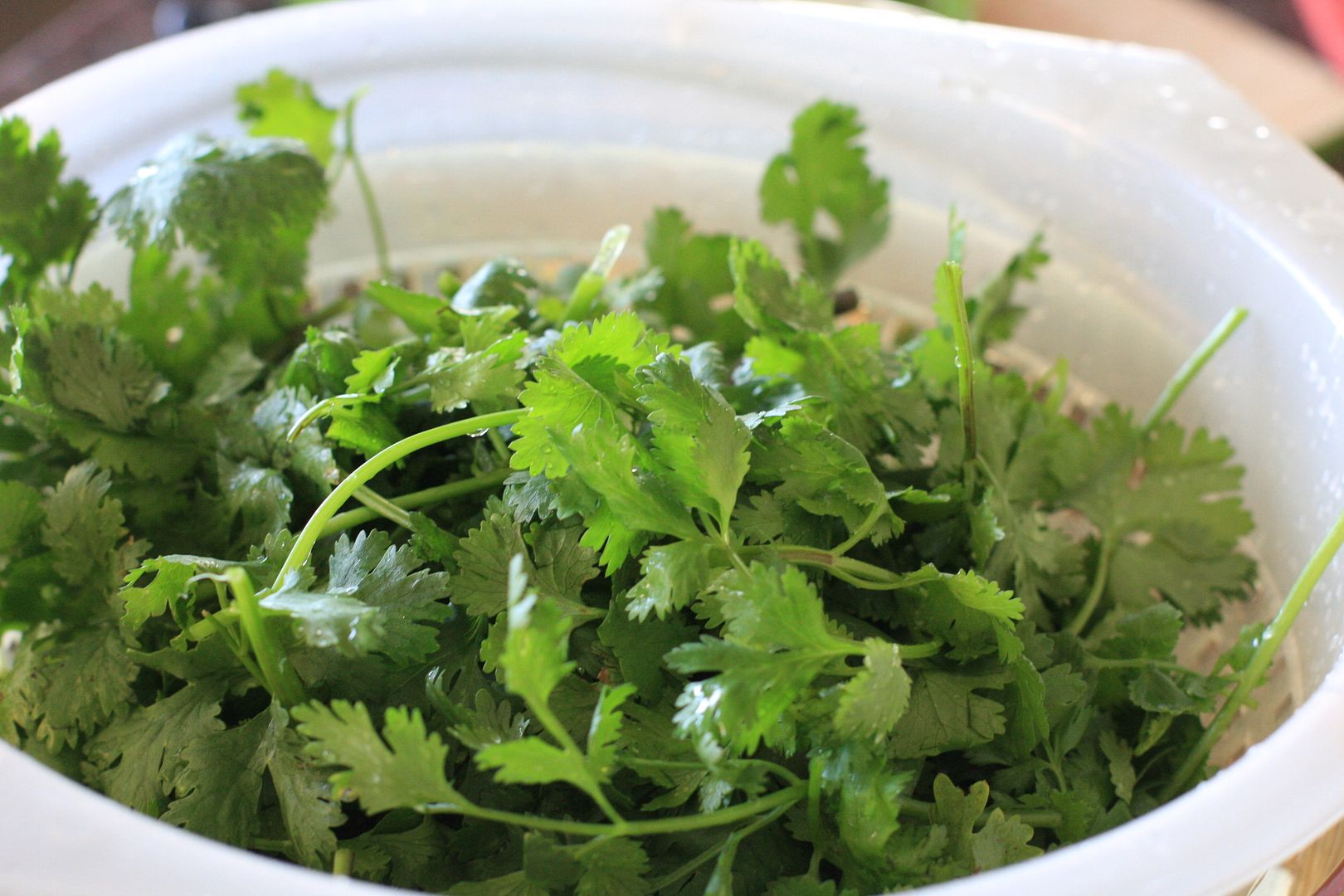 Wash the leaves.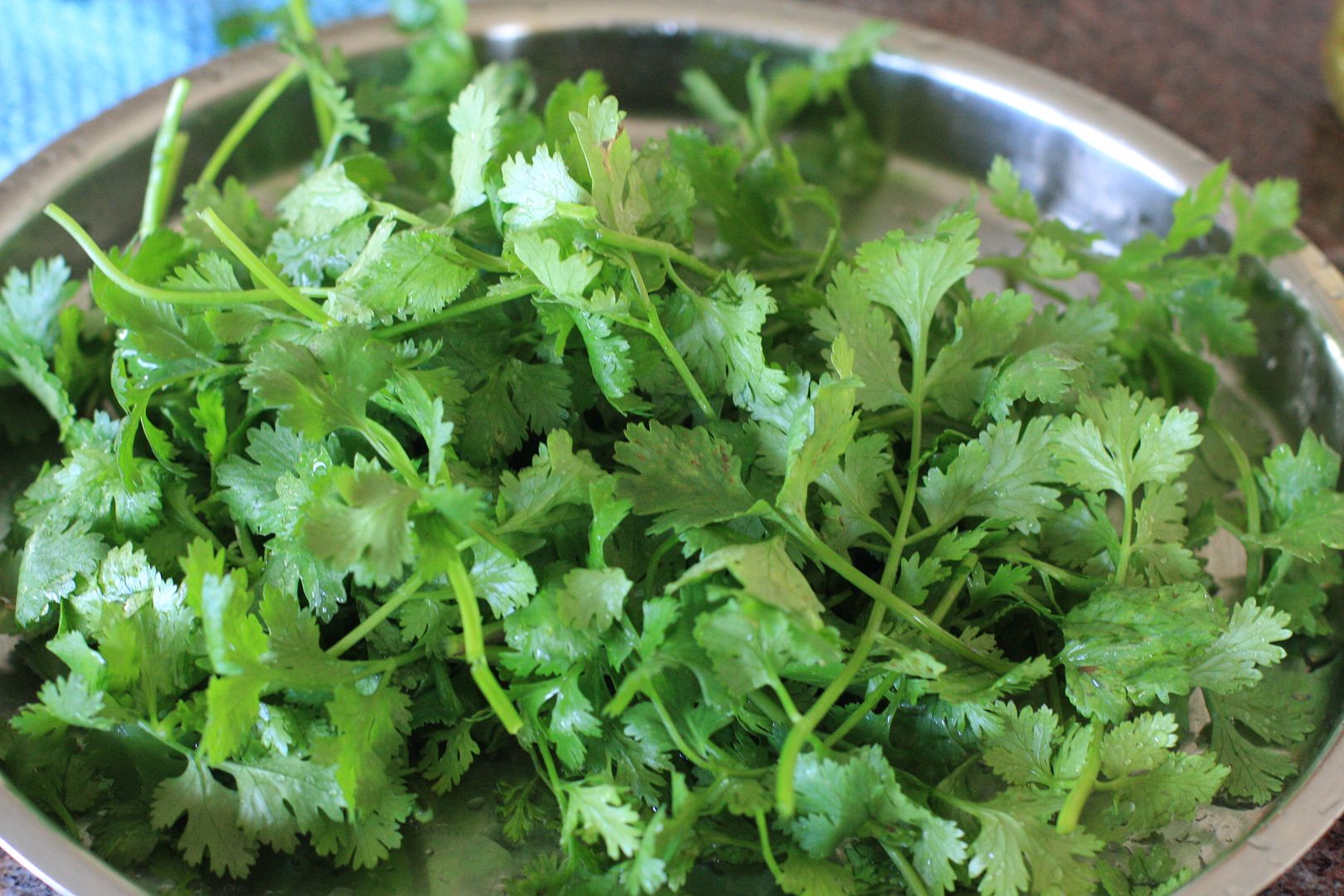 Pick the leaves and discard the thicker stems if any.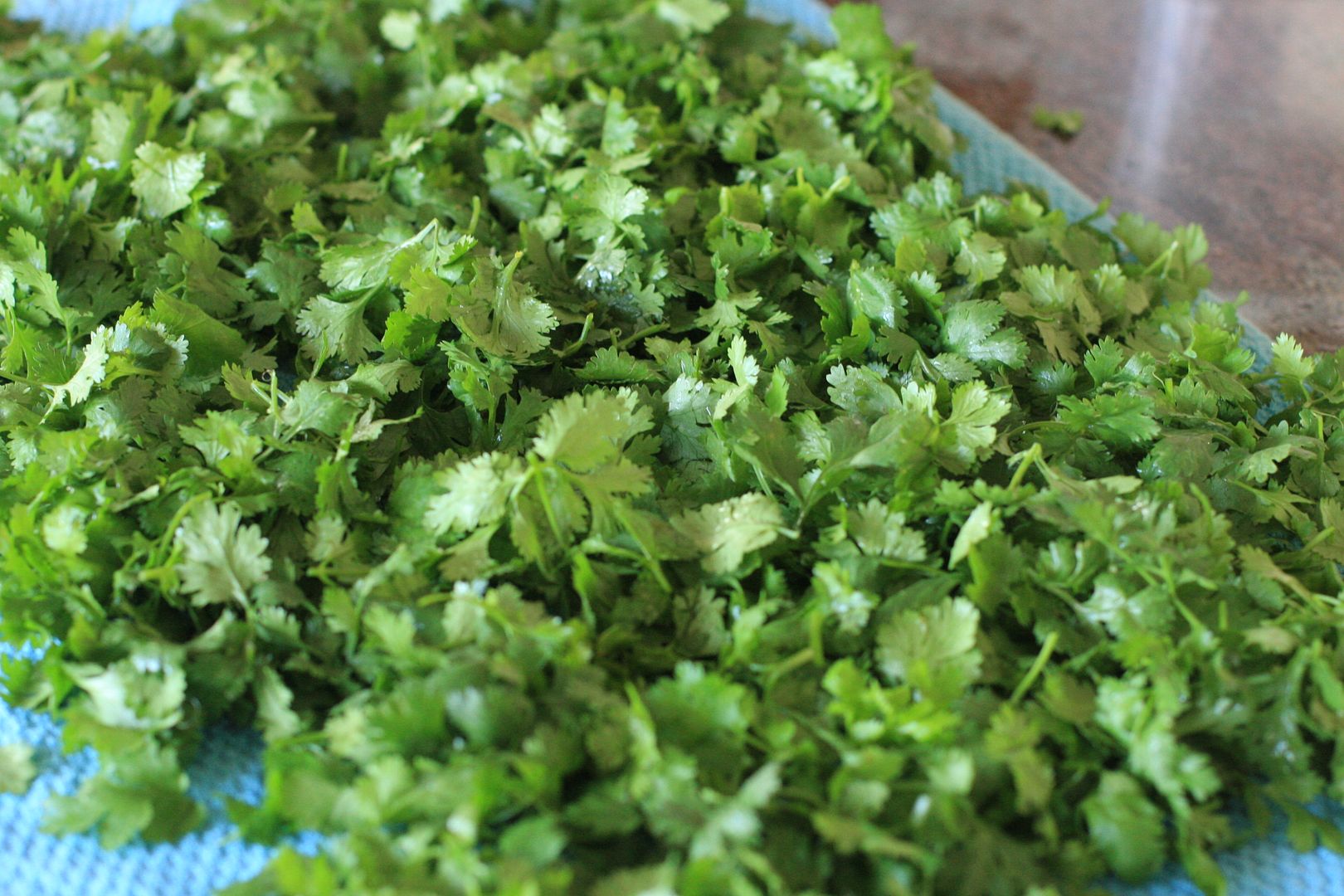 Spread it on a kitchen towel to dry out a bit.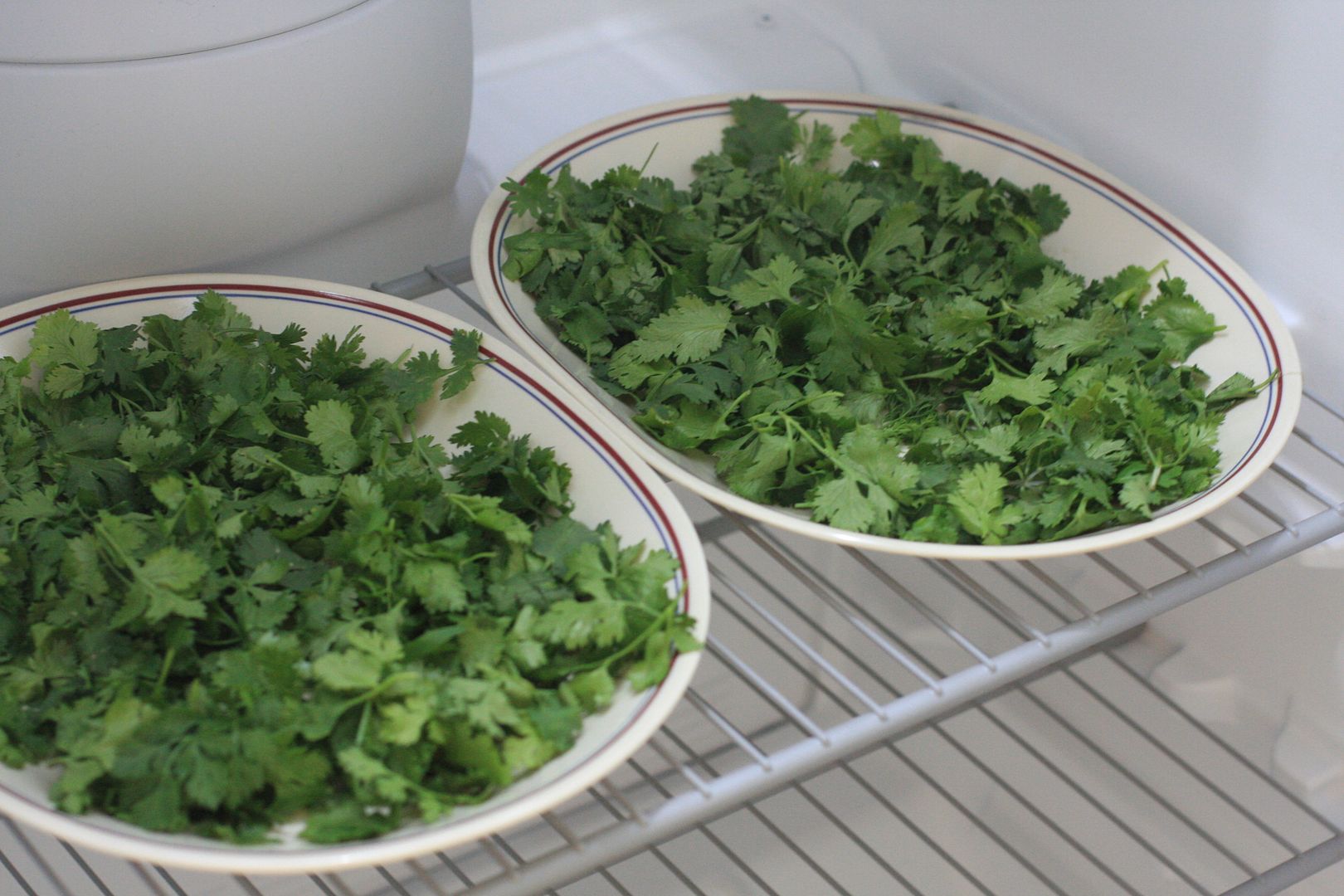 Spread it on a plate in a single layer and put it in the freezer to flash freeze overnight.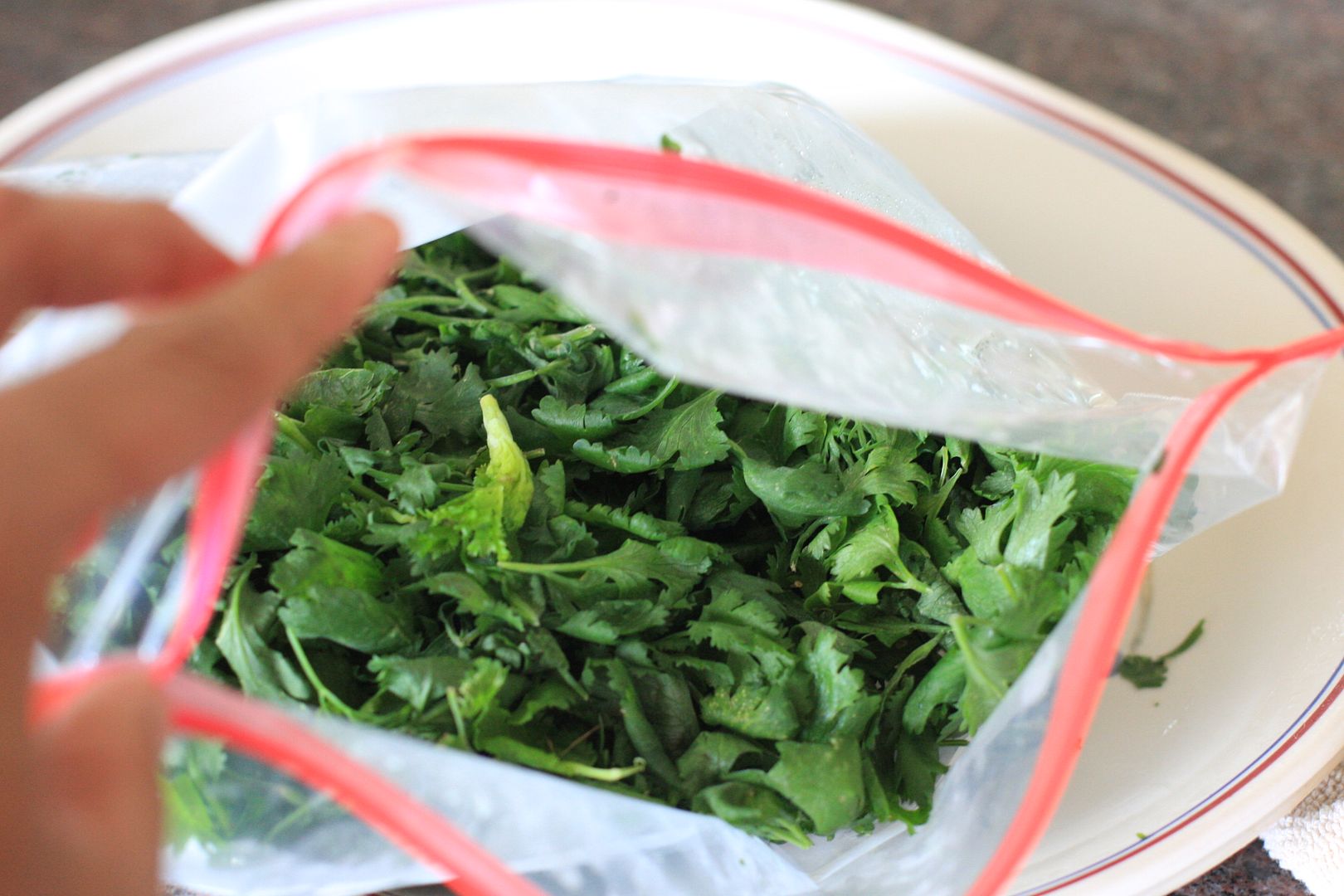 Place this in ziplock bags and leave in the freezer till ready to use.
What I have learned is to not to thaw before using, just add it directly to the hot pot for cooking and it is good :)
Like what you are reading? Subscribe!