Readers of this blog who are mothers, hope your offspring made you feel special on Mother's Day This is how the conversation went in our house, morning of Mother's Day.
Me: What day is today?
DD: It is Sunday.
Me: Think harder, I wouldn't be asking you otherwise.
DD: Amma, I have to study for my exams.
Me: *giving up* It is Mother's Day!
DD: (*mumbling* I did not forget) Happy Mother' Day! Amma!
DH and DD2 did much better. Got wishes from both of them and I even got a hand made craft from DD. Anyway for all the ribbing I gave DD I forgot to call my mom. Amma if you are reading this, I was thinking of you but forgot to call you. Did I hear "like mother, like daughter" by that I mean DD and myself.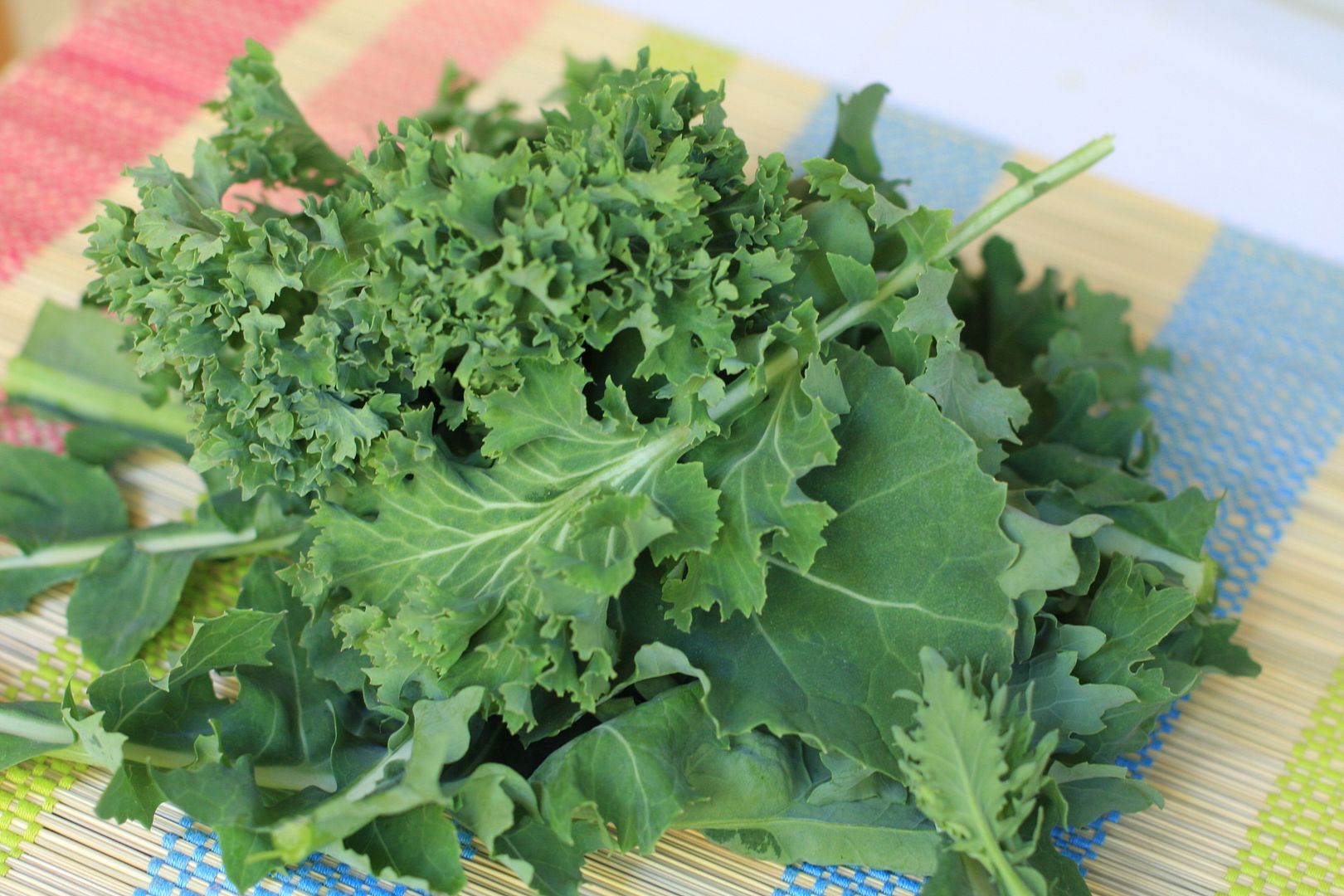 Anyway we have been having some unexpected pleasure in the form of fresh Kale and Collard leaves. The Kale and Collard survived the winter the snow and were the first to sprout and bloom. One another advantage is that the bugs have not hatched yet and the leaves are blemish free. Kale is a pleasure to eat absolutely and my most favorite way to eat them is a
stir fry and coconut
elevates that to another level. The other recipes I normally make are
Kale Stir Fry with Coconut
Kale with pigeon peas (toor dal)
Kale with white beans - Soup
I always cook mashed spinach and then sometimes add cooked/mashed dal to the mashed spinach and they taste delicious both ways. The mashed greens by themselves can be a dish by itself but adding mashed dal give it another layer of taste which is different then adding greens to dal. Cooked with the minimal of spices but let the taste of the greens shine through.
Saute the onions and green chilies with the kale leaves. Once cooked blend to a smooth puree using a hand blender.
Add the cooked moong dal to the kale leaves puree. Prepare the seasonings and add to the kale and moong dal.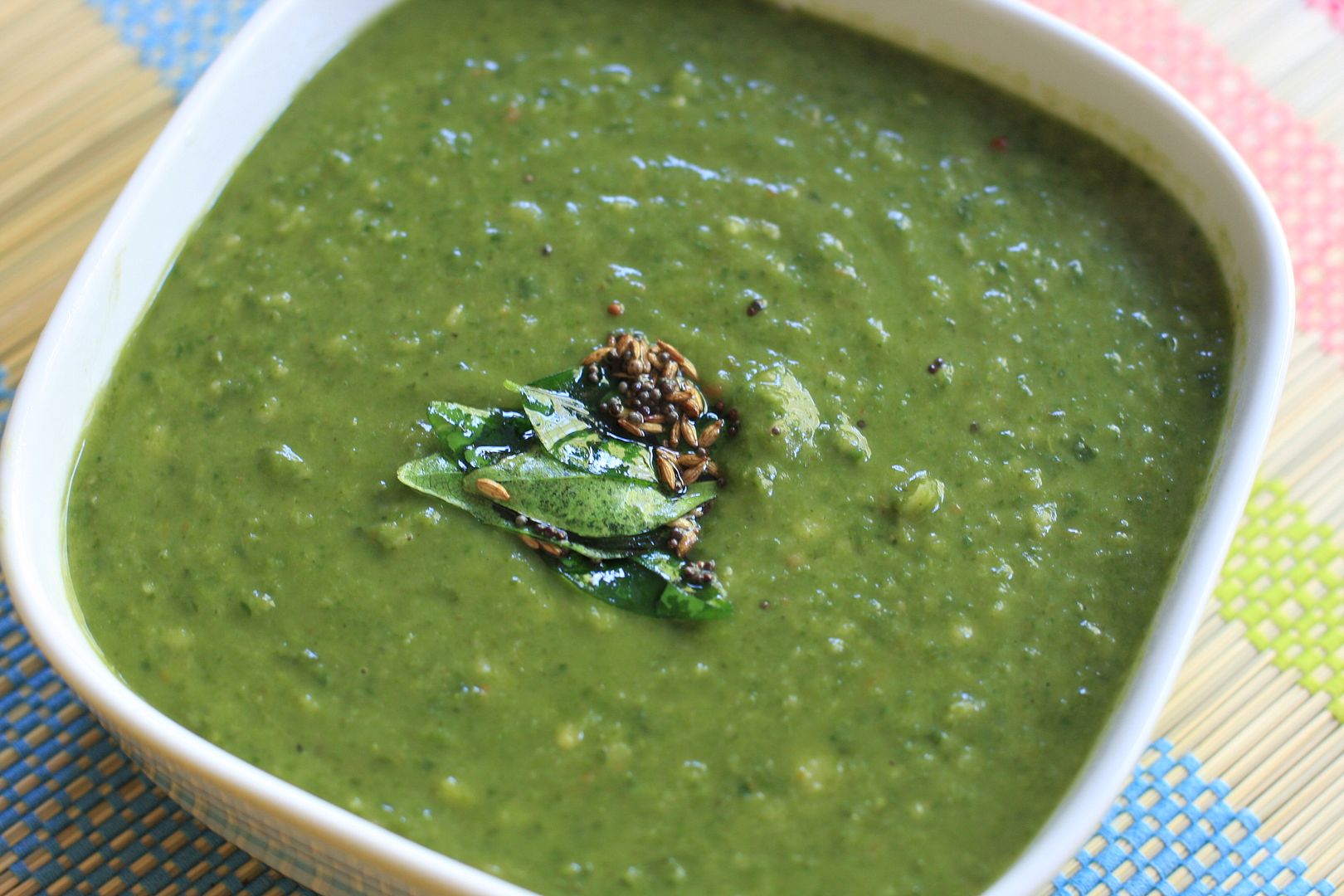 Mashed Kale and Moong - Keerai paruppu kuzhambu
Cooking Time:10 minutes
Cooking Time:25 minutes
Ingredients


1/2 cup moong dal roasted
4 cups of packed chopped kale leaves washed and chopped roughly
4 green chilies slit (shake out the seeds)
1/2 cup onions chopped
2 cloves garlic chopped
2 tsp cumin/pepper powdered
salt to taste
1 tsp oil
seasonings: cumin seeds, mustard seeds
2 tsp turmeric powder


Method


Cook the moong dal with plenty of water with a pinch of turmeric powder and a tiny bit of oil.
While the moong is cooking, heat oil in a pan add oil and add the powdered powdered cumin and pepper powder.
Add the slit green chilies and chopped onions and saute till the onions turn translucent.
Add the kale leaves and let it cook till the leaves become soft. No need to sprinkle any water because the greens will leave water as it cooks.
Add salt and turn off the heat after about 8-10 minutes. Let cool.
Using a hand blender blend the greens to a smooth puree.
Now turn on the heat and add the roughly mashed dal to it.
In a small pan heat 1/2 tsp of oil and season with cumin and mustard seeds.
Transfer to the dal and greens mixture and turn off the heat.

Can be used as a side for idli/dosai or with rice.

Like what you are reading? Subscribe!