Butternut Squash is one of those vegetables that has become a regular in my kitchen. Use it make a
stir fry
, or in
Pasta
or better yet make this
sweet potato, butternut squash curry
.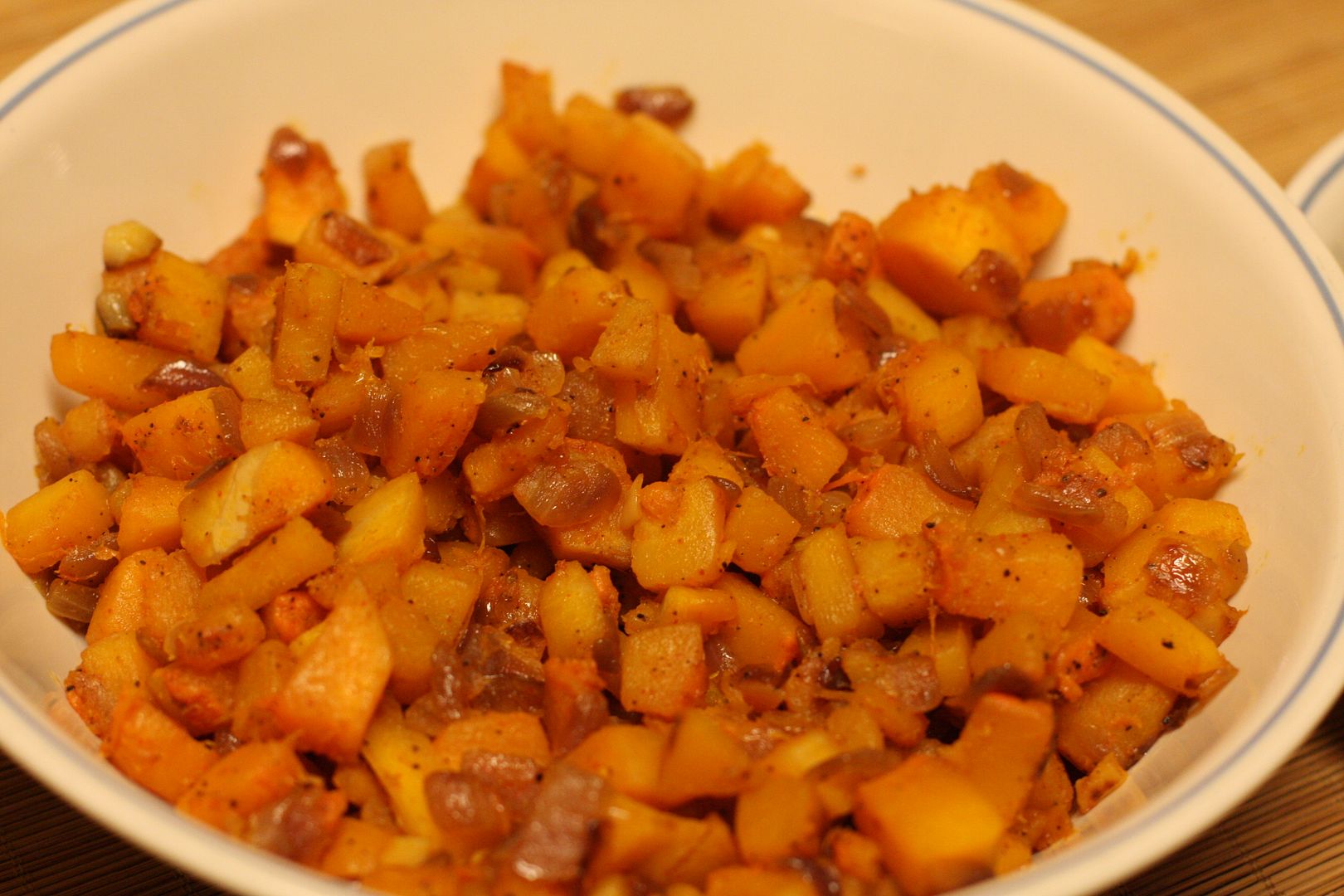 roasted butternut squash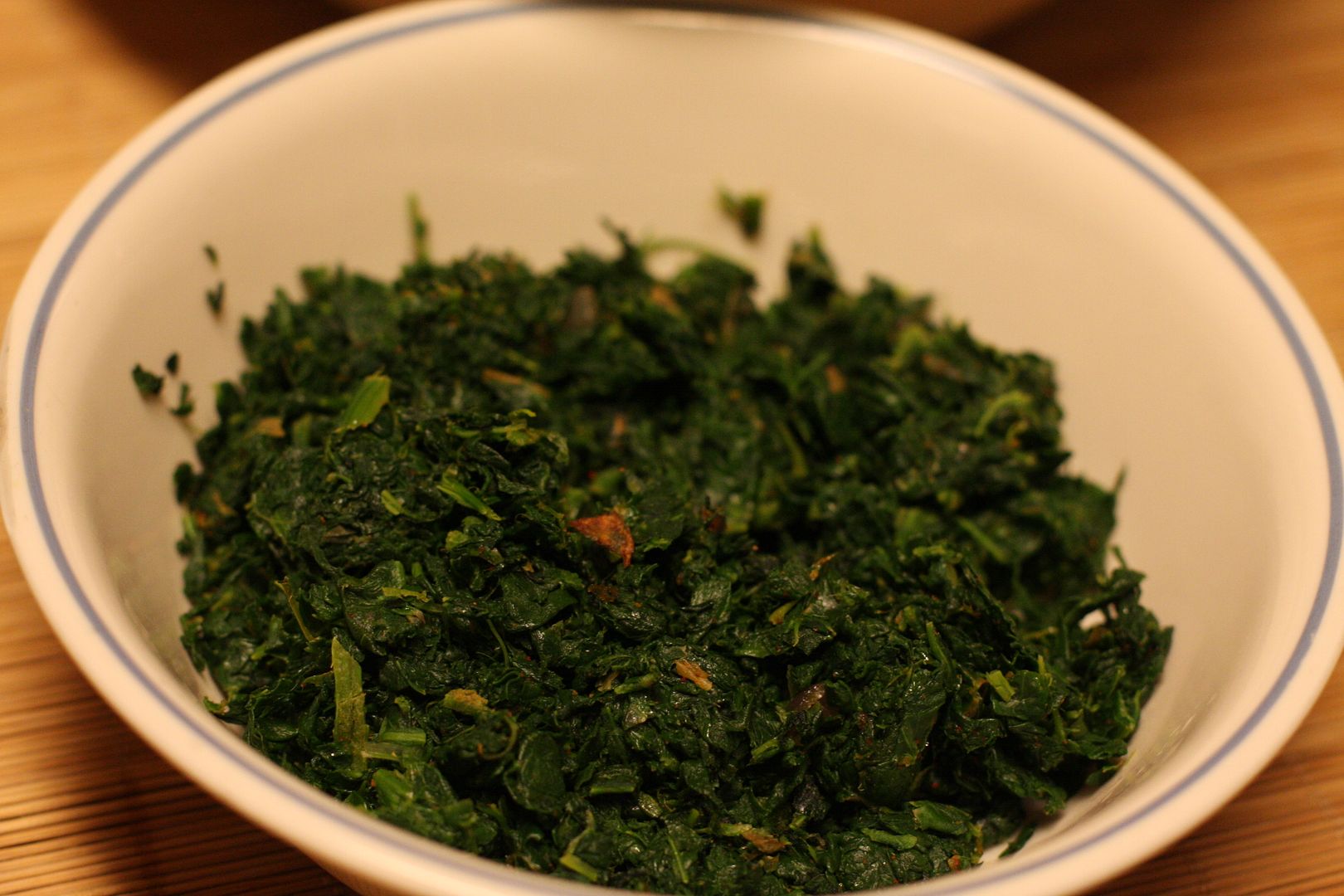 spinach
flat bread prepared and ready
Butternut squash being a regular in my kitchen am always on the lookout for ways to use them. Can't hurt that they don't rot that quickly. So when
I saw this recipe for butternut squash quesadilla on The Pioneer Woman Cooks
I had a half butternut squash in the fridge and in an urgent need of something to cook for dinner. No kale in hand but a box of frozen spinach in the freezer.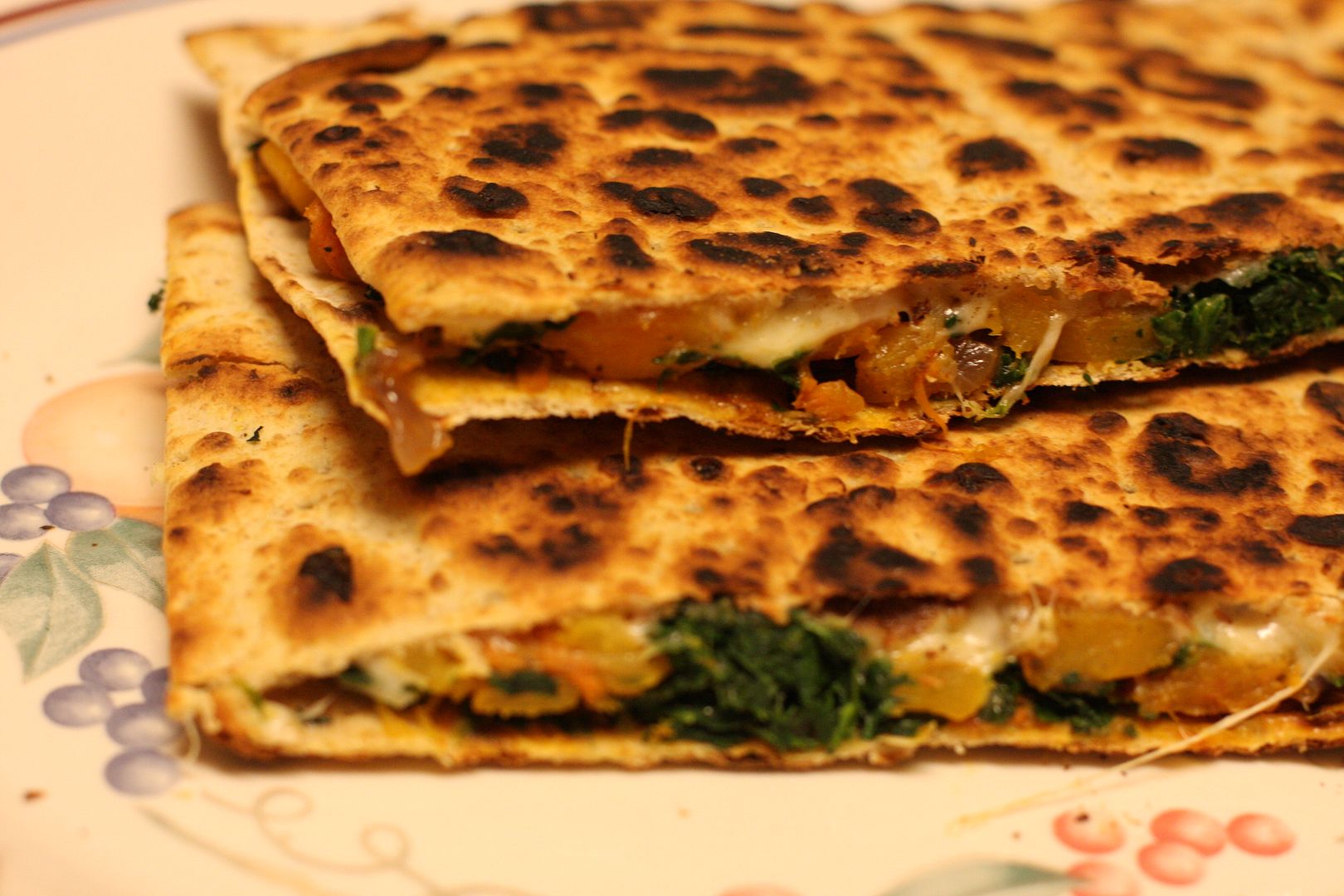 Butternut Squash and Spinach Quesadilla Ingredients

1/2 of a butternut made into 1/4 - 1/2 inch dice (smaller the better)
1/2 of an onion chopped fine
2 cloves of garlic crushed and chopped
1/2 tsp of pepper powder
2-3 tsp of red chili powder (depending on how spicy you want it to be)
10oz pack of frozen spinach thawed, water squeezed out
1/2 - 1 tbsp of oil
salt to taste (a bit under salted because the cheese has salt)
4 flat bread or 8 tortilla
1 cup or more of Pepper Jack Cheese grated

Method

In a wide mouthed saute pan heat the oil, add the onion and garlic and saute till the onions are translucent.
Add in the cubed butternut squash and continue to saute till the butternut squash is soft.(see note)
Add the chili powder,pepper powder and salt and continue to cook till the squash starts to brown on the edges.
Set aside. To the same pan add the spinach and sprinkle a little bit more of the chili powder and salt and heat through.
In a griddle place a flat bread, spread some cheese on and when it starts to melt remove and set aside.
Now add another flat bread add more cheese, spread the butternut squashm spinach and a bit more cheese and slap the first flat bread on top and, let one side get crispy, flip carefully and let crisp on the other side.
Cut into halves before serving.

Note

When cooking butternut squash do not add any water but can cook with the lid on for a few minutes to speed the cooking process.