Three months is a way too long for summer holidays don't you think? This is a problem every summer when by the time August rolls around the adults are at their wits end to keep the kids engaged. Moreover 3 months out of school and they are bound to forget whatever they learned the previous school year with a school calendar set up for an agrarian society. We are clinging to it when none of the kids are working leave alone in the fields.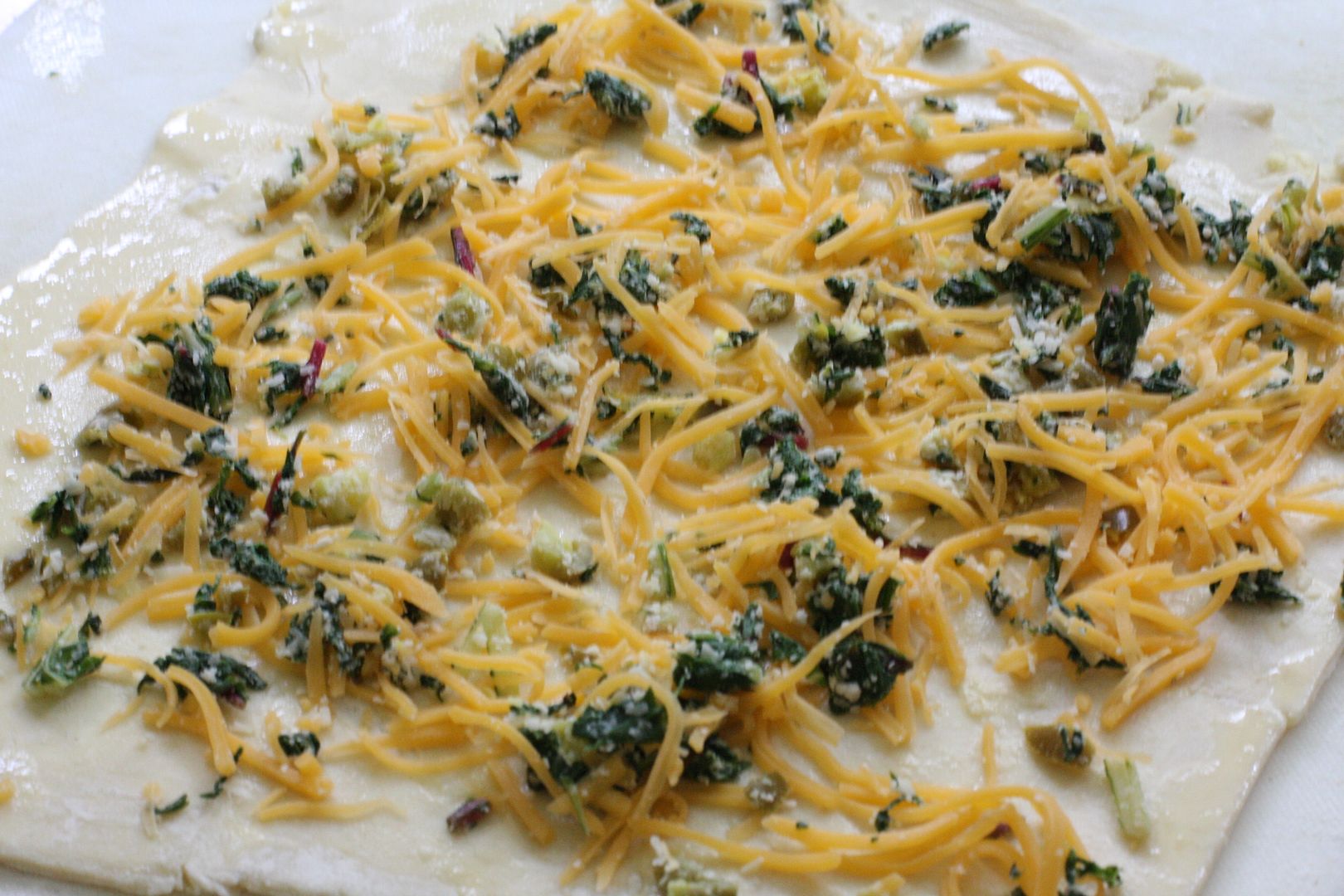 I ask DD and DD2 to do school work for an hour during the week. While they mostly do it, I also hear groans that they are the only ones who have to work during summer vacation. This might not be true because while I was at Borders looking at the workbook they were several parents doing the same.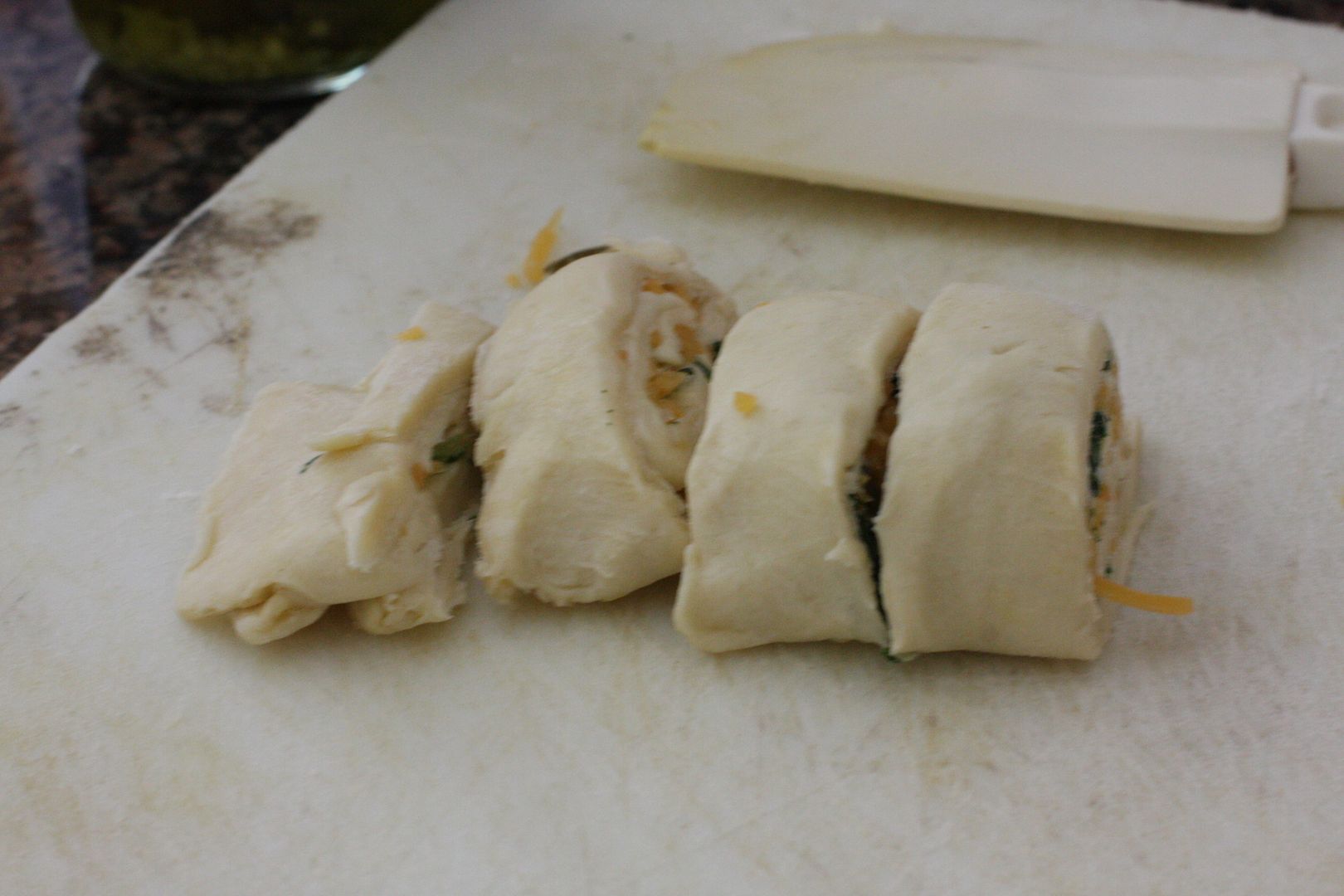 Anyway not long ago President Obama proposed shortening summer holidays. I am all for it if they would lengthen the December Christmas holidays to gone on till mid-January so we could visit India during the winter months making it possible to escape some of the cold here and also take part in the Pongal festival which I miss dearly and have not been able to participate in for the past several years. President Obama here if you promise to implement this proposal you have got my vote!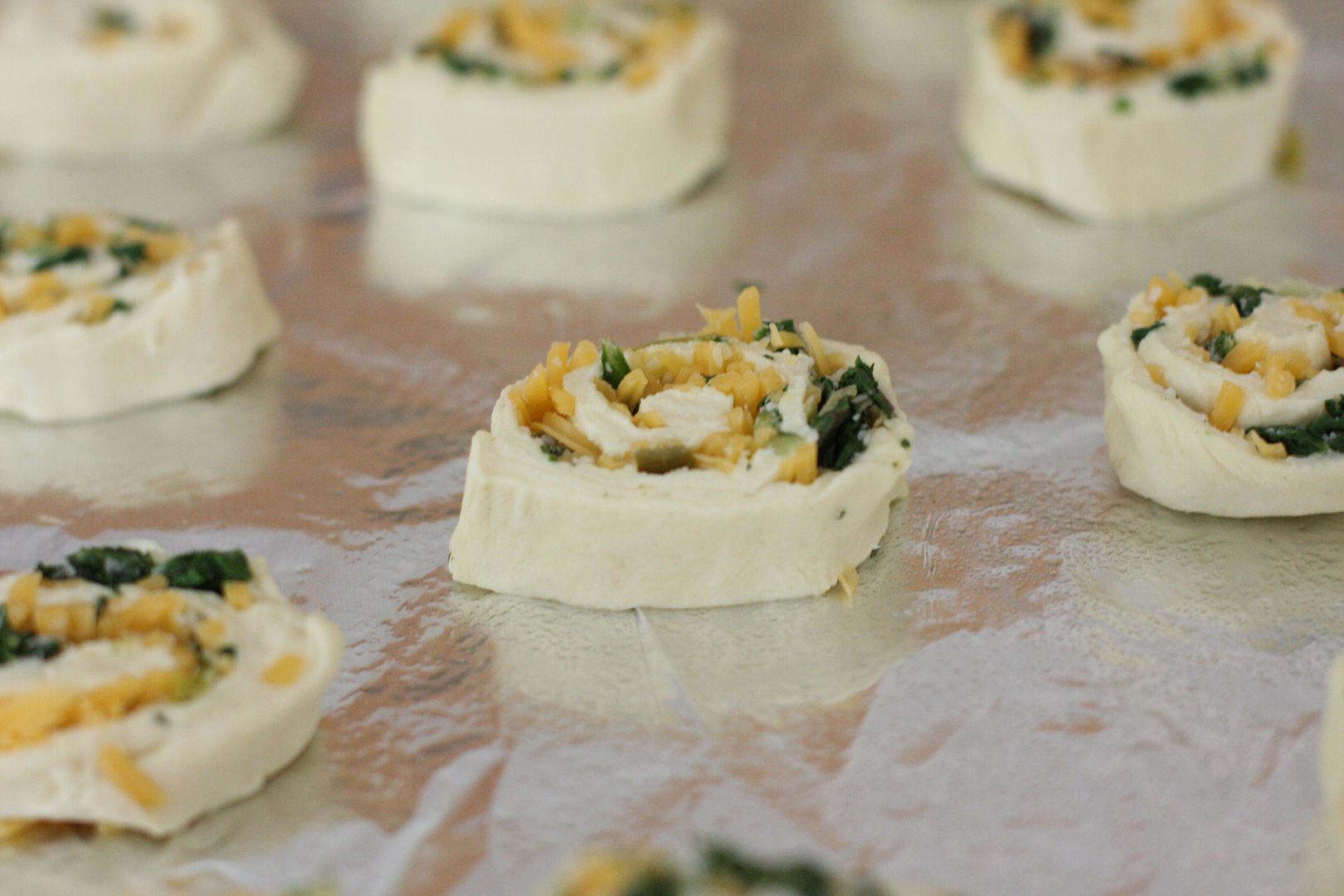 Anyway it was one of those days and DD had her friend over so I handed over 2 sheets of puff pastry and the recipe for Cheese swirls which was on the package. We made do with what we had at home but a finer cheese would have been better.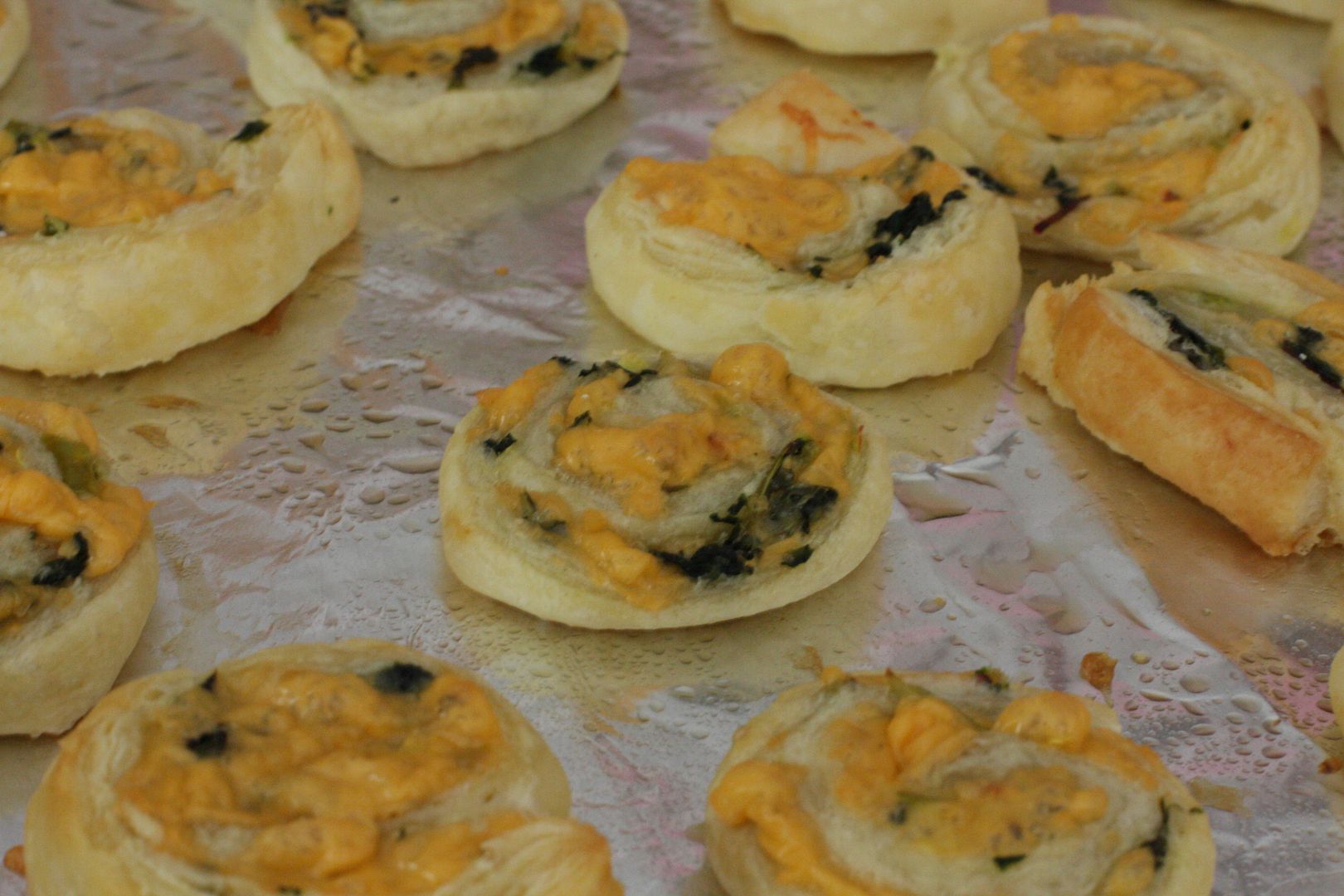 This is one of those recipes that never fails to please and the variations are endless. If you have puff pasty sheets on hand this takes no time at all. My friend makes them with a potato-carrot filling which are also delicious.
Kept the kids busy and at the end they had a tasty treat to enjoy. For those of you who want the original recipe, scroll to the end.
Swiss Chard and Jalapeno - Cheese Swirls
Ingredients
1. 2 Puff Pasty sheets brought to room temperature about 40 minutes
2. 2 cups of finely chopped Swiss chard leaves (substitute with spinach)
3. 3 tbsp Pickled Jalapeno peppers chopped fine (see note:)
4. 1 Cup of shredded cheddar cheese (see note:)
5. 2 -3 tbsp grated Parmesan cheese
5. 1 egg + 1 tbsp of water

Method

1. Boil about 2 cups of water which is salted and drop the chard leaves. Let them blanch for about 4-5 minutes. Drain the water and squeeze the excess moisture out. Chop them further if they are bit long.
2. Mix the chard leaves with the Jalapeno peppers and the cheese and set aside.
3. Beat the egg with a tbsp of water.
4. Preheat the oven to 400F.
5. Unroll the pastry sheet on a floured surface and with a roller roll it a few times gently (purely optional step, I did this to thin out the pastry sheet a little bit).
6. Brush the egg mixture on top of the pastry. Now sprinkle the chard - cheese mixture on top.
7. From the longer pastry (the recipe said shorter side, I used the longer side) roll the sheet inward like a jelly roll.
8. Slice them about 1/2" apart. Place them on a cooking sheet or baking sheet lined with aluminum foil and sprayed with oil.
9. Place the cut side down about 1/2" apart and brush with the egg mixture.

Bake for 15-20 minutes till they start to turn slightly golden. Remove and let them sit for another 8 minutes or so. Best when eaten warm. Or slightly warm them in the toaster oven before eating.

Note:
1. If you want to use fresh jalapeno, brush them with a little oil and roast in the toaster oven, remove skin and seeds and use.
2. Replace any cheese of choice or use the ones suggested in the original recipe.