Pickle lovers are not to panic that summer is over and pickle making is just a happy memory. Vegetables like radish, turnip, carrots, cauliflowers which are not pickle material generally can be put to good use.
Saw
this
post on Mad Tea Party and realized I have not partaken in one of winter's happy activity, namely to make this relishable pickle. Not too spicy but just enough to make the tongue come alive.
I saw some fresh crisp turnips and radishes at the store and that sealed the deal. I did not use cauliflower this time and though the inspiration is from Anita's recipe I have modified mine to suit the South Indian in me. Please jump on to her blog for that version.
In the US it is more likely a Spring time affair when these vegetables are at their freshest but in India now might be the perfect time. If you find green peppers (the raw green ones of the familiar black counterpart ) you should definitely add that in.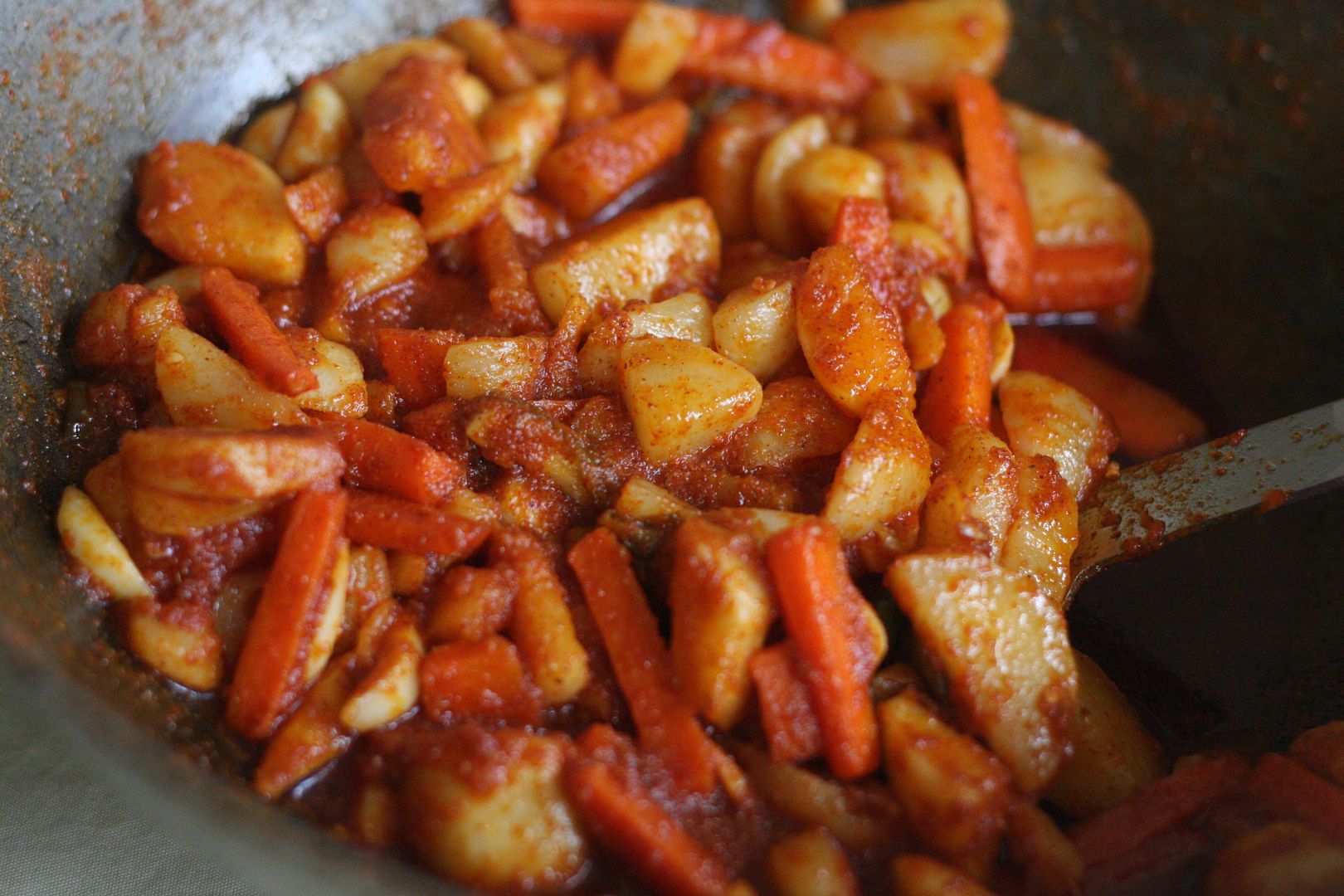 Follow this
link
for the RECIPE.
Sun is an important part of the pickling process but with the unreliable Winter Sun in the Northern Hemisphere put the oven to good use.