When I was little (it was a long time ago) my parents need not have worried about me following strangers who offered candies but they sure should have been afraid of strangers offering pickles. Anyone could have offered a spicy piece of any pickle and I would have gladly followed them wherever. Fortunately nothing like that happened.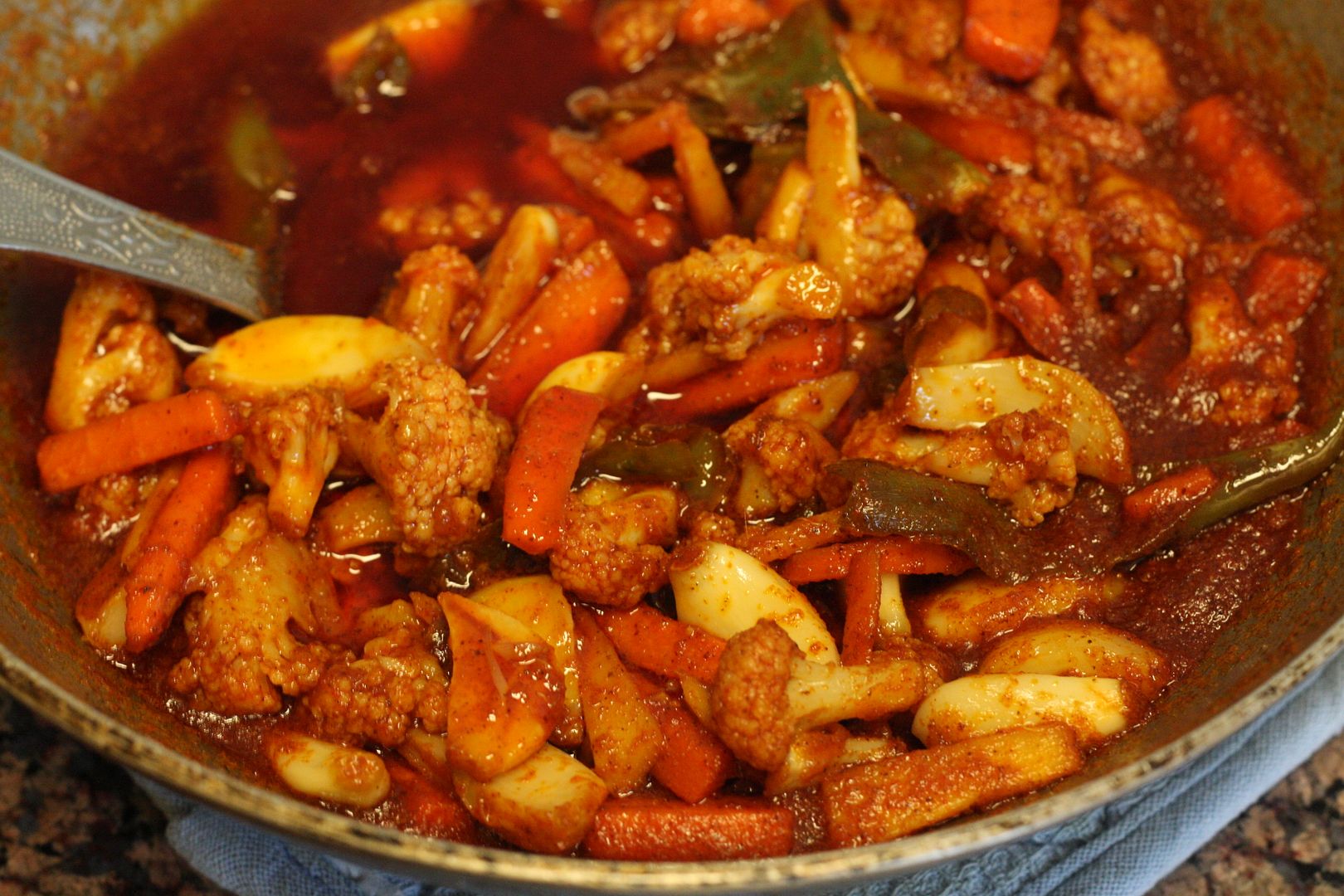 The spicy/salty stuff that was sold in front of the schools which had a millions of flies on them? Of course I tasted every single one of them even though I was repeatedly warned against not doing so. Oh they tasted so very good.
Strangers and candies reminds me of an incident with DD, DD2 and their cousins. In front of my in-laws house is a big park with path for walking and a small play area for children. It is a busy park with early morning and late evening walkers. The kids run there to play most evenings and on one such outing came home with candies clutched in their palms. One thatha (grandpa) (in India everyone is a grandpa or uncle based on their ages) had given them each a mango candy. DD at 10 the oldest in the group had a lot to answer. Hopefully they learned a lesson that day from seeing the adults a little frustrated that all the lessons had come to a naught. DD is ashamed every time I bring up story as a sample when she is frustrated that I am overemphasizing a point.
Anyway all this talk because once I see a pickle there is not much self control left in me. The minute no make that the second I saw Anita's
Gobhi Gajar ka achaar
post I knew I was going to make it. I had some good carrots and a cauliflower and a weekend after a very long time free to do whatever I pleased. The end result was this tasty pickle. I did not have mustard oil and was not keen on using my old white vinegar and not in a mood to rush to the store. So I changed the recipe around to suit the ingredients I had on hand. Cook the vegetables the previous night and don't be hesitant to use the toaster oven to dry them out.
Mixed Vegetable Pickle
Ingredients
1. 1 small or medium sized cauliflower florets separated
2. 2 small carrots peels and cut into 1-2 inches long
3. 1/2 cup garlic peeled and sliced if too big
4. 1/4 cup ginger cut into match sticks of 1-2 inches long
5. 1/4 cup green chilies slit
6. Juice for 6 medium sized lemons a good 1/2 -3/4 cup worth of juice
7. 2 tbsp of red chili powder + 1 tbsp kashmiri chili powder
8. 1/2 - 1 tbsp cane sugar
9. 1 1/2 cup of sesame oil
10. 1 tsp mustard seeds
11. 1/4 tsp methi seeds
12. salt to taste

Method
1. Boil water in a pot. Add the vegetables and blanch for 2 minutes drain and spread them out on towels and let them dry overnight
2. The next day there were still a little wet but not wanting to postpone the pickle making I dried them out in a toaster oven. First let them sit in the toaster at the lowest possible heat setting for 3-4 minutes and then in the broil setting for 2 minutes. Make sure they go in the oven in batches in a single layer
3. Heat the oil in a pan and when it is hot add in the garlic, ginger and green chilies and let them cook for 2-3 minutes. Add in the cauliflower and carrots and let them cook for another 3-4 minutes
4. Now add in the lemon juice and let it come to a boil about 5-6 minutes
5. In the meantime heat the mustard and methi seeds and make a slightly coarse powder
6. Add salt, chili powder and the jaggery and give a good mix. Sprinkle the mustard methi powder and turn off the heat

7. Cool and store