Winter always does this, it brings those dormant feelings of homesickness for the home country. Some like the Fall season the mild weather, the colors and the falling leaves. As for me all these are signs that winter is around the corner and cold days are ahead. The season is something to moan over rather than enjoy. Festivals do the same thing make me miss home.
What I was thinking about is how some people are able to up and leave a place while others spend their lifetime in the same place. You would obviously add me to the first category but even in a foreign country we have been living in the same place for close to two decades.
Family, jobs, economics , opportunity - there are many reasons why people move. While some move just so that they get to explore various cultures, people and making their life in whichever place they are at that point. This is the kind I want to know more about and especially what makes them tick.
I just need to get what those folks have and get back to my home country for good. Yes in my dreams perhaps!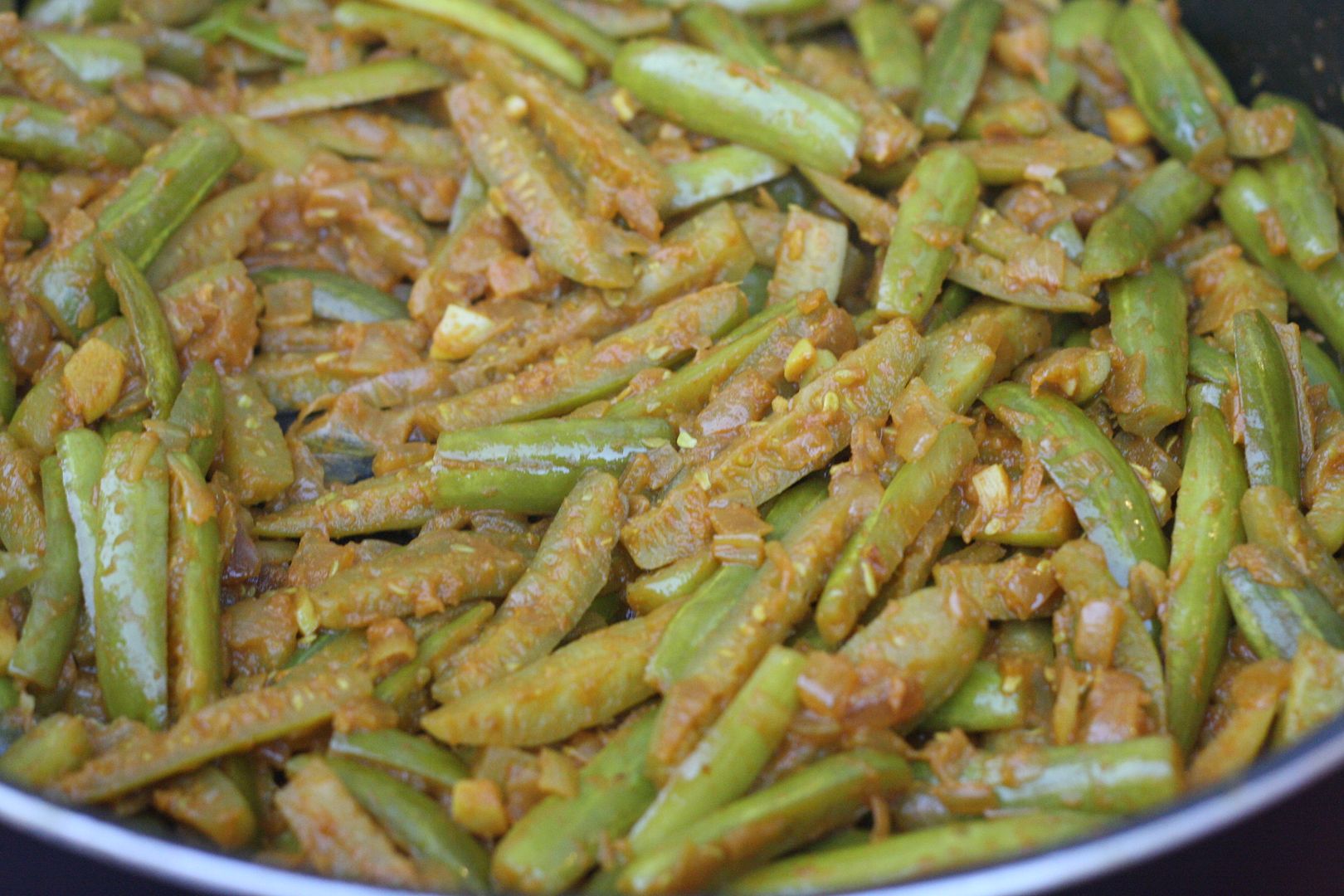 Tindora or Kovakkai as they are called in Tamil is one of those vegetables that have become a regular purchase item. Does not hurt that DD2 loves it and so do the others in the household. It was not one of those vegetables I grew up nor did know many ways to cook with it other than this
stir fry
. Now I have learned to cook it with rice and also a masala which goes well with any kind of bread or as a side for rice and dal.
This is based of a recipe from
Prema's - My Cookbook
. I modified it a little bit but the essence remains.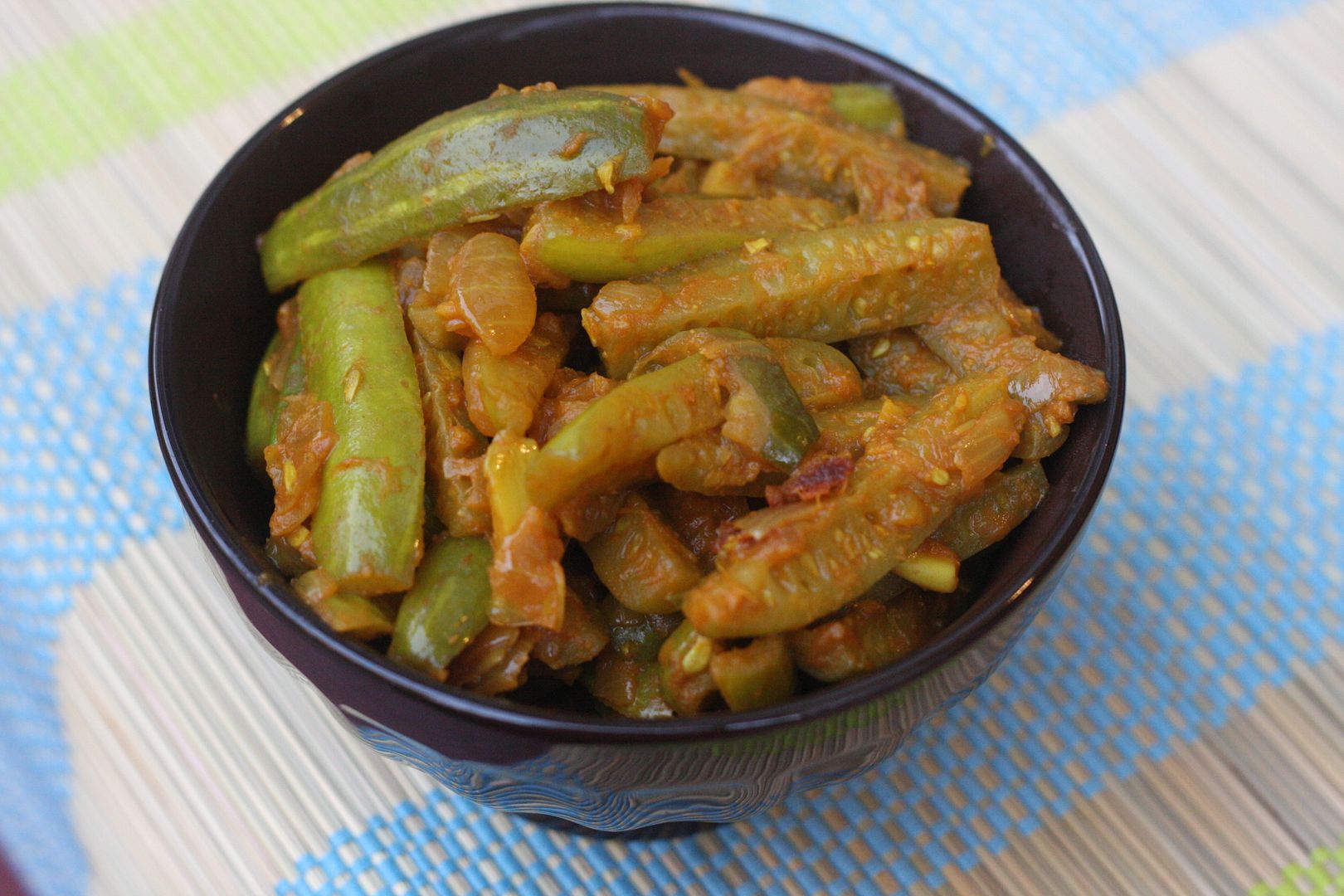 Tindora Masala
Ingredients
1. 1 lb of Tindora (or about 4 cups of cut Tindora) ends trimmed and slit lengthwise into 4 pieces
2. 1/2 cup (or 1 cup) of chopped onions or shallots
3. 5 green chilies slit lengthwise
4. 5-6 garlic cloves chopped fine
5. 1/2 inch piece of ginger grated
6. 1 tbsp kuzhambu thool or 1/2 tbsp coriander powder + 1/2 tbsp red chili powder
7. 1 tsp red chili powder (only if needed)
8. 1 tbsp tomato paste
9. 2 tsp turmeric powder
10. salt to taste
11. seasonings: 1 tsp cumin, mustard seeds and
12. 2 tsp oil
13. 1 tbsp crushed peanuts (I forgot to add them)

Method
1. In a wide mouthed pan heat the oil and when hot add the seasonings. When the mustard starts to pop add the onions and green chilies and let the onions turn translucent.
2. Add in the garlic and ginger and saute for a few more minutes.
3. Add in the tindora and let it saute for 6-8 minutes.
4. Add in the turmeric powder, masala powder, chili powder and mix it in with the vegetables. Add the tomato paste to a hot portion of the pan and mix it into the vegetables.
5. Place the lid and let it cook till the tindora are soft. Add the salt and saute for a few more minutes.

Serve with rice or chapathis.