Try as you might, you always end up having over ripe bananas. They are great in smoothies or banana bread. I started freezing them whole with the skin and all to be used up for a banana bread 2 months later. I can thaw them and remove the skin and then use it in the bread. For use in ice creams though, it is better to peel and slice and then freeze. It comes in handy in the summer months when you crave for frozen treats but want to skip the store bought ice cream with all its additives and heavy cream.
This is absolutely a 3-4 ingredient recipe. I made my own condensed milk by reducing the milk and adding only the required amount of sugar or you can skip the sugar and add none at all as the ripe bananas are pretty sweet by themselves.
Recipe in pictures below. Very quick and easy, you can use store bought condensed milk for even faster results. Replace with almond milk for a vegan version
In a sauce pan, boil the milk till it thickens, once thickened add the cocoa powder, sugar and mix it well and turn off the heat.
Pour in a container and set in the fridge to chill. Take the frozen bananas in a blender and blend to smooth.
Add the chilled condensed milk and mix it well in the blender.
Pour the banana - milk mixture into a freezing tray and let it freeze for 2-4 hours and then serve.
A guilt free treat when you feel like it.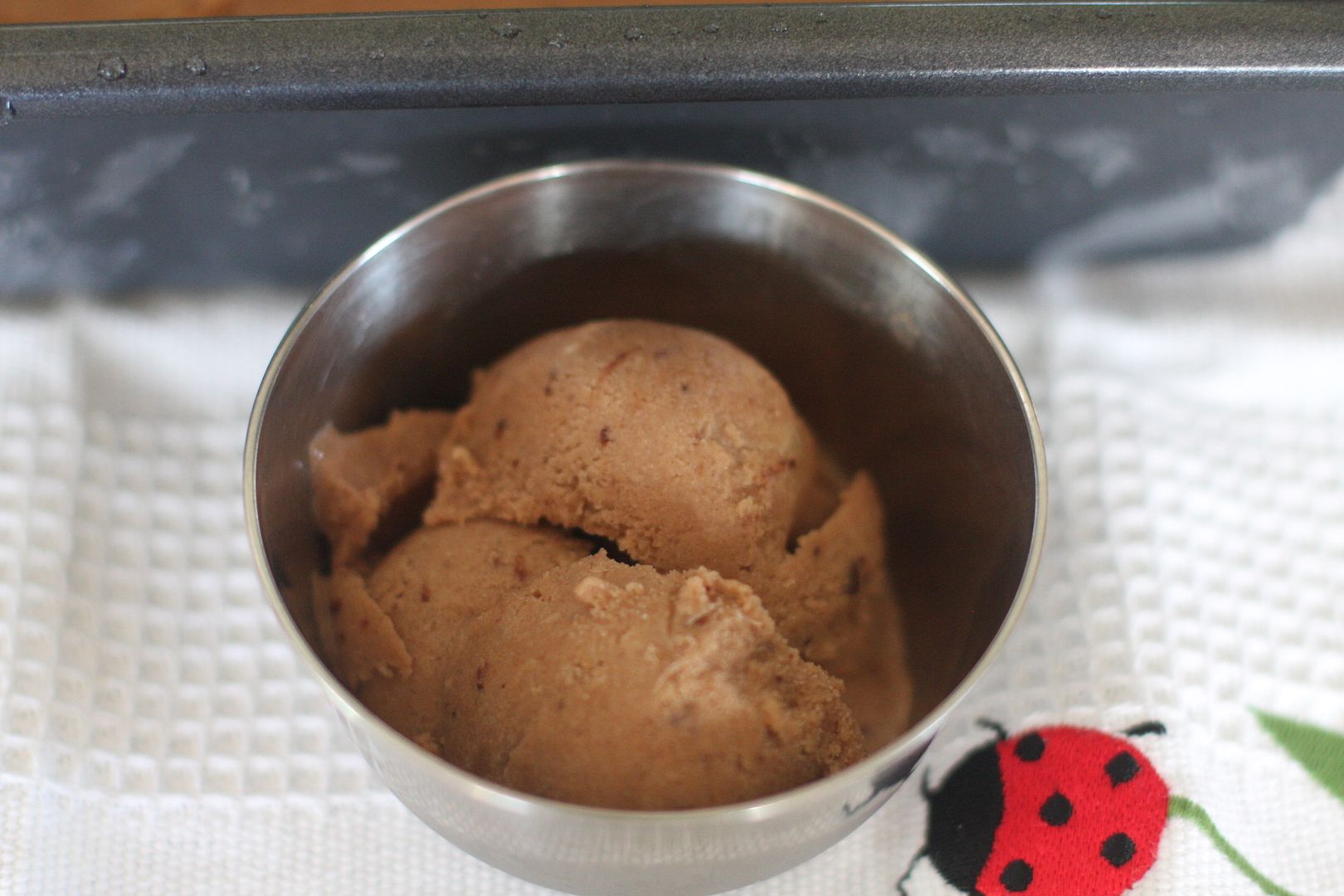 Frozen Bananas Chocolate Ice Cream
Preparation Time:10 minutes
Condensed Milk Cooking Time:30-45 minutes
Ingredients

4 frozen bananas
1 cup of whole milk reduced to 1/3 or (1/3 cup of store bought condensed milk)
For Vegan: Use 1/3 cup of almond milk or any milk of choice
1 tbsp cocoa powder
2 tbsp of sugar (skip the sugar if using store bought condensed milk)

Method

If making your own condensed milk, take the whole milk and keep cooking till it reduces to a third, keep stirring so it does not stick.
Add the cocoa powder to the thickened milk. Mix the cocoa in some hot milk prevents lumps. Remove and chill.
Take the frozen banana in a blender and blend to smooth, now add the cocoa condensed milk and mix it into the banana puree.
Pour into a tray and freeze for 3-4 hours and then serve.
Like what you are reading? Subscribe!