I had a tin of salmon sitting in the pantry. It was soon approaching its end of life when I saw this recipe on
Bong Mom's Cookbook for Fish Kofta curry
and that was the perfect recipe and inspiration that I needed.
I also had planned for the
Mirchi Ka Salan
and thought these small fish koftas will work perfectly in the peanut gravy. It will also reduce the heat if some of those jalapenos I was using turned out to be too spicy. What ended up happening was, while a few got added to the gravy the rest ended up as appetizers and evening snack. They tasted great when dipped in that
home made ketchup
.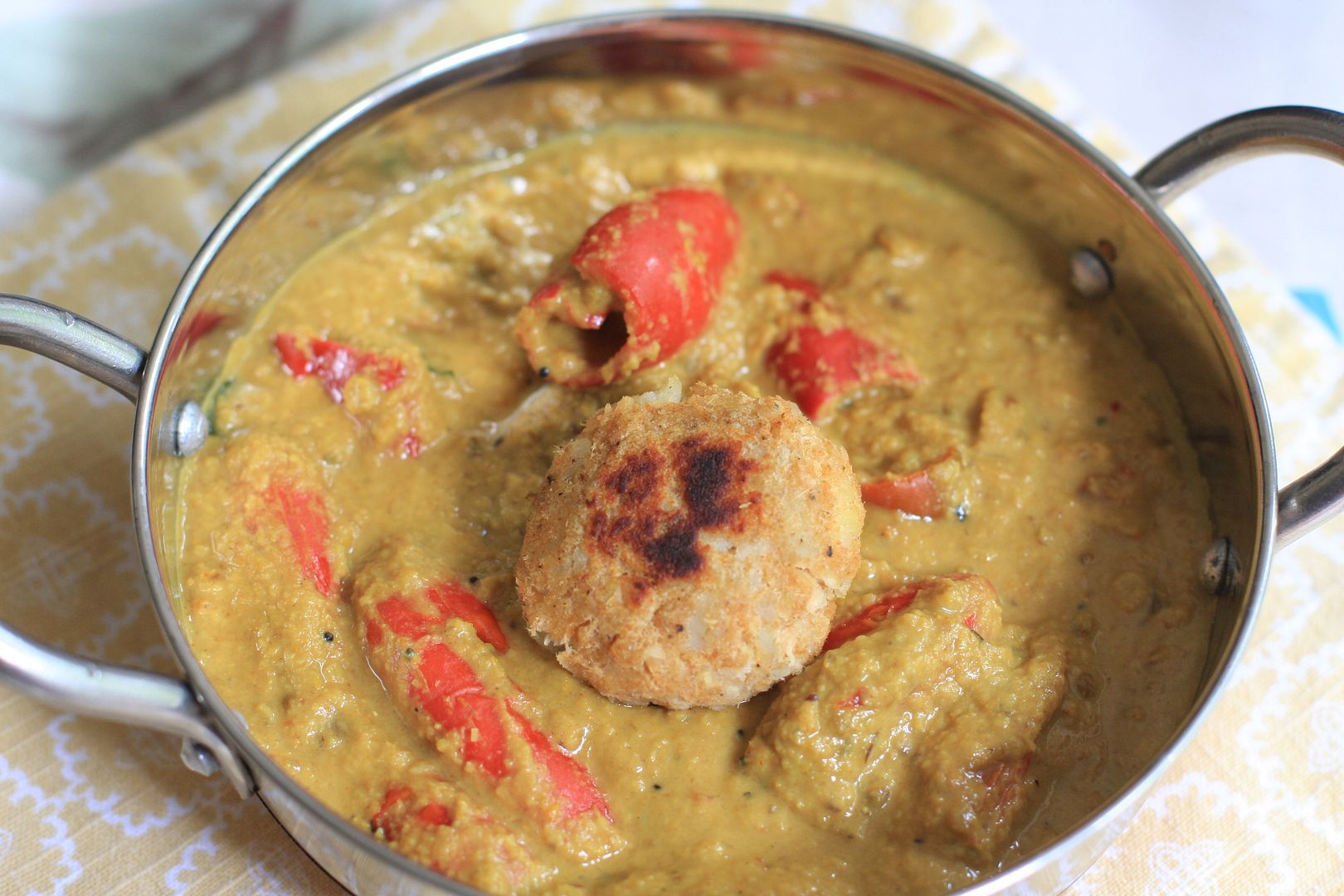 These koftas are extremely easy to make and can be baked like Sandeepa did or pan roasted like I did. I wanted them to be done quick and the cast iron pan usually makes it quick. Once the koftas are pan roasted or baked they can be dropped into the gravy. The gravy can be prepared using this
recipe
.
Drain the moisture completely from the canned fish and add the cooked mashed potatoes.
Add the spice powders, ginger and garlic and salt along with the bread crumbs. Mix them together and shape into koftas.
Pan fry the koftas till they are golden brown on both sides.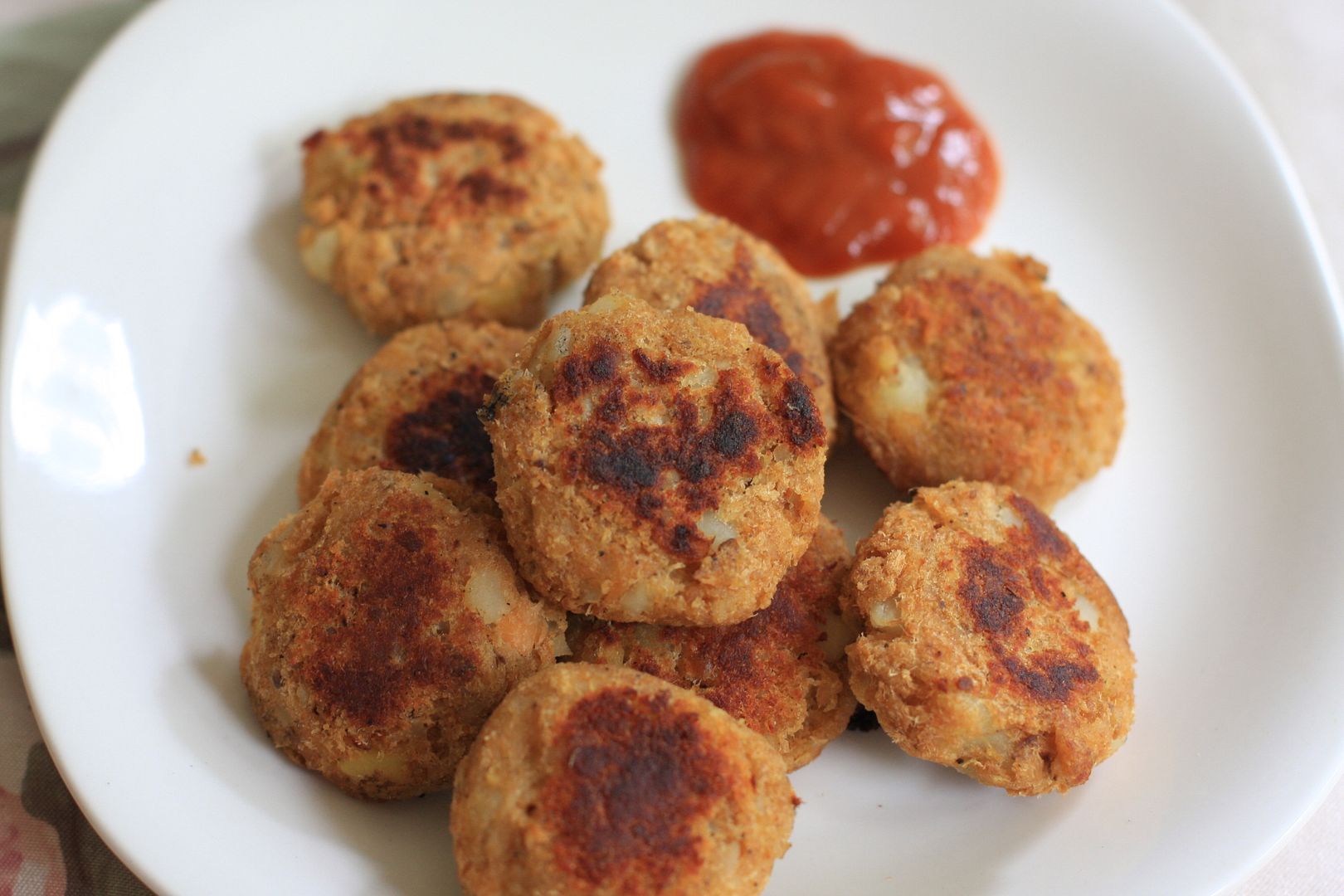 Quick Fish Kofta - Pan Roasted
Preparation Time:15 minutes
Cooking Time:20 minutes
Ingredients


1 tin of salmon or about a cup of cooked flaked fish
1 large Idaho Potato pressure cooked till soft
1 tbsp of grated ginger + 1 tbsp of chopped garlic
2 tsp of coriander powder
2 tsp of red chili powder
4 tbsp of bread crumbs
salt to taste
1 tbsp of oil

Method


If using the tinned salmon, pour the fish into a colander and drain the water completely. Or if using cooked fish flake the cooked fish.
Pressure cook the potato, peel the skin, mash it and add to the salmon.
Add the ginger, garlic and the coriander powder, chili powder and bread crumb with the salt and mix it well.
Form into kofta shapes and set aside.
Heat the cast iron pan, add the oil and place the formed koftas in a single layer.
Let the koftas cook on side, flip and cook on the other side till golden brown.
The koftas can be added to any gravy or served as appetizers.



Like what you are reading? Subscribe!