I was not entirely surprised or shocked to see this news couple of days ago,
Early exposure to peanuts helps prevent allergies in kids
. Duh! It seems half the world already knew this before the so called developed countries.
When DD was about couple of weeks or may be it was a couple of months old we took her to the pediatrician and when we were talking about gas and stuff, she asked me about my diet. For all this the doctor was South Asian - either from India or SriLanka. To avoid flatulence in the baby, she asked me to stay off dal, any cruciferous vegetables - cabbages, broccoli, brussel sprouts, cauliflower and also root vegetables. Left me wondering what exactly I was supposed to eat and my mother scratching her head as what to cook. How are you supposed to eat well when everything was in the avoid list?
Mom mentioned that back home they encourage mothers to introduce all kinds of foods to the babies when they are ready to eat solid food. I am not particularly certain about peanuts but I know for sure eggs, milk and nuts are not off limits. This is so the babies' intestines learn to adapt to all kinds of foods. Makes sense. Probably also explains why peanut, milk and nut allergies are mostly uncommon over there. There might be a few exceptions of course.
DD and DD2 for the first year of their life were taken care of by their grandmothers, which meant they were fed foods that they knew(the grandmothers knew I mean) and that turned out to be a good thing.
So folks who think that conventional thinking in the US is correct don't bet on it. It usually takes multiple studies and research to come to the conclusion about diet what the rest of the world already knows through experience and knowledge.
Well anyway that is that. On the other hand as far as baking goes, US is in the forefront of all the related gadgets and techniques. No worries there.
So why lemon cookies? Here is the story.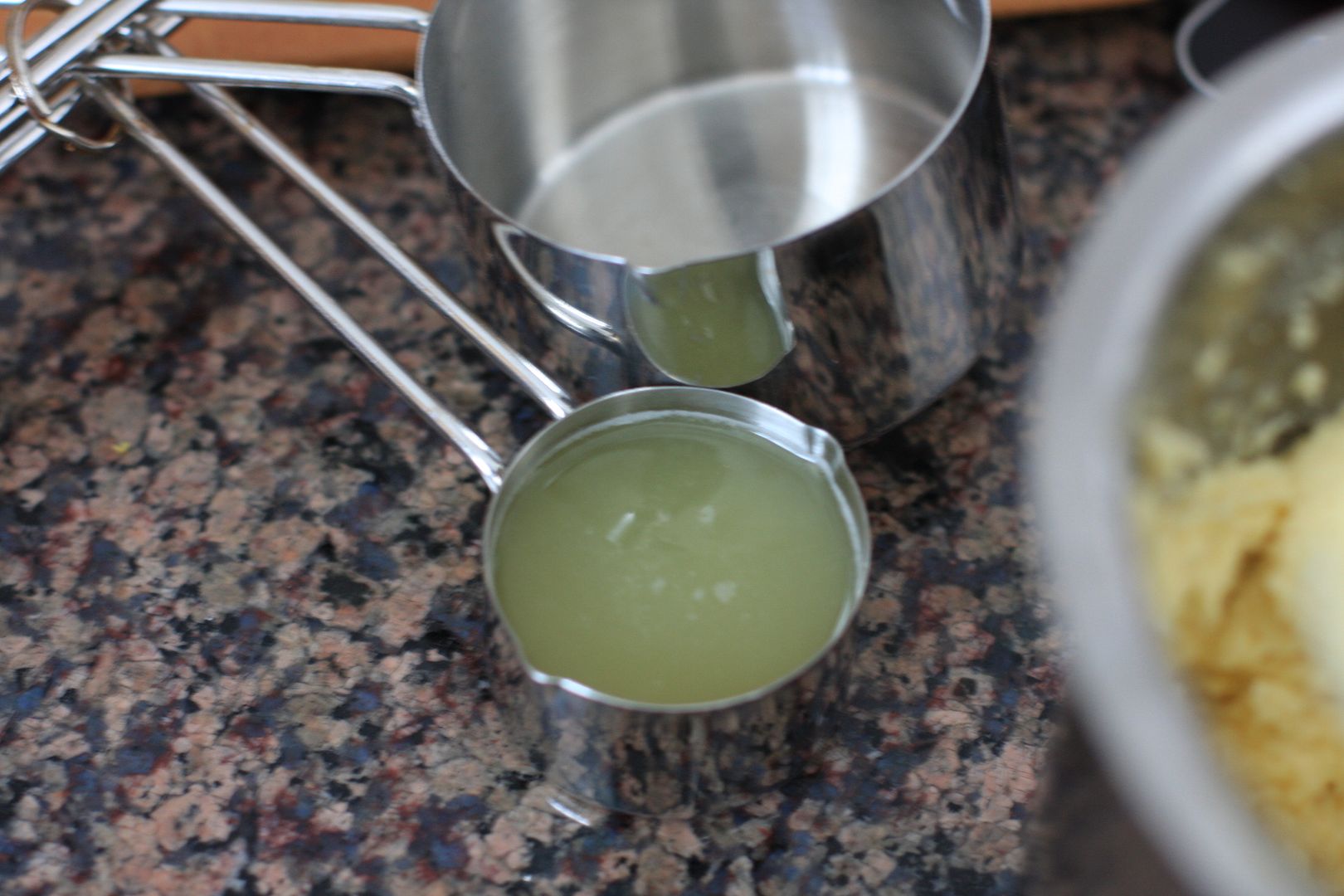 Lemon is the star in these cookies
We had a late morning meeting at one software company office. They had the lot of the usual breakfast pastries to munch on and gain a few calories. For people like me who cannot resist sweet stuff, this is generally a bad thing. Anyway it is not entirely appropriate to look the gift horse in the mouth. So I won't comment on the nature of the food.
Anyway the piece of cake which looked like pound cake but yellower caught my eye. It was
Lemon Pound Cake
and absolutely delicious and of course the yellow color was probably due to the addition of food coloring. The urge to try out lemon pound cake became strong. I picked up a few lemons from the store for the express purpose of trying out the pound cake.
When it came down to it I wanted to try something else interesting with lemon and I remembered this recipe I had seen on
Martha Stewart
. Whatever we think of Martha Stewart, one thing is certain her recipes are precise and they rarely fail.
If I can bake with success anybody can. The glaze on the other hand, I did not follow the recipe exactly and instead of a glaze I got a pudding like consistency and with lemon juice being in excess of the sugar a nice tart taste.
Recipe in pictures,
Mix the dry ingredients together - flour,soda, lemon zest and salt. Cream together butter and sugar using an electric egg beater till it is nice and fluffy. Add the egg and whisk it for couple more minutes.
Add in the lemon juice. Now transfer the butter mixture to the flour.
Mix the butter and flour using the egg beater till they look crumbly. Then using a spatula mix them together completely.
Place a tbsp of the dough onto cookie sheets separated by at least 1 inch and bake in the preheated 350F oven for 12-15 minutes till it starts browning at the edges.
Let the cookies cool on a wire rack. Prepare the glaze.
Apply the glaze on the cookie and cool for an hour.
With a hint of lemon and the lemony glaze make these cookies a delight to eat.
Lemon is the star in these cookies
Lemon Cookies
Preparation Time:20 minutes
Cooking Time:15 minutes
Ingredients


1 cup whole wheat white flour (leveled measurement)
1 cup unbleached all purpose flour (leveled measurement)
a little less than 1 cup of sugar, I used fine cane sugar(recipe calls for 1 cup of sugar)
1/2 cup or 8 tbsp butter (mine was salted) preferably at room temperature
a pinch of salt(since I had used salted butter) else 1/2 tsp salt
1/2 tsp baking soda
1 egg (I used medium sized egg)
1 tsp of lemon zest( recipe called for 1 tbsp) (see note:)
1/4 cup lemon juice
Note:I find that lemon jest tastes bitter so I do not use too much, if you like the taste use the full 1 tbsp.


Method


Preheat oven to 350F.
Using an electric egg beater which works best or whisk, cream together the butter and sugar till it nice and fluffy.
Add the egg and beat for a minute more, followed by the lemon juice mix it in well.
In a wide mouthed mixing bowl take the flour, salt, lemon zest and baking soda and whisk together.
Transfer the contents of the butter mixture to the flour and run the egg beater a couple so it is look crumbly but more or less mixed.
Using a spatula, mix the dry and wet ingredients till they come together.
Prepare a baking sheet lined with parchment paper and drop about 1 tbsp of dough leaving an inch between them. (see note:)
Bake in preheated oven for 12-15 minutes till the edges start turning golden.(see note:)
Cool for about 5 minutes and then if desired glaze the cookies(take a spoon and drizzle the glaze on the cookies) and cool again for about an hour or more.
Note:
Rolling the dough between the palm of your hands into round shapes make the cookies turn out even shaped and round after baking.
The time more or less depends on the oven. In mine at 14 minutes they were already starting to turn golden. The recipe says 15-20 minutes. So it is good to check at 12 or 14 minutes.


For the Glaze


2 cups of confectioners sugar (I used 1/4 cup)
1/3 cup of lemon juice (I used 1/3 cup)
All the recipe requires is to mix the two together.
I on the other hand, heated the sugar and the lemon juice on the stove till they become a little bit thick. If you
use this method the glaze will be sticky but extremely lemony.
Like what you are reading? Subscribe!