I heard the author of
'All Joy and No Fun: The Paradox of Modern Parenthood'
by Jennifer Senior talking on the radio and found myself nodding in the affirmative to some of the things she had to say. Don't miss reading the linked New York Magazine article (from the link above) on which the book was based.
I know for a fact that I was a lot more stressed about childcare and doing all the things I wanted to do when the kids were smaller. As they have grown older I don't stress as much. As I grow older and hopefully more mature some of the things that would have psyched me out if I failed to do, doesn't bother me as much.
I have also learned not to compare notes with parents who have kids the same age as me. Besides sending them to school the other things I do are purely based on if we can afford to ferry them around and if the kids themselves enjoy it.
Getting private time to do things I truly enjoy is still a dream but writing this blog has been one of the pleasures that I have managed to keep. Believe it or not this blog has helped me in no small measure to keep my sanity. Writing is cathartic.
In all honesty I am not sure if I know for myself if not having kids would have made me happy. In a country like India were children are considered the most important I am not sure if not having children by choice would make anyone happy. People you know and don't know will question that choice and I am sure make one more miserable than ever. Does this study only hold good in Western Countries?
How about you all? Do kids give you joy?
Now on to the recipe that for one makes me happy writing about,
Quinoa idli batter in moulds ready to be steamed.
Give any grain to a South Indian - it would be made into dosai or idli soon enough. When I posted
Red Quinoa
on the
Grain of the Week
there was a comment on how to make quinoa idlies. The recipe had just quinoa and urad dal and some poha. I did give that method a go. It fermented alright but once steamed the idli was soggy and not very good. I am thinking it had a bit too much water than was ideal. Unlike rice idli batter, quinoa batter has to be sufficiently thick for it to work. I tried to make dosai with it that did not work either.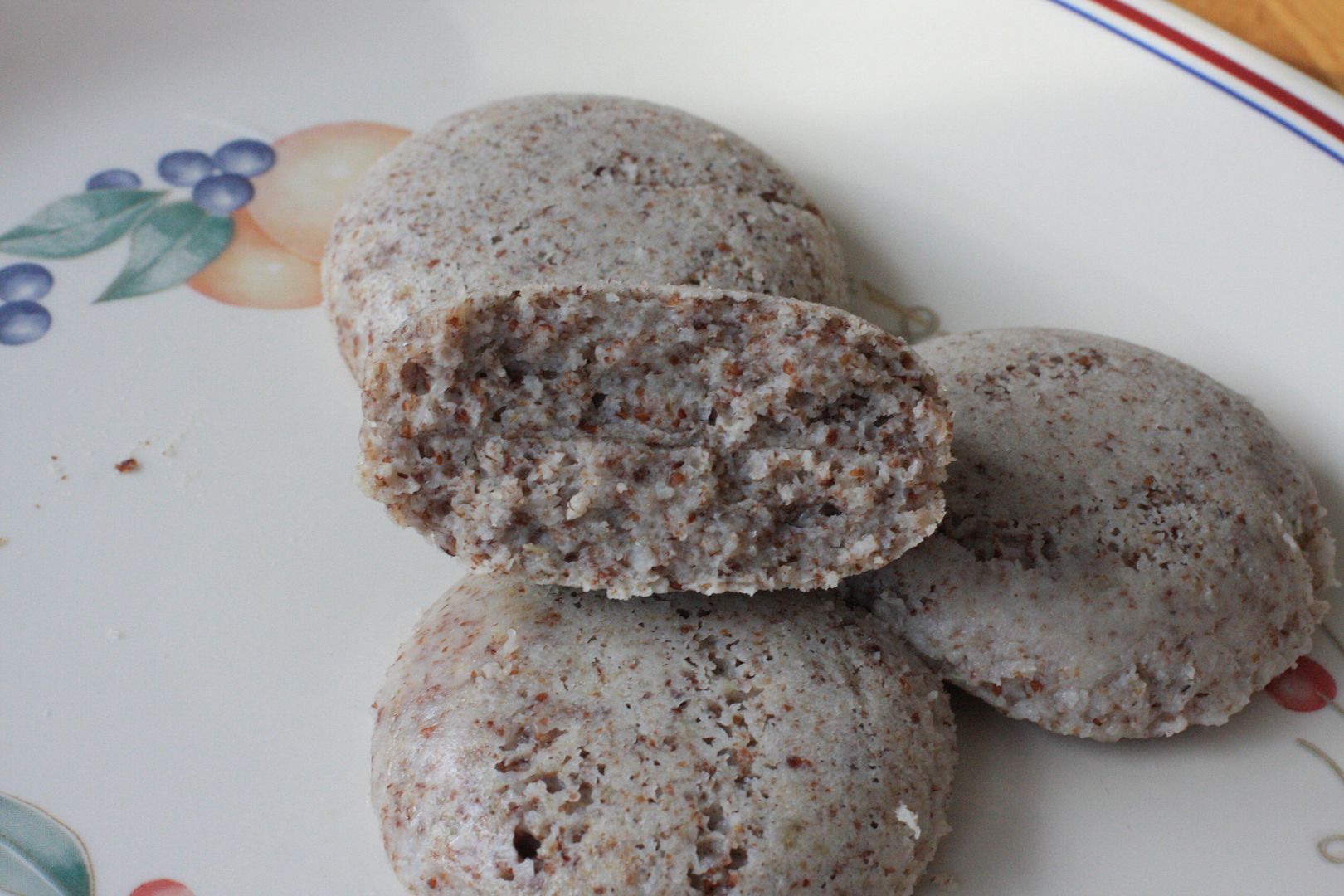 I was not ready to give up. I went back to the tried and tested method of making idli with other grains. So I split the quantity of rice and quinoa and it worked out alright. These idlies are tasty and a few are enough to fill you up unlike the rice idlies. It is a nice variation from the regular fare.
Red Quinoa Idli
Ingredients


1 1/2 cups of quinoa
1 1/2 cups of rice
1 cup of urad dal
1/2 cup of flattened rice


To Make the Batter


Soak the quinoa and rice overnight.
Soak the urad dal for 45 minutes before grinding.
Grind the urad dal first, followed by the quinoa and then the rice. Add only as much water to get the grinder to move.
Powder the flattened rice in a blender and along with the salt mix with the ground dal, quinoa and rice to a thick batter. Set to ferment overnight.


To Make the Idli


Grease the idli plates and pour the batter.
Steam for 12 minutes or till the idli is completed cooked.


Serve with any chutney.


Like what you are reading? Subscribe!