Whenever a chutney is made what goes without saying is that there is coconut in it. At least in South India. Coconut is plentiful, gives the chutney texture and of course it is tasty. I love coconut and no I don't think it is bad for you but there are days that I have cooked with coconut 2 meals in a row and want to make something without coconut.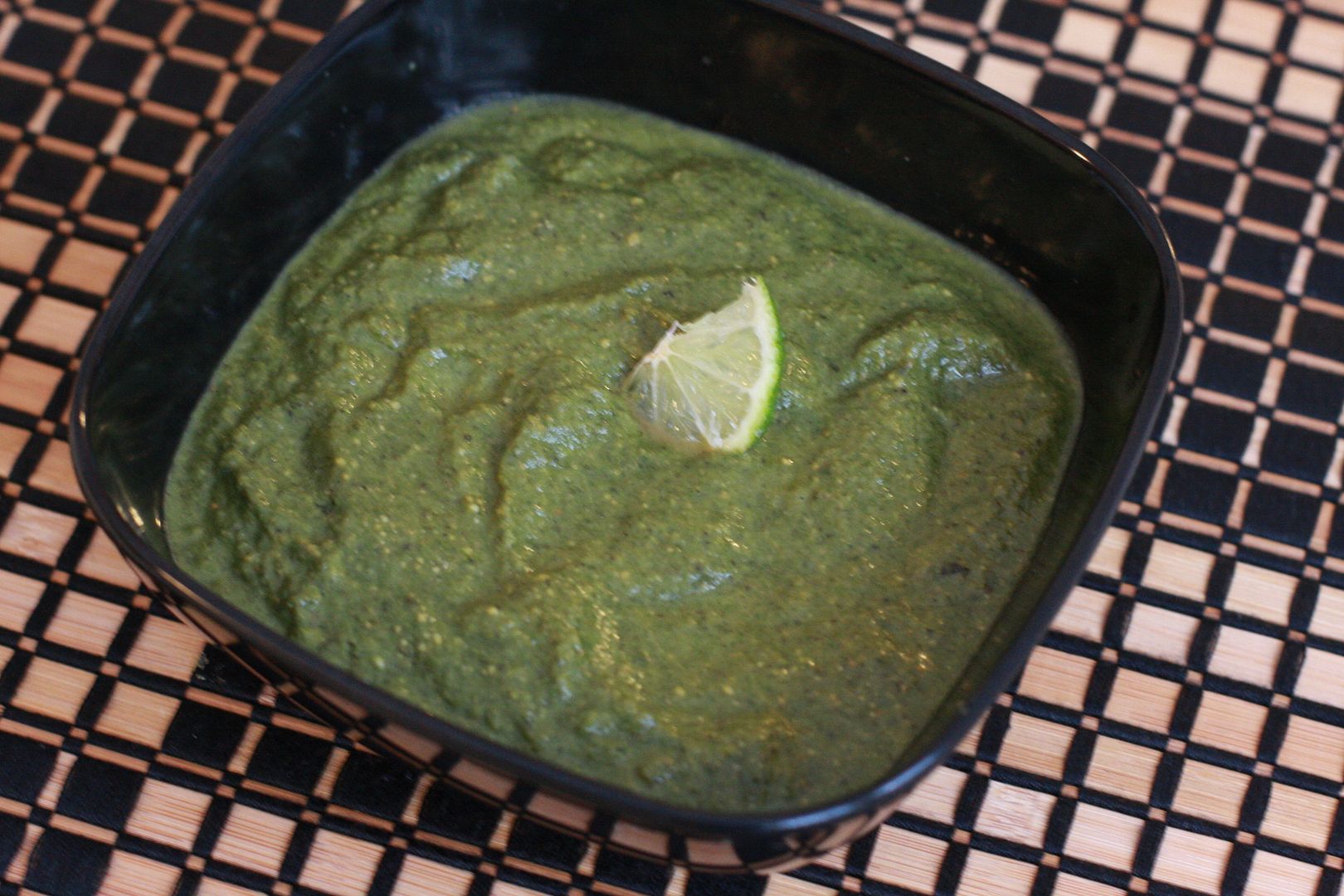 Also back home my mom(or the cook) used to make mint chutney without coconut for my dad(by extension for all of us) usually for dinner. It has a different taste without the sweetness of coconut but still very tasty.
Saute the dal, cumin, peppercorns with a bit of oil and transfer them to the blender. In the same pan saute the onions, mint leaves and the rest of the ingredients.
I generally do not buy mint leaves during the winter months when it is usually expensive. For that matter neither do I buy them during summer. I
usually have mint leaves that I have frozen
from the summer which always comes in handy for a cold winter's night or a rainy morning when the fridge in bare.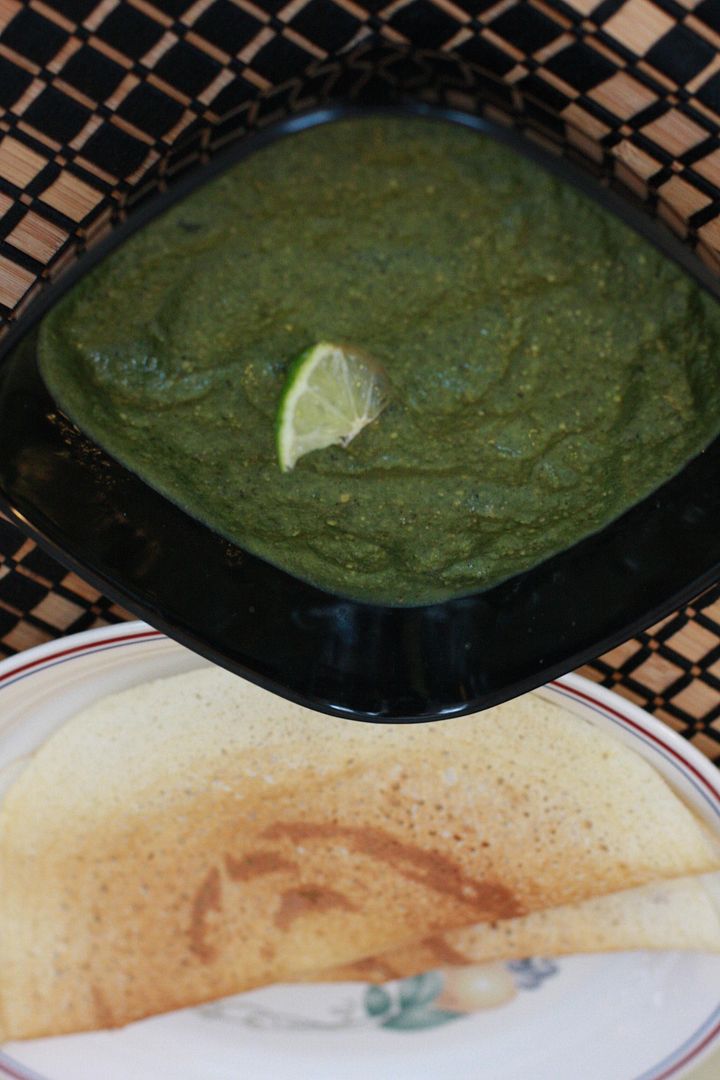 Pudhina Chutney / Mint Chutney (no coconut)
Preparation Time:5 minutes
Cooking Time:20 minutes
Ingredients


1 cup of packed mint leaves
a small bunch of coriander leaves
6 green chilies
1/2 tbsp of channa dal (Bengal Gram/Kadalai Paruppu)
1/4 tsp of cumin seeds
1/4 tsp of pepper corn
a few coriander seeds
a small piece of tamarind
salt to taste
1 -2 tsp of oil

Method


In a saute add half tsp of the oil, saute the channa dal first and when it starts to brown add the cumin,coriander seeds and pepper corn. Transfer them to the blender.
Add the remaining oil and saute the onions till they start to become translucent and brown. Add the green chilies and tamarind. Saute for a minute more. Now add the coriander and mint leaves and saute till they are wilted. Add salt.
Once it is cool, transfer the contents to the blender and blend to a smooth paste. I added about 1/2 cup of water to get the consistency I wanted. Lightly loose for eating with idli or dosai.
Note:If you do want to add any water, powder the dal and spices first and then add the rest of the ingredients and blend to a paste.



Like what you are reading? Subscribe!