My front garden patch is overrun by mint plants while the deer take a keen interest to the other plants they leave the mint, lavender and other herbal plants alone. End result my herb garden has shifted to the front. I can't seem to eradicate the mint completely ever since they took root a decade and half ago so I have learned to live with them.
Overflowing with mint
Early summer is the time when the mint leaves are in abundance, fresh and absolutely marvelous to look at. The thing is there is only so many mint leaves that can be used.
Leave them like that for a few more weeks the mint plants will start to flower and the leaves become mature and start to dry out. Though the mint leaves are available fresh and cheap now, the deal is in the winter months these very same mint leaves will start to cost a fortune and if I don't have any in my freezer it will be all my fault.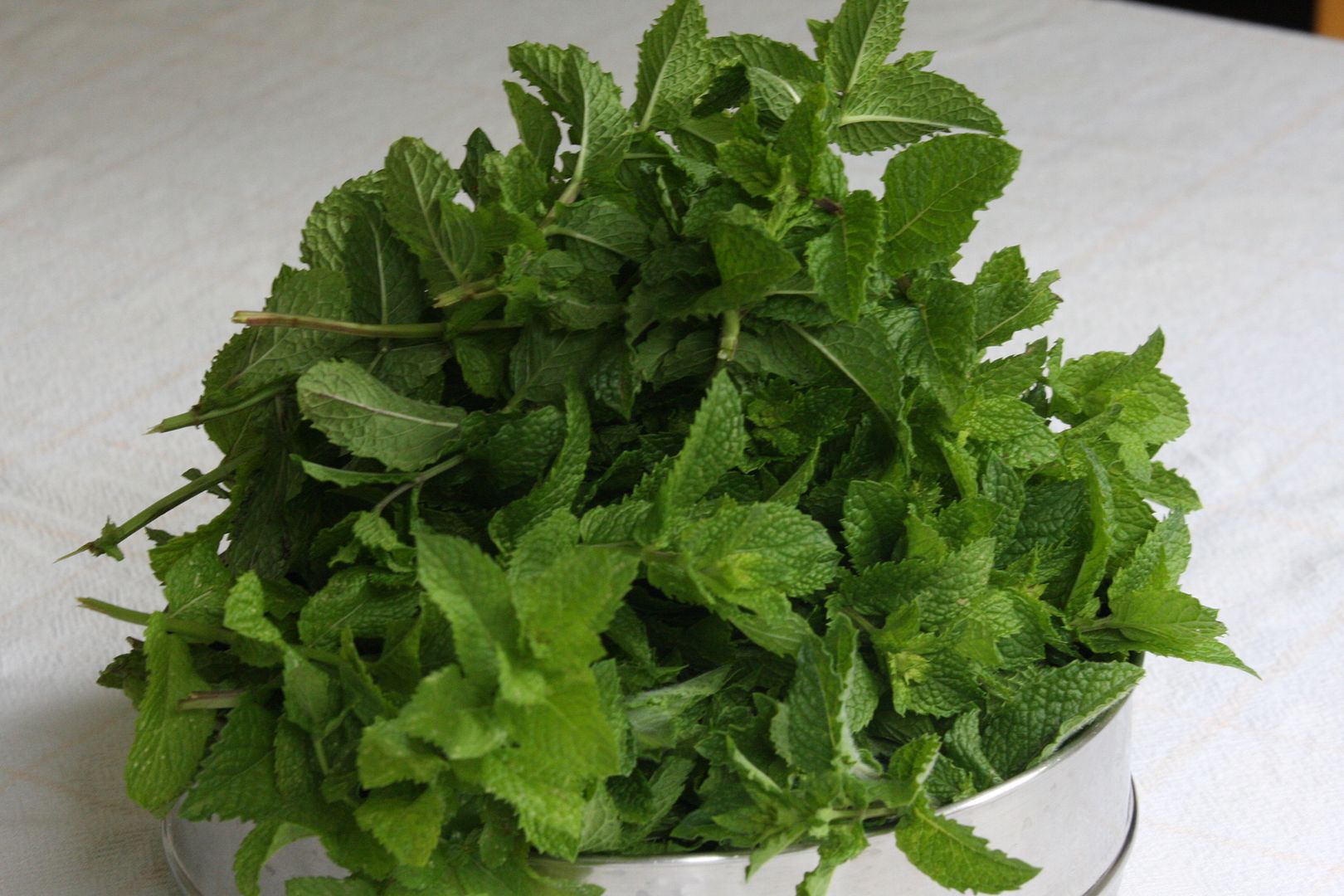 Harvested mint
So here is what I do, June and early July I start to collect more leaves than I will need for cooking. To pick, wash and store all in one go is daunting like every other monotonous task. Instead I do it incrementally. If I have collected 2 full gallon bags of leaves they are plenty and last through Winter and Spring.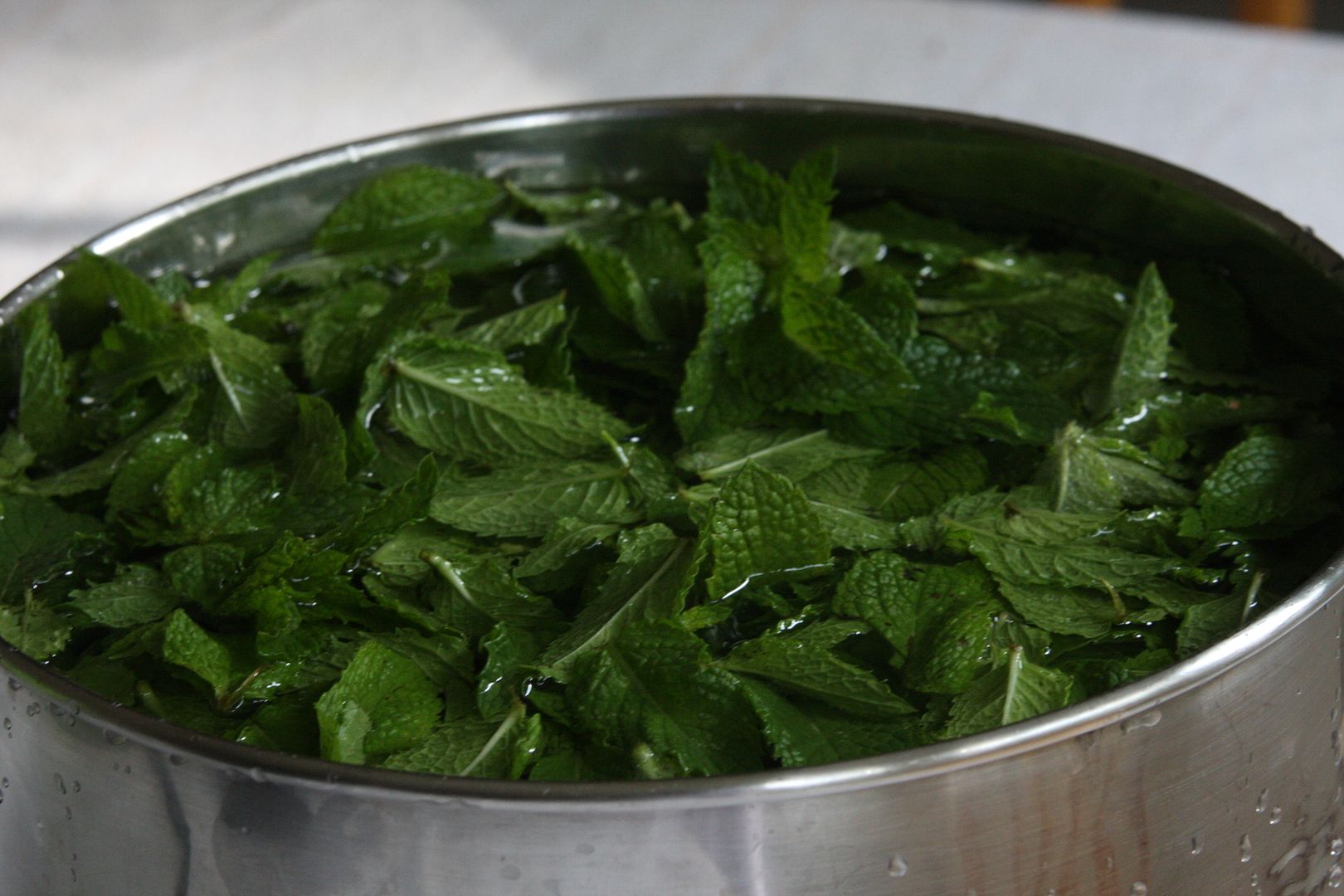 Getting washed
I started my first collection today. Later in the season(late summer and fall) there aren't as many leaves on the plant I just get enough for making chutney and the occasional briyani.
Drained of the water
I have learned over the years that late summer harvesting of leaves is a much more tedious process than in the early summer months. The quality of the leaves collected now are far superior.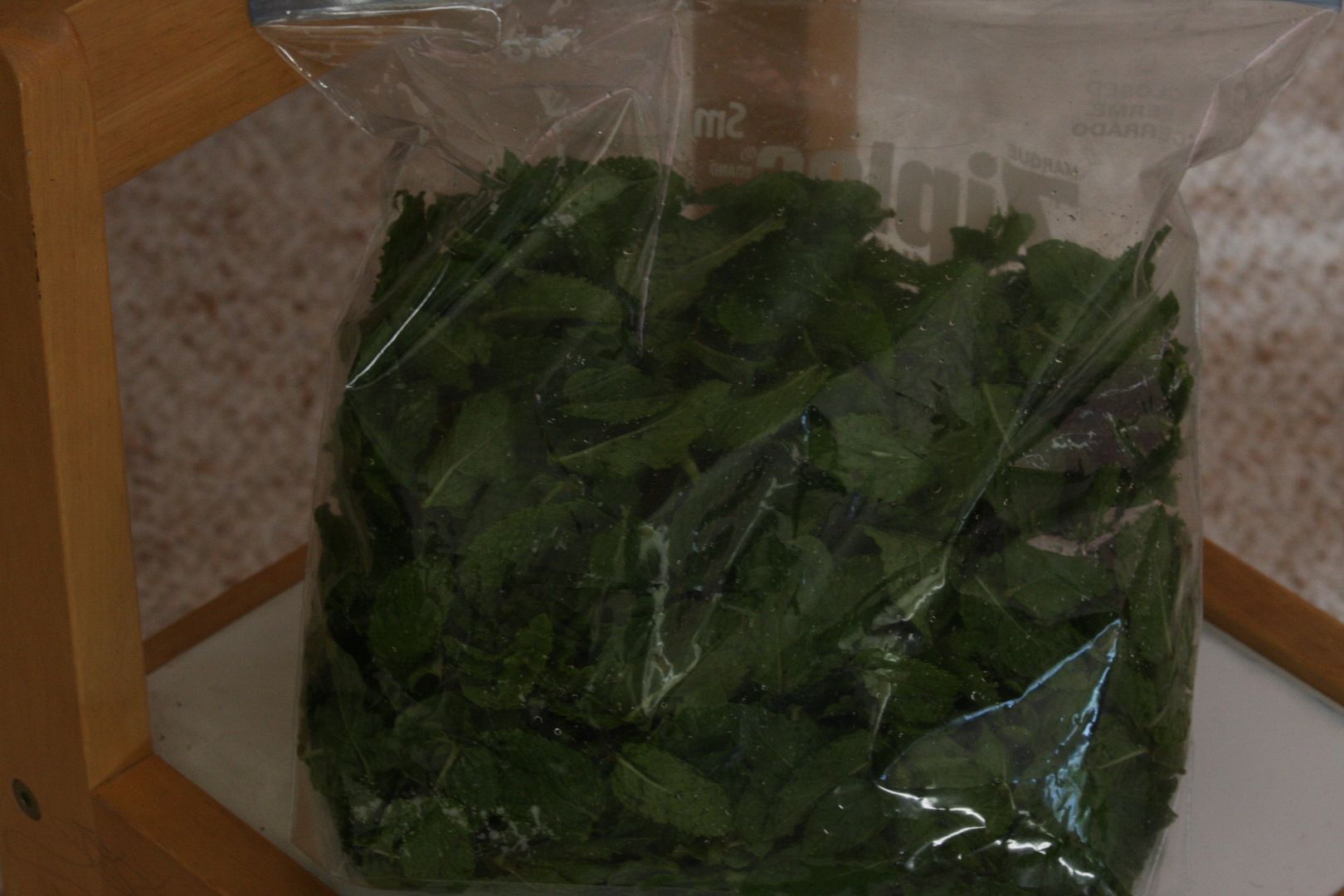 Packed for the freezer
Some recipes with mint,
1.
Coriander Mint Chutney - Kothamalli Pudina thuvayal
2.
Baby Potatoes in a spicy mint coriander sauce
3.
Spinach and mint lentil fritters - Paruppu Vadai with spinach and mint
4.
Quick and Easy Mint Rice