I have eaten a lot of pearl millet(cumbu) back in India but Little Millet (samai) or Moraiyo is something I have tasted once tried only now. Very similar in texture to rice but very filling and keeps you full longer.
The only time I have tasted Moraiyo was at work from a colleagues lunch box and she had made curd moriayo and it was pretty good. I have been wanting to try it ever since. Also a friend on FB suggested making tamarind rice with it. I tried lemon saamai and it turned out pretty good too.
I used the electric rice cooker because of the flexibility it provides while cooking a new grain.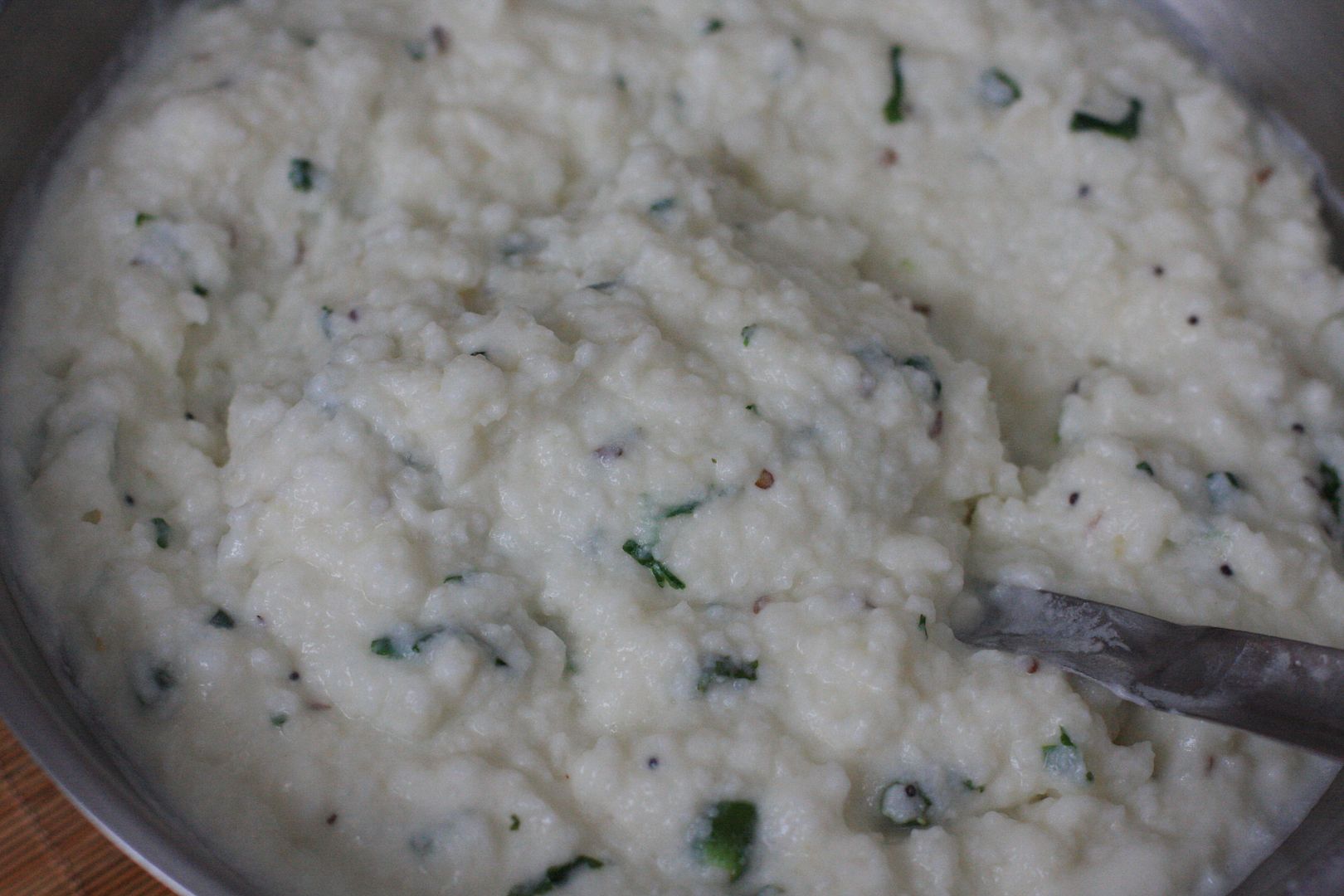 Dahi Moraiyo - Thayir Saamai - Little Millet in yogurt
Preparation Time:5 minutes + 20 minutes (for soaking)
Cooking Time:15 minutes
Ingredients


1 cup saamai/moraiyo/little millet
2 cups of water or 2 1/2 cups of water if you want well cooked millets which are good for making curd millet
1/2 cup curd/yogurt
1/4 cup milk
4 green chilies chopped
1 tsp grated ginger
2 tbsp packed chopped coriander leaves
seasonings: mustard seeds, cumin seeds and curry leaves
1 tsp oil or ghee
salt to taste


Method


Wash the millet in several changes of water and let it soak for 10-20 minutes
Add the soaked millet, water into an electric cooker and cook till done OR on the stove let the water come to a boil. Let it cook on medium heat till all the grains are cooked and soft.
In a pan heat the oil/ghee and add the seasonings and when the mustard starts to pop add the green chilies, saute for a minute. Add in the ginger and saute for 1/2 minute more, add the coriander leaves and saute for a minute more and turn off the heat. Let completely cool.
Cool the cooked millet completely and to that add the sauteed seasonings from the above step along with salt.
Add the yogurt and milk (slightly warmed) to the millet and gently mix it in gently.


Lemon Saamai can also be made with the cooked saamai. Similar to the rice recipe.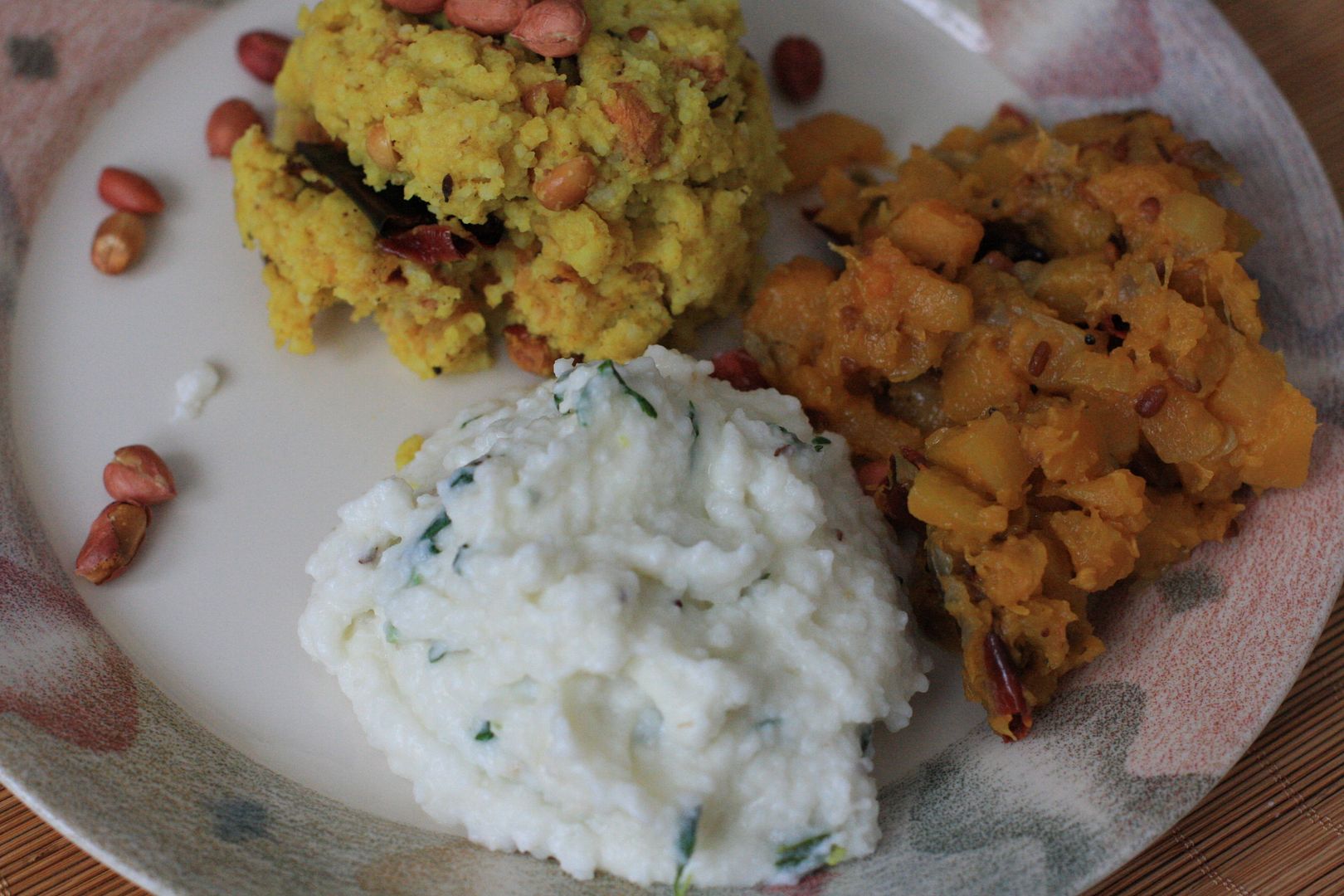 Lemon saami, thayir saamai and butternut squash poriyal
Like what you are reading? Subscribe!