Zucchini is one of those vegetables that seems to be available throughout the year. The good thing it can be easily adapted to Indian recipes with ease. Since it does not have a strong taste it adapts nicely to most recipes. This Zucchini thuvayal (thuvayal is a thicker version of a chutney and is usually eaten with rice whereas chutney is a bit watery and eaten as a side with idli or dosai) came about when all there was Zucchini and a need for some side dish for rice. The same recipe should work with any vegetable like ridge gourd, bottle gourd, brinjal or leaves likes cilantro or methi.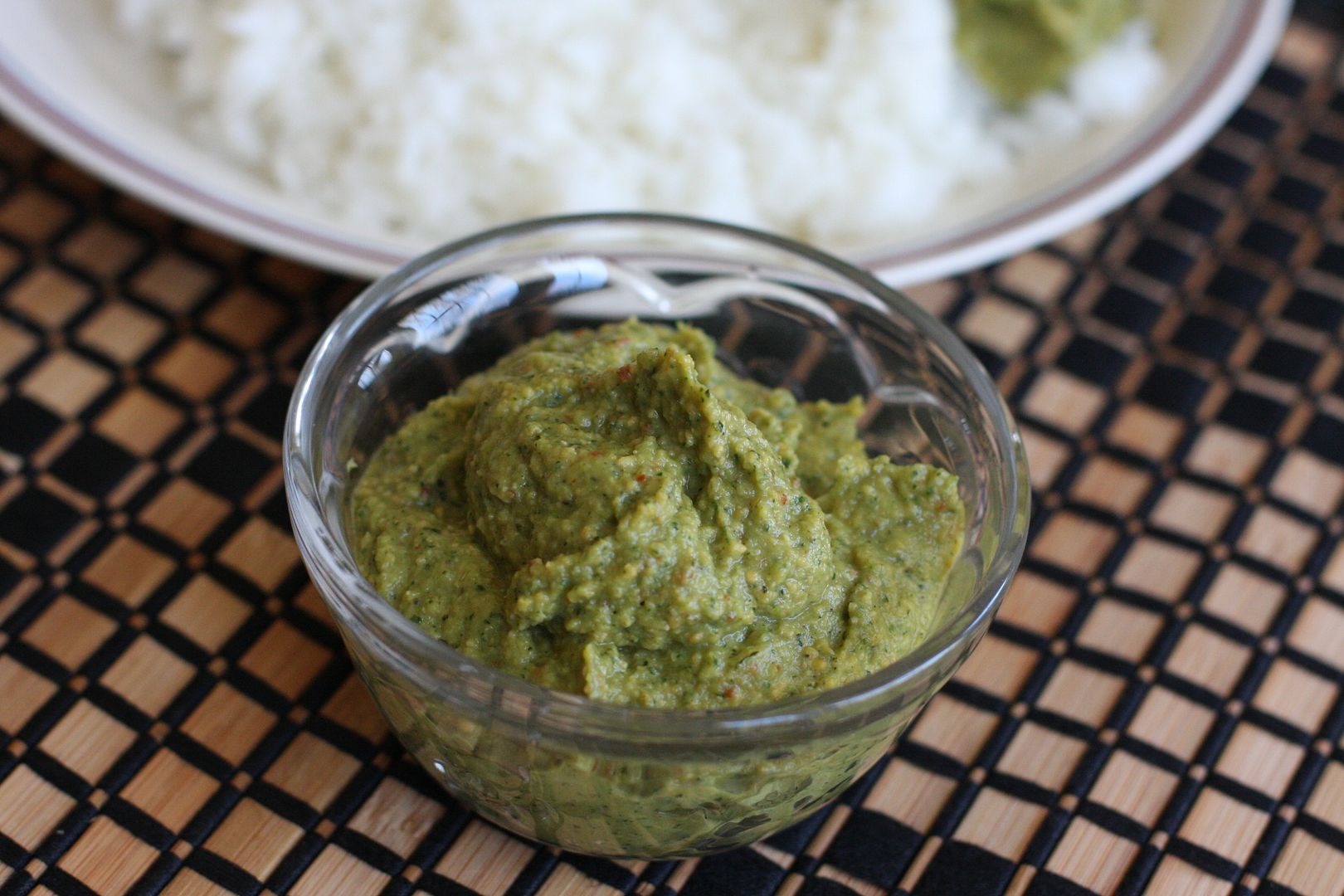 Zucchini Chutney (thuvayal) Ingredients

2 Zucchini diced about 2 1/2 cups
1/4 cup onion diced
2 cloves garlic (optional)
2 tbsp channal dal (bengal gram)
1/4 tsp coriander seeds
a pinch of cumin seeds
a few pepper corns
4-5 red chilies
a small piece of tamarind about an inch piece
salt to taste
2 tsp of oil

Method>

Heat oil in a saute pan when hot add the channa dal and roast till it starts to turn brown, add in the red chilies, coriander seeds, cumin and pepper corn and saute for a couple more minutes. Set aside.
In the same pan saute the onions till they get translucent. Add in the tamarind and zucchini pieces and saute till it is cooked (no need to add any water). Add salt and turn off the heat.
Add the roasted dal and spices first to the blender and let it powder. Now add the rest of the ingredients and blend without any addition of water. (this should work if using the Indian blender else add a bit of water to get the blades to spin).

Serve with rice.