DD says that vegetables cannot be called photogenic only humans can be but I consider this by far the most photogenic vegetable. I reluctantly picked these when I saw these instead of the usual purple ones. They looked like turnips a little bit and turnips are not my favorites unless they are made into
vegetable pickles
.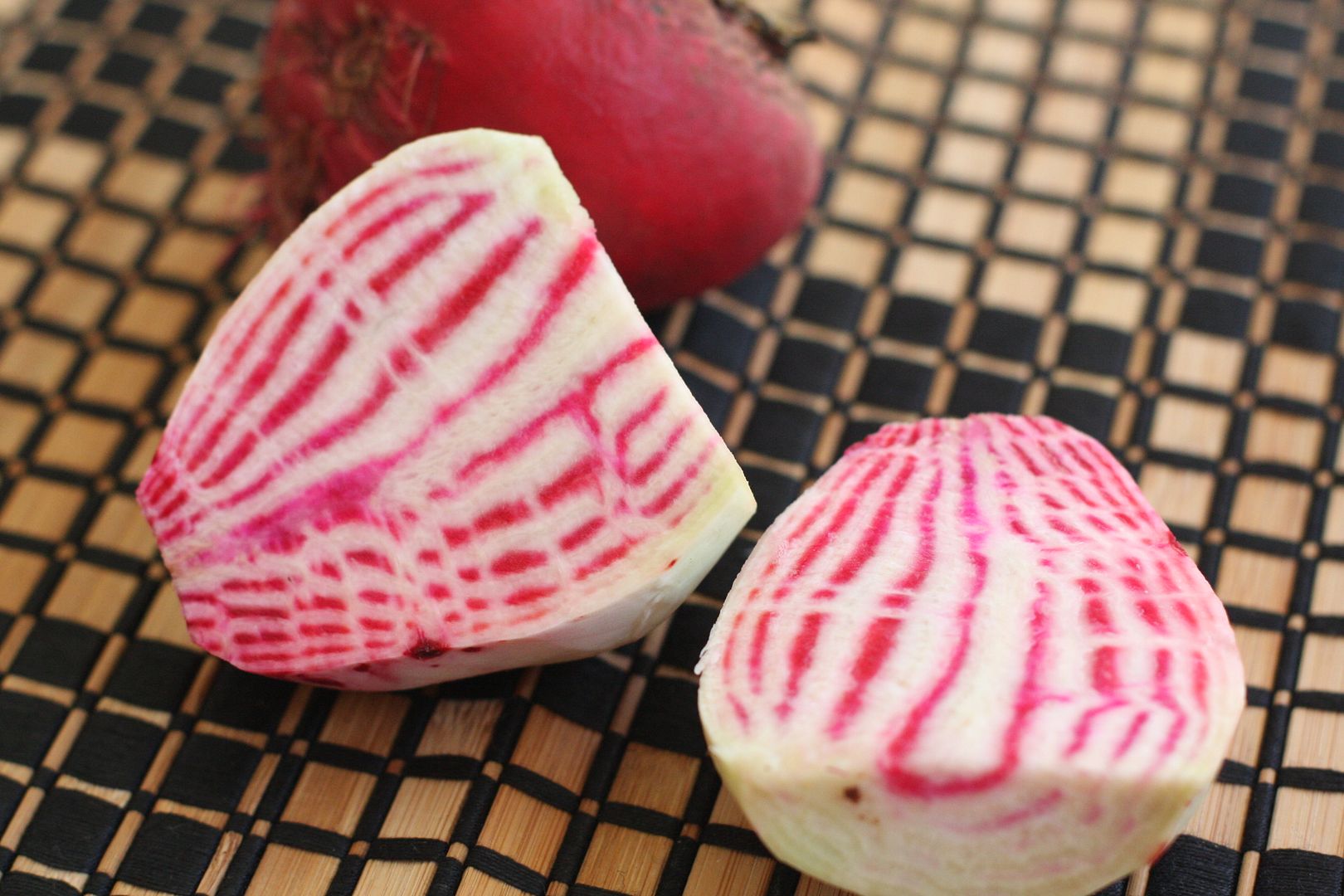 I was floored once I cut them. These beets made me happy or what? They are so pretty that it seemed a crime to even cook them. I did some searching and found that they are called
Chioggia beets
and brought here from Italy. They are also called as Candy or Bulls Eye Beets.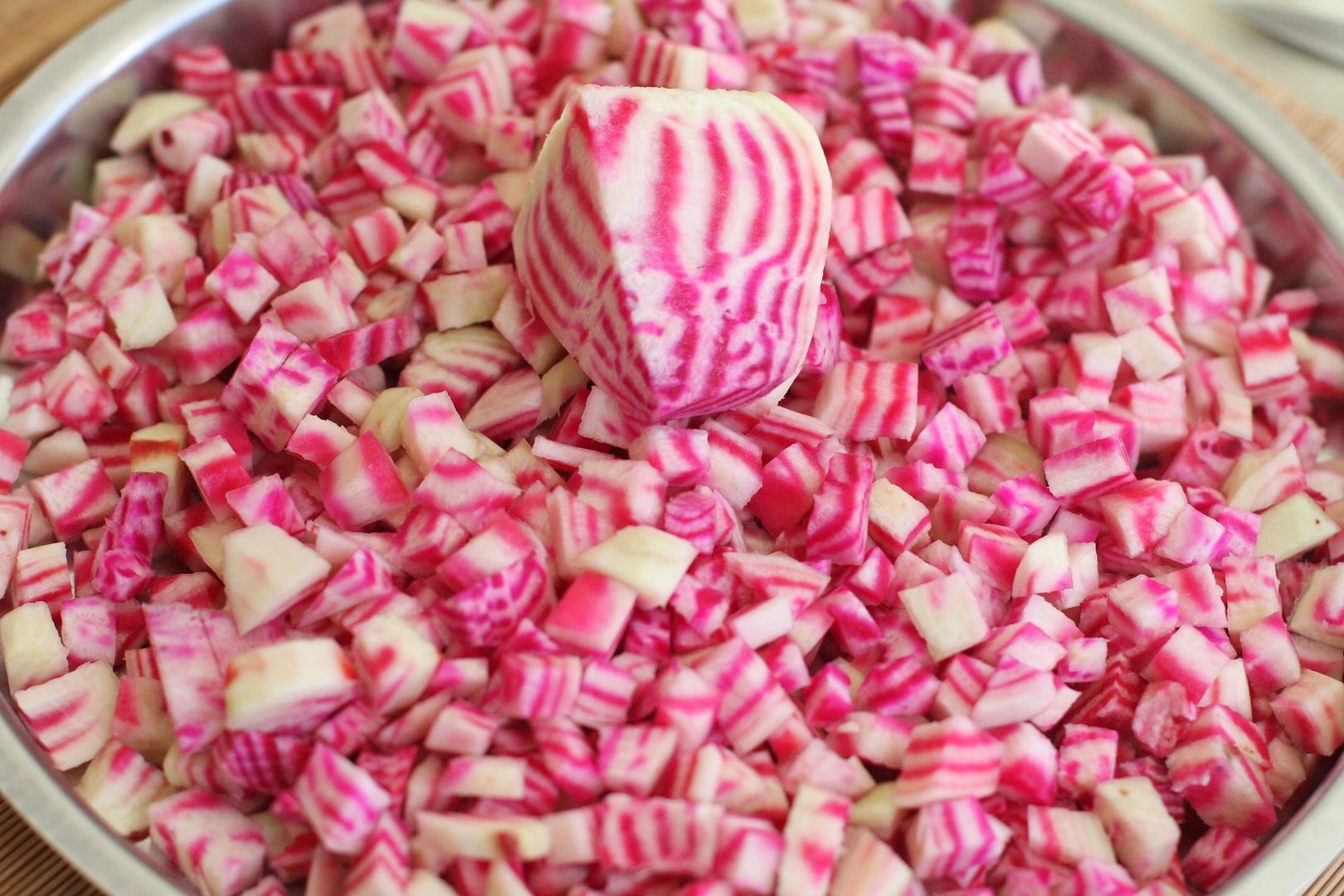 They are very sweet raw and salad eaters will love the crunch and taste but people like me will cook them with spice and eat them alongside rice and chutney. They lose their beautiful color when cooked but are tastier and sweeter than their purple counterparts. I cooked them in a simple coconut - cumin paste.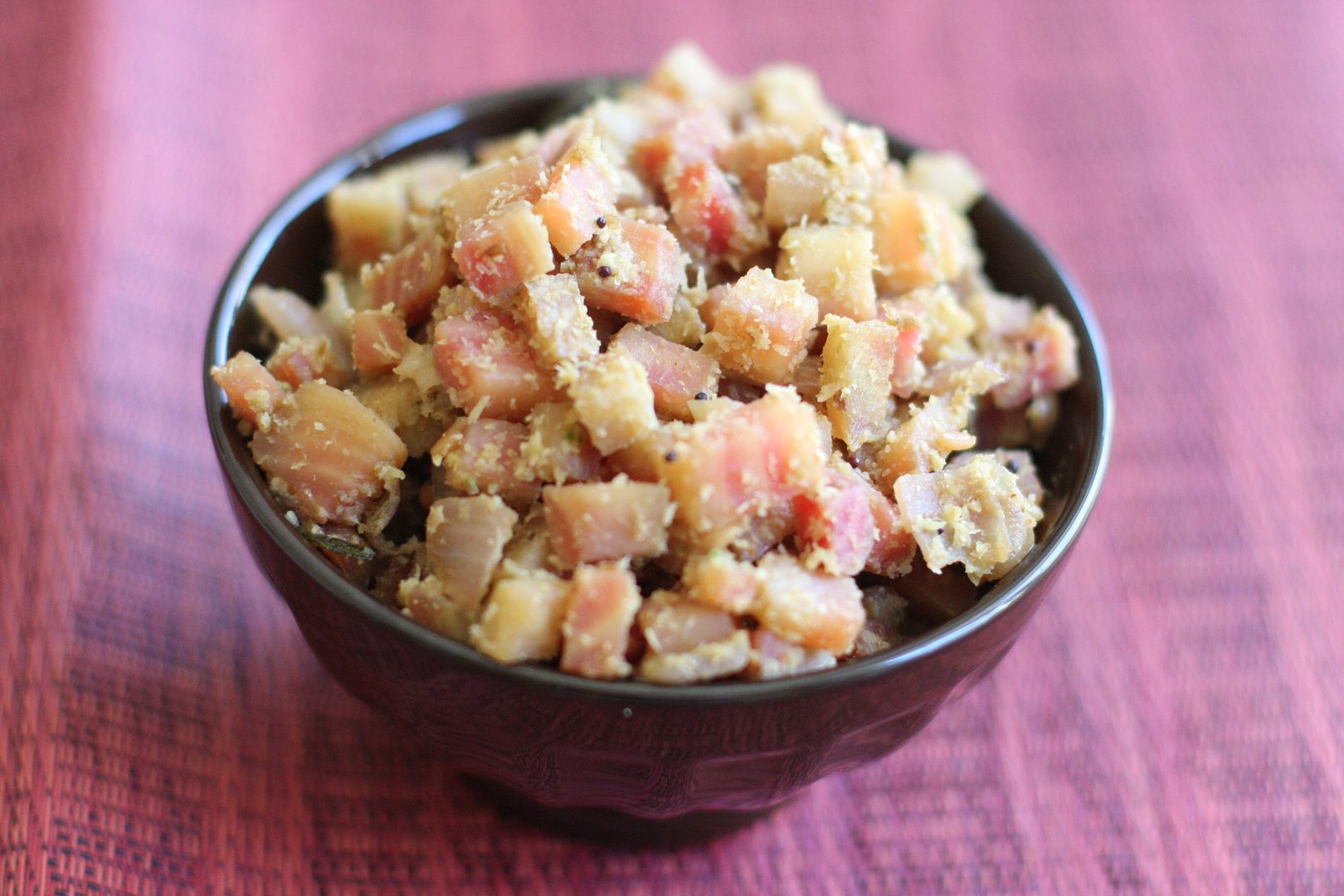 Coconut-cumin-green chillies flavored Beet(root) Ingredients

1 1/2 half cups of beets cut into small cubes
1/2 red onion chopped
seasonings: curry leaves, a pinch of cumin seeds and mustard seeds
2 tbsp grated fresh or frozen coconut
5-6 green chilies
1/2 tsp cumin seeds
salt to taste
1 tsp of oil

Method

Blend the coconut, green chilies and cumin seeds to a paste with only a tiny bit of water if required.
In a wide bottom pan or kadai heat oil add the seasonings followed by the onions and saute till they turn translucent.
Add the beets and let them cook till they are tender (depends on how much you want to cook a minimal amount might be sufficient, I like then fully cooked.
Add salt and blended coconut paste and mix well, let cook for another 4-5 minutes.

Goes well as a side with rice. We had with rice and Zucchini thuvayal.