Every Thanksgiving like everybody else I get the urge to buy a bag of cranberries. Some years it is a month before I actually cook something with it. It was different this year they got cooked on Thanksgiving Day. Cranberries I hear are very good for the digestive tract. Cranberry juice is very often prescribed for people with urinary tract infections. There are studies that show that cranberries don't really make a difference and it is just a placebo effect but I still swear by cranberries. My grandmom makes
mango pachadi
with green mangoes and I tried the same recipe with cranberries.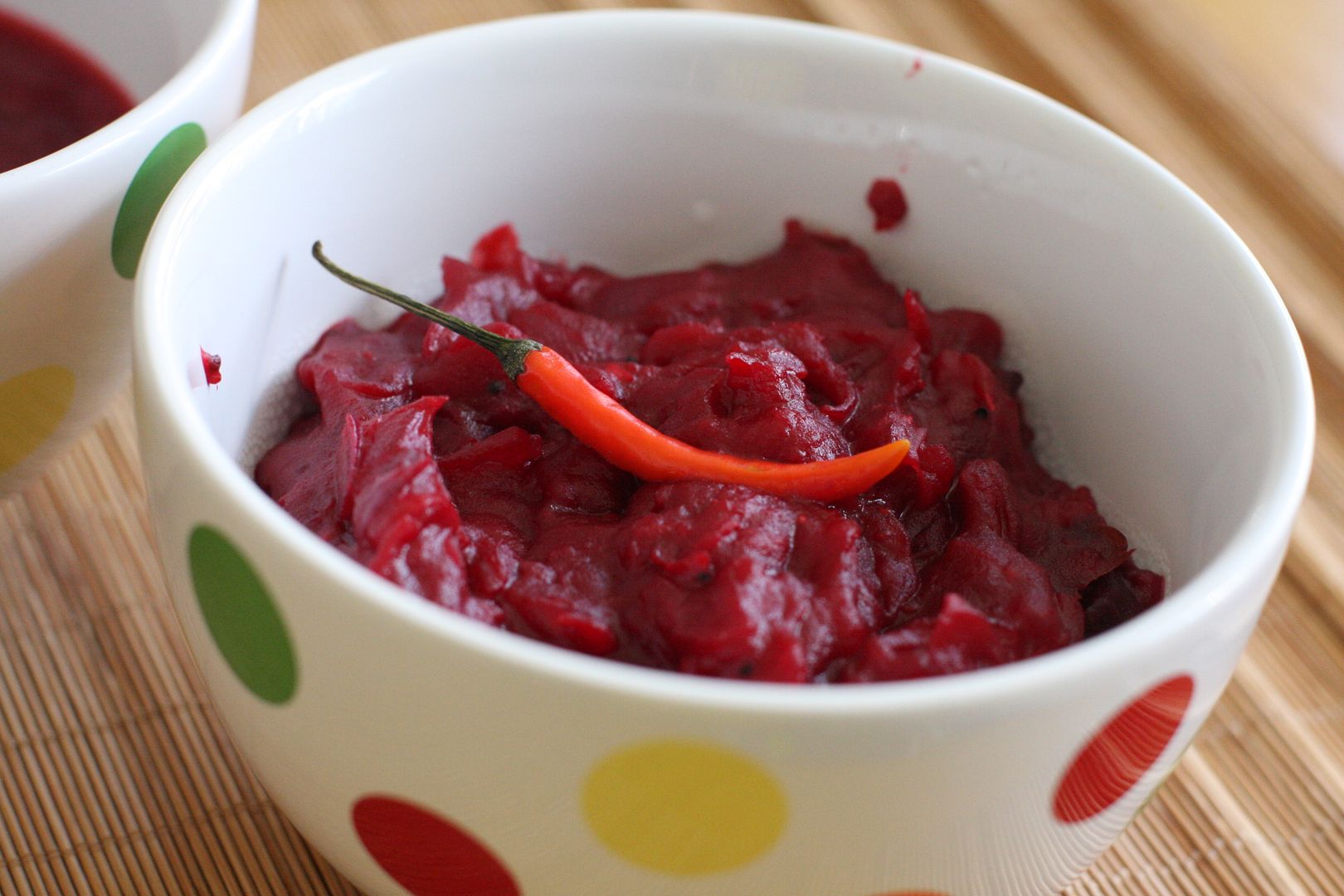 Spicy Relish
While I made spicy cranberry relish DD made the sweet cranberry relish. The spicy relish goes well with rice whereas the sweet relish is great on crackers. I have also tried making
cranberry thokku
like we do with tamarind for rice. That is a good recipe too. If you have fresh cranberries give these a try.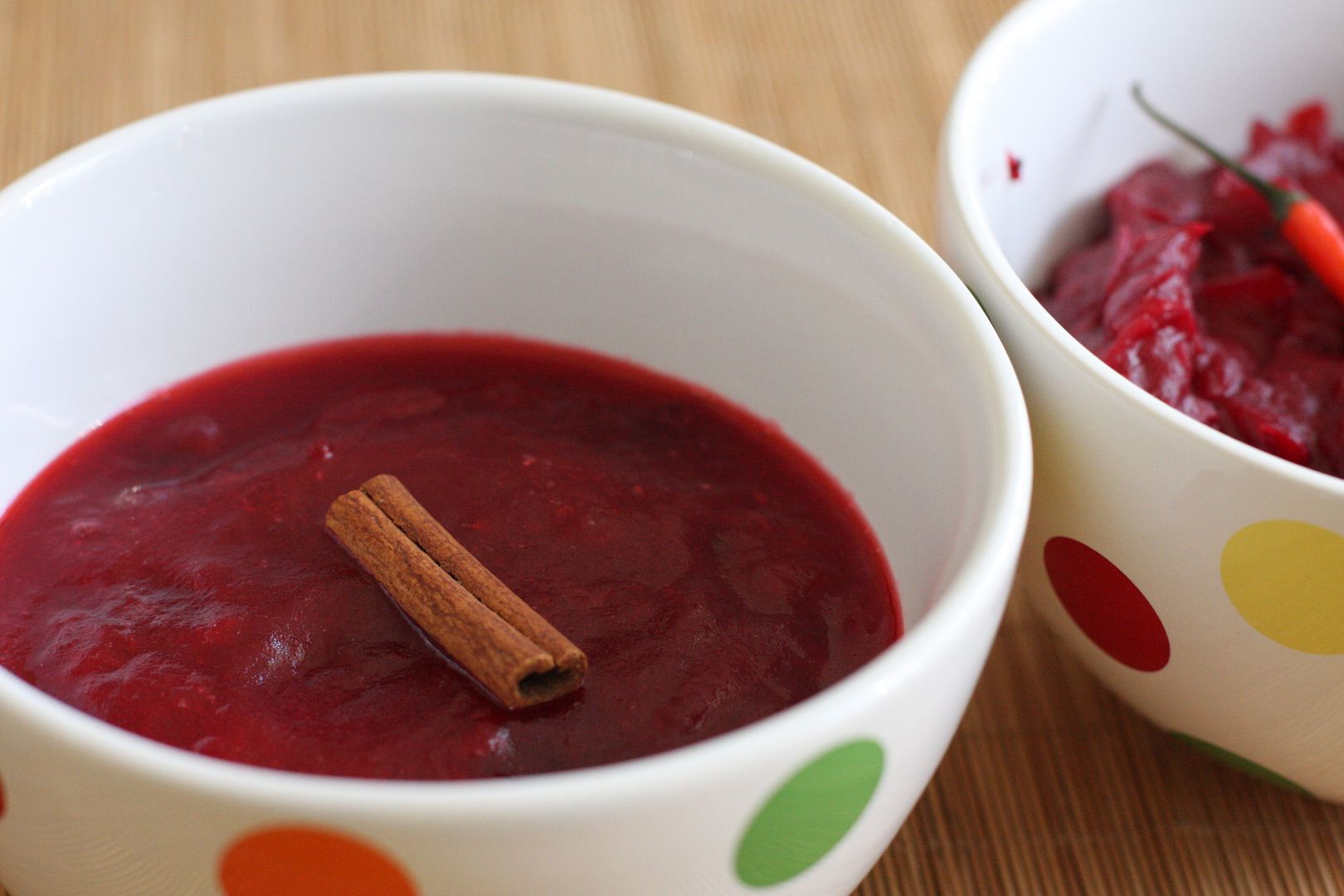 Sweet Relish
Cranberry Relish - Spicy Ingredients

1 cup of fresh cranberries
1/4 cup of chopped onion or shallots
6 green chilies
1/2 tbsp jaggery or any sugar
1 tsp of red chili powder
seasonings: mustard seeds and curry leaves
1 tsp of oil
salt to taste

Method

In a sauce pan heat the oil and add the mustard seeds and curry leaves.
Add in the green chilies and onions and saute till the onions are slightly brown.
Add in the cranberries with the heat set to below medium high.
Add in the chili powder and salt and cook smashing the cranberries with the back of the spoon.
When all the cranberries are softened (take about 10 minutes) add the jaggery and turn off the heat in another 5 minutes.

Cranberry Relish - Sweet

1 Cup fresh cranberries
1/4 cup sugar
1 tbsp orange juice
1 inch piece of cinnamon stick
a pinch of nutmeg

Method

In a saucepan add the cranberries, sugar,cinnamon stick and 1 cup of water and let it come to a boil
The cranberries should start popping, add in the orange juice and cook for 8-10 minutes till the water has evaporated and all the cranberries have popped and the mixture is smooth.