During spring and early summer these snow peas are everywhere. I bought these in our Amish market. They taste great when lightly sauteed in some olive oil, salt and pepper. They are also good in this
shrimp stir fry
or fried rice.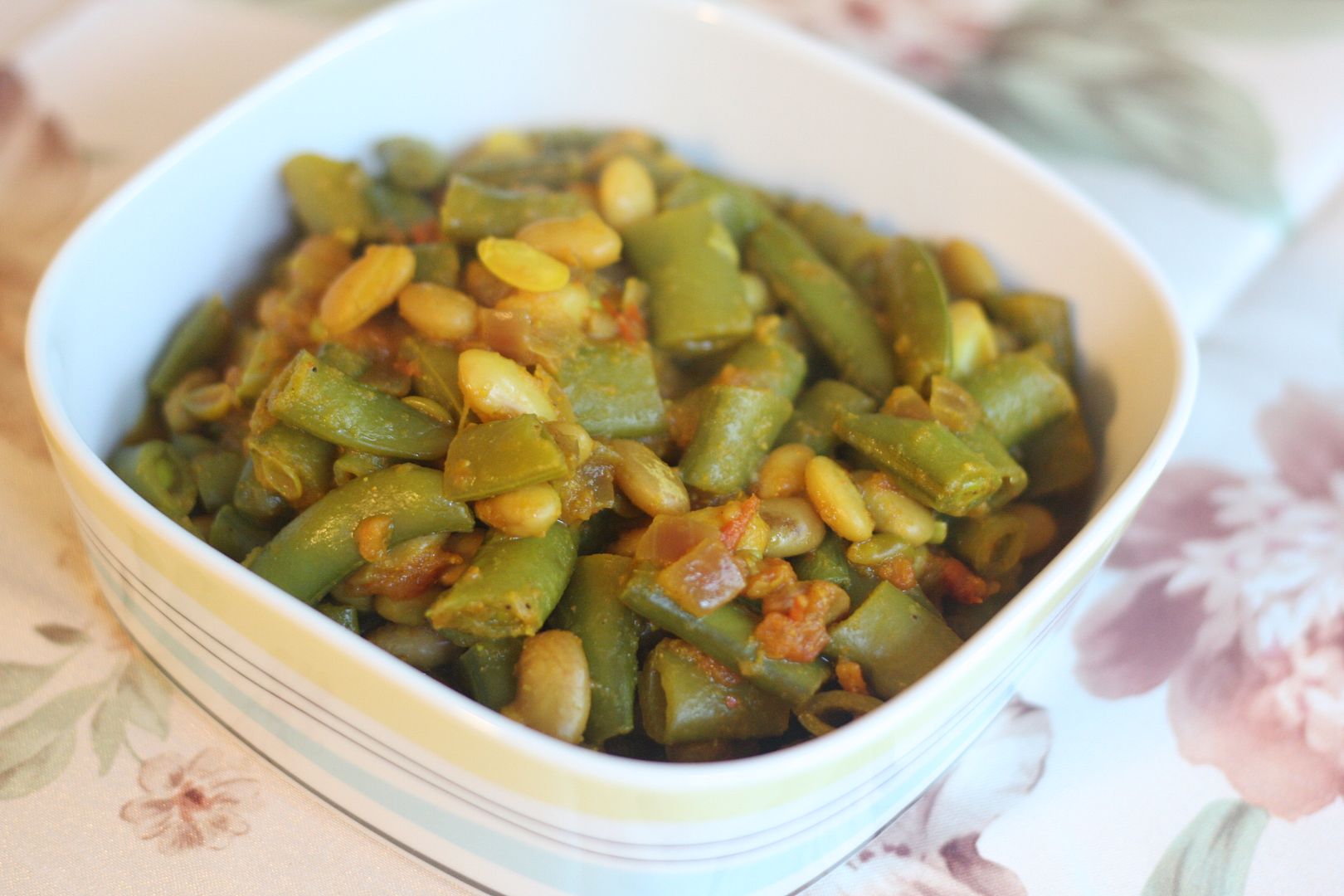 I had a big bag and wanted a side for either rice or chapthis. This is a quick and easy curry for a weeknight meal. I had some soaked pinto beans which went into the snow peas. Substitute pinto with green Peas or any other beans.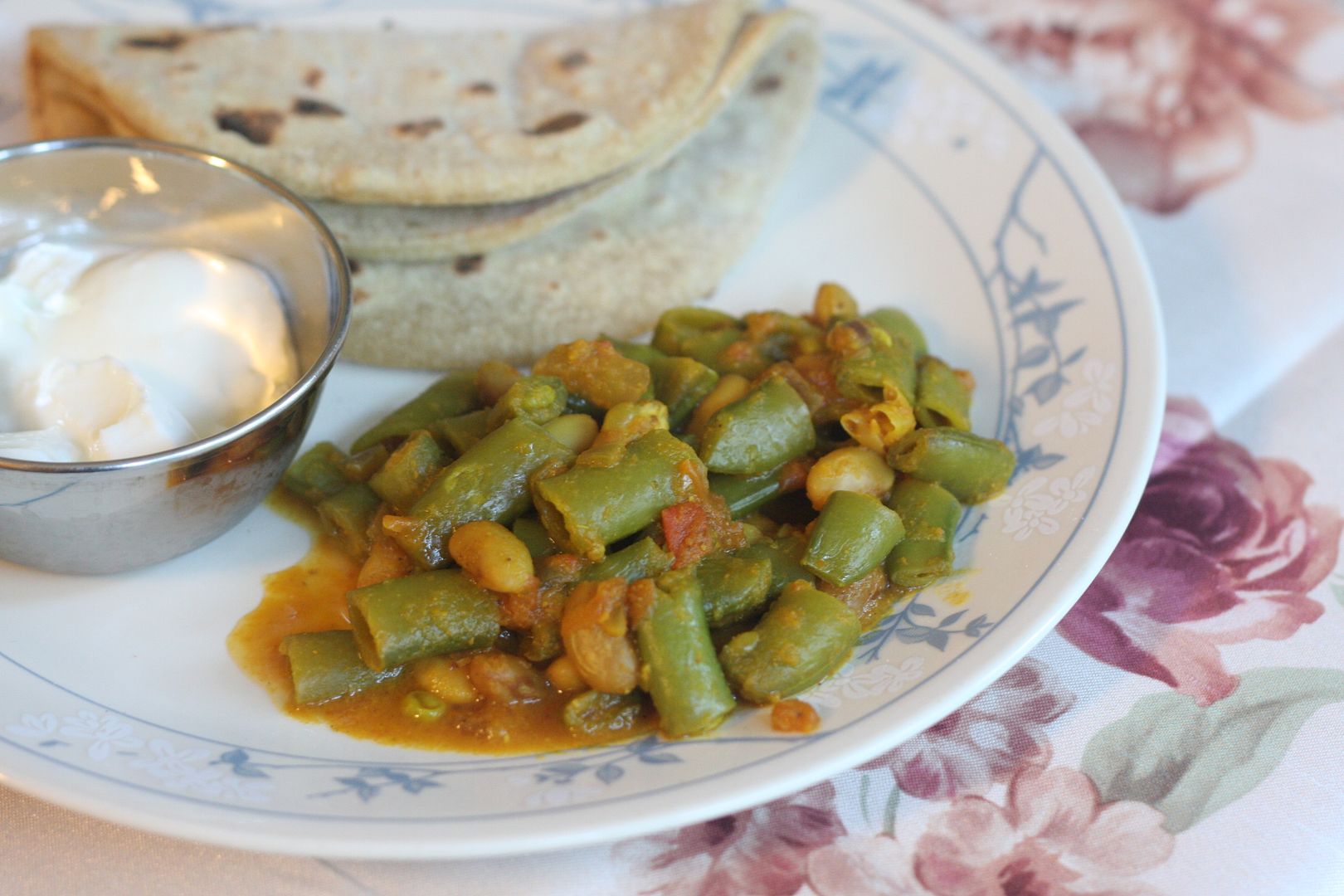 Snow Peas and Pinto Beans Curry
Ingredients
1. 2 Cups of snow peas chopped into 1 inch piece or just leave whole
2. 1 cup of cooked pinto beans
3. 1/2 cup of chopped onions
4. 1 tomato finely chopped
5. 1 tbsp masala powder (any kind)
6. 2 tsp of chili powder
7. 1 tsp of turmeric powder
8. 3-4 tbsp of ground masala paste
9. seasonings: cumin and mustard seeds
10. salt to taste + 2 tsp of oil

Masala Paste
1. 1/4 onion chopped
2. 2 cloves garlic
3. 1/2 inch piece of ginger
saute and blend to a paste

Method
1. In a pan heat the oil and add the cumin and mustard seeds. When the mustard seeds start to splutter add the onions and saute till they are translucent.
2. Add in the beans and saute for a couple of minutes.
3. Add all the powders and give a good mix. Add in the tomatoes and let the whole thing cook in medium flame till the tomatoes are mashed a bit.
4. Now add the blended masala, cooked pinto beans and about 1 1/2 cups of water.
5. Let come to a boil, add salt and turn off the heat about 10-12 minutes.

Serve with chapathis but tastes best over rice.

Note
1. Do not overcook the beans, the peas should maintain their crunch.