Yesterday around this time I was sitting in the office wondering if I should take the day off. I am glad I did. Celebrating Deepavali here is mostly about making/buying sweets and savories and enjoying them albeit lacking the festive atmosphere associated with it. My friend and me had planned a while ago that we would take the day off and cook together. That will be our way of celebrating Deepavali we thought. As usual due to planning hiccups we could not pull it off.
I called to wish and also to ask my mom for ideas before starting to cook. Mom had just returned from my grandma's house in the village. As celebrations become all but a distant memory it is this not being able to visit grandma's house during the festival that hurts the most.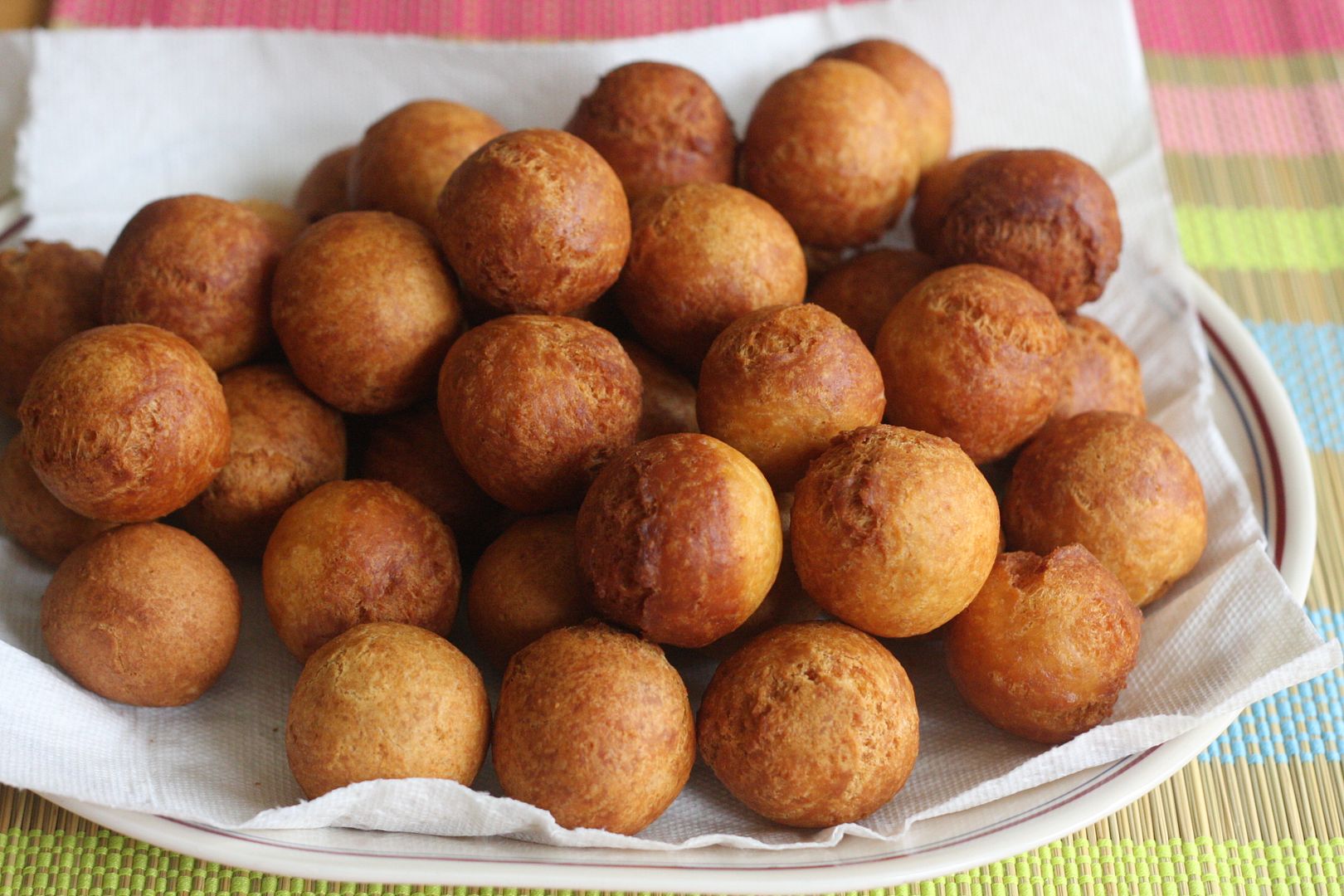 Guess! What this is?
I started off with the sweets and with the ladies from
The View
to give me company I quickly immersed in cooking. I set about making some paassi paruppu urundai (sweetened moong dal balls) and these maida biscuit or diamond cuts as they are called. Theoretically these diamond cuts sound very easy but I was without my trusted assistant and the process for a single person was a bit cumbersome. Don't assume I have some fancy assistant assisting me in the kitchen. It is none other than DD.
Wishing you a Very Happy Deepavali!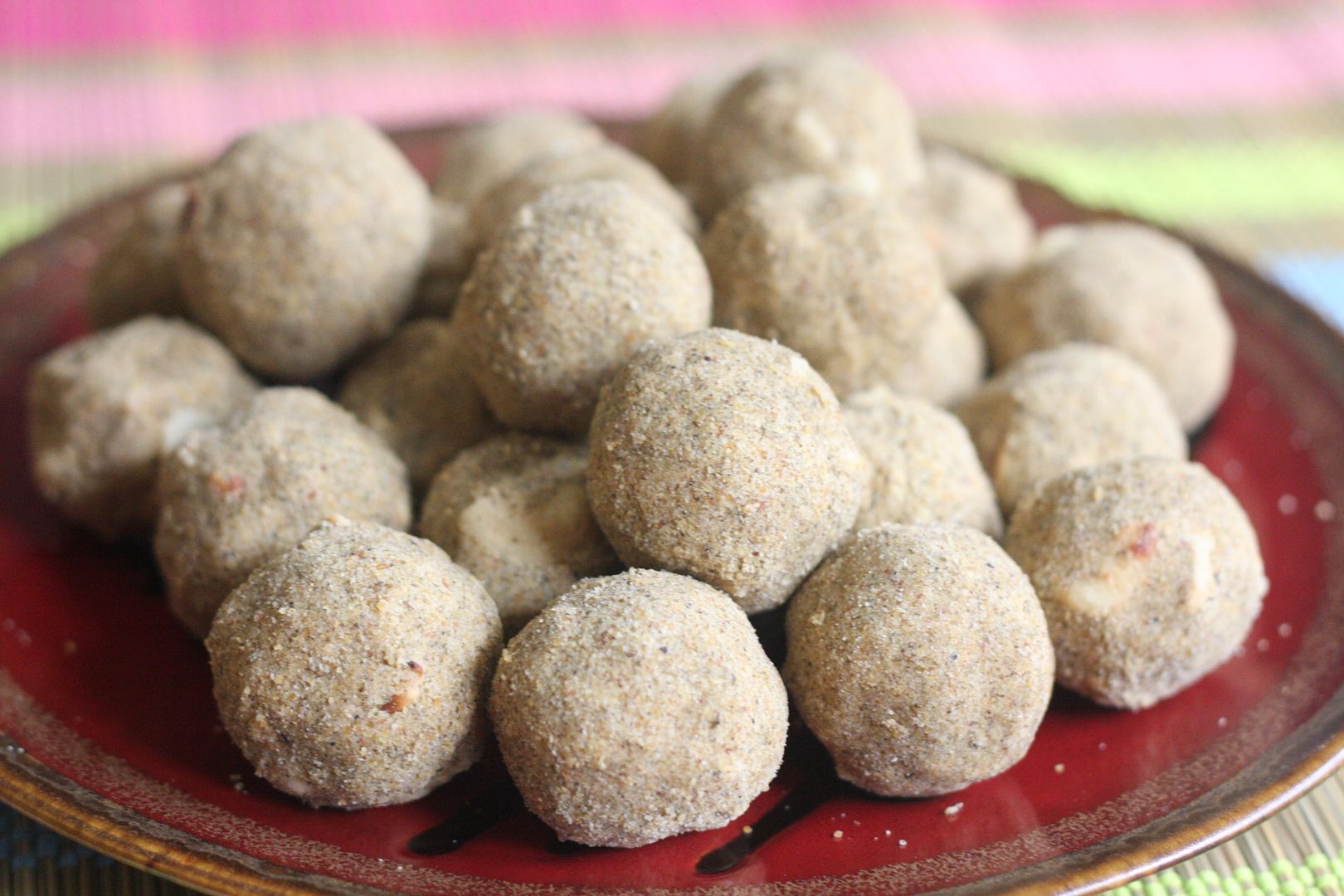 Paasi Paruppu/Pacha Payar Urundai is in fact the easiest to make. The recipe is
here
.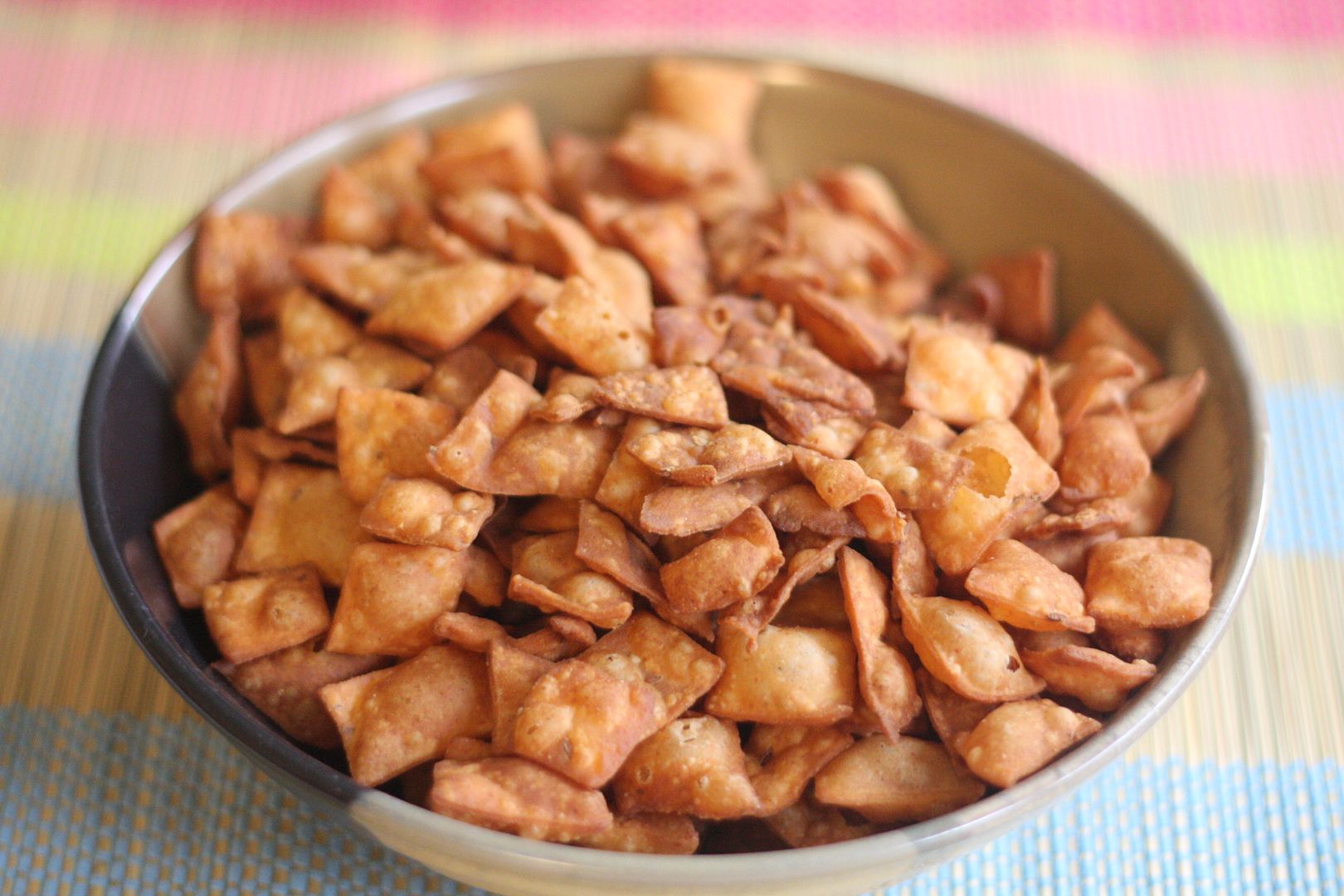 Diamond Cuts - Maida biscuit
Ingredients
1. 2 cups of chapati flour
2. 1 cup of all purpose flour
3. 1/2 tbsp cumin seeds
4. 2 tsp ajwain seeds (omam)
5. 2 tbsp of chili powder (or as per taste)
6. 1 1/2 tsp of salt
7. 2 tbsp of butter at room temperature
8. water for kneading
9. Oil for deep frying

Method
1. Mix all the dry ingredients together and then using the finger tips break the butter into the mixture.
2. Knead to a stiff dough sprinkling water a little at a time. Keep covered with a damp towel.
3. Take a small lemon sized ball and roll it out like you would a chapati but as thin as possible (see Note) Use dry flour for dusting.
4. Cut lengthwise into 1/2 inch strips and cut across diagonally again 1/2 inch apart. Separate the cut pieces.
5. Drop them gently into hot oil and cook till they are nice and golden brown.
6. Drain them on paper towels. Store in an airtight container after they are cooled.

Note:
1. The dough has to be rolled as thin as possible else the diamond cut will not be crispy.
2. Be careful when dropping the dough into the oil. Do not try to drop them scattered, oil splashes. Drop them in one place and as they cook they separate and spread.