We make idli batter pretty much every week. I usually soak the urad dal and rice overnight and grind the batter in the morning. My mom on the other hands soaks the urad dal in the morning.
The best results are when the dal is soaked for about 20-30 minutes. The quantity of batter from the 2 different soaking methods is substantial. The shorter soaking time yields a lot more than the overnight soaking.
Last week the we had a lot more urad dal batter for the amount of rice soaked. Mom suggested that we could make some fritters with the excess. Who says no to deep fried goodness? Slightly different than the
Medhu Vadai
and a lot more easier and a forgiving recipe.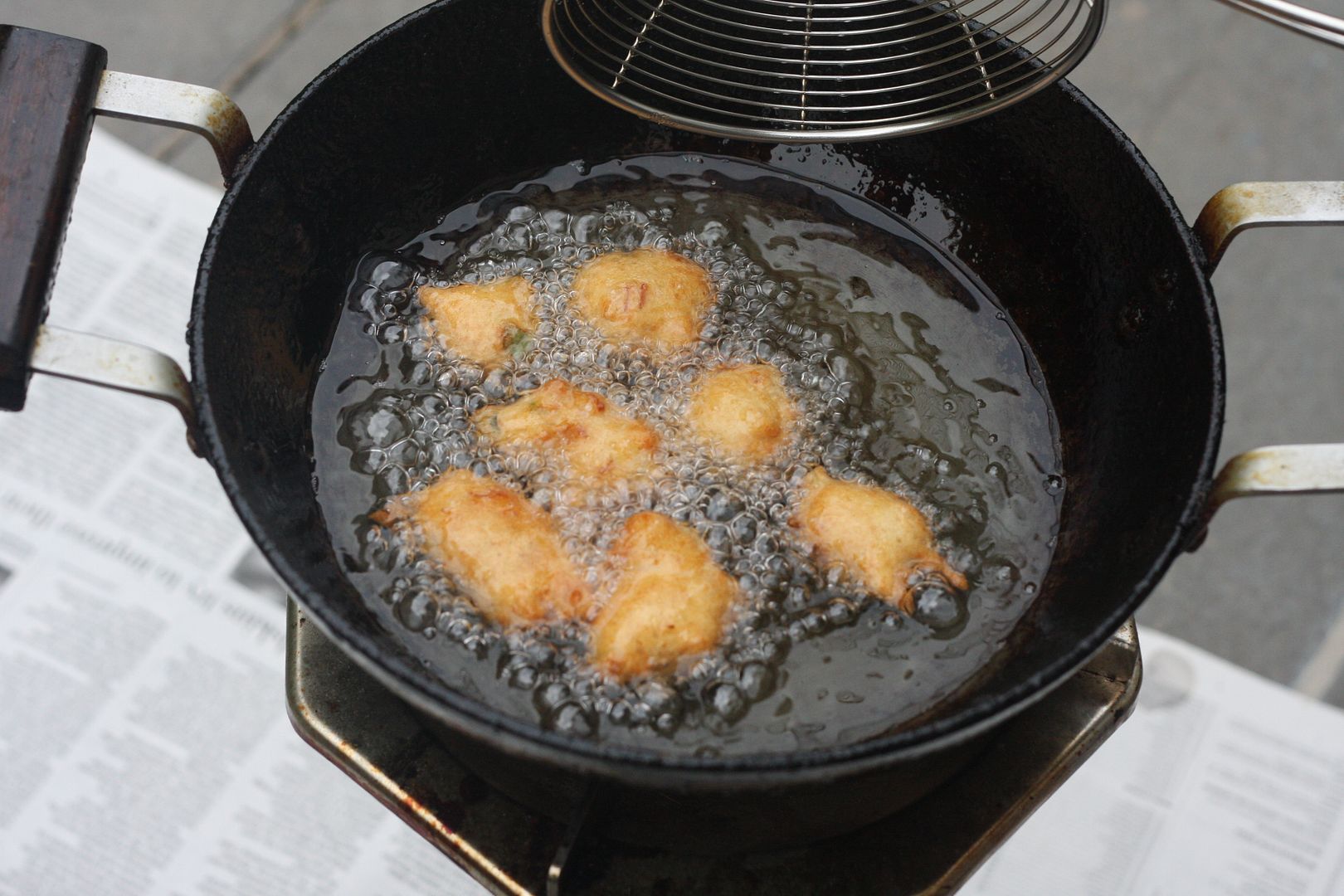 The medhu vadai requires the batter to be thick with a minimum amount of water. No such struggles with this one. The batter stayed in the fridge for a couple of days before we got around to using it.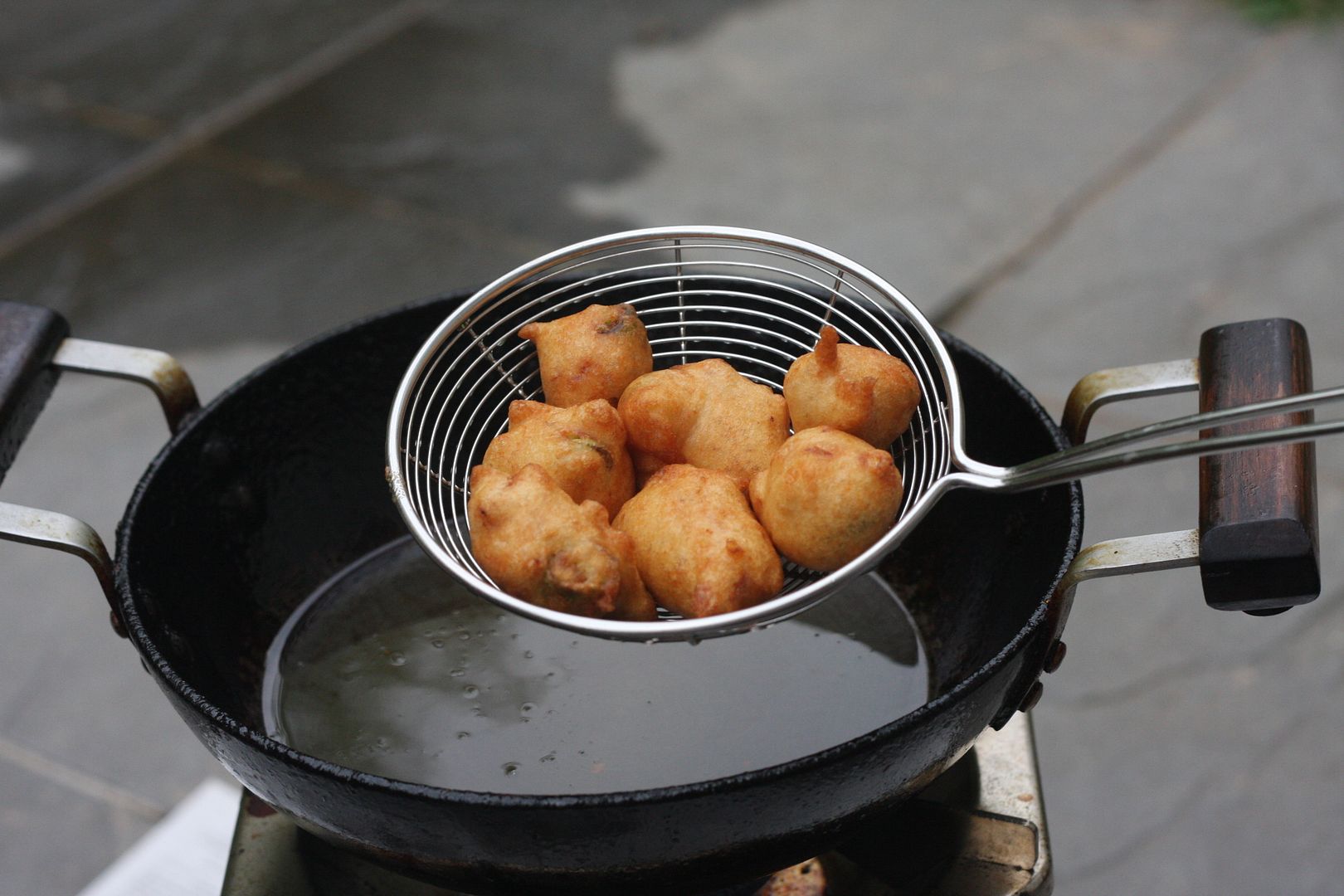 No more waiting for excess urad dal batter, I will be soaking some dal just for making this.
Quick lentil fritters
Ingredients
1. 3/4 cup of urad dal soaked for about 20 minutes
2. 1 cup of chick pea flour
3. 1 1/2 cups of rice flour
4. 1 cup of chopped onions fine
5. 10 green chilies chopped fine
6. 1 tbsp grated fresh ginger
7. salt to taste
8. Oil for deep frying

Method
1. Grind the soaked urad dal to a smooth batter.
2. Sift chick pea and rice flours and add it to the urad dal batter. Do not add any more water than that is in the urad batter. The batter should be thick enough to be able to take some batter in the hand and drop in the oil.
3. Add the chopped onions, green chilies and ginger to the batter
4. In a deep frying pan heat the oil.
5. Picking a small quantity of the batter add it to the oil using your fingers.
6. Let them brown evenly on all sides. Slightly crisp on the outside and soft on the inside. Serve with chutney of choice or just by itself.

Note:
1. Variation include adding grated carrots or chopped methi leaves, coriander leaves or curry leaves.