A couple of weeks ago DD's piano teacher called to say that the blueberries in a farm nearby were ripe for picking. We rushed before they closed only to find that the blue berry picking was done by the afternoon and there were a few tart cherries and strawberries left for picking.
The bright jewel like cherries were hard to resist though the taste is not anything special or rather not something I'd appreciate, tart and slightly bitter. The strawberries turned to
light ice cream
while the cherries needed creative thinking.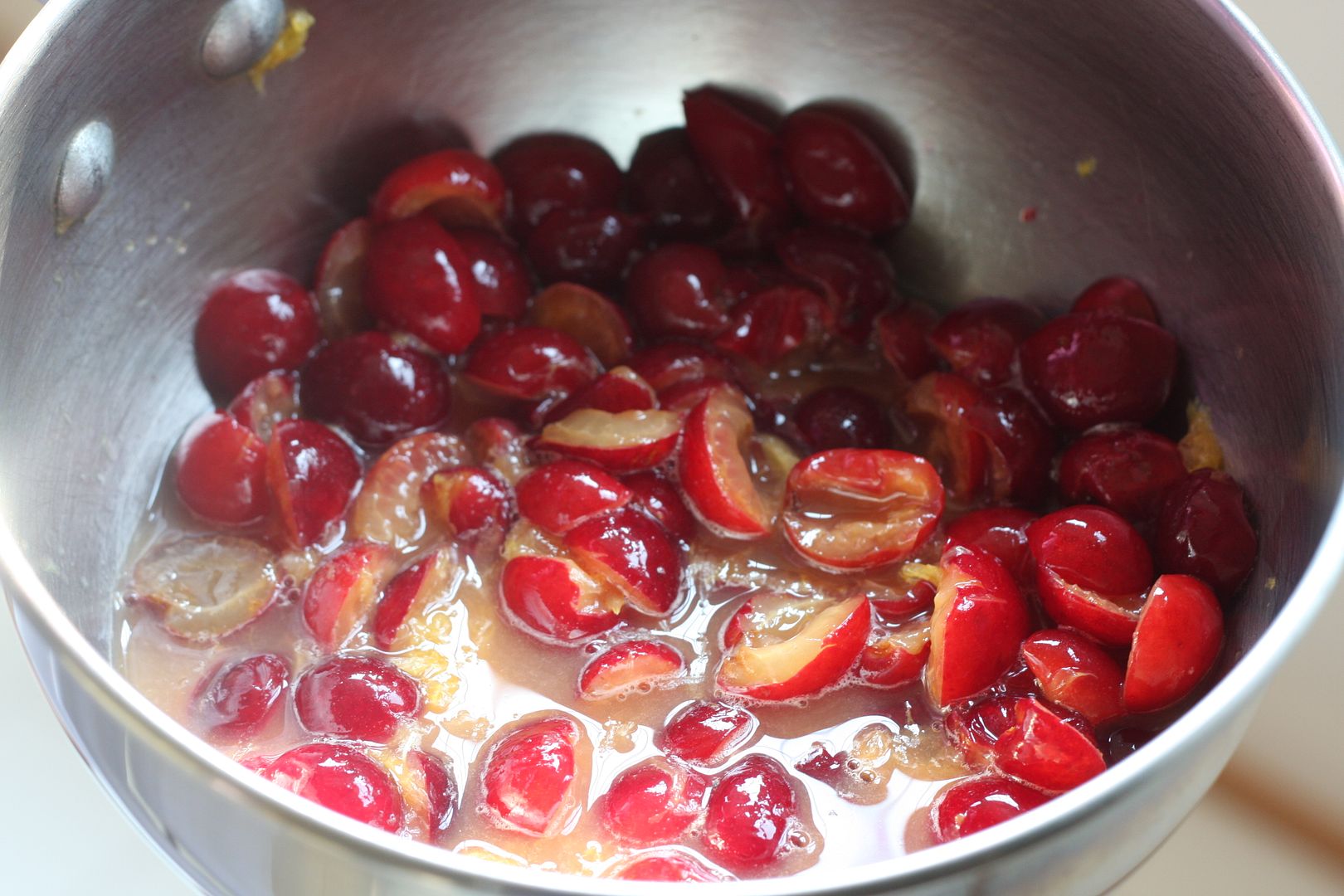 Over the weekend I decided to make some
corn muffins
which is always a crowd pleaser and very quick especially on a late weekend morning. Needed something different than the usual butter or cream cheese that is slathered on the muffins and decided to make a sauce with tart cherries hoping it would pair well with savory muffins. Though apprehensive to start with the sauce turned out to be a good accompaniment with the muffins.
I am eager to know what you would have cooked up if you had a few cups of tart cherries on hand?
Tart Cherry Sauce
Ingredients
1. 1 1/2 of pitted tart cherries
2. 1-2 tbsp sugar (adjust to taste)
3. juice from 1 orange about 1/4 cup

Method
1. In a sauce pan combine sugar, orange juice and the cherries
2. On low heat let it come to a boil. Cover with a lid and cook for 6-8 minutes
3. Cool and if required use an immersion blended to break it if a back of a spoon does not work

Serve over any spicy bread