OK! I collect seeds particularly vegetable seeds like some people collect precious stones/jewelery. Never say no when an offer of a seed is made. End result I have hundreds of seeds and no idea what are they are. Sadly my enthusiasm for collecting does not extend to organizing them under neat labels. This year when we were preparing the garden bed I dumped most of the seeds and mixed them into the soil along with the compost. End result some seeds which still maintained their potency, germinated and now I have mystery vegetables popping up.
Thank you
BangloreBaker and aqua
you sent me on the right path regarding the
mystery squash/gourd from the last post
. They are indeed Delicata Squash and I will be doubly sure when I cut them open and taste them. The seeds I guess came from my dear friend over at
Out of the Garden
a couple of summers ago. I can't imagine where else they could have come from anyway.
Mystery bean
These beans pictured above, they again fall into the mystery vegetable category. I assumed them to be
green bean
but only broader. The tender ones cooked up pretty quickly and tasted like green beans sure.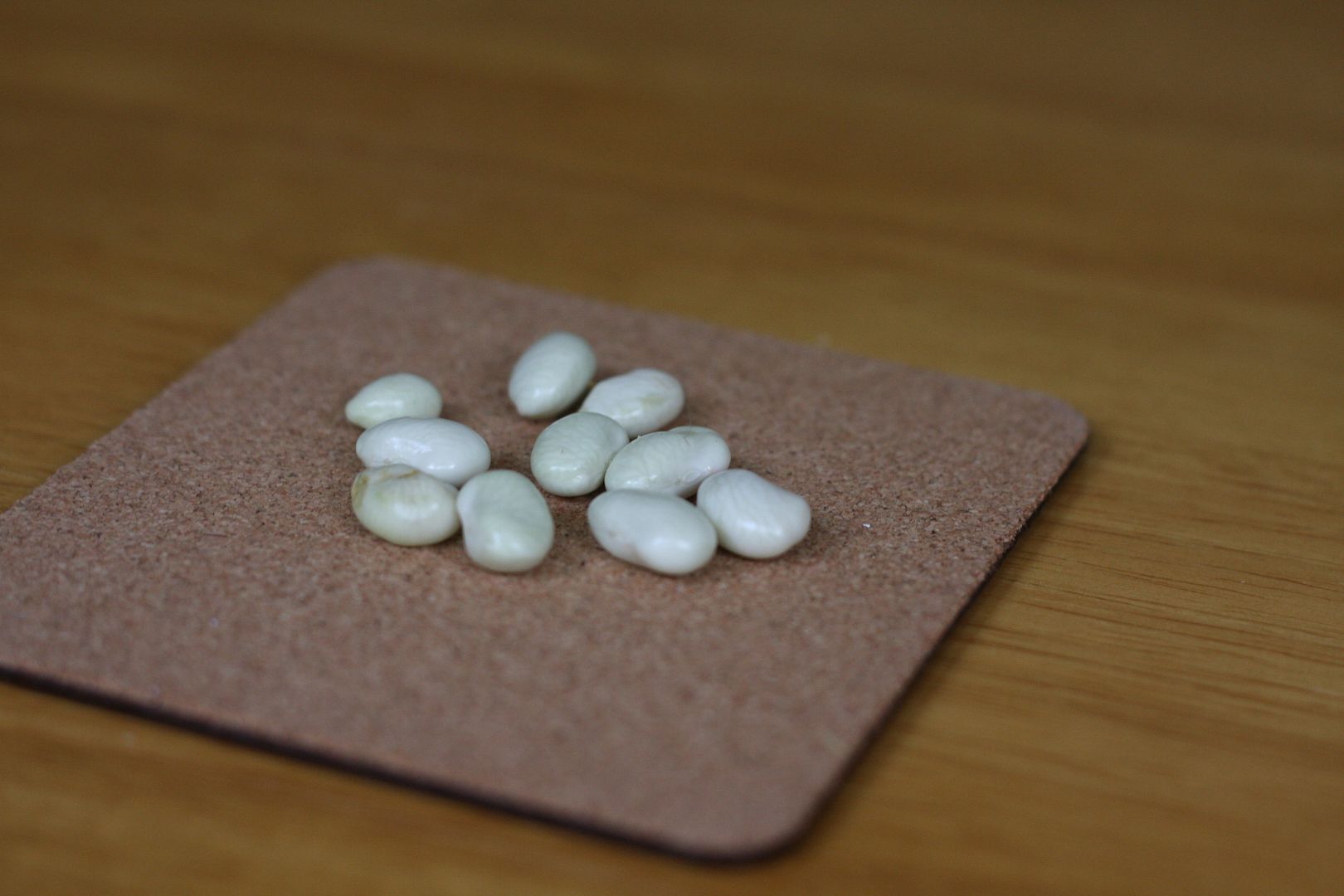 Mature beans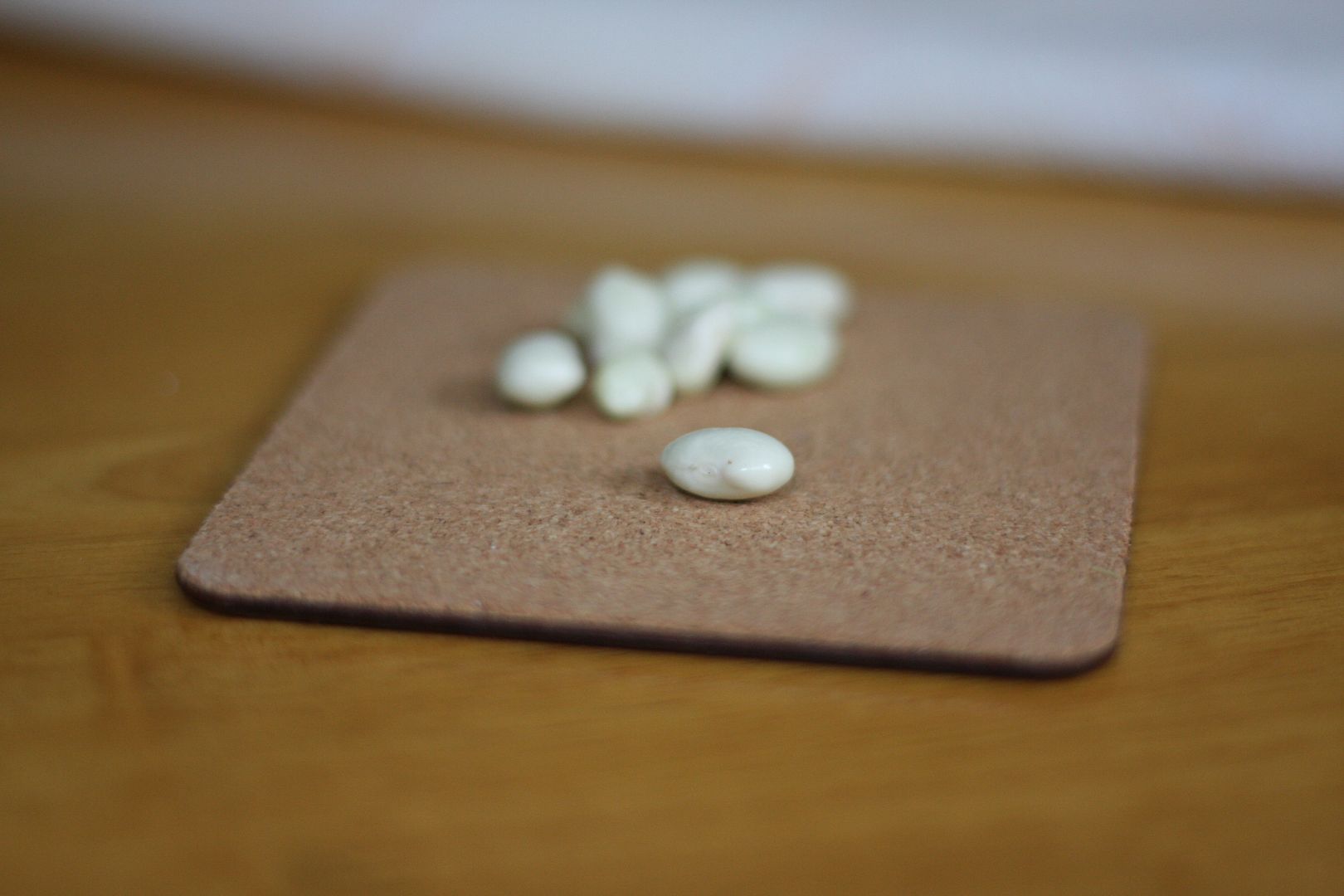 Mystery bean
But after a couple of pickings I began to suspect that they were probably grown not for the pod but the seed. So left a few to grow to full size and sure enough they are beans of some kind but have no idea what kind!
Korean squash
Now to the Korean squash. We have a few international markets and Asian markets near where we live. Good thing about these markets are the availability of a variety of vegetables from all over. It is interesting shopping here compared to the predictability of supermarkets. Most vegetables are a novelty but if they have familiar sounds names like squash for example I buy them. That was the genesis of how I came in possession of the Korean squash. Saw this
recipe with bottle gourd and channa dal over at Sharmila's Kichu Khon
. Looked like the Korean squash would lend itself nicely to the recipe. The insides resemble bottle gourd don't you think?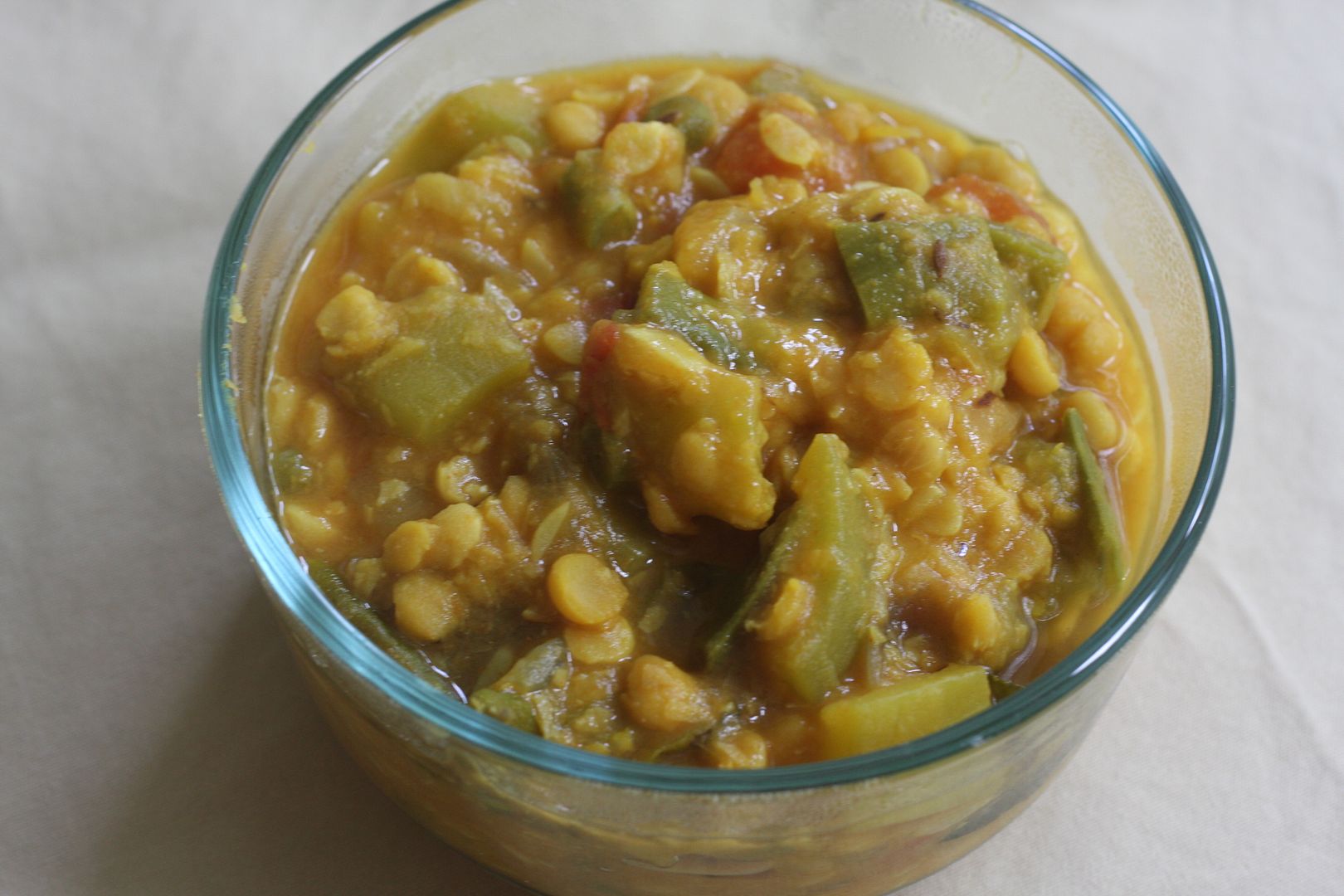 I followed Sharmila's recipe mostly but added some ginger, green chilies and sambhar powder. Besides bottle gourd, ridge gourd and snake gourd will work well with the recipe too methinks.
Korean squash with Chana dal
Ingredients
1. 1 1/2 cups of chana dal soaked for an hour and cooked till soft (should not be mushy)
2. 2 Cups of chopped Korean squash
3. 1/2 onion chopped
4. 2 small tomatoes chopped (1/2 cup)
5. 4 green chilies slit
6. 1/2 inch piece of ginger grated
7. 3 garlic cloves chopped
8. 1 tbsp sambhar powder
9. 2 tsp of turmeric powder
10. seasonings: curry leaves, cumin and asfoetida
11. salt to taste + 1 tsp oil

Method
1. Pressure cook the chana dal with a pinch of turmeric and a drop of sesame oil till soft and set aside
2. In a pan heat oil add the seasonings and when they start to turn color add the onions and green chilies and saute till they are translucent, add the garlic and ginger and saute for a minute or two
3. Add the squash and saute for 3 - 5 minutes, add the sambhar powder and give a good mix
4. Add the tomatoes saute for a minute, close the lid and let it cook till the tomatoes are soft and the squash is cooked
5. Add in the cooked chana dal, salt and 1/4 cup of water and let it cook for 3-4 minutes.

Goes with rice or chapatis.