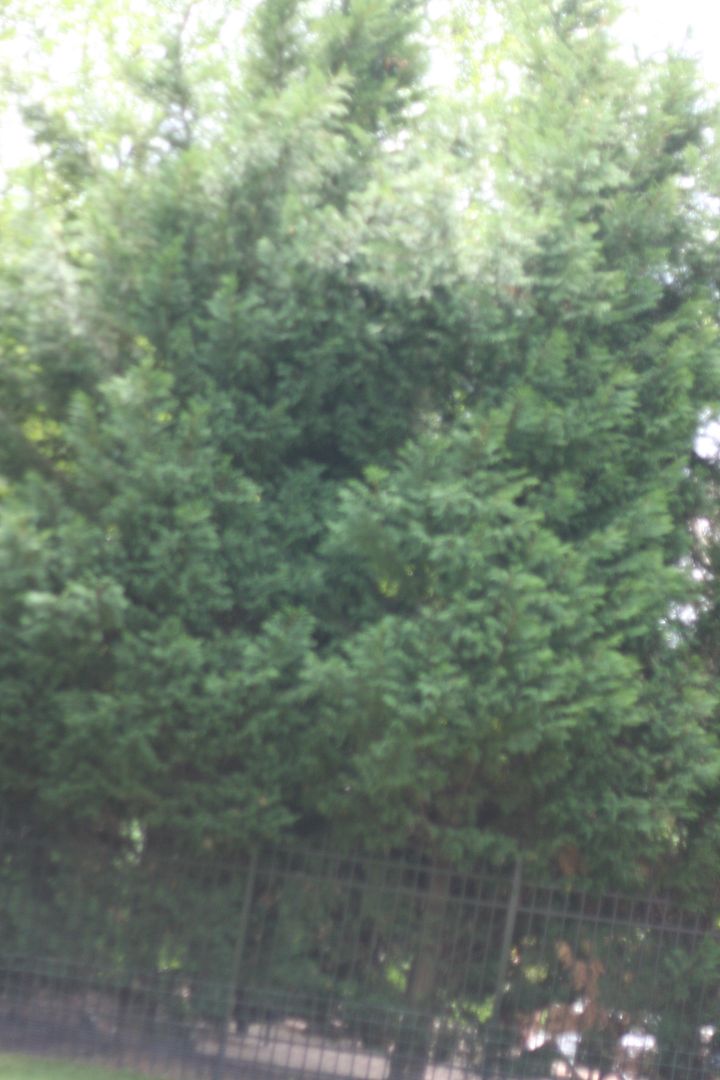 Here is the deal. I have a garden patch in a corner of my backyard. My neighbor's huge cedar pines cast their shadow on the patch and the number of hours the patch gets sunlight is reduced to just 3-4 hours in a day making it possible to grow only leafy greens or those plants that do like shade. The same cedar pines which provide shade for our
impromptu picnics
in the backyard and block those cold winds during the winter are a nuisance during the summer.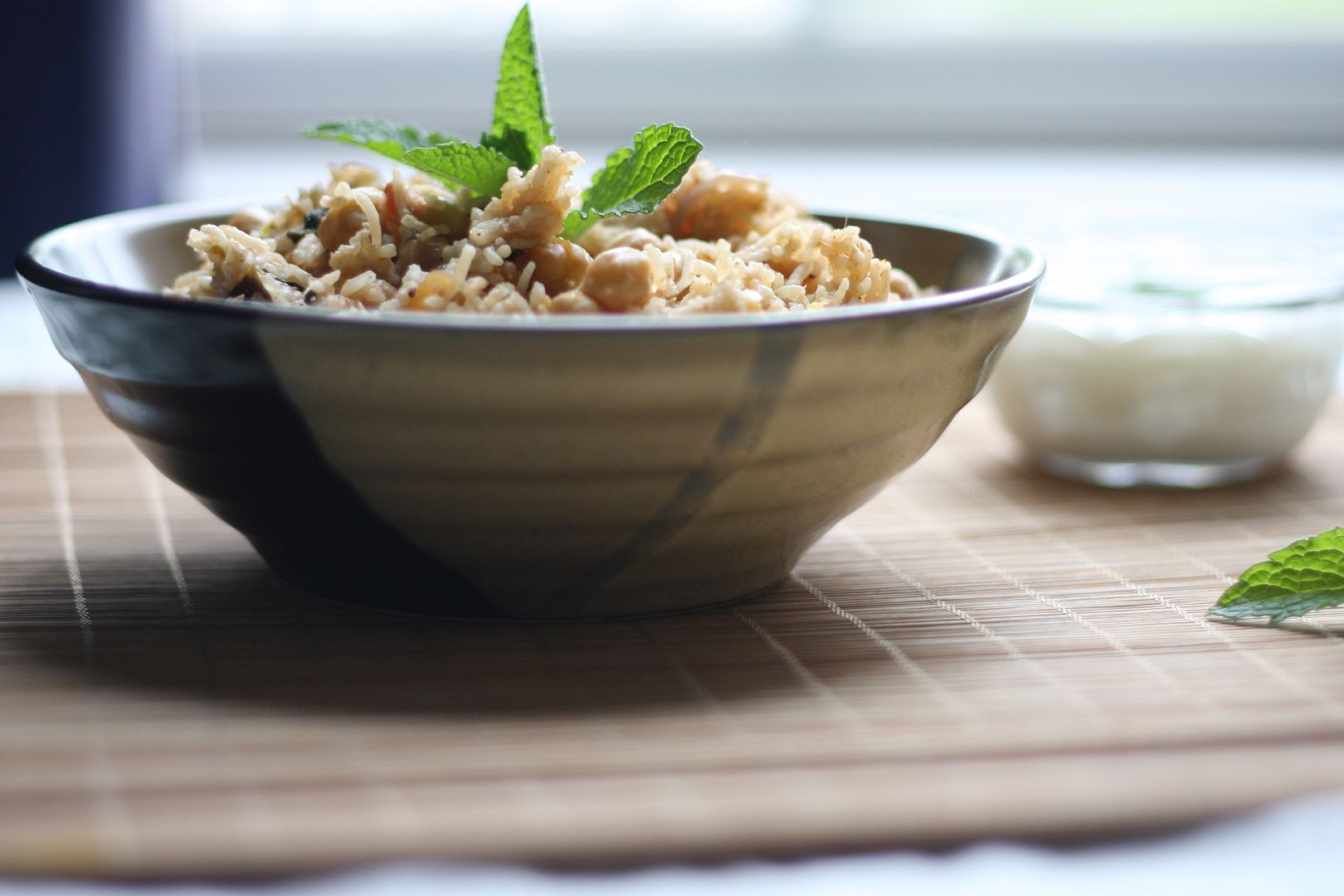 It is a garden patch which in pure dollar terms may not be much but the hard work that went into making the patch grow is worth substantially more and the vegetables that come of it, well can't really put a price on it. What if the trees are blocking some expensive solar panels? Reminded me of this court case in California that was in the news a few years ago.
Trees Block Solar Panels, and a Feud Ends in Court
.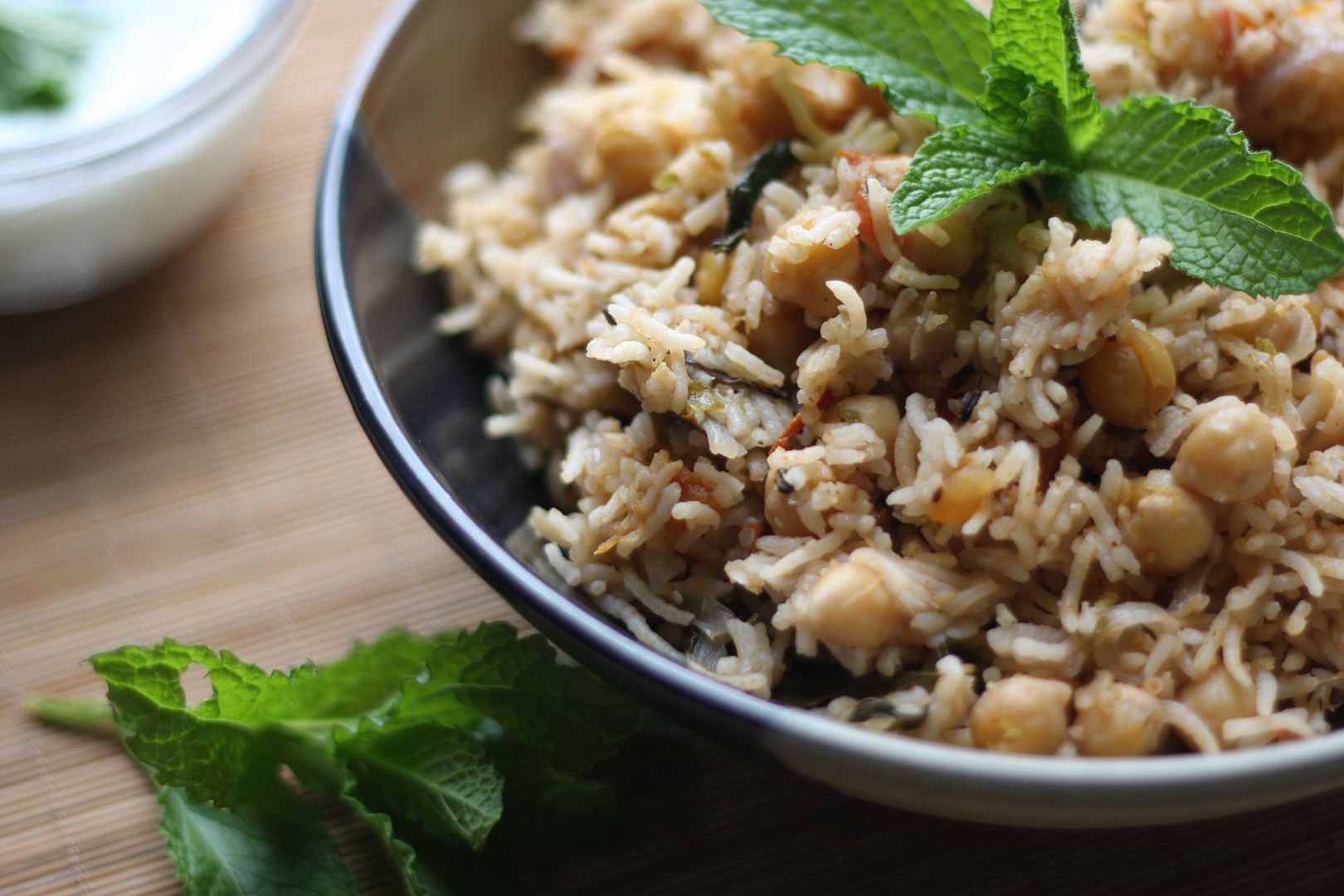 No guys no, I am not going to drop everything and sue my neighbors. But this news I had read did come to my mind almost instantly. Who said going green was easy? As many more people start putting in solar panels and backyard gardens, as the sun rays become dearer, more people are going to find anything that blocks those rays as a nuisance or worse a sort of economic hardship. All sun exposure and no trees, that is not a pleasant situation either is it?
While you ponder those serious matters here is a recipe for a quick meal. You all know one pot meals are handy and tasty at the same time. If you like chickpeas and tired of the ubiquitous
channa masala
which also happens to be my foolproof fallback recipe this one is for you.
The rice can be cooked in a pressure cooker, electric rice cooker or stove top. The steps include where the contents should be transferred to an electric cooker.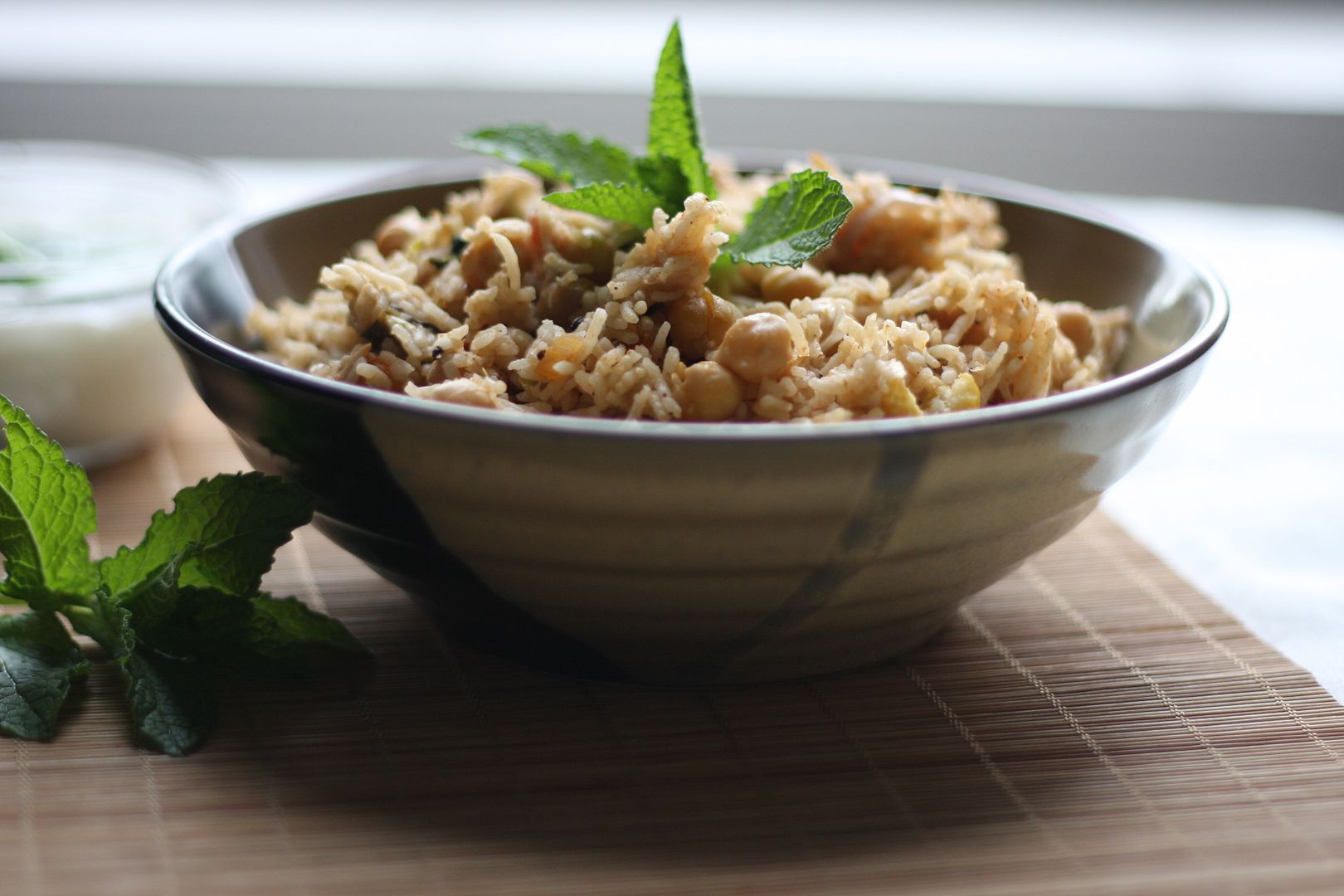 Ingredients
1. 1 1/2 cups of Chickpeas soaked overnight
2. 1 1/2 cups of basmati rice
3. 1 cup of sliced onions
4. 1 cup of finely chopped tomatoes (2-3 tomatoes)
5. 2 inch piece of ginger + 5 garlic cloves + 5 green chilies minced fine or run through a food processor
6. 2 handfuls of mint leaves chopped
7. 2 tbsp chopped coriander leaves
8. 1/2 tbsp of red chili powder (adjust to taste)
9. to powder - 3 cloves, 1/2 inch piece of cinnamon stick + a small piece of star anise (optional, substitute with garam masala or leave it out)
10. seasonings: curry leaves, 1 bay leaf and a pinch of fennel seeds
11. salt to taste
12. 1 tsp oil + 1 tsp ghee

Method
1. Pressure cook the chick peas for one whistle and set aside (should be only 3/4 th cooked). Wash and soak for the rice for 1/2 hour
2. Heat a pressure pan (or a pan in which you can cook the rice to finish) and add oil when hot add the seasonings.
3. Add the onions and saute till they are translucent, add the minced garlic,ginger,green chillies and saute for a few more minutes, take care not to burn them
4. Add the powdered spice mix if doing so, add the chopped mint and coriander leaves and saute till they wilt
5. Add the chopped tomatoes and let them get soft
6. Add the rice and chickpeas and mix it in [I usually have the sauteing done 2-3 hours earlier to this stage and cook the rice when we are ready to eat]
7.Add enough water 2 1/2 cups of water and let it come to a boil. Check for salt and heat and add salt and chili powder as required.
Transfer to an electric rice cooker with the required water at this stage and cook the rice there.
8. Let the rice cook till 3/4th of the water is absorbed
9. Close the lid of the pressure cooker, put the weight and let cook in low medium heat for 6-8 minutes. Turn off the heat, don't wait for the whistle, let it sit for 10-15 minutes before opening and mixing everything together.

Serve with raita of choice.