The nation's capital or at least the newspapers here are full of the state dinner hosted in honor of India's PM by the President. I read the starter for the dinner was a brinjal and potato salad. I am curious as hell what that could be and not creative enough to imagine how they cooked that one. I would have given anything to be a fly on the wall to take a peak at the menu cooked up by the Swiss chef, especially the transformation of potato and brinjal into an elegant salad.
Pictures by
DD
.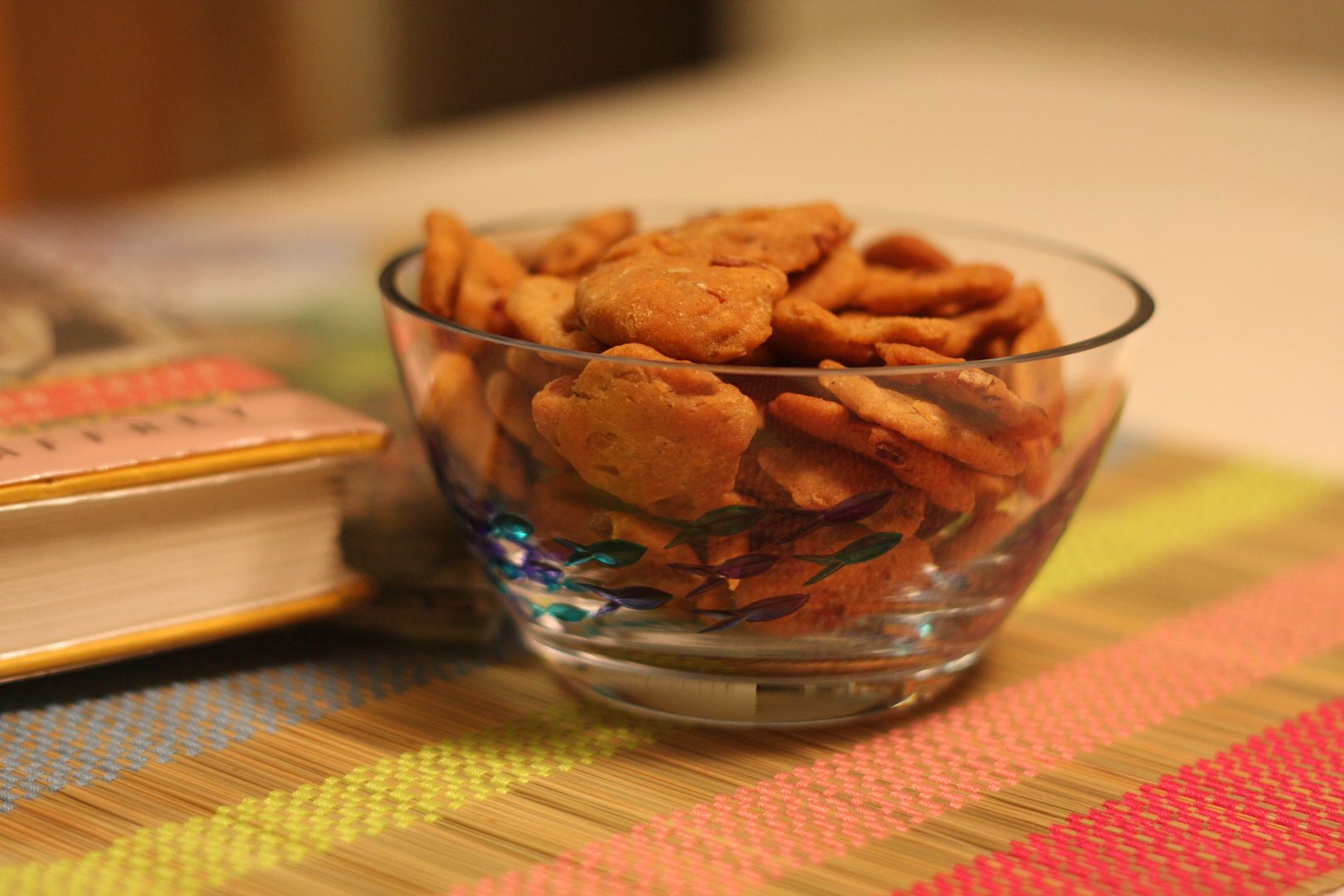 Hope all of you who are residents in the USA had a good Thanksgiving. We are thankful for the life we have amidst all the problems that people in every part of the world are facing.
We had a thanksgiving lunch surrounded by friends and laughter and I am happy to report that there is not too much leftovers.
shaped dough ready for frying
As for the recipe if you have tasted Haldiram's mathri you know exactly what I am talking about. My friend's mom makes these delightful snacks with wheat flour similar in taste but called them pakodas. Unfortunately failed to get the recipe from her and yes that was very unlike me. I wanted to make some crunchies for friends who were visiting us and wanted to give this snack a try recreating the ingredients from the taste memory. The taste of success with
murukkus
gave courage this experiment. I am sure everyone is pretty aware of these facts,
to keep the shapes even in thickness and size to ensure even cooking
My helper for the murukkus was busy with her homework and my impatience made for some uneven cooking of the pakodas
roll out the dough like you would chapatis as thick or thin as you like it and then cut them for even shape
if you would like it crunchier use equal parts wheat flour and rice flour, I did a ratio of 3:1
On another note if you are interested in watching a Tamil movie, Unnai pol Oruvan is a good one. Great performances from Kamal Hasan, Mohan Lal and every other member of the cast. This is a remake of the Hindi movie A Wednesday.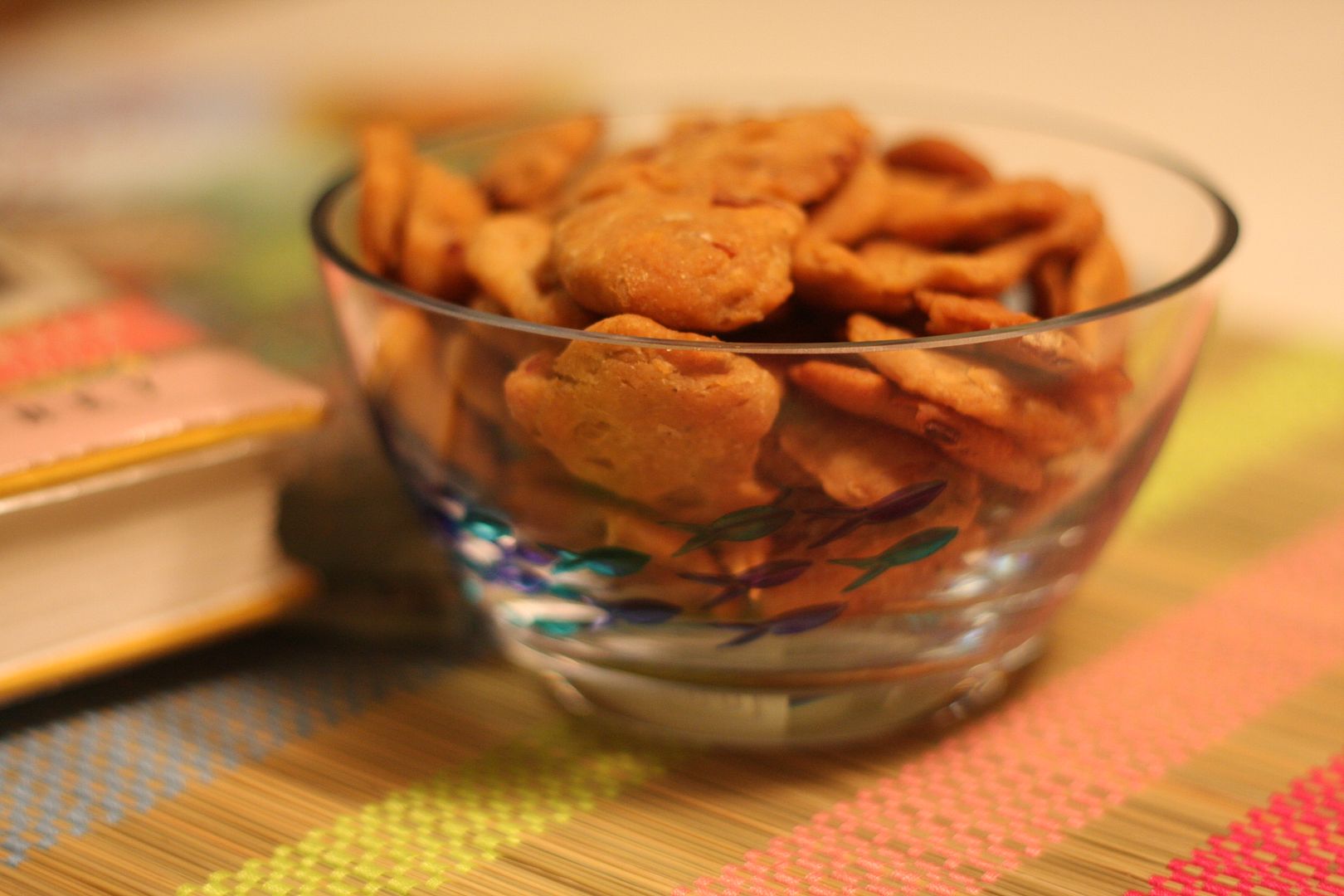 Wheat flour pakodas




Ingredients


1. 3 Cups Wheat flour (chapati flour)
2. 1 Cup Rice Flour
3. 1 tbsp grated ginger
4. 3 tsp pepper powder
5. 1 tbsp red chili powder
6. 2 tsp cumin powder
7. 4 tsp cumin seeds
8. salt as required
9. Finely cut onion
10. 4 tbsp oil for making dough
11. Oil for deep frying




Method


1. Mix ingredients from 1-8.
2. Add oil to the flour and mix it into the flour. Sprinkle water and make a pliable dough.
3. Roll out the dough just like you would chapati and cut into desired shapes (I did not do this), instead take out a bit of dough, make desired shapes and drop into the oil
4. Cook till golden brown and drain on paper towels.