Happy New Year! Wishing you a Happy and Healthy 2017!
While DD2 would like nothing better than to eat out everyday I am not a huge fan neither are the rest of the family members. I bet there are a lot of people who love and enjoy eating out. I like it too when at the end of the day food magically appeared on the table from different places on different days. The problem though eating out comes with its own set of problems. The cost to health and well being for one thing and having to tolerate bad food being another. So if you are stuck between a rock and a hard place you come up with solutions.
There are a few small things that can be done ahead of time to make the process of cooking a bit easier when one is pressed for time. Before my mom back to India after her stay here,she made a small batch of some quick masala powder which can be used for curries. Saute onions, maybe ginger & garlic and some tomatoes and throw in a table spoon of this powder and voila you have a decent meal on your table. This works well with vegetables like cauliflower, zucchini, potatoes, okra, eggs and chicken. Chicken recipe coming up soon.
This recipe is simple as they come with none of the garam masala spices which you can always add later if you want.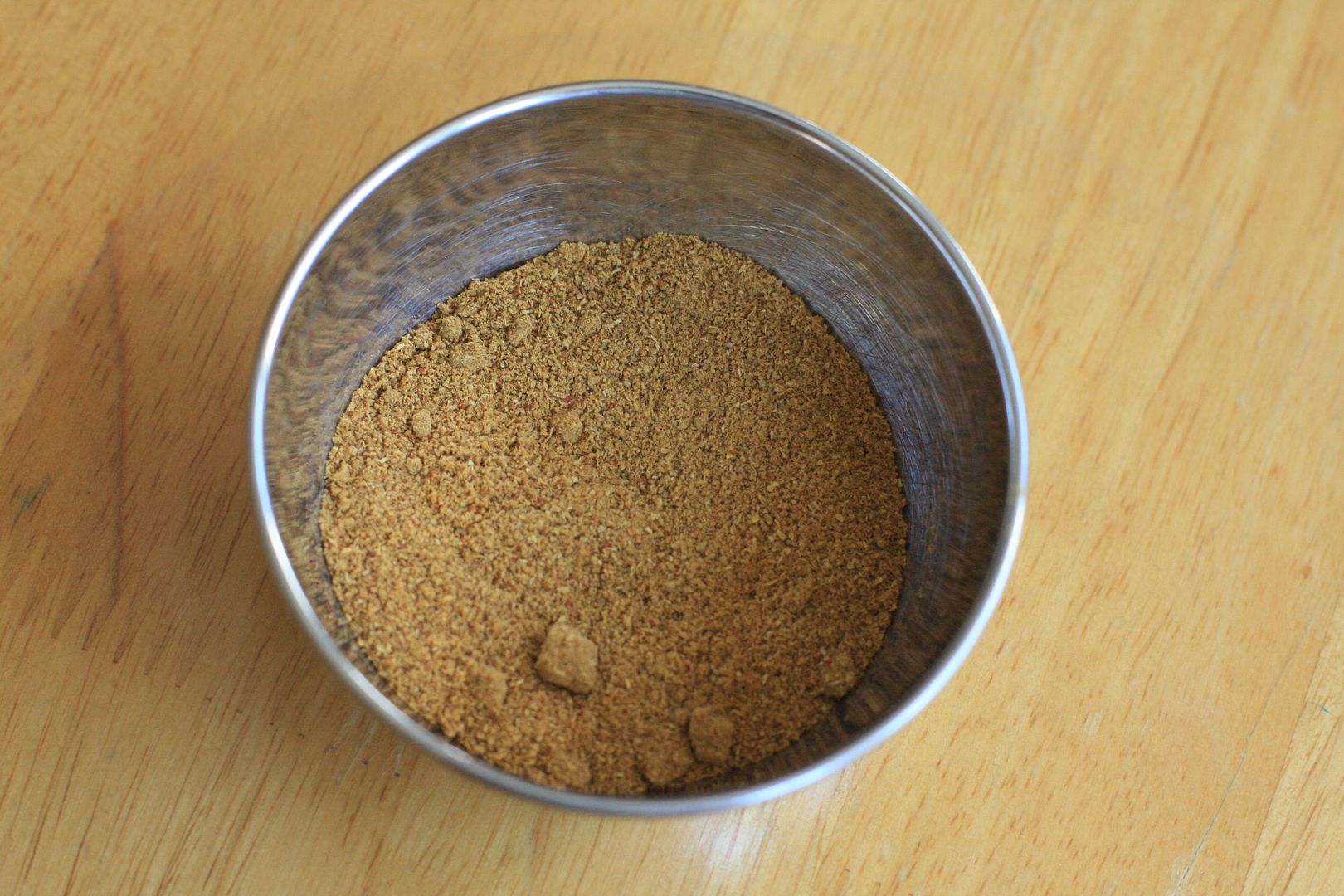 5 Ingredients Curry Masala Powder
Preparation Time: 10 minutes
Cooking Time: 20 minutes
Ingredients


1/2 cup Coriander Seeds
2 tbsp cumin seeds
1 tbsp pepper corn
1/4 cup Red Chilies (adjust to taste)
1 tsp fenugreek seeds (optional)


Method


Dry roast the coriander seeds first for about 4-5 minutes. Add in the cumin seeds, fenugreek seeds, pepper corn and the red chilies.
Roast till the red chilies start to get black here and there. Turn off the heat and let it cool.
Transfer the roasted ingredients to a blender and blend to a fairly smooth powder.
Like what you are reading? Subscribe!