I kind of sort of in a small way realize the enormous benefit of rains. The difficulty that farmers face looking skyward for the elixir that only the skies can bestow. In our neck of the woods the skies opened up and the oppressive heat that had descended over us all through the month of May has abated a little bit. The air is pleasant and cool and somewhat chillier than what is the norm for this time of the year but I am not complaining. Anyway thought I'd share that before we move on to today's blog post.
A few people have asked and emailed me about the dangers of non-stick teflon coated pans. I am not going to list the dangers here. A quick internet search will put you in the thick of pros and cons. Generally with non-stick pans, you have to watch the temperature carefully and not raise it to very high temperatures and also not heat the pan empty. The problem is for what I cook I generally heat the pan first and then proceed by adding oil. Habits like that are hard to change when cooking with non-stick. Not to mention the chipping and flaking and wondering if those went into the food or got washed away.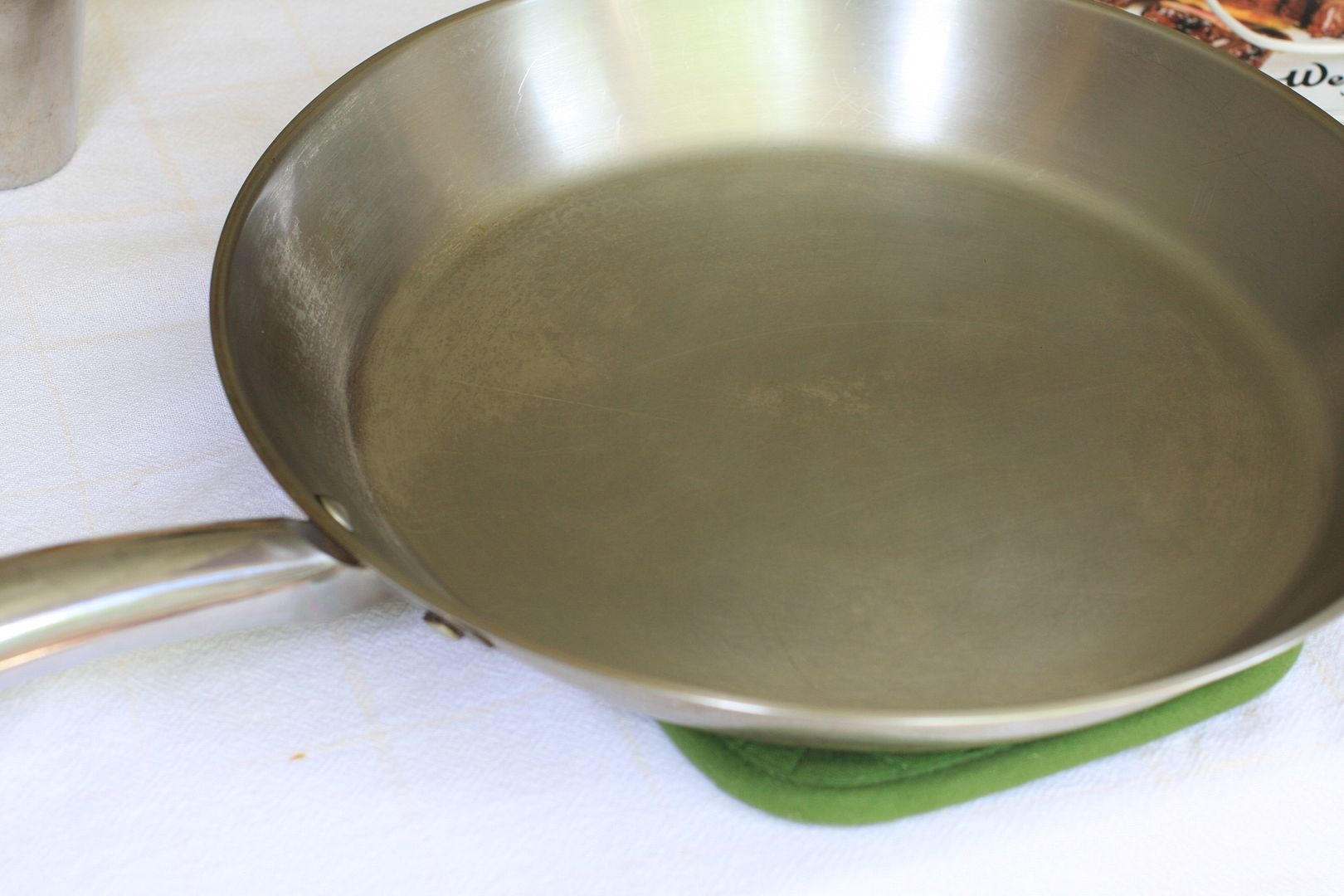 I got tired of replacing pans and also wondering what the hidden dangers were. So one fine day a few years ago I started to get rid of them keeping a couple of them.I slowly got rid of them as well eventually. I would not say it was easy. I had to learn ways to use stainless steel, aluminum and cast iron pans with a lot of sticking and scrubbing. Slowly but surely I have found the optimum way to use these pans.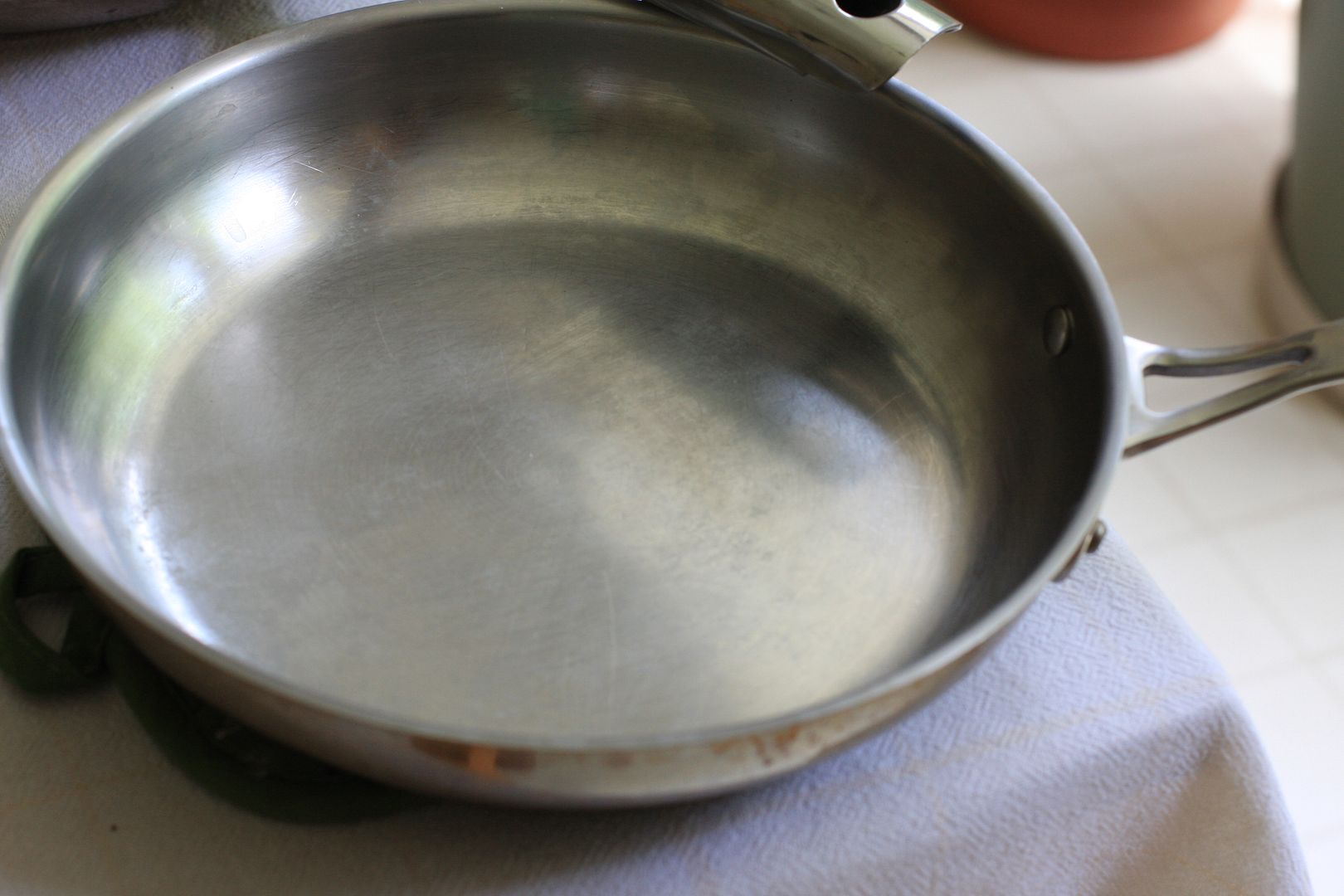 The number one rule to remember when using stainless steel utensils for cooking is that they heat up very quickly and also stick very quickly. The trick is to add oil and spread it around with a paper towel or a soft cloth. Do this every time and keep the heat at medium to medium low. If food particle still obstinately stick to the bottom, no worries, just heat up some water and when it comes to a boil, dump the water out and using a scrub, scrub away the stuck food particles. Once you learn these tricks using these pans is a breeze.
I also have a smaller ceramic coated pan which seems to be cropping up everywhere. I use it for making omelets mostly. The care required for this pan is same as for a stainless steel pan.
As for the cast iron pan I am totally taken with it. Cast iron pans are fantastic, they cook food evenly and very quickly. As long as the pan is maintained with a little bit of care they are good as non-stick pans. Once you complete your cooking, soak and wash the pans with a sponge. Do not use soapy water, just plain water. Once the pan is washed wipe it dry. Add a tsp of oil and rub all around with a paper towel or soft cloth. Continue rubbing a few times till the pan is nice and shiny. Do not leave the pan wet for a long time, it will start to rust. While cooking I add bit more oil but even that is not required if the temperature is controlled and it is stirred often.
You could also use the Indian aluminum kadai to cook some of the Indian dishes.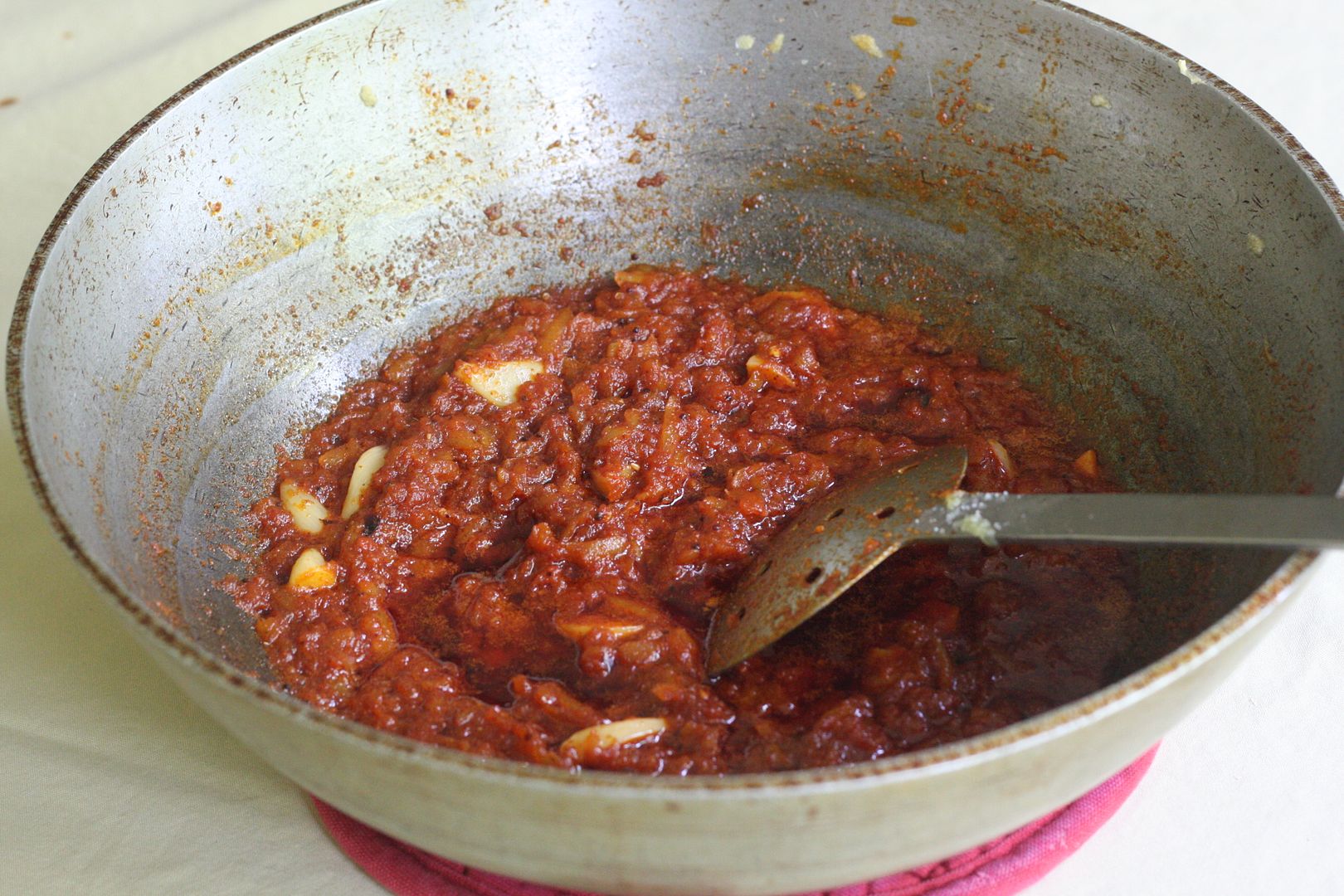 See this link for some of the other
saute pans in this post
.
So let's try this very simple cauliflower roast recipe which could be cooked of course with any pan but the cast iron elevates the taste :)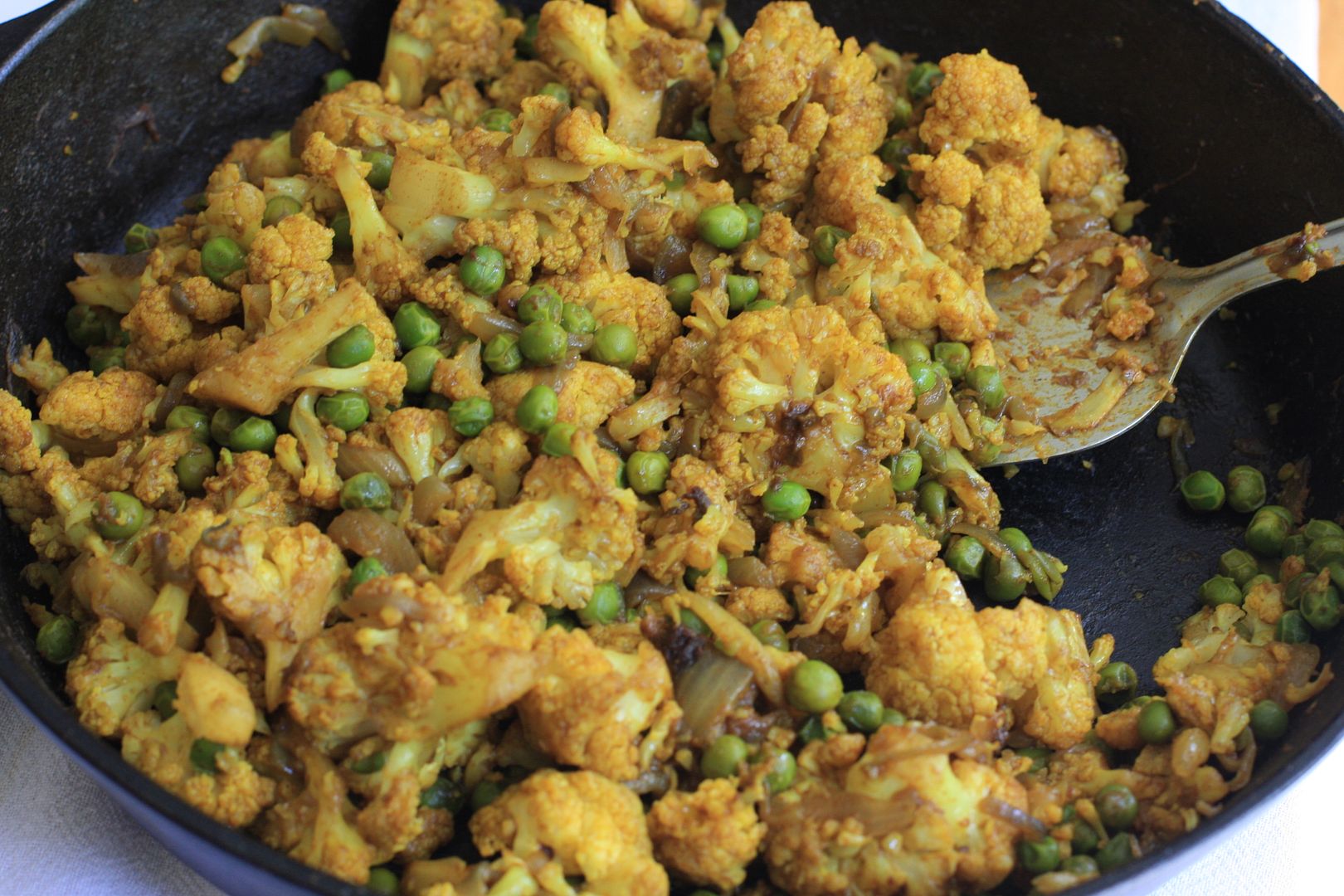 Cauliflower Peas Roast
Preparation Time:10 minutes
Cooking Time:25 minutes
Ingredients


1 cauliflower separated into florets, wash and drain as much of the water as possible
3/4 cup of fresh or frozen peas
1/2 cup of sliced red onions
2 garlic cloves smashed and cut into pieces
2 tsp of grated ginger
2-3 tsp of chili powder or sambhar powder
salt to taste
3-4 tsp of oil
seasonings: cumin seeds


Method


Heat a cast iron pan and add oil and when hot add the cumin seeds followed by the onions. Saute the onions till they get translucent.
Add the ginger and garlic and saute till for a couple of minutes.
Add the cauliflower florets, reduce the heat to just below medium. Let them cook for about 6-8 minutes. Keep turning the florets.
Sprinkle the salt on the florets, cook for another 3-4 minutes. Add in the peas. Let cook for another 5-6 minutes.
The cauliflower florets should be cook by this time. Add the chili/sambhar powder and in high heat saute for another 3-4 minutes.

Spicy and tasty, could be used as a side for rice or a side for rotis.

Like what you are reading? Subscribe!