Couple of days ago I cracked open the Washington Post only to be shocked by a picture of "Amma" staring back at me. It was early in the morning and for a minute I was a little disoriented to where exactly I was. I exaggerate a little bit. Anyway it was an article about how the beloved 'Amma' otherwise known as Jayalalitha - the convicted Chief Minister of my home state in my mother country is still beloved by the masses. This is a state which has supposedly one of the biggest economies in the country but still strongly believes in electing or nominating only people connected with the film industry. Sadly in real life these people (meaning the politicians) do not have any real accomplishments so they have to buttress their resume with accomplishments from their reel life.
For a politician to accumulate the amount of wealth she did on a supposedly 1 rupee salary enough to throw a lavish marriage party for her adopted son which cost only about $25 million dollars. The adopted son was de-adopted I bet because he displeased her. This lavish party was what got her in trouble. It only took 18 years to get her convicted. Here is the full article if you are interested in
Ex-movie star and convicted politician still running her Indian state
.`
Contrast this to my neighboring state here in my adopted country, the governor got himself convicted a year after he left office for collecting a measly $150,000. The case is under appeal and the governor might not see any jail time but just saying. Read this article
here
.
While the poor governor who was once considered presidential material has to pretty much forget higher office, Amma on the other hand need not have those kinds of worries. While she waits for her appeal an emissary from the Modi government visits her to enlist her support. Corruption takes many forms apparently, while some pay a higher price than the others.
Politics I know makes everyone's eyes glaze over. Anyway now on to more pleasant things like today's recipe for instance.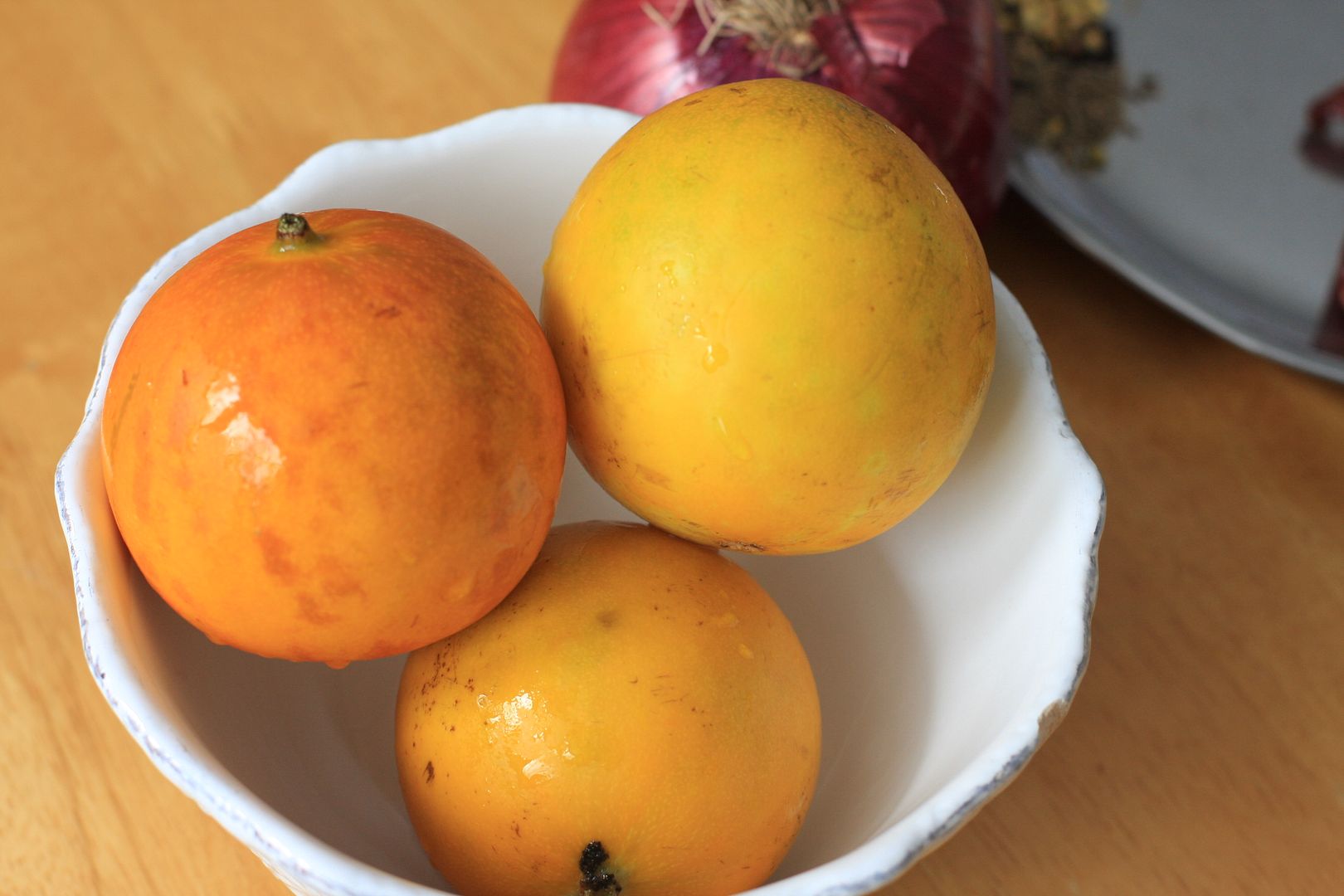 Lemon Cucumbers
A lot of my non-South Indian friends always have doubts about how to make chutneys especially the ones that are used with rice. The next doubt they have is how the chutney made for idli or dosai is different from the one made for rice. While I don't think there is not much difference between the two there are certain ingredients you will add for one which you will not add for the other.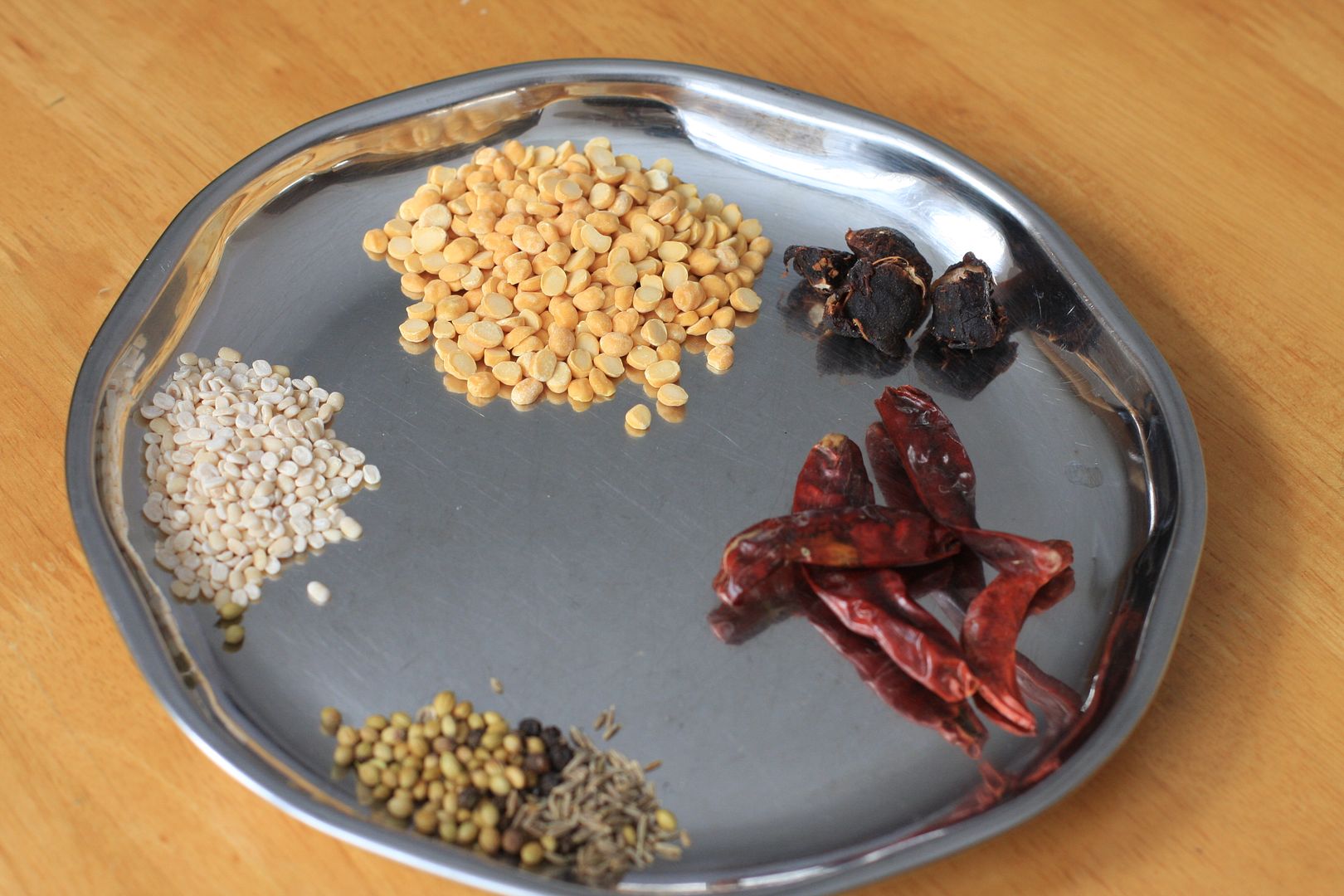 Basic ingredients for a chutney
While at least according to me tamarind and a slight sourness is ideal for rice chutney and it is not required for the idli chutney. Moreover the rice chutney has to be thick while the ildi chutney should be slightly watery. This is usually controlled by the amount of dal you use. Chutney can be made with pretty much any vegetable you have on hand. There are few like potatoes that I have not tried but...
If the vegetable has a lot of water add a couple tsp more of the dal you are using with the chutney. This helps to thicken it up a little bit. OK. These Lemon cucumbers are not very popular in my home state but looks like everyone from the neighboring state of Andhra has grown up with it. So it was here in the US that I first introduced to them. My neighbor gave me a few that he had grown. I made sambhar with them and they were good. But they are best when made into a spicy chutney. Lemon cucumbers are called Dosakaya in Telugu and Vellirikkai in Tamil.
The ingredients mentioned here are what I would normally use for a chutney that is intended for eating with rice.
Get the ingredients ready. Peel the lemon cucumbers, cut in half and scoop out the seeds.
Heat oil in a pan and saute the bengal gram till golden.
Add the rest of the ingredients - urad dal, coriander seeds, cumin, pepper corn, red chilies and tamarind and saute till the urad dal also changes color. Remove to a blender.
To the same pan add more oil and saute the onions till translucent and the cucumbers for a couple more minutes.Add salt. Turn of the heat. Powder the lentils first.
Transfer the vegetables and onions to the blender and blend to a fairly smooth paste.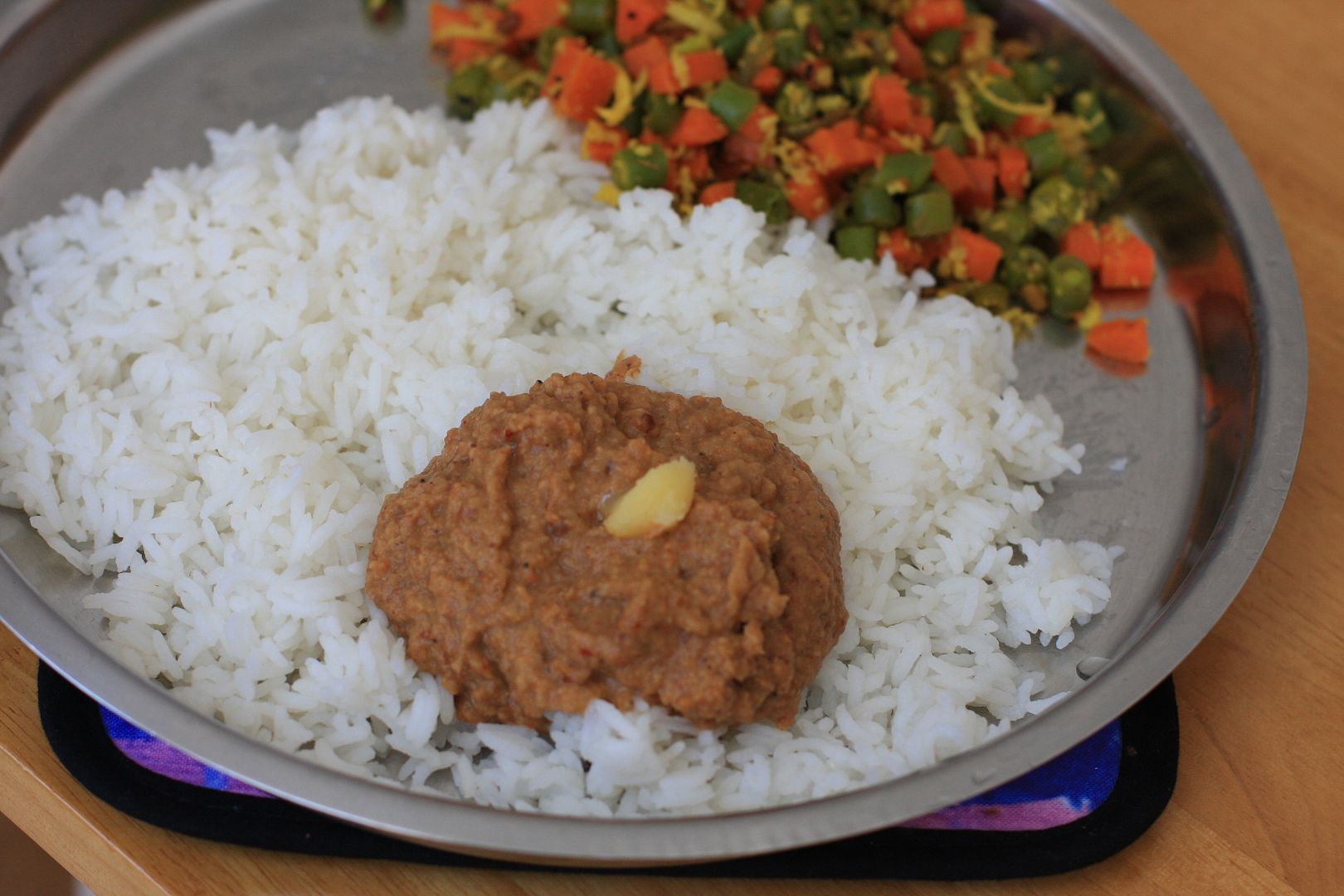 Lemon Cucumber (Dosakaya - Vellirikkai Chutney)
Preparation Time:5 minutes
Cooking Time:20 minutes
Ingredients


3 Lemon Cucumbers (substitute with Zucchini, carrots, chayote squash, brinjal, ridge gourd)
1 tbsp bengal gram (kadalai paruppu) (skip or reduce for idli chutney)
2 tsp of split urad dal (ulundham paruppu)
4 red chilies (adjust to taste)
1 small grape sized piece of tamarind
1/4 tsp of coriander seeds
a pinch of cumin seeds
a few pepper corns (optional)
1/4 cup of chopped onions
1-2 tbsp of grated fresh or frozen coconut (optional - I did not add)
salt to taste
1 tsp of oil


Method


Heat a wide mouthed pan or kadai and add half the oil, when hot add the bengal gram dal and saute till it starts to turn brown.
Add in the urad dal, coriander seeds, cumin and pepper corns and saute till the urad dal gets golden brown. Add in the tamarind and red chilies and saute for a minute more. Set aside in a blender. Be careful and do not burn the lentils.
To the same pan add the rest of oil and the onions. Let the onions become translucent.
Now add lemon cucumbers (or any vegetable you are using). Depending on the vegetable the cooking time will vary. Lemon cucumbers need not be cooked so let them heat through for a couple of minutes. Add salt and turn off the heat. Cool completely before blending.
First blend the lentils till they are more or less powdered. Now add the onions and vegetables and blend to a smooth or a coarse paste. (see note:)
Note: Some blenders require water for blending. In this case add about 1/4 cup of water while the vegetables are cooking. Do not add cold water to blend.
Serve with hot steamed rice.
Like what you are reading? Subscribe!