Carrots are available here all year round. So it is only best that they can be used in several different recipes. I have a love-hate relationship with carrots. While carrots in soups or glazed is not my thing but they are OK in a stir fry with some chilies and they have to be cooked.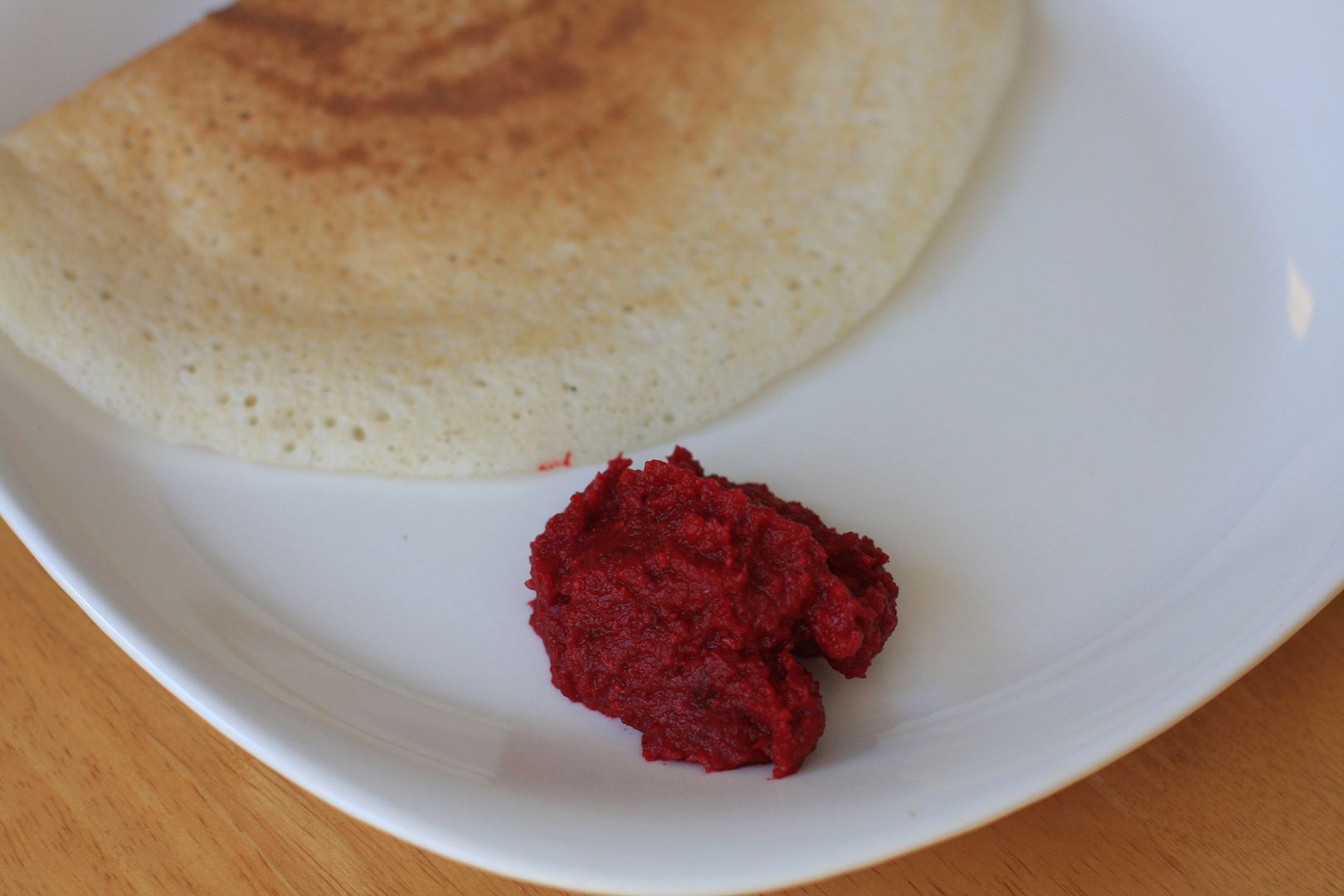 So they work perfectly in the form of chutney where the taste of carrot is completely eliminated and with the spices they are actually quite tasty.
Get the vegetables ready. Heat oil in a pan.
Saute the channal dal first followed by the red chilies, cumin and pepper corn and set aside. In the same pan heat the onions and saute till it turns translucent.
Saute the vegetables till it becomes soft. Cool and blend to a soft paste
Carrot Chutney is a good side dish for a weekend breakfast of idli or dosai and it is also very easy to make. Carrots can be replaced with beetroots or a combination also works.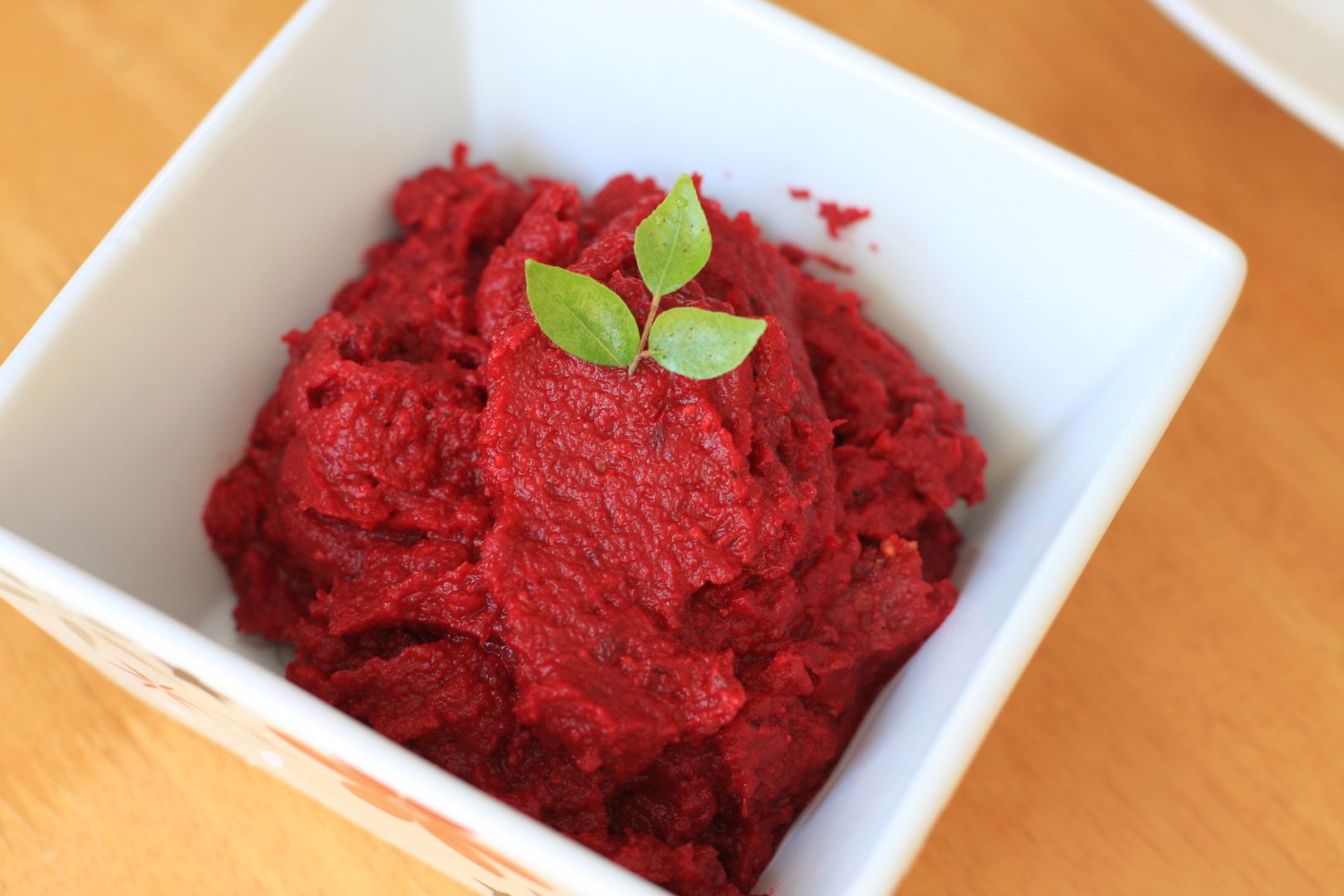 Carrot-Beetroot Chutney
Preparation Time:10 minutes
Cooking Time:20 minutes
Ingredients


1/4 cup onions diced
1 small tomato chopped (optional)
2 Carrots peeled and diced
2 small Beetroots peeled and diced
1 tsp Channa Dal (Bengal Gram/Kadalai Paruppu)
1/4 tsp coriander seeds
4 red chilies
a small pinch of cumin seeds and a few pepper corns
salt to taste
2 tsp oil


Method


Heat 1/2 tsp oil in saute pan and when hot add the channa dal and let it saute till it turns brown. Add the red chilies, cumin seeds and pepper corns and saute for another minute. Take it a blender and set aside.
In the same saute pan add the remaining oil, add the onions and saute till they are translucent. Add the chopped carrots and beet root and let them cook for about 5-6 minutes till they are fully cooked.
Add the tomatoes and salt and about 1/4 cup of water( if required, see note:) and let them cook for another 3-4 minutes. Let cool.
Run the blender with the dal and chilies so they are powdered a bit. Now transfer the cooked vegetables to the blender and blend to a fairly smooth paste.
Note:
The water is required more for blending then cooking the vegetables and also to prevent the chutney from getting too dry.
Like what you are reading? Subscribe!