This Southern pea with a purple hull more commonly called Cowpea is very popular vegetable grown in Arkansas but also popular all over Southern US. The pea is believed to have originated in Africa and came to the US via the West Indies. I grew this pea this summer and it has been very prolific, drought tolerant and needs minimum care.
Like its cousin the black eyed pea, the pink eye pea is high in fiber and protein. It is rich in Vitamin A and C. It also has other vitamins like niacin, vitamin B6, riboflavin and thiamin.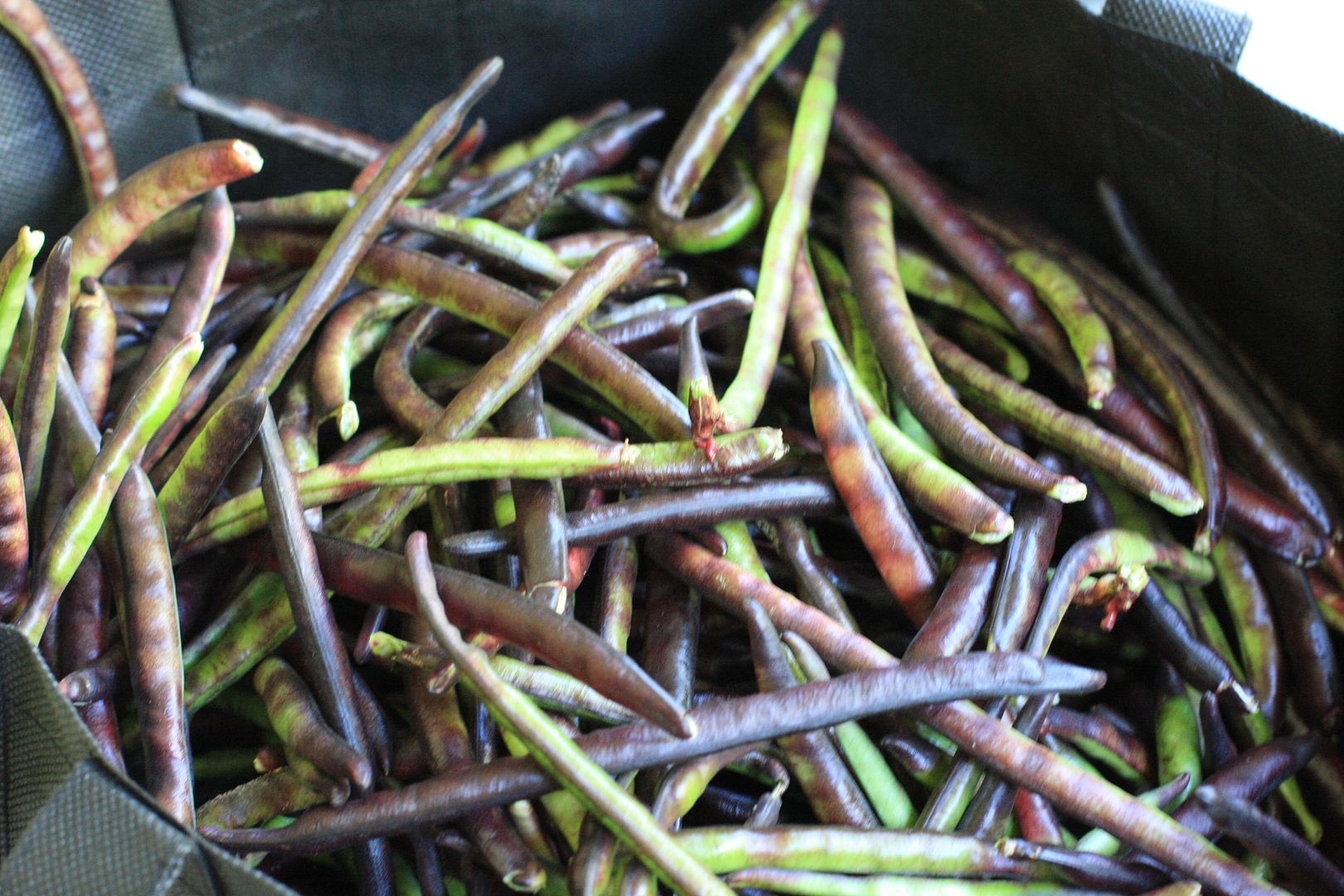 Notice the purple hull?
Cow Peas is a versatile bean that can be used in a variety of dishes. Though not very common in the Northern US, in Southern US they are sign of good luck and is cooked on New Years for bringing good luck throughout the year. While the dried Black Eyed Peas is common of which I am not very fond of, these fresh cow peas are another matter altogether. Creamy with a nutty flavor these are a delight.
If you are trying to grow beans these should on top of your list. In our neck of the woods with hot humid summers these peas are the perfect beans to grow. They sprout easily and there are very few pests that attack the plant. The tender green pods (karamani in Tamil) can be cooked in curries, stir fries and the like. When mature the peas are shelled and they can be used in a variety of preparations - curries, stir fries, rice dishes, we made vadais with them and also dosai. They were all delicious.
In the US these cow peas are mostly commonly used in a dish called Hoppin' John thought to have been brought to the Southern US from Africa. Simmered with bacon and rice, this recipe's origin could even have been India.
Like what you are reading? Subscribe!