Hope all of you are enjoying the summer! The days are longer but I hardly seem to have any time. On days like that all of us know that pasta comes quite handy for a quick dinner. The only problem being that pasta gets blah pretty soon. Ok anyway for me. So I need something that gives it an extra something.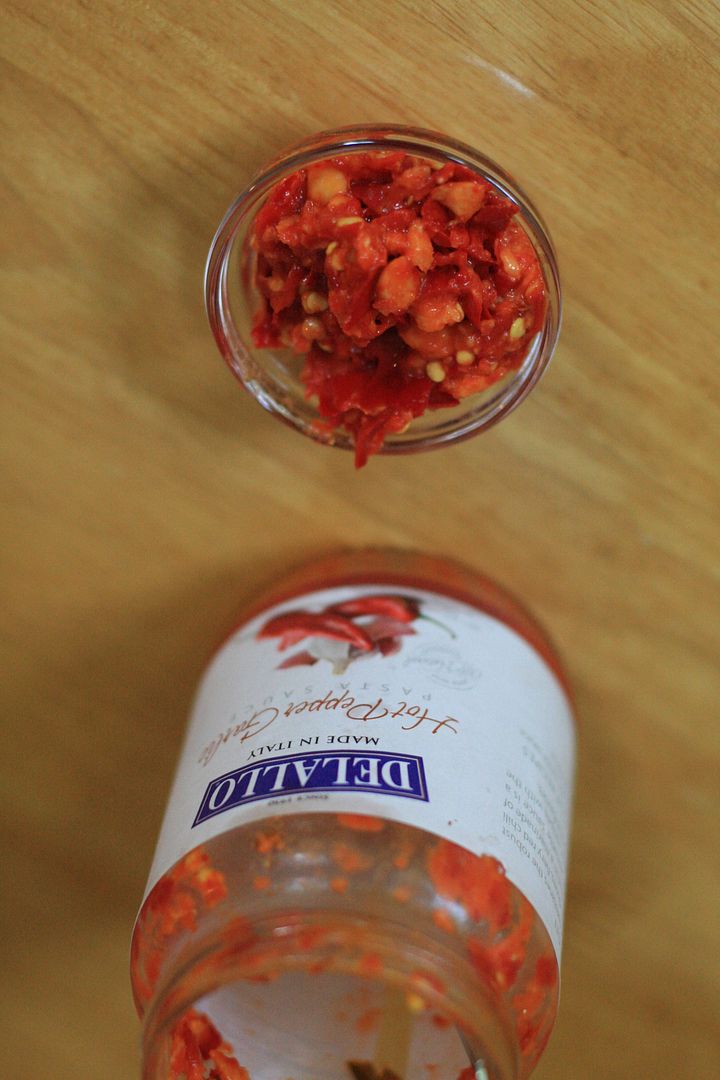 Red Pepper Pasta Sauce
Saute the minced onions and garlic. Add in the red pepper sauce and saute for a few more minutes.
Add in the minced turkey and saute till turkey is cooked and is separate. Add in the chili powder, cumin and pepper powder.
Add in the tomatoes, mix it in and cook for a few minutes and add the corn and let cook for another 4-5 minutes.
Cook the pasta, drain and add it to the turkey mixture, cook for another 2-3 minutes, add shredded cheese mix it in and turn off the heat.
I saw this recipe for
Hamburger and Macaroni
and it seemed like a prefect recipe with the minced turkey I had on hand. Minced chicken, lamb or beef can all work for this recipe. We like this slightly spicy as is the case with all meat based dishes but the amount of heat is totally upto you.
Minced Turkey and Macaroni
Preparation Time:10 minutes
Cooking Time:25-30 minutes
Serves : 4-6
Ingredients


1 lb minced turkey
14 oz pack of whole wheat macaroni or elbow pasta
1 cup of finely diced tomatoes, I used canned diced tomatoes
1 tbsp of pepper garlic sauce (store bought, had garlic, red pepper and parsley in olive oil but was not spicy)-substitute with minced red pepper and parsley (or just leave it out)
1 cup of finely diced onions
2 tsp red chili powder
2 tsp of black pepper
1/4 tsp of cumin powder
1 cup of corn kernels (i used frozen) (optional)
salt to taste
1 tsp of olive oil (or more, the pepper garlic sauce had a lot of oil)
1/4 cup of shredded cheese (any cheese of choice) (more for serving)

Method

In a wide mouthed pan heat oil and add the onion and saute till translucent.
Add in the garlic saute for a minute more and add in the pepper garlic sauce for about 2 minutes.
Now add the minced turkey and let it cook till for about 4-5 minutes.

Now add the chili powder,cumin and black pepper and mix it in. Let the turkey be completely cooked and the pieces are nice and separate.
Set the pasta to cook as per cooking directions. Do not drain just yet.
To the turkey add the tomatoes,salt and cook for about 4-5 minutes. Now add in the corn kernels and let them cook for another 4-5 minutes.
Add the drained pasta mix it in to the tomatoes and minced turkey. Add the shredded cheese give a good mix. About 3-4 minutes. Turn off the heat.
Like what you are reading? Subscribe!