I got chased and hissed at by a goose recently! Funny but the pair of geese building their nest were not amused when I tried to walk past their nesting location to enter the office. Don't assume that my office is located in some oasis where birds and animals thrive. This is in the midst of the concrete jungle. The building management had to string yellow tapes to protect the humans from trespassing in their nesting area.
After a few days, the mother goose sat by itself incubating her eggs. As the days rolled by she looked tired and exhausted and did not any strength to hiss anymore. This morning the dad goose was back again and hissing at passerby because now they had tiny ducklings to protect. Amazing this cycle of life.
Being close to nature provides an understanding that is impossible when these days most people live far away from farms. The fragility of life and the protective instinct of creatures however small is wonderful to watch.
There are instances of heavy highway traffic coming to a complete stop when a mamma goose decides to cross the highway. Happens a lot during spring time when it is procreation time in the animal world.
Now onto the recipe,
Heat oil, roast the channa and urad dals along with the coriander seeds, cumin seeds and pepper corns. Set aside. Now saute the onions, garlic, green chilies and garlic.
Peel the bottle gourd, remove the white seeds from inside and dice. Add it to the onions and saute till it is cooked. Add the coriander leaves and saute till wilted.
Bottle gourd is one of those vegetables that I rarely buy because they are not my favorites. My neighbor grows them and he is very generous with his bottle gourd, and every summer I get at least a few. Not wanting to waste fresh home grown vegetables I made all the usual favorites with them. Sambhar, dal, stir fry but I had never tried chutney with them until now. Nothing fancy, just the usual ingredients but with the slight sweet tinge of the bottle gourds. Makes a perfect side dish for both idli/dosai and rice.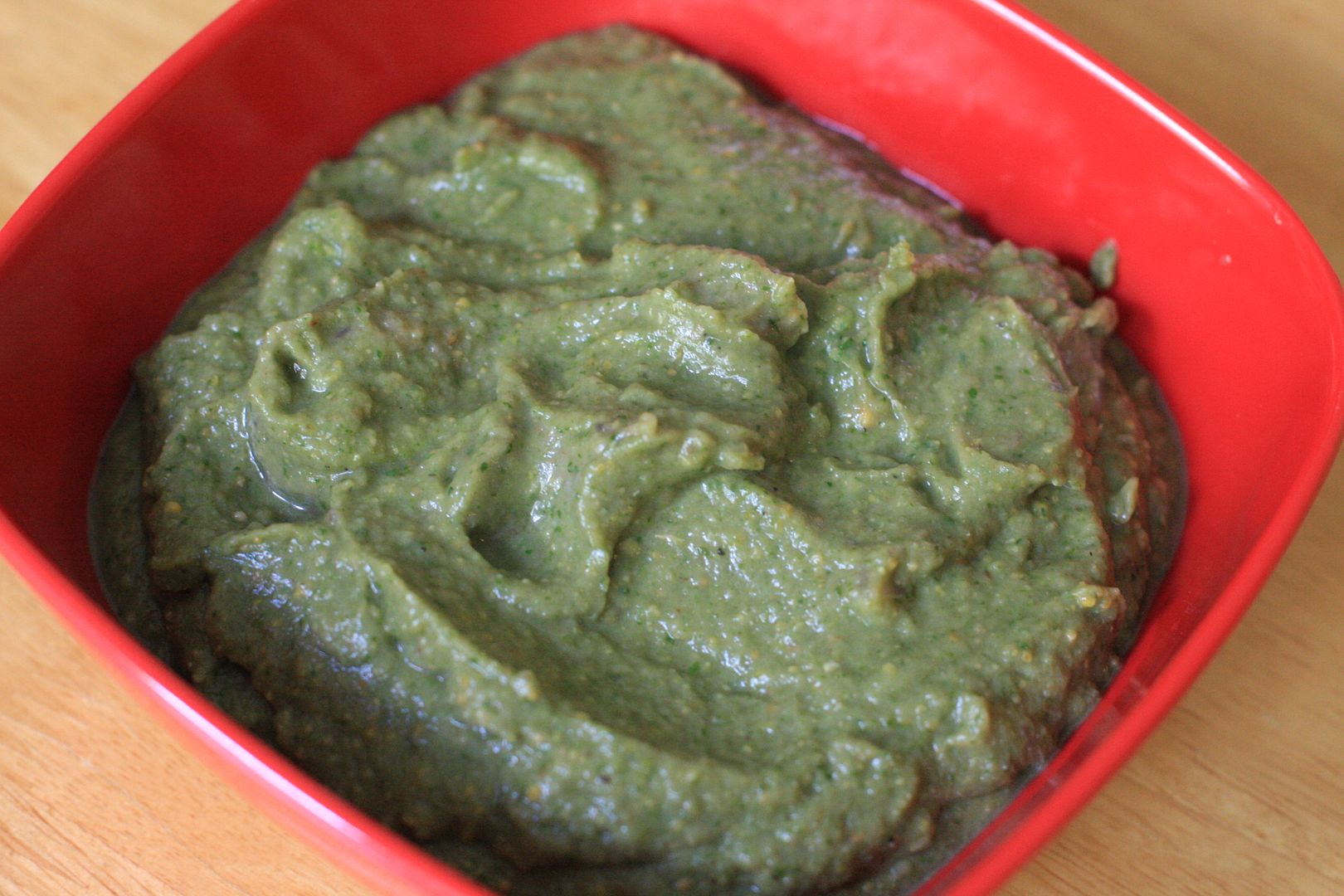 Sorakkai Chutney - Bottle Gourd Spicy Chutney
Preparation Time:10 minutes
Cooking Time:20 minutes minutes
Ingredients


1 medium size bottle gourd, peeled seeds removed and diced
1/4 cup of roughly chopped red onion or small onion
a small piece of tamarind
2 cloves of garlic
1 inch piece of ginger
1/2 tbsp of channa dal (kadala paruppu)
2 tsp of split urad dal (ulandam paruppu)
a few coriander seeds, cumin seeds and pepper corns
3 green chilies
handful of coriander leaves chopped roughly (stems and all) (optional)
1 tsp of oil
salt to taste


Method


Heat a saute pan and add oil and when hot add the channa dal followed by the urad dal and saute till they start to turn brown. Add the coriander, cumim and pepper corns and saute for a 1/2 minutes more. Remove all to the blender.
In the same saute pan add more oil if required. Add the onions, green chilies, garlic and ginger and saute till the onions start to get brown.
Add in the chopped bottle gourd and salt and saute for a couple of minutes. Close the lid and let cook for about 8-10 minutes or till the gourd is soft to the touch and fully cooked.
Add the coriander leaves saute for a minute and remove all to the blended. Let cool and blend to a smooth paste.
Note:Skip the coriander leaves if you do not like the taste.
Add red chilies in place of the green chilies.
Chutney goes well with rice and is perfect for idli or dosai.
Like what you are reading? Subscribe!