We made a few changes mostly for me but the family has taken to it with much more enthusiasm than me. The irony of it all. We realized that we were eating far more white rice than any of us wanted. It did not matter for the kids of course but it did for me wanting to control the ever expanding waist line. I have been buying small bags of brown rice and once finished we go back to eating white rice again. Can't keep brown rice for too long they go rancid.
Anyway this time I grabbed the biggest bag available and brown rice has mostly taken over the place of the white rice. The problem is though when I ask if they want white or brown they all choose brown over white every single time. The reason I even pose the question is they will make the decision to eat white rice and I can enjoy it too but that hope has been dashed too. So here we are.
The only option seems to be to go with the flow. I have also purchased millets and amaranth seeds too besides the brown to mix it all up. It has been going good so far and my taste buds don't crave for white rice all that much anymore.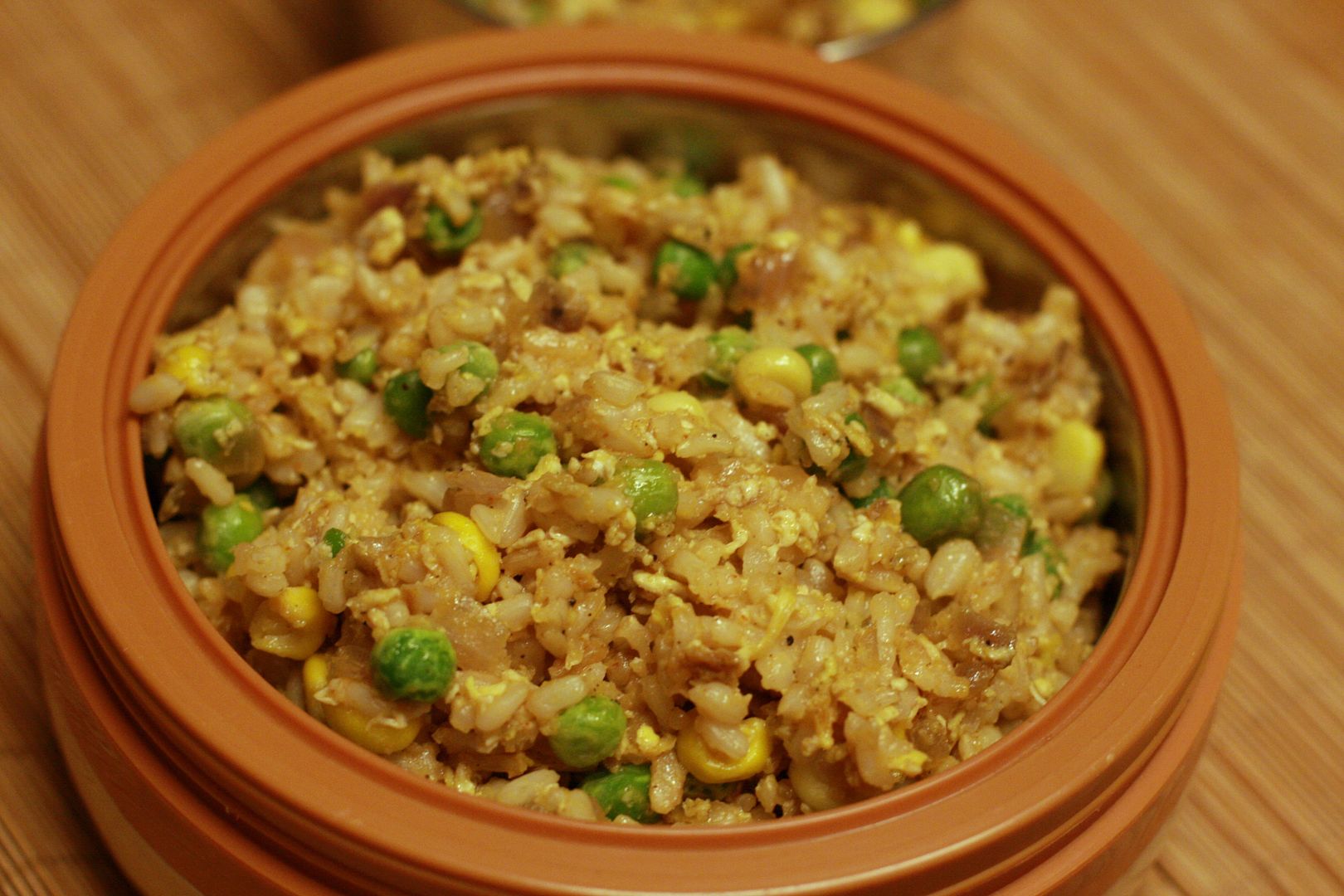 Unlike white rice the left over brown rice is perfect for some quick fried rice for the kids lunch boxes. Did I mention that kids like brown rice better than white rice? Maybe I did.
I usually get it done in the morning. Takes about 15 minute tops provided the broccoli is prepped the night before. Carrots, cabbage or corn can also be added. The day the pictures were taken I did not have any broccoli so did not add them. Added corn instead.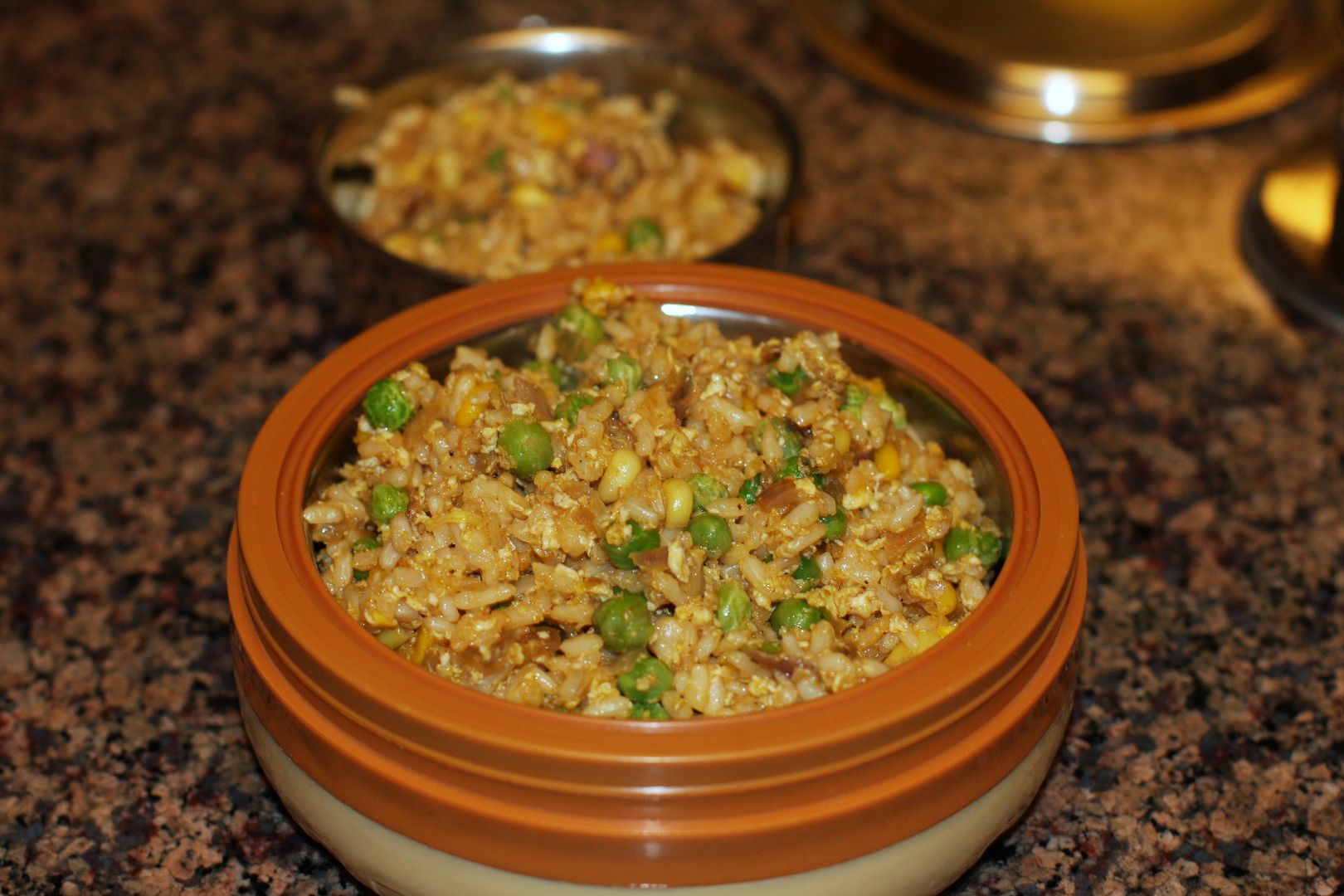 Quick Brown Rice Fried Rice
Preparation Time:10 minutes
Cooking Time:15 minutes
Ingredients


2 cups for brown rice (cooked the previous day and refrigerated)
1/2 cup of peas
about a head of broccoli separated into florets rinsed (get this done the previous day) or 1/2 cup of corn
2 Eggs
1/4 onion chopped
1 tsp sriracha chili sauce
2 tsp soy sauce
1/2 tsp red chili powder or 1 tsp black pepper powder
salt to taste
3 tsp of oil


Method


In a wide mouthed thick bottomed pan heat the oil till smoky. Add the onions and let it browned.
Add in the peas (and corn) and let cook for 3-4 minutes on high heat. Add in the broccoli if using and cook for another 4 minutes. The vegetables should be cooked but still crunchy at this stage.
Move the vegetables to the outer edge and break the eggs in the middle with the spatula move it around so it gets cooked but does not stick to the bottom of the pan. Let the egg be completely cooked about 3 minutes.
Add the chili powder (or pepper powder) mix and add the cooled rice breaking them with your hand.
Add salt, soy sauce and the chili sauce mix well. Cook for another 2 minutes till the rice is dry.
Like what you are reading? Subscribe!