Obamacare has caused a lot of consternation for a lot of people. So has it for us, not enough to keep us awake at nights but enough to make us read about the cancellations. Why you ask? We are one of the 15 million people who are covered by individual insurance. Though we have not heard anything from our insurer yet reading news about people with insurance similar to ours is making us wonder about it.
Politicians lie all the time to get elected which is exactly what Obama did as well. DH struggled for a couple of hours to see what is on the new healthcare exchange and gave up and we have not been on that after. Anyone out there who has tried to use the healthcare website and been successful or not please chime in.
Packing lunch is never an easy task and coming up with something early in the morning when the brain does not work is even harder. So whenever I cook idli for dinner I make sure I have a few extra for a quick packed lunch. Add a few vegetables to the mix and a fancy meal is ready. I like to add green peas, corn and potatoes. Green beans, carrots and cauliflower are also good choices.
If you want something a bit more fancy try this one -
Masala Spicy Idli Upma
.
I use
Idli Podi (Spiced Dry Lentil Powder)
to add spice to the upma. If you do not have this handy increase the amount of chili powder to compensate.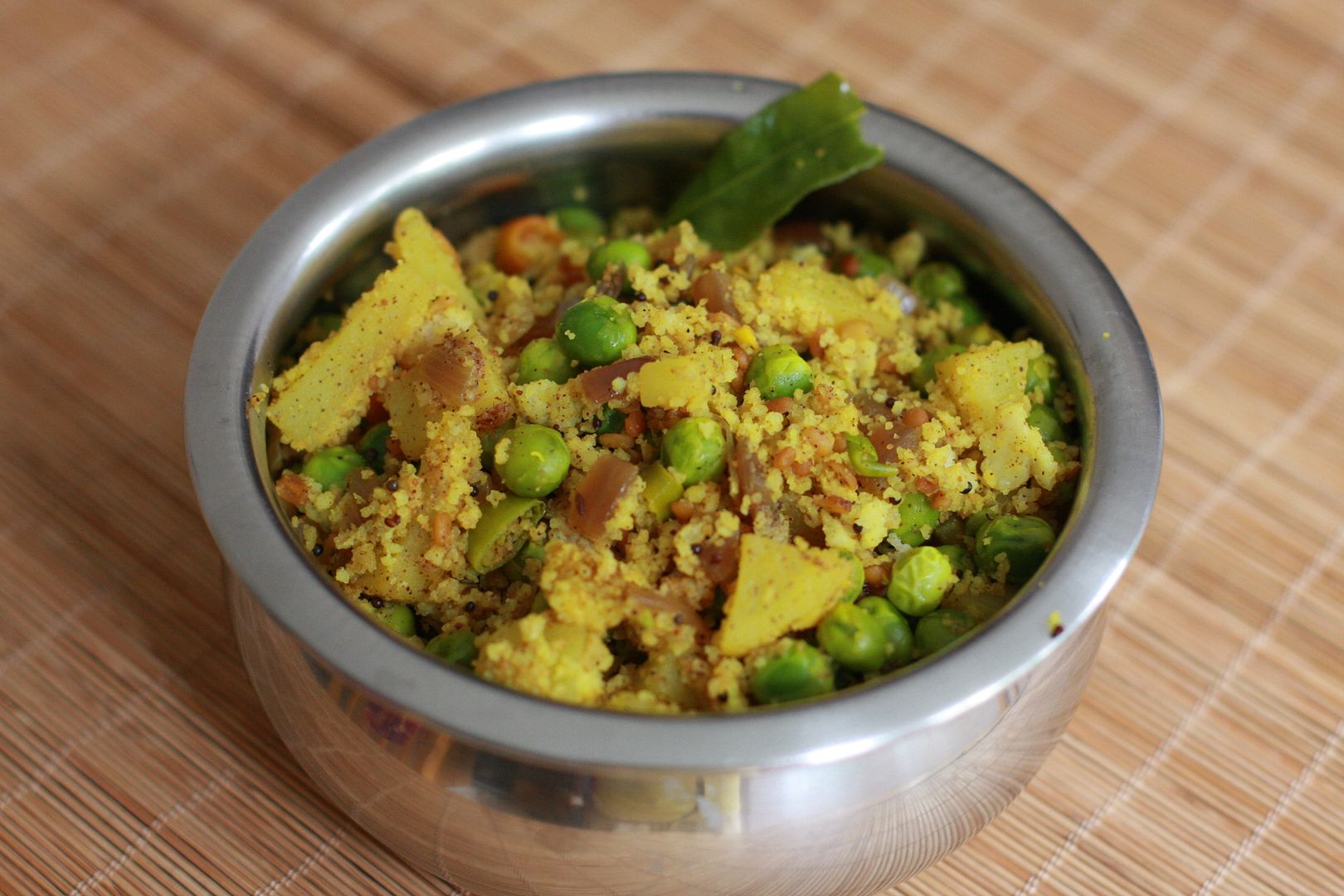 Idli Upma with vegetables
Preparation Time:5 miutes
Cooking Time:15-20 minutes
Ingredients


4 ildis (preferably made the previous night/day)
1 potato - peeled and diced (small pieces preferable)
a handful of peas
a handful of corn kernels
1/4 cup onions chopped
1 tsp red chili powder or 4 green chilies chopped (when I make for kids usually leave the green chilies out)
1/2 tbsp of idli podi
1/2 tbsp of sesame oil
1 tsp of oil
salt to taste
seasonings - mustard, cumin seeds and curry leaves


Method


Heat oil in a wide mouthed pan and when hot add the seasonings and when the mustard starts to pop add the onions (and green chilies if using) and saute till translucent.
Add the potatoes, peas and corn with salt and the chili powdered and sprinkle just a tsp of water. Close the lid and let the vegetables get cooked. Once cooked the vegetables should not be soggy.
Once the vegetables are cooked if it has some moisture, keep the lid open and let the moisture evaporate completely.
Break the idli with your fingers without any big lumps and add them in along with the idli powder and the sesame oil.
Saute for a couple more minutes and turn off the heat.

Perfect in a lunch box along with a cup of yogurt.

Like what you are reading? Subscribe!