The larger DC area, the place we call home is hot and humid during the summer months. Indian vegetables like eggplants, okra, bitter gourd and ridge gourd thrive in this weather provided there is rainfall during the early growing weeks. I have had a good bit of luck with most of the vegetable and especially with bitter gourd. Pests like deer and rabbit and most of the insects also I guess avoid bitter gourd for the same reasons that humans do. Even one plant is sufficient for a steady supply of vegetables during the summer months.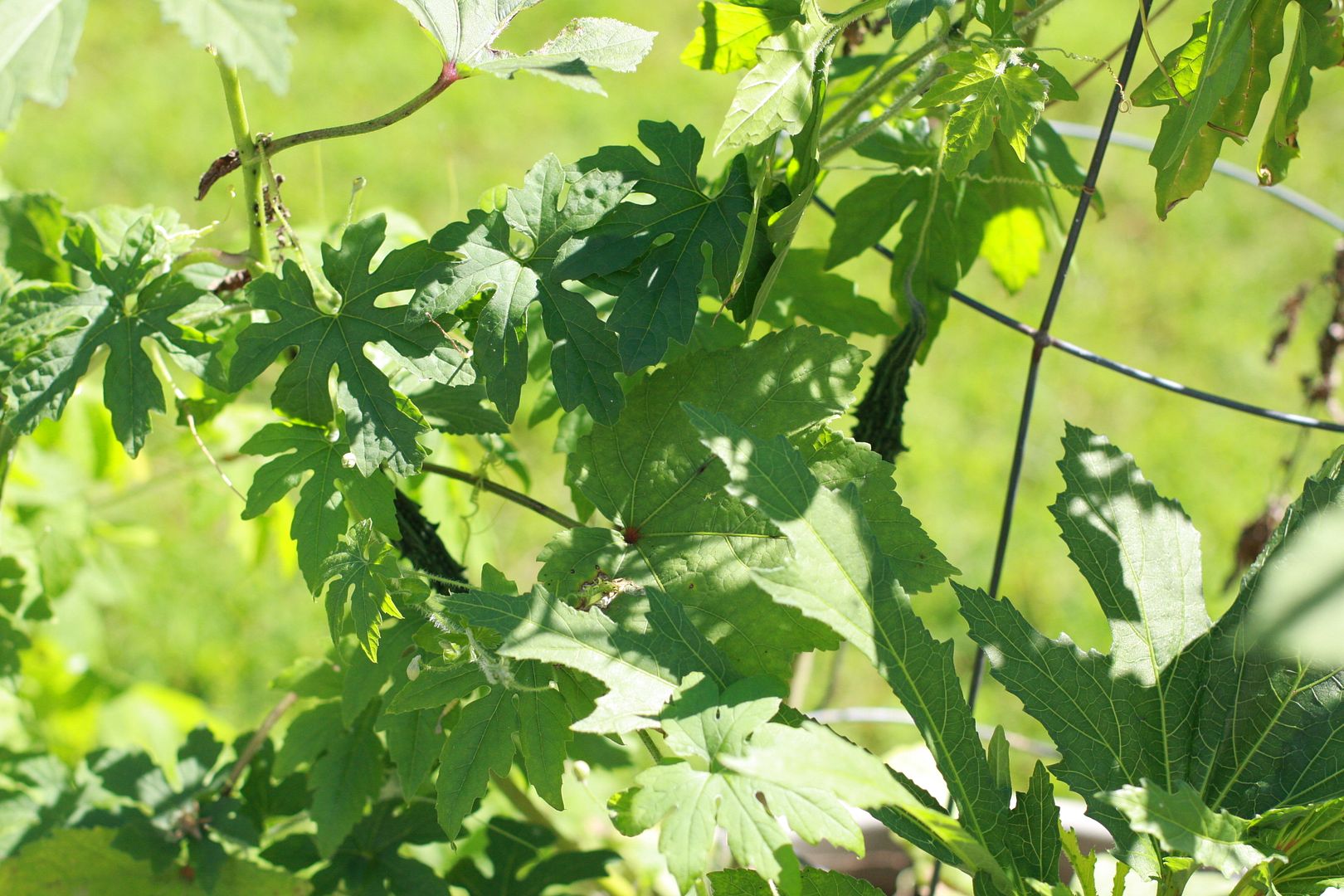 Sprouting the Seeds
While the plant grows without major problems in well drained soil with lots of sunshine sprouting comparatively is a little arduous. Since the seeds have a thick outer covering some per-processing is required before germination is successful. A few years ago I had sown a few bitter gourd seeds but even after a couple of weeks there were no signs of sprouting. I talked about the problem to a friend who I knew grew bitter gourds in her yard with much ease. Her advice was valuble and now I am well armed with a few easy strategies that help in germination.
The seeds are set to soak in warm water for a couple of days. Start with warm water but the water doesn't have to be warm throughout. After the soaking I sometimes pinch the outer covering a little bit and then put them in seed starting soil. Keep them damp and in plenty of light and a warm place. They should sprout in a week to 10 days. If they do not, root around in the dirt and pull them out a little bit and cover them just so in the soil. All of these tricks help them sprout. Make sure you do not over soak them, the seeds might rot.
Transplant them outside once the overnight temperature is about 50F. They grown and fruit in about 20-30 days. I usually plant more than one plant and at least 2 plants so pollination happens without problems. If only the stink bugs will keep away. So with these bitter gourd seeds in mind I was at the store looking for bamboo screen support for them to climb on. As I was checking out a few of them an Indian lady who was shopping for gardening stuff stopped by to have a chat. She was curious about the bamboo support I had in my hand. I told her they were for my bitter gourd plants and she offered some suggestion about pollinating them. If they do not set fruit she advised me to rub the male flower against the female flower and also not to look at them too closely early in the morning when they are doing their thing and that the plants needed privacy. If there are prying eyes she said they do not set fruit. I followed her advice I do not interfere in the morning when they do their thing :)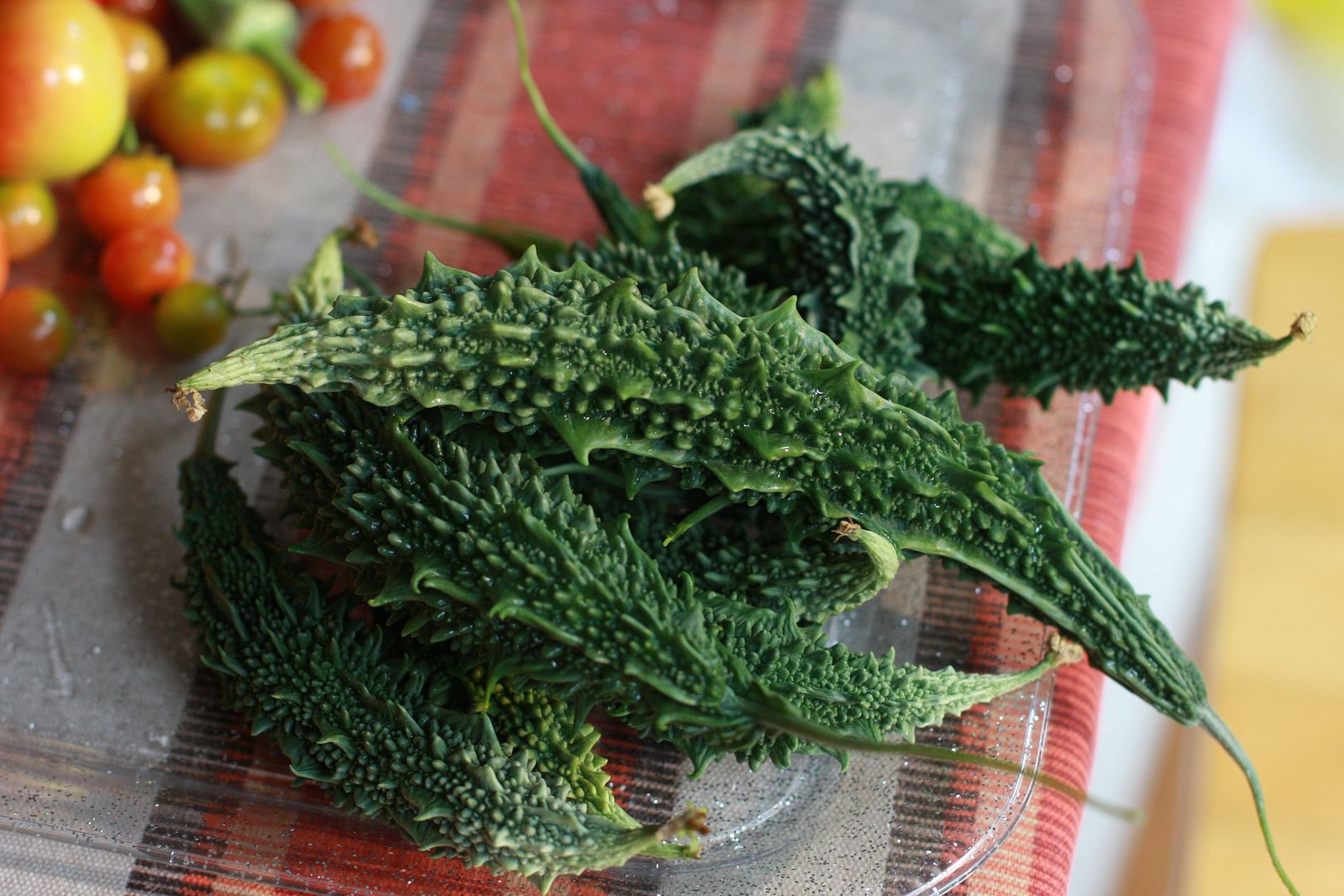 We have plenty of bees and bugs and that I figure helps in the pollination and there has not been a need to hand pollinate. For the amount of sunshine that actually hit these plants, I have had a fairly decent number of bitter gourds this season. I would also like to think that the privacy I gave them also helped a bit. So everybody remember that when you plant your bitter gourds.