When I was growing up in India most homes had gardens in the front or the back yard. The trees commonly found were coconut, papaya, drumstick, mango, occasionally a lemon tree and of course the requisite curry leaf tree. Most small towns like where my parents lived did not have very many apartment buildings. Row houses - yes but not apartment buildings. So it was a given that any small space had a garden. Every time I go back home I find more and more of these homes being razed and apartments being built which means these small backyard gardens are also fast disappearing. Luckily while a lot of houses around DH's parents' house are being converted to apartment building theirs still stands and the garden though not very big but still attractive and the few fruit trees there producing fruit. DD2 loves pomegranates and her grandmother's garden kept a steady supply. Bright and beautiful pomegranate flowers!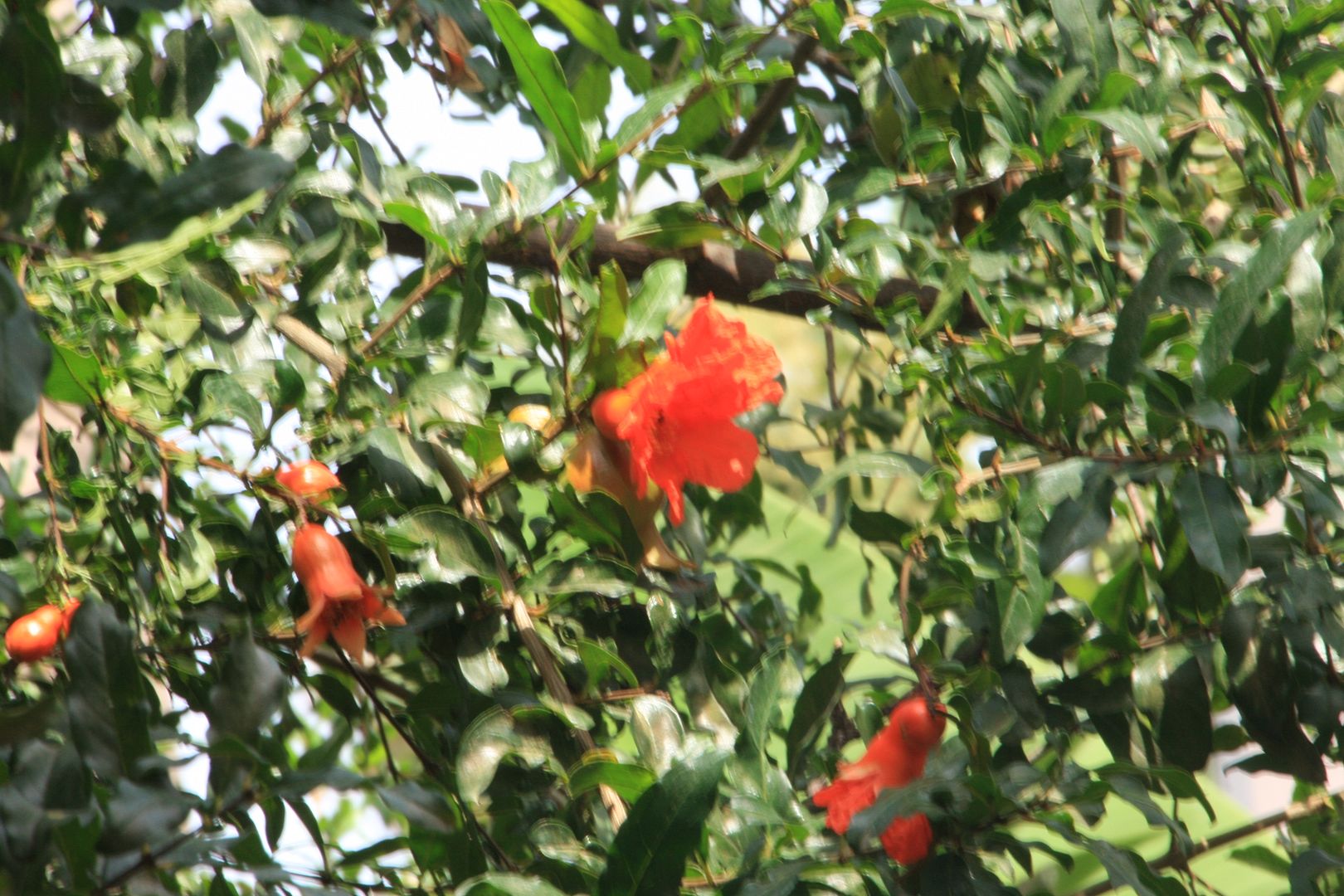 Pomegranate Clusters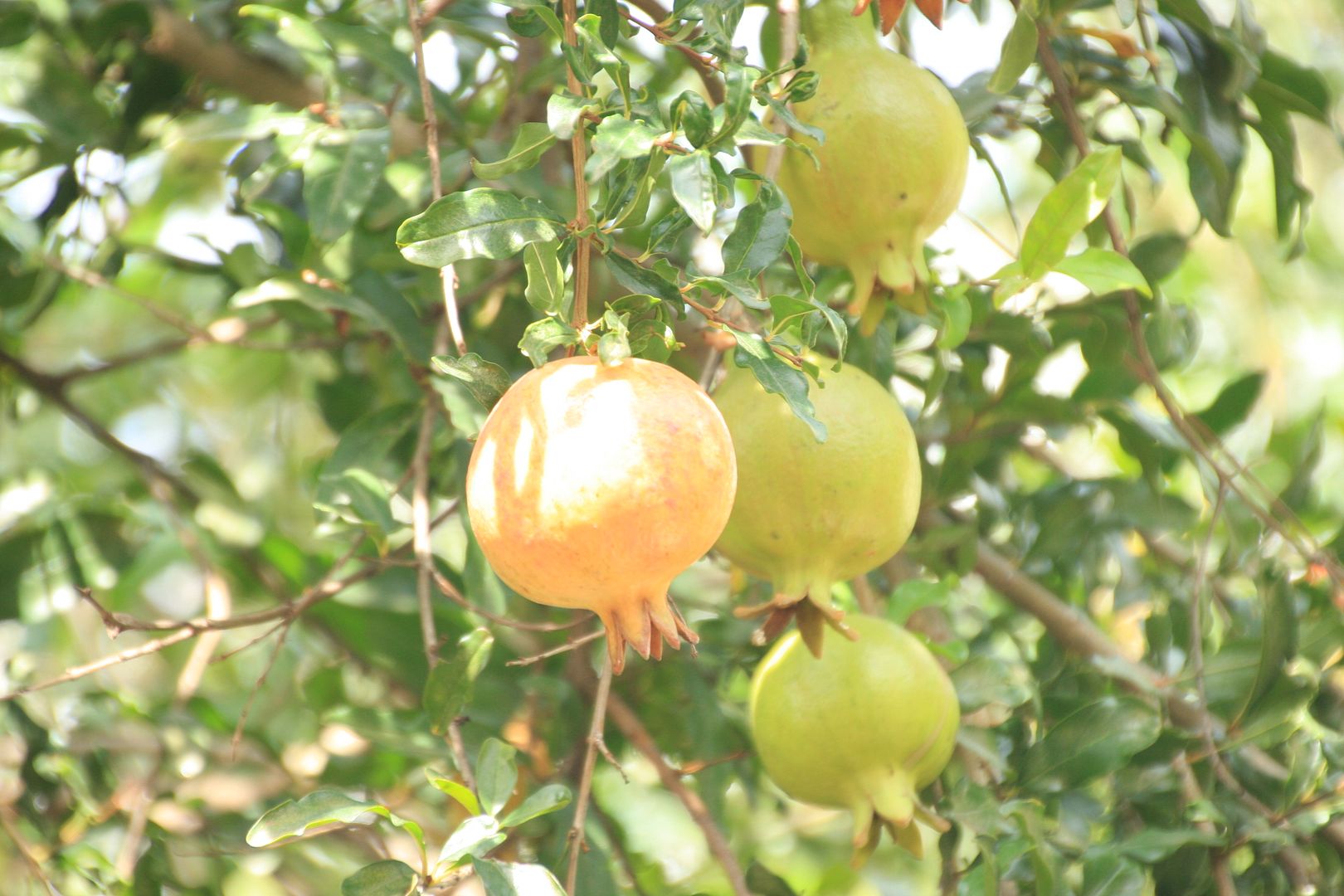 Banana Plants, So familiar but now so far away. Every part of this plant is used in some way or another.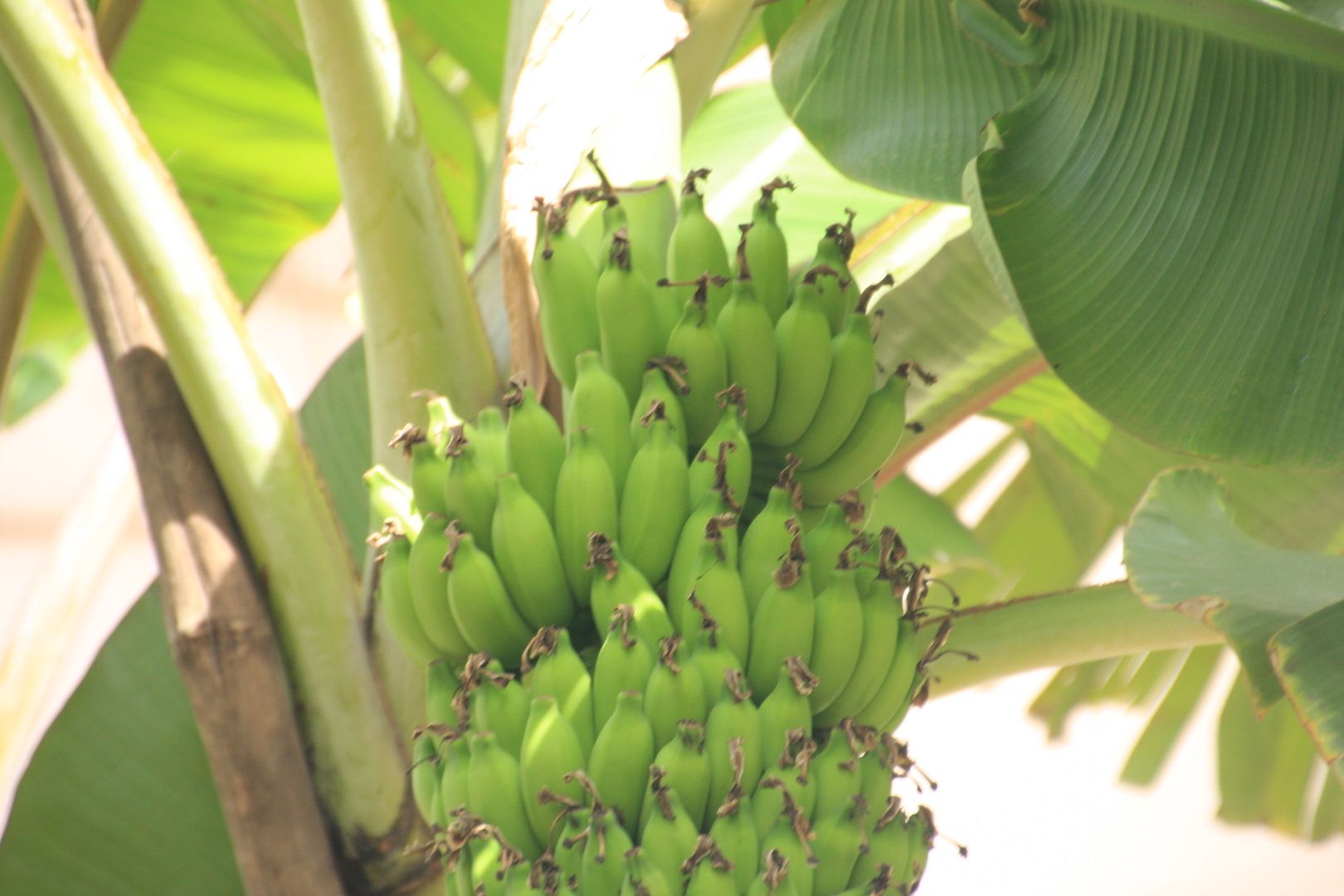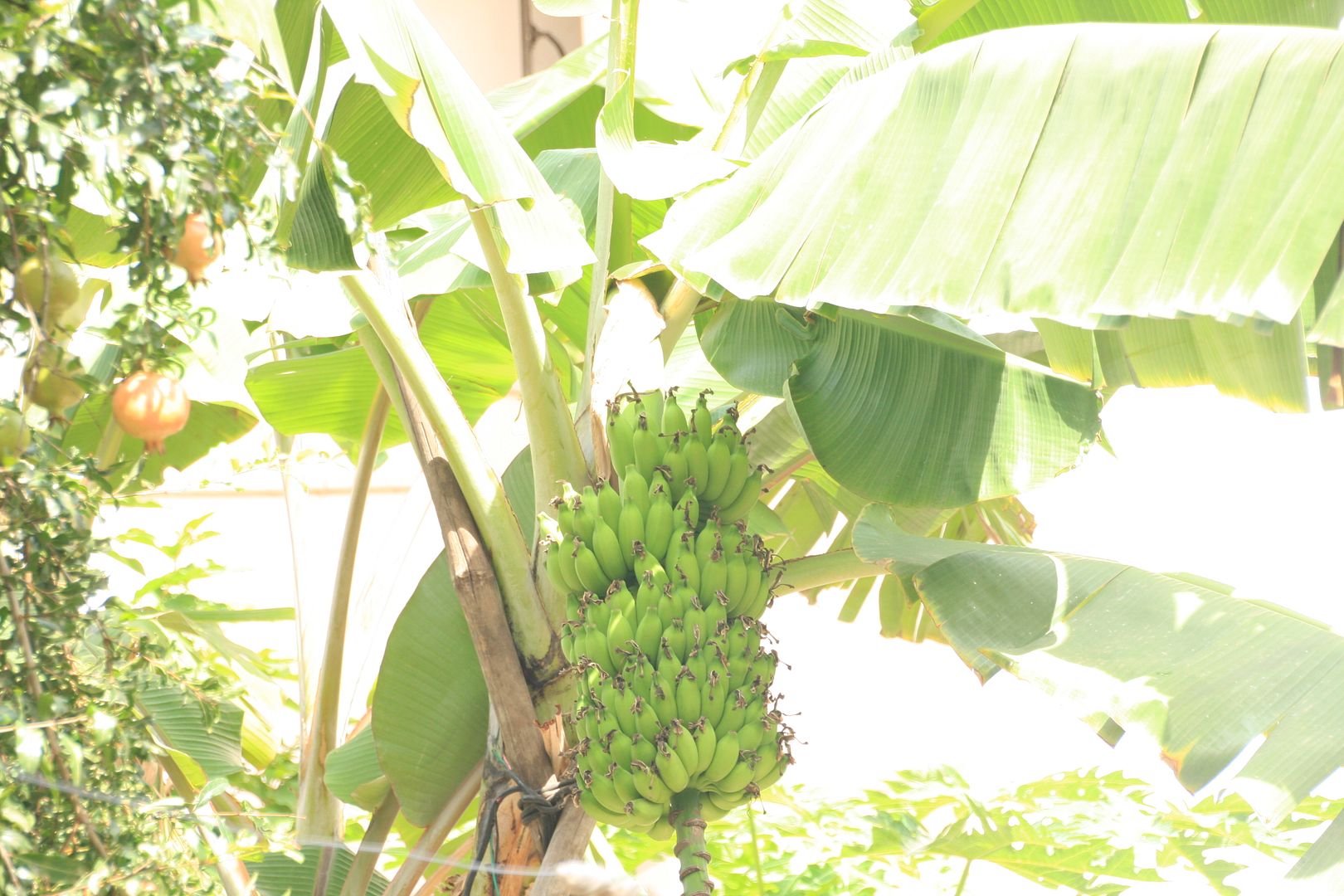 Papaya trees! I am more fond of the tree than the fruits. There was a time when no one would pay to buy these fruits but now they are sought after and people pay good money for them.