Dear Readers, Hope you are having a great summer and enjoying some time off. We are back from our hectic (aren't they always?) trip to India. We managed to attend a wedding, host and attend an 80th birthday celebration, participate in DH's 25th college reunion and make a week long trip up North near the Himalayas. I am back here and sad that I did not get a chance to meet a few of my friends who live in a city we did not pass through. India visits are always like that, not enough time but a lot to do and once back already planning for the next trip. This trip I was able to visit my maternal grandparent's village for ammavasai which is an occasion I always look forward to.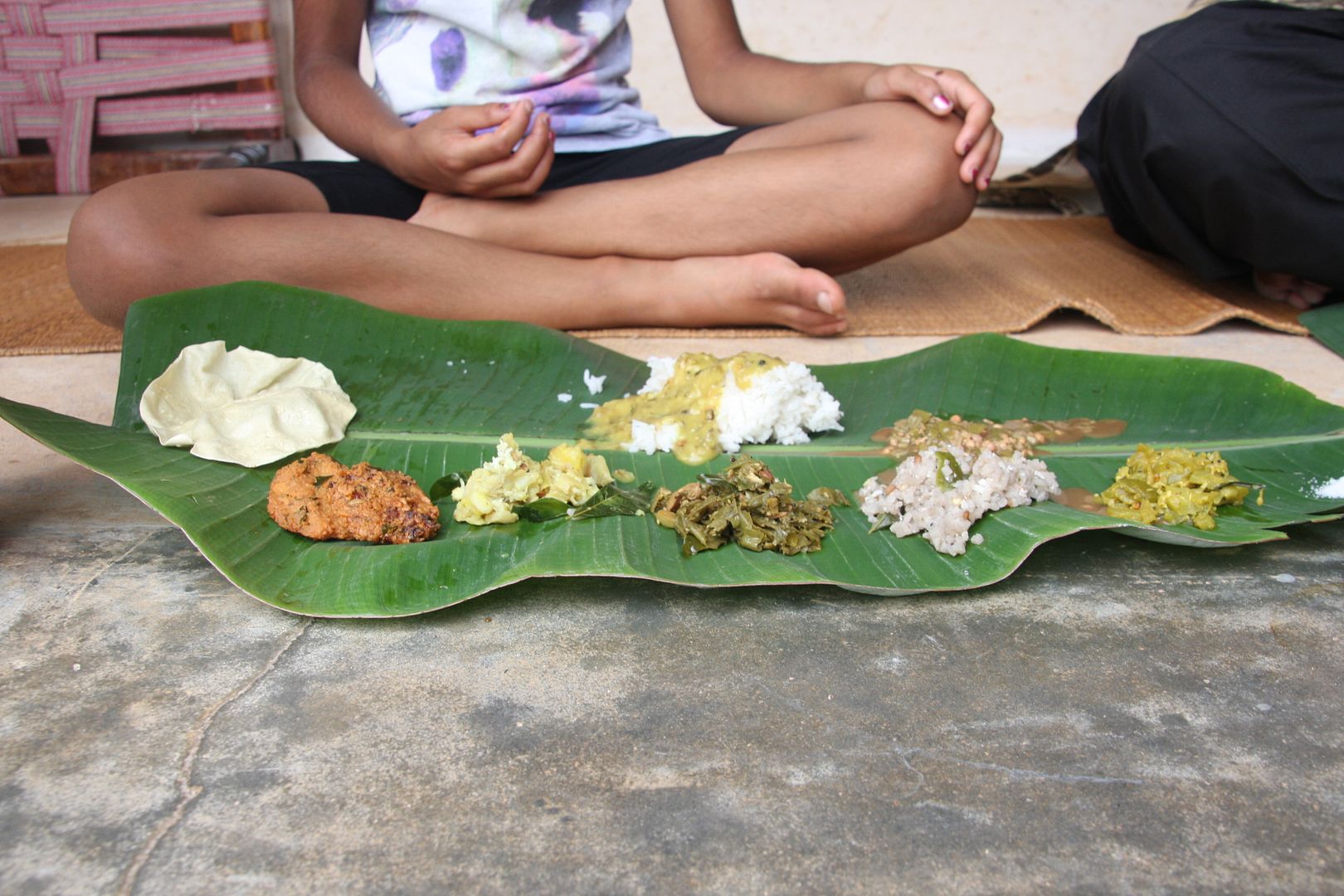 Ammavasai or new moon day is an auspicious day in any Kongu calendar. Lucky for us our visit coincided with one and we were able to enjoy some great ammavasai food at my maternal grandmother's place. My aunt, the sweet heart that she is also made it a mini get together so I got to meet with most of my first cousins who were there. From the time I can remember this is one occasion that has been practiced pretty much the same for long as I have known and has been that way probably for many generations. Ammavasai day, is for remembrance of our forefathers and those who have gone before us. The day starts with a fast by those who have lost close loved ones and no food or drink other than water is consumed till noon when the high meal is served after first offering prayers to God. Back then we youngsters who did not fast were served a good breakfast while grandfather, grandmother and great grand mother all fasted. The highlight of the day was the lunch and the kitchen was on over drive getting all the items cooked and ready for the afternoon feast. Once the breakfast was done, the kitchen was cleaned so were the pooja room and the dining room. More than anything else the atmosphere that prevailed like that of a festival day is what I craved the most. To recreate the same magic agreed it is going to be bit more work I might have to start following ammavasai. While my cooking might not be that of my grandmother's I can try to create the atmosphere and perhaps the kids might get to know some of the customs.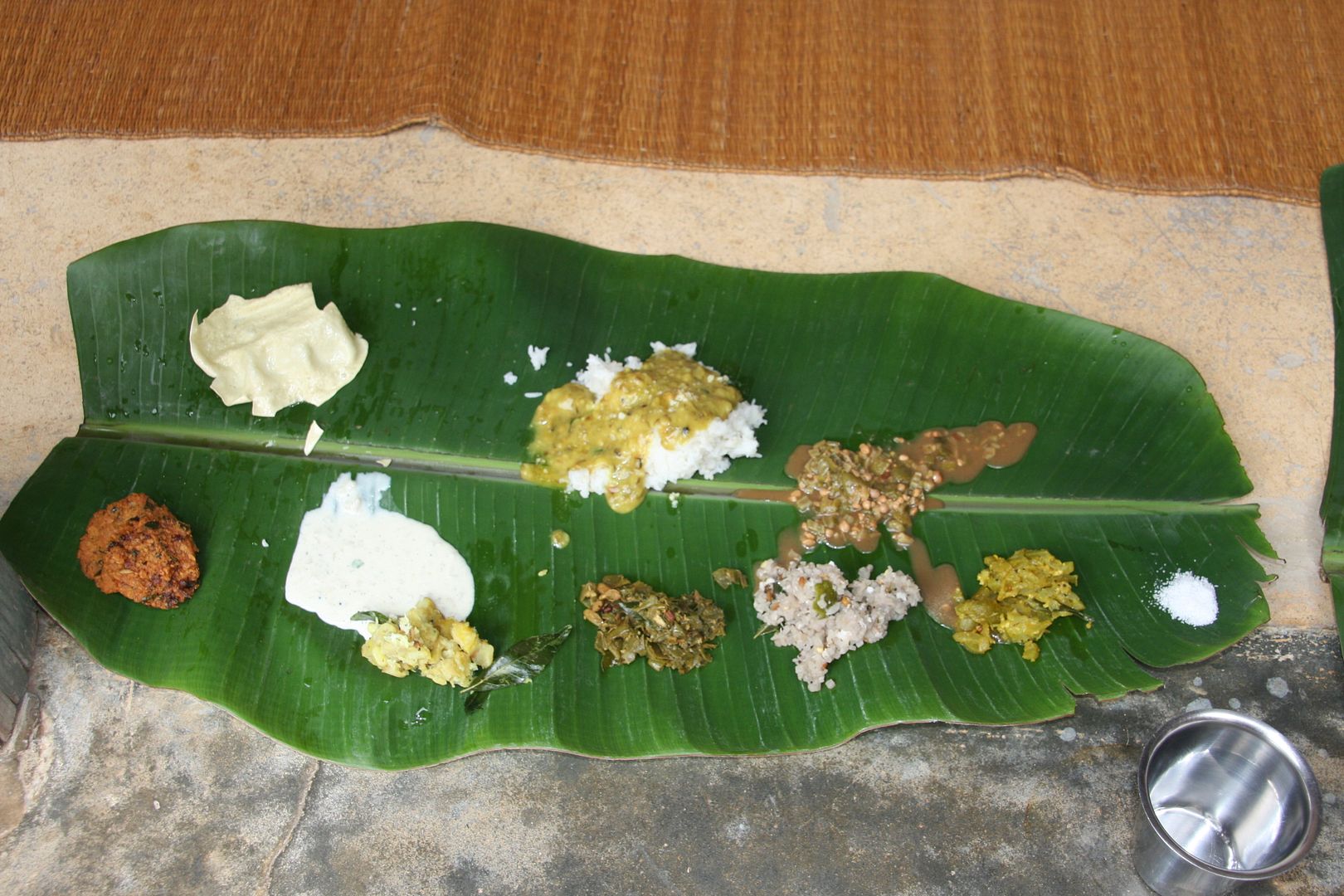 The spread was grand but simple with paruppu (dal), 4 kinds of poriyal, thayir kulambu, puli kulambu, a special pirandai puli kulambu, ,rasam, vadai and payasam, of course with curds, pickle and appalam. Even after all these years ammavasai celebration in my maternal grandmother's house still remains the same. With all cousins and relatives it brought back memories of times gone by when the house was always full. Today with all of us living in three different continents getting everyone under the same roof is a feat unto itself. Well it happened and we were all lucky for it. After a visit nearby kuladeivam(family deity) koyil (temple) we sat down to a scrumptious happy meal. Thanks to my cousin sister who shot a few pictures while I was busy digging in.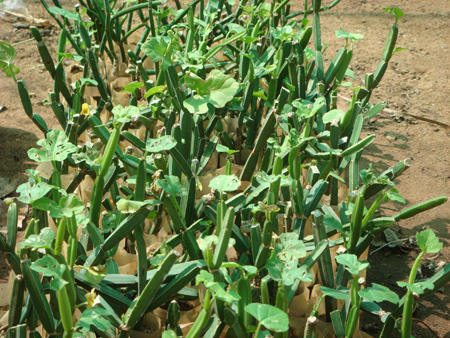 Pirandai Picture Courtesy:
TNAU Agritech Portal
The pirandai puli kulambu is a specialty for ammavasai. My dad has this growing around the house but cooking it requires a bit of time because of the itchy feeling once you touch and clean and cut the stems. Once the stem is prepared ahead of time cooking it is just like any other
puli kulambu
. The meal is served on a banana leaf. The first course starts with rice and paruppu followed by thayir kuzhambu, after which comes rasam and puli kuzhambu, which is followed by curd rice and finished off with some payasam. The side dishes were 4 poriyals, vadai and appalam with some pickles of course. As luck would have it, the day we visited my village had some rains for the first time in a few months and that was exciting as well.