I have gone back to spending an inordinate amount of time in front of the yogurt aisle again. I like to avoid using the vending machine at work. Seriously the stuff in those vending machines is abominable but when those hunger pangs strike... If I have to avoid dropping coins in the vending machine I need to have a proper breakfast and for the 10 AM hunger pangs something like a smoothie or a yogurt. But store bought yogurt is increasingly becoming a minefield to navigate with stuff that I don't need and moreover stuff that I don't know.
Let me explain this on again off again obsession with added sugar in food products. I am generally not averse to sugar and have an addiction for sugary stuff. It is not the addiction or the sugar itself that I am afraid of. If I am eating an oreo cookie or almonnd burfie I know I am eating sugary food and I need to control the number that is consumed.
It is the stealth sugar that I am afraid of especiallyin foods that are considered healthy like the yogurt for example. Most of them have between 16 - 35 gms of sugar about 3 tsp to 7 tsp of sugar and some smoothies have even more. I would not gobble 7 tsp of sugar during breakfast so why should the smoothie I buy have that much sugar? I don't appreciate being tricked is what it is.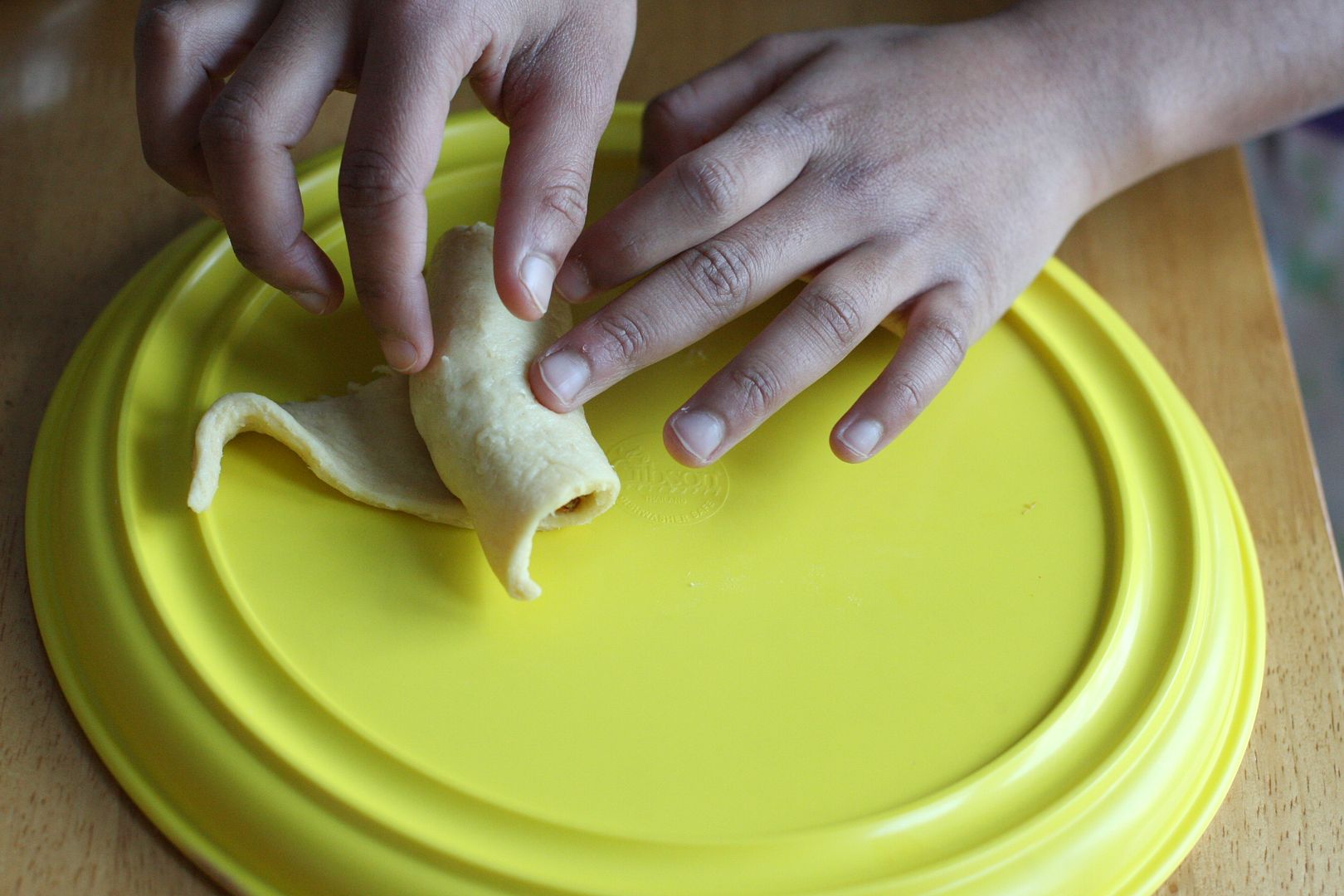 Anyway now on to how these Croissant rolls came to be. DD sports after school which means I have to pack a substantial snack besides the lunch. Those of you who pack kids lunches know how difficult that job can be. Easy to eat, tasty and stay fresh for a long period of time. So I was talking to my friend who also has a very active teen. This was her fantastic idea and I am loving it.
DD2 claims it was the best lunch ever (she got it as lunch). DD says all her friends were jealous (OK I made that up). Store bought croissant rolls and stuffing you fancy. Stuffing has to be dry and not soggy is the only requirement. I had made Turkey Kheema with navy beans and that is a perfect filling and the one my friend intially suggested. Or this
Goat Kheema
that gave Sandeepa several meals for the week. No reason that this should be a kid only lunch box item. It is perfect for adults as a snack too.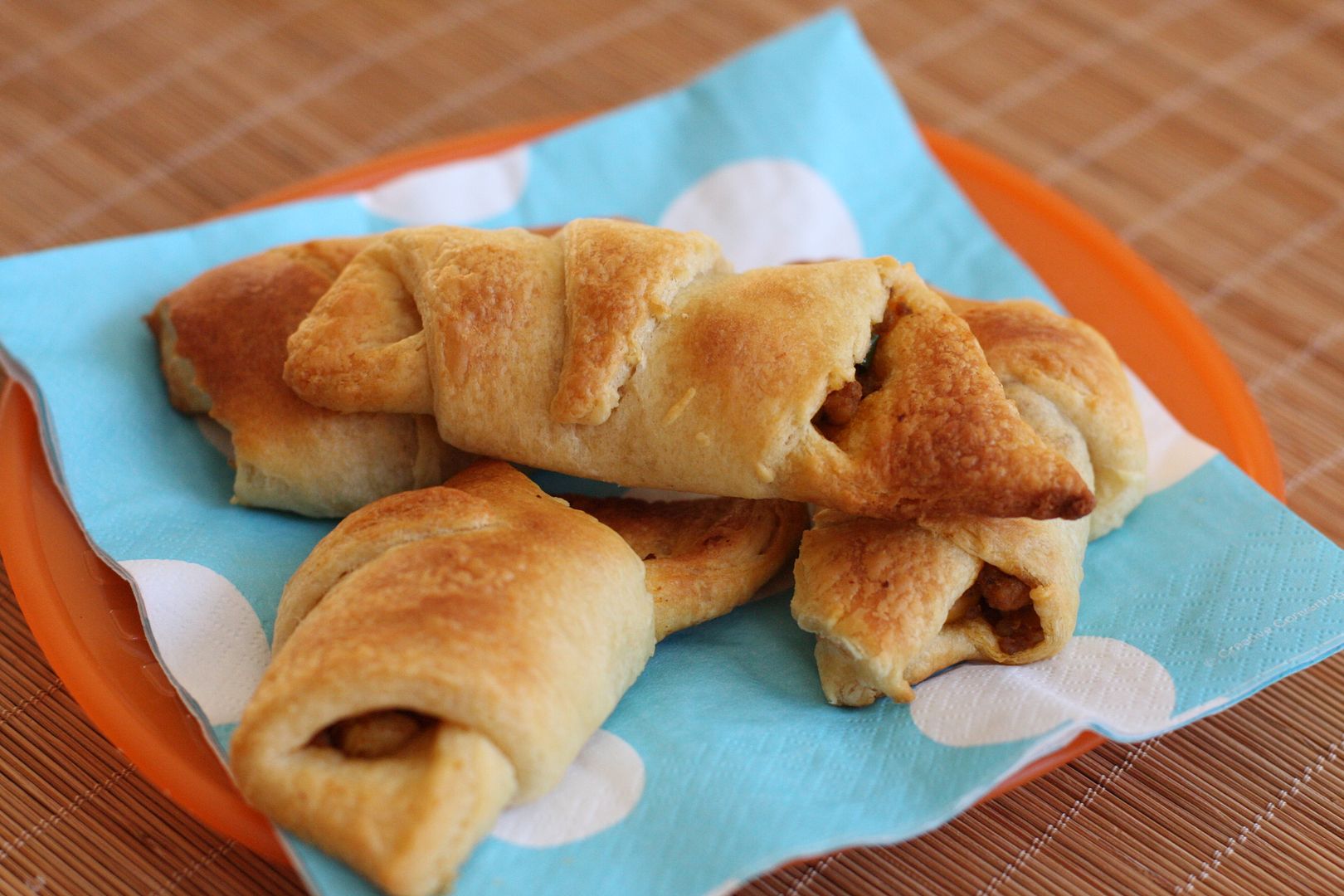 Stuffed Croissant Rolls Ingredients

1 pack ready to bake Croissant rolls (I used Pillsbury Crescents)
About 3-4 tbsp of Turkey Kheema

Method

Place about 1/2 a tbsp of the turkey kheema on each roll.
Roll it out like you would a croissant and bake in a 375F toaster oven for 8-10 minutes or till golden brown.
Let cool and pack for a tasty snack or meal.
Recipe for Turkey Kheema coming up shortly.