Few days ago
Mathy Kandaswamy
alerted me to the fact that Google was killing off its Google Reader service in June. Bummer! That is by far the primary means of subscription to this blog. There is not much I can do but sign the petition to Google to keep Google Reader -
Change.org
.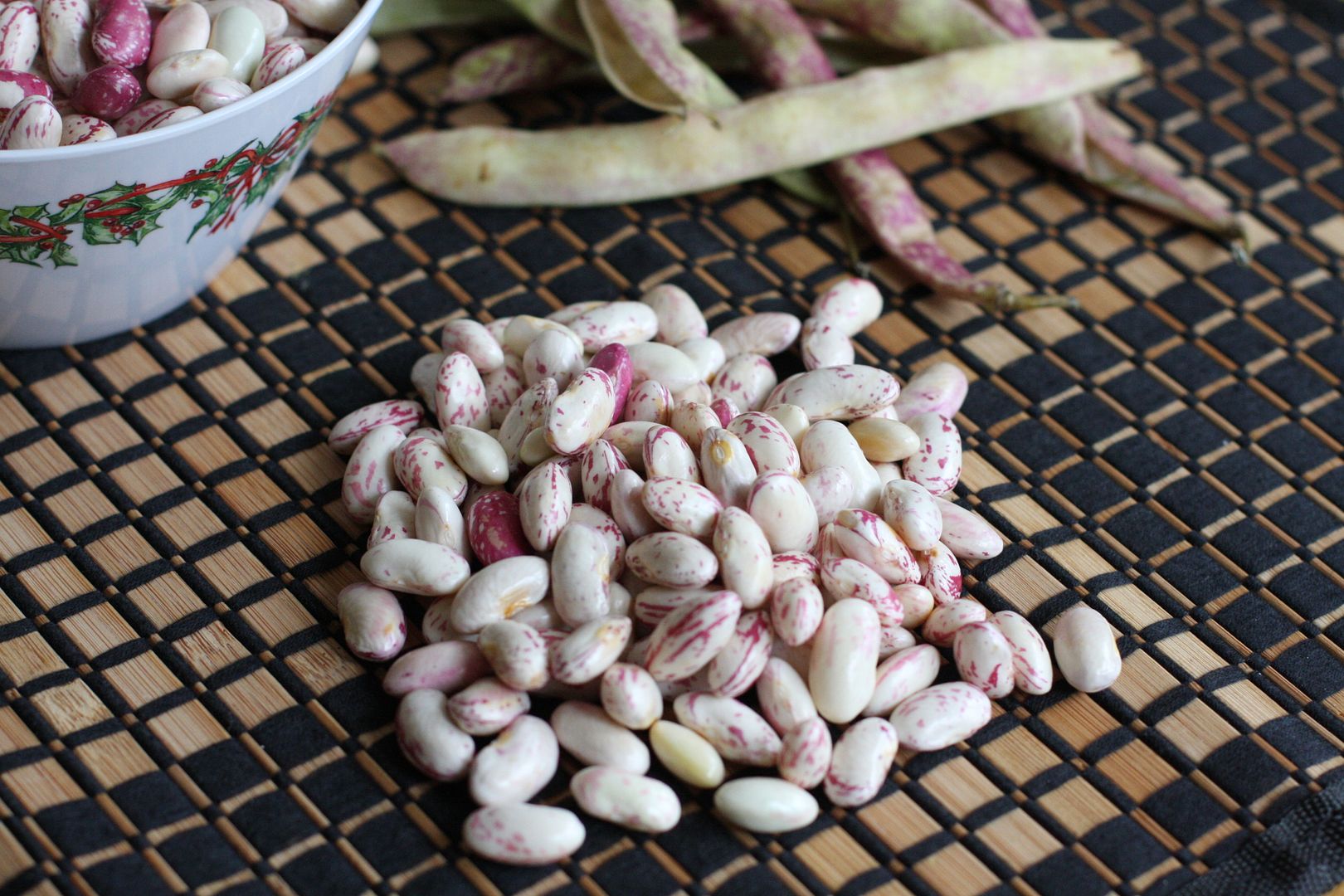 Leave your comments regarding your thoughts on Google Reader being killed.
Refer to the sidebar for other means of subscription for this blog. I saw an article in
LifeHacker for alternate readers
which might be of use to some. If any of you are using a reader besides Google that you like it will be greatly appreciated if you can share that.
Now on to the recipe, Fresh Cranberry beans are something I look for during the winter months and found them last week at the International (Korean) market. A bit pricey but well worth it I would say. I was thinking of some spicy roasted beans using my mom's fool proof recipe. Similar to this
butter means masala varuval
.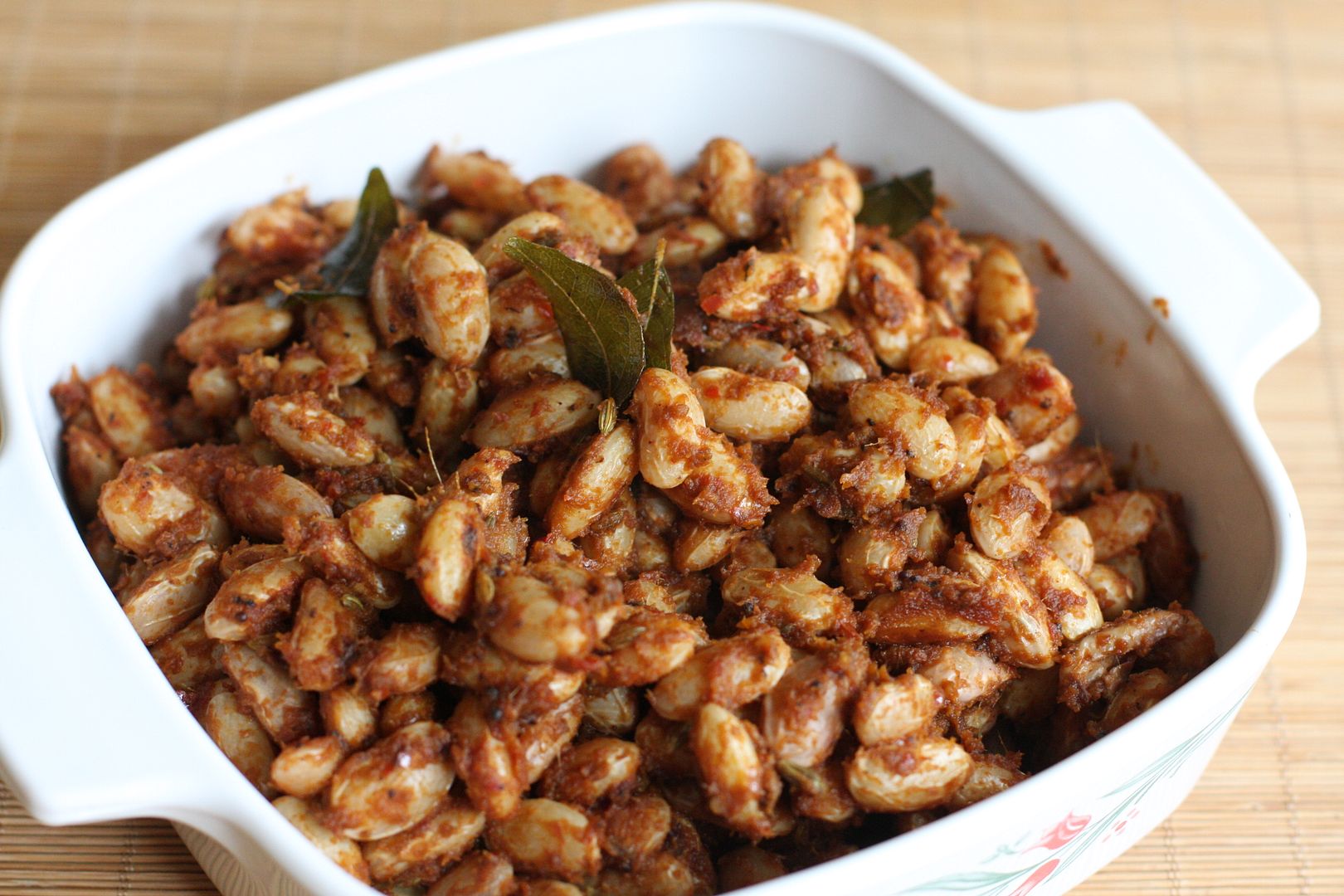 Fresh Cranberry Beans Masala Fry (Varuval) Ingredients

2-3 cups of fresh cranberry beans
2 tbsp of minced shallots
seasonings: curry leaves, cumin seeds and fennel seeds
salt to taste
3-4 tsp of oil
For the paste
1/2 onion red onion chopped roughly about 1/4 cup
1/4 of a tomato about 2 tbsp chopped
2 garlic cloves
1/2 inch of ginger
4-5 red chilies + 1 tsp of pepper (adjust to taste
Saute the above in a bit of oil till the onions are browned and tomatoes are mushy. Cool and blend to a fairly smooth paste without adding any water.

Method

In a sauce pan boil the beans till they are tender and fully cooked. Pressure cooker would work but I did them on a stove top.
Heat the oil in a flat bottomed pan and season with the curry leaves, cumin and fennel seeds and let them turn brown.
Add the shallots and saute till it starts turning brown.
Add the blended masala paste and saute for about 4-5 minutes.
Add the drained cooked beans and mix into the masala. Add salt.
Fry till the masala is nice and dry. If you need a slightly moist gravy like consistency turn of the heat earlier.

Serve with rice and dal (upppu paruppu).