Living as we do in the shadow of the Nation's Capital we take "Power" and talk of power seriously. Who doesn't like to have power? Don't know about you I would certainly like to. Does the rest of the country take this power thing as seriously as my neighbor's in the Capitol do? Not that the rest of the country is any more immune to the lure of power than my neighbors in the DC area. The only difference is we get all the bad name that is associated with it.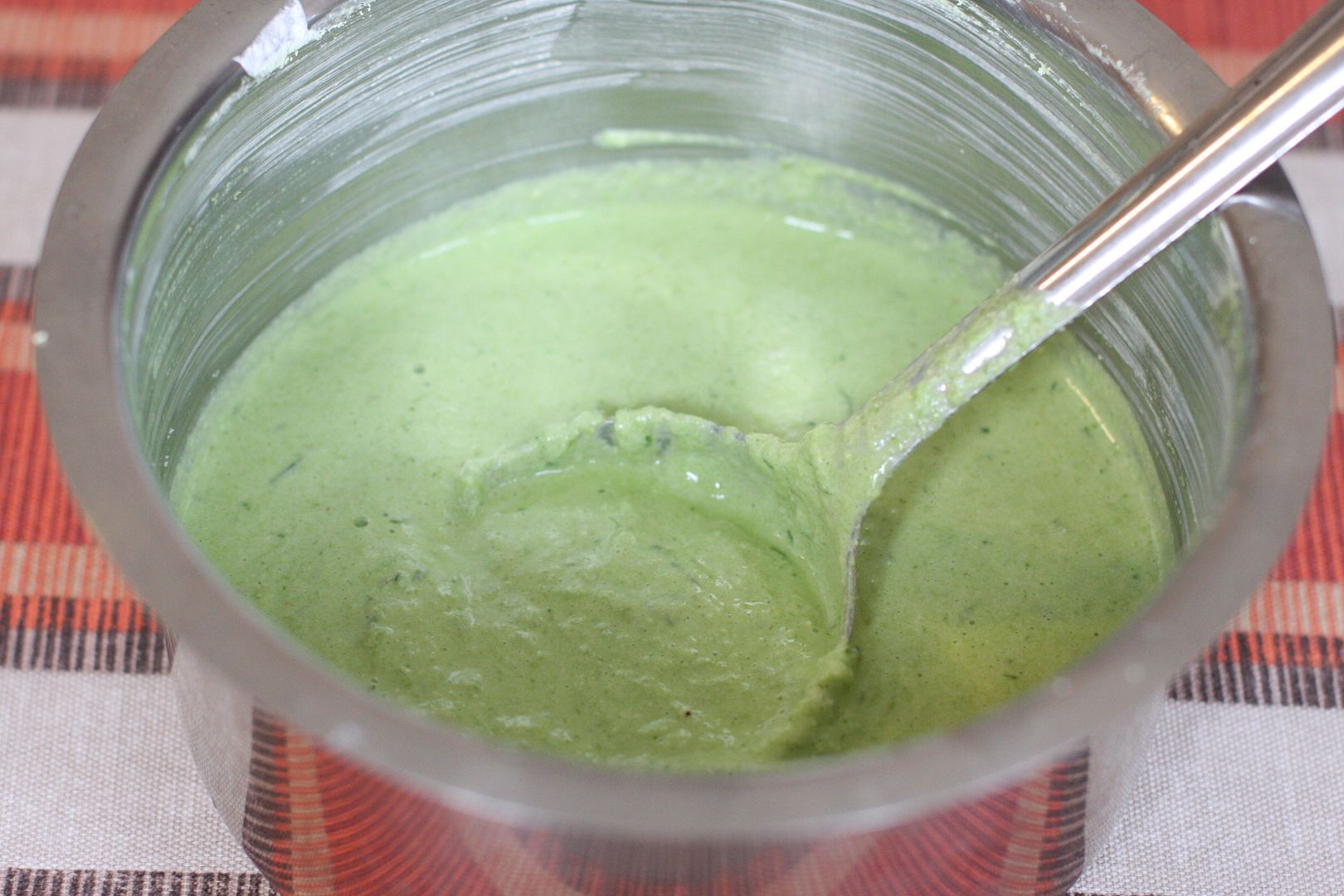 Batter ready
Anyway I am proposing that 'Power Lunches' to give way to Power Breakfast. When these powerful people start off with a 'Power Breakfast' they won't get on each other's nerves and maybe would put the affairs of the country in order. I wasn't thinking of that kind of power when I started talking about a power breakfast but nutritious power to start the day. The recipe is simple and the payback enormous. Having this kind of power is way better. What say you? How does someone get this kind of power? If you have left over
idli/dosai batter
or you can do the same thing with pancake if you like savory pancakes.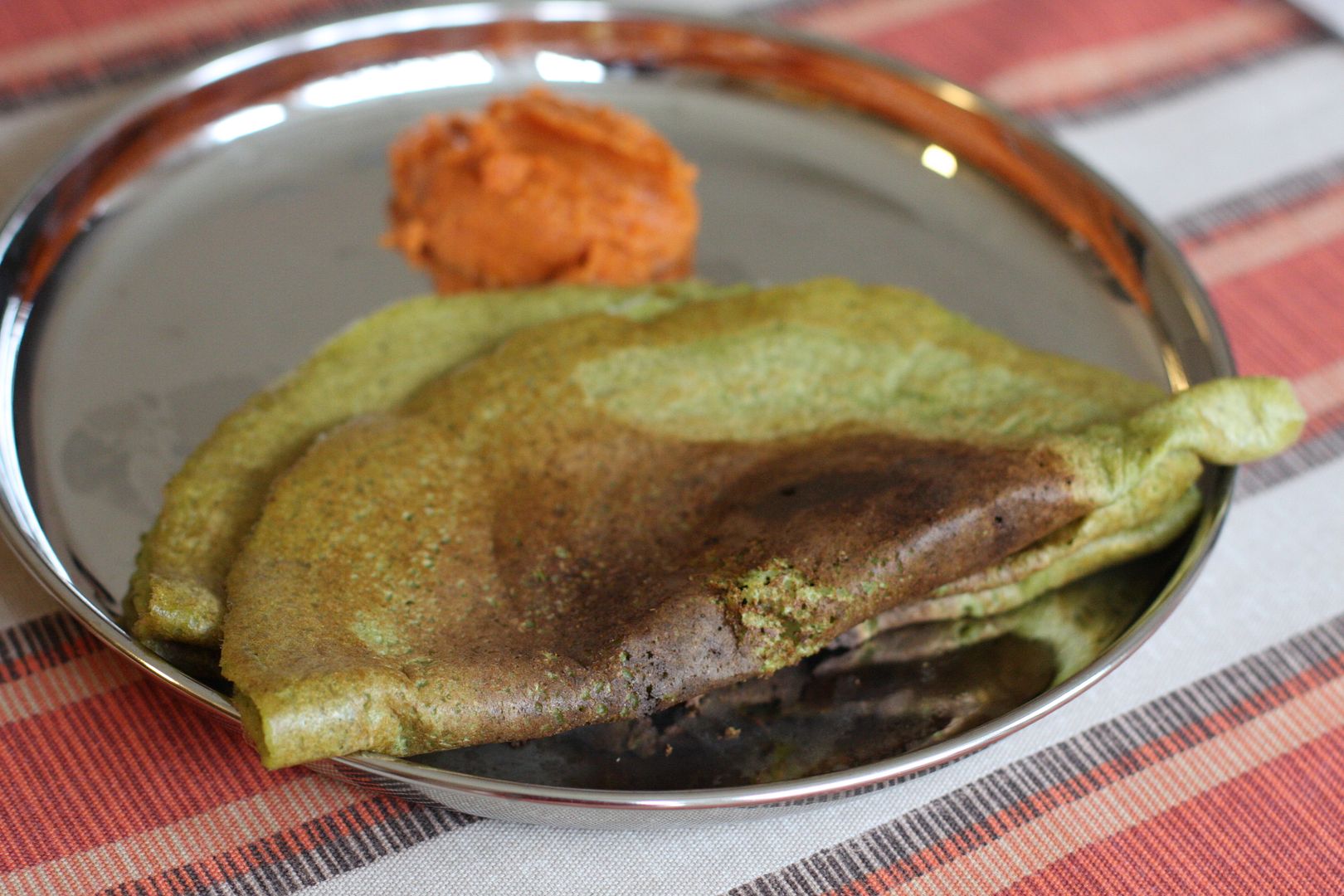 How to make - Idli Batter
Carrot Chutney
Zucchini and Spinach Dosai Ingredients

3 Cups of idli/dosai batter
1 Cup of Spinach
2 tbsp of chopped onions
1 tsp of cumin seeds
1/2 tbsp of grated ginger
2 green chilies
1 Zucchini grated
1 tsp salt
oil or cooking spray for making dosai

Method

Blend the spinach, onions, cumin seeds and green chilies together to a smooth paste adding about 1-2 tbsp of water if required. Alternately spinach and onions can be chopped fine.
Mix this blended paste along with salt, the grated zucchini and salt to the batter.
Heat a dosai pan and add a laddle of the batter and spread it around to a circle. Add a few drops of oil around the edges. When it start to get a bit browned on the edges, flip and cook on the other side.

Serve with some carrot chutney`. Notes:

Can be made a bit thicker oothappam (pancake) style.
Instead of blending the spinach and onions, they can be chopped into pieces and added to the batter