Do you buy Organic produce? I certainly do. Did the
study that was done by two Stanford scientists
a few days ago change your opinion about buying organic products? I would like to hear all of your opinion on that one. Here is my take on organic foods and why I purchase them. I was never under any misguided impression that organic foods were more nutritious than conventionally grown ones. I know organic produces can be just as tasteless. I have to admit though there are organic produce that are supremely tasty and sometimes so are conventionally grown ones. As far as taste and nutrition go I never thought one was better than the other.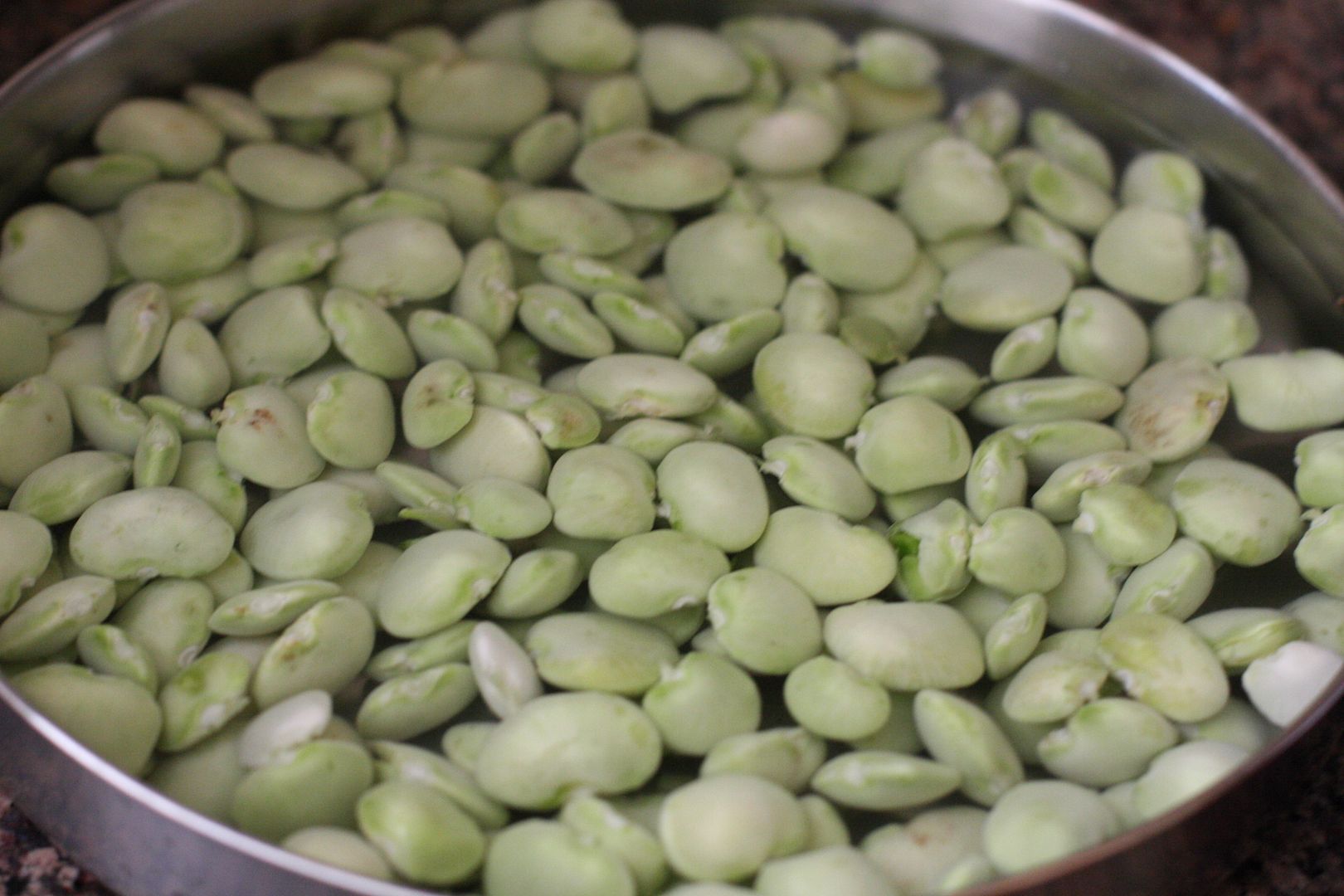 Where I knew that organic held an edge was where pesticides, hormones and synthetic fertilizers. The main reason why I always buy organic milk, egg and chicken but gave a pass where vegetables were concerned. I learned to be skeptical of organic claims when I found a box of organic ice cream cones with a cost that was twice as much as the regular ones. There are lot of food companies willing to charge extra and make an organic claim if they can get away with it so it is upto us consumers to make the distinction.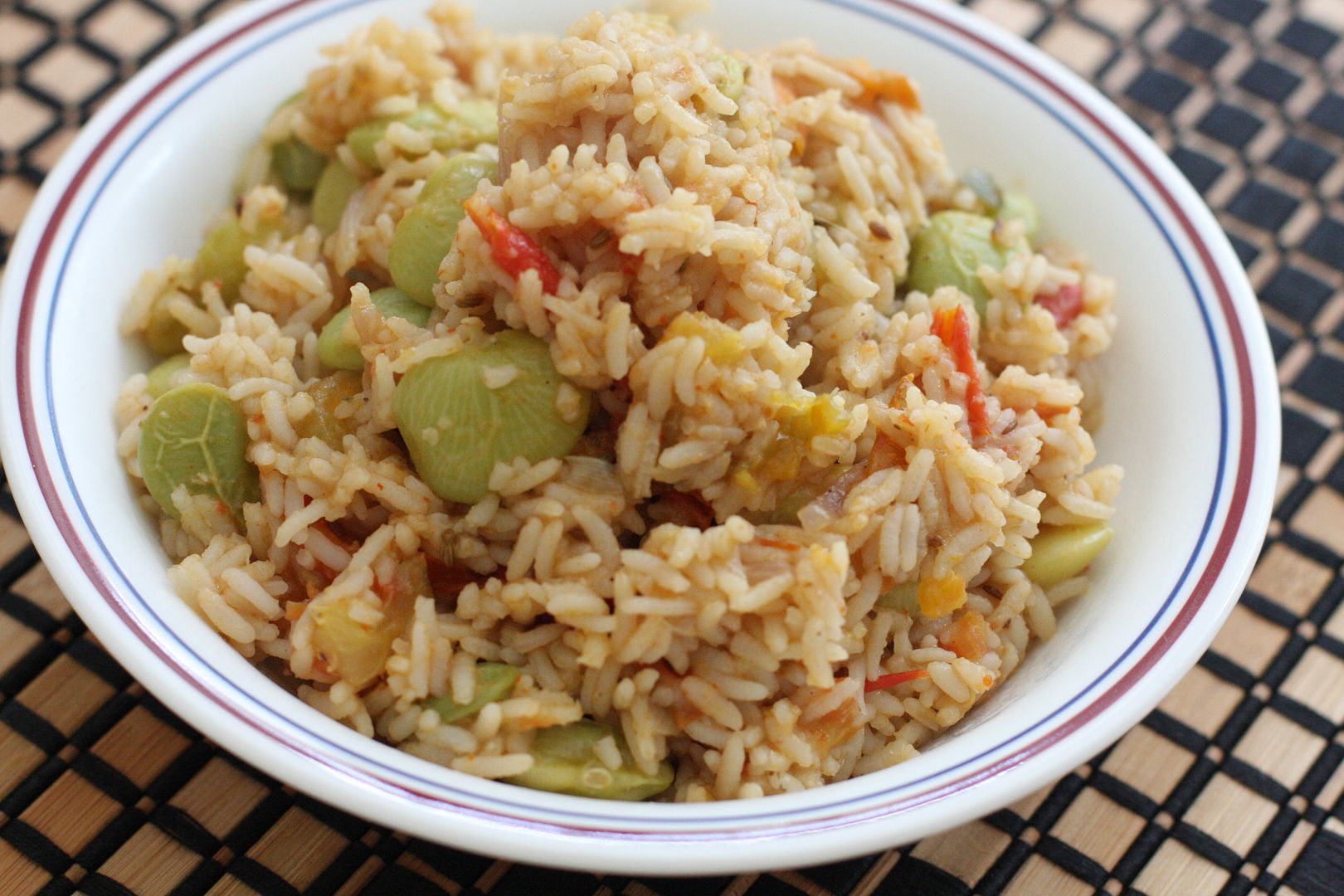 with Ponni parboiled rice and fresh lima beans
I personally think a more broader study analyzing the environmental factors and the effects of pesticides would have been more useful. Now on to the recipe, I know there are many tomato recipes out there and this blog has two of them. I wanted to post this just the same because it is tasty and different than the ones I usually make. On our recent visit to India we stayed for a few days with DH's cousin in Bangalore who is a fantastic cook. This is her recipe for Tomato Bhaath and of course with my modifications. I had some fresh lima beans which I added one time and some fresh green beans the next time.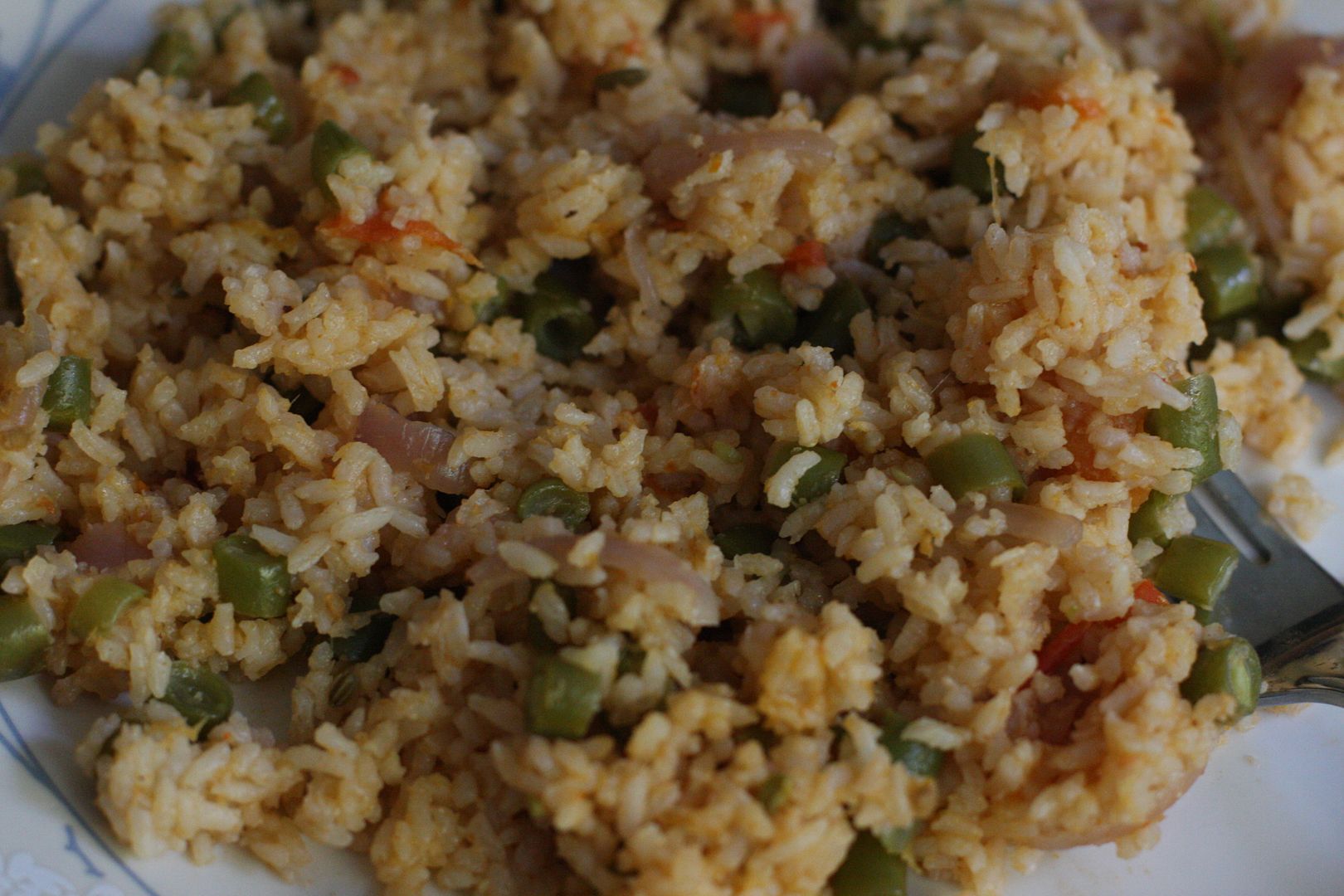 with seeraga samba rice and green beans
Tomato Bhaath Ingredients 1. 2 cups of rice (I usually use Seeraga Samba rice or parboiled Ponni rice, Basmati rice could be used too) soaked for about 20 minutes. 2. Fully ripe red tomatoes 1 1/2 cups chopped 3. 2 cups of lima beans / green beans (optional) 4. 1/2 cup of onion 5. seasonings: cumin seeds, fennel seeds, curry leaves and a bay leaf 6. salt 7. 2 tsp of oil Spice Paste 1. 3 tbsp of onion 2. 5 cloves of garlic 3. 1 inch of ginger cut roughly 4. 2 tbsp of coconut 5. 1/2 inch piece of cinnamon 6. 3-4 cloves 7. 4-5 red chilies (adjust to taste) Take all of the above and blend to a smooth paste Method 1. Take a pressure cooker and heat the oil and the add the seasonings and when they start to turn brown add the onions and saute till they are translucent. 2. Now add the Spice paste and saute till oil starts to show on the sides (about 10-12 minutes). 3. Now add the tomatoes and continue to saute till the tomatoes become mushy and mixed well with the spice paste. Add in the vegetables you are planning to add at this time. Sauté for a minute. 4. Add the rice and saute till all the liquid has been absorbed. 5. Now add the required amount of water, salt and let it come to a boil. Reduce the heat to medium and let the rice cook to about 3/4 th cooked. 6. Close the lid of the cooker, place the weight and let it cook for 8 minutes in heat to slightly less than medium. Turn off the heat and let it sit for about 10 more minutes before opening the lid and giving a good mix. Serve with raita of choice.