Bad things happen! Duh! We all know that. The reason I bring this up is because this blog has had to suffer. Not that I am a super talented photographer but my camera was a very important part of this blog's upkeep. Last week the camera slipped from my hands and fell, lens side down and broke. The heartache from breaking the lens on one hand and being called reckless by DH on the other all conspired to keep me away from posting anything new.
After moping for a few days I am now researching for a new lens and also learned a few tricks with the other long range lens which I rarely use. Now the not so often used point and shoot camera has been commandeered for service and seems to be coping just fine.
I have heard it said a lot of times.
"Breakfast is the most important meal of the day!"
"Eat breakfast like a King, Lunch like a Prince and Dinner like a Pauper"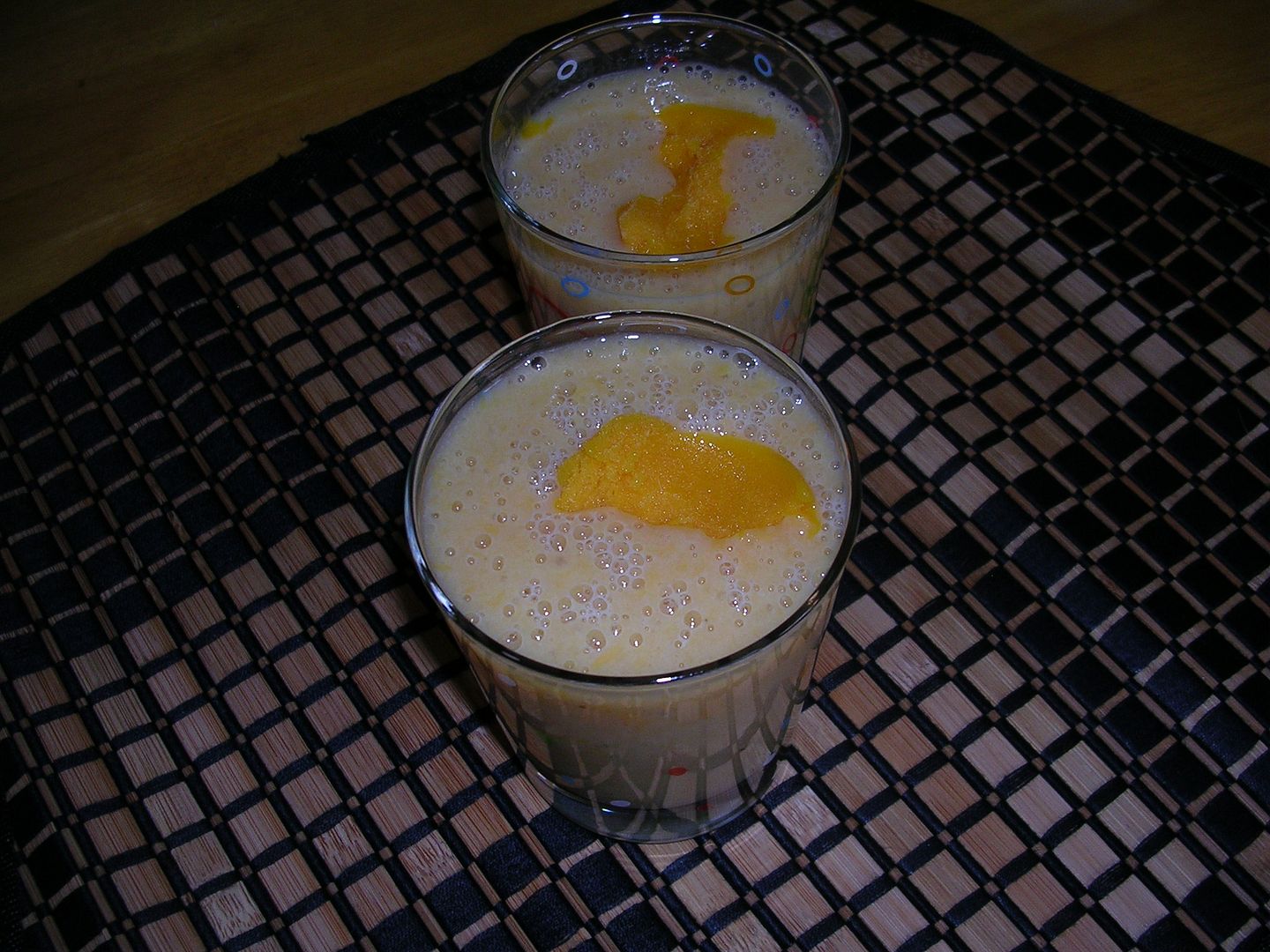 For me, skipping breakfast creates all sorts of problems. I feel sleepy, tired and hungry all day. Spending precious time in the morning is not an option, breakfast that is quick and filling is a necessity. This smoothies is also perfect for those trying to cut down on carbohydrates and adding more fruits in their diet. I am not a big fan of eating bananas but in a smoothie I actually like them.
This smoothie is just right when in a hurry and to eat on the go. You can be as creative as you want with the fruits. I prefer bananas or apples for the bulk and any combination of berries or while in season mango. Sweetened with maple syrup or honey. Takes exactly 5 minutes from start to finish.
What is your favorite quick breakfast?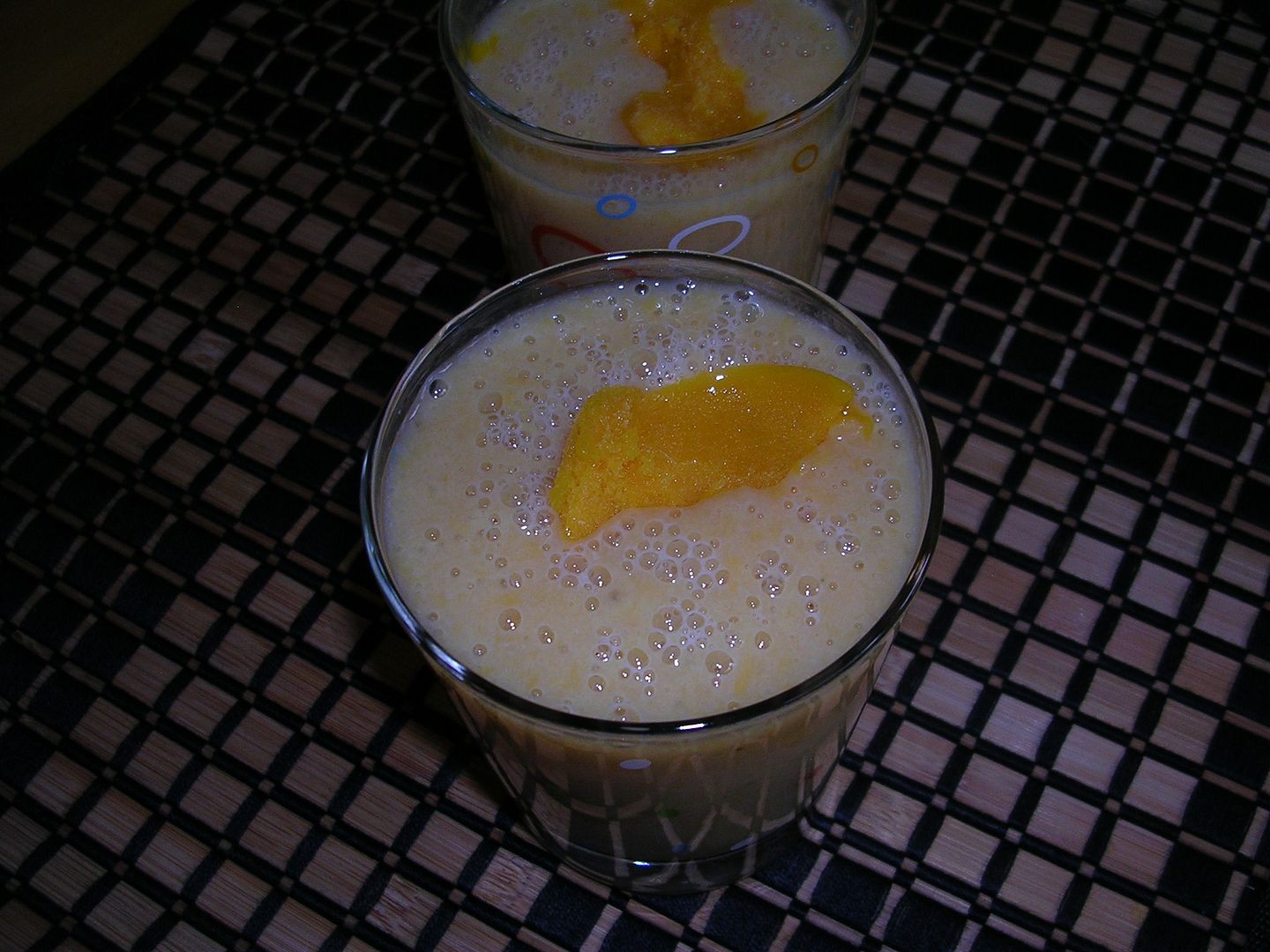 Mango Banana Smoothie with honey
Ingredients
1. 1 ripe banana
2. 1 ripe mango
3. 1 tbsp of honey or maple syrup or sugar (see note)
4. 1 cup of pasteurized milk


Method
1. Peel and cut the fruits and combine with honey and milk in a blender. Blend till the fruit is mushed. Add more if required.

Pour into glasses and breakfast is ready. Topped with a tiny bit of mango sorbet (recipe coming soon).

Note:
Cut out the sugar completely if you prefer. Tastes just as good.