If I see a green mango in the store I can't walk past it without conjuring up images of delicious pickles. Visions of every single one of them that I have tasted in the past dance before my eyes.
shredded mango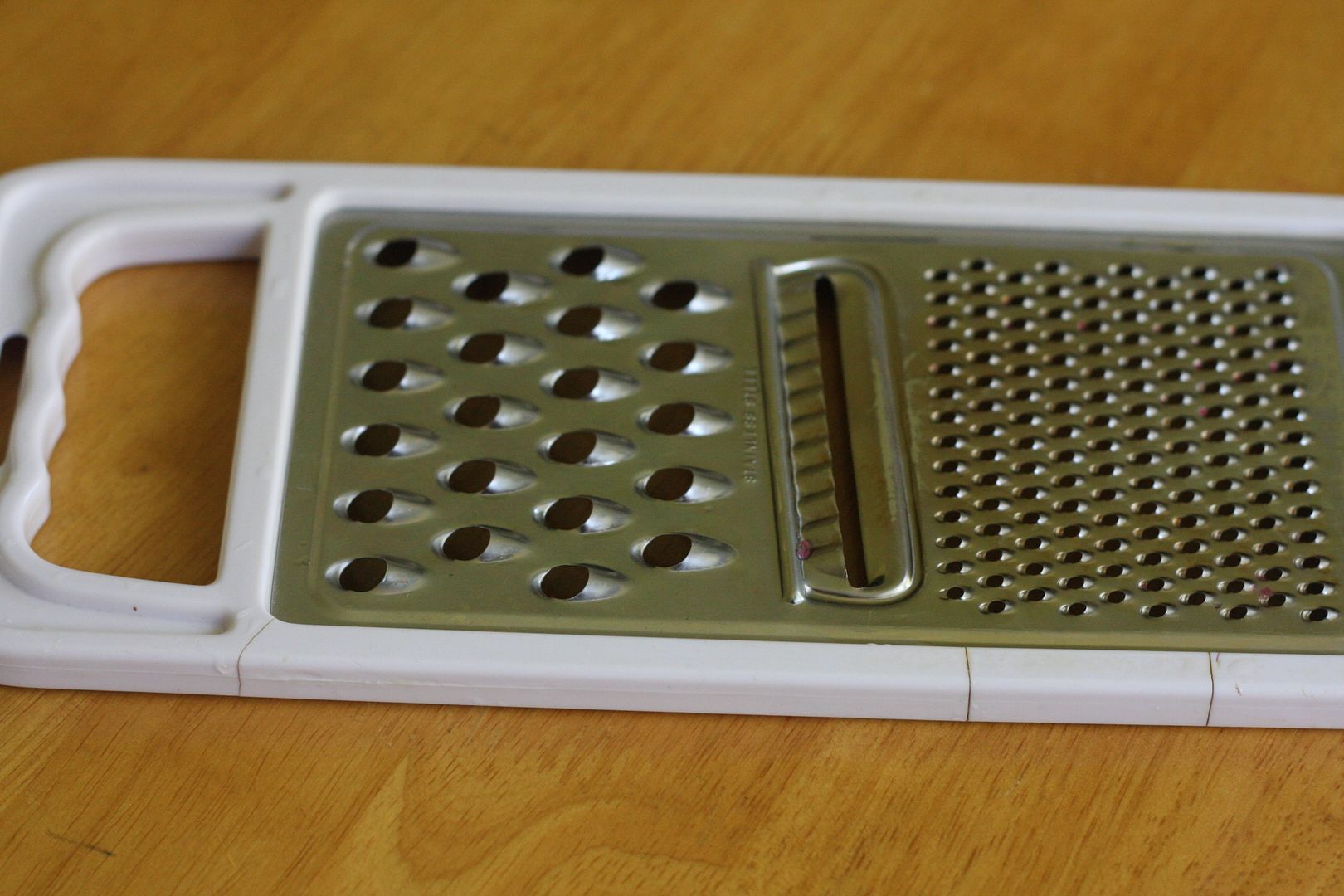 trusty old grater
The one I had picked a few weeks ago entered the refrigerator and away from my eyes the visions disappeared and it sadly languished there till it started getting dark spots on the skin.
pickled and ready!
I salvaged it a couple of days ago. With the skin peeled it was good as new. This was the first time the mango I bought was sour. I should have picked a few more. I will during the next visit.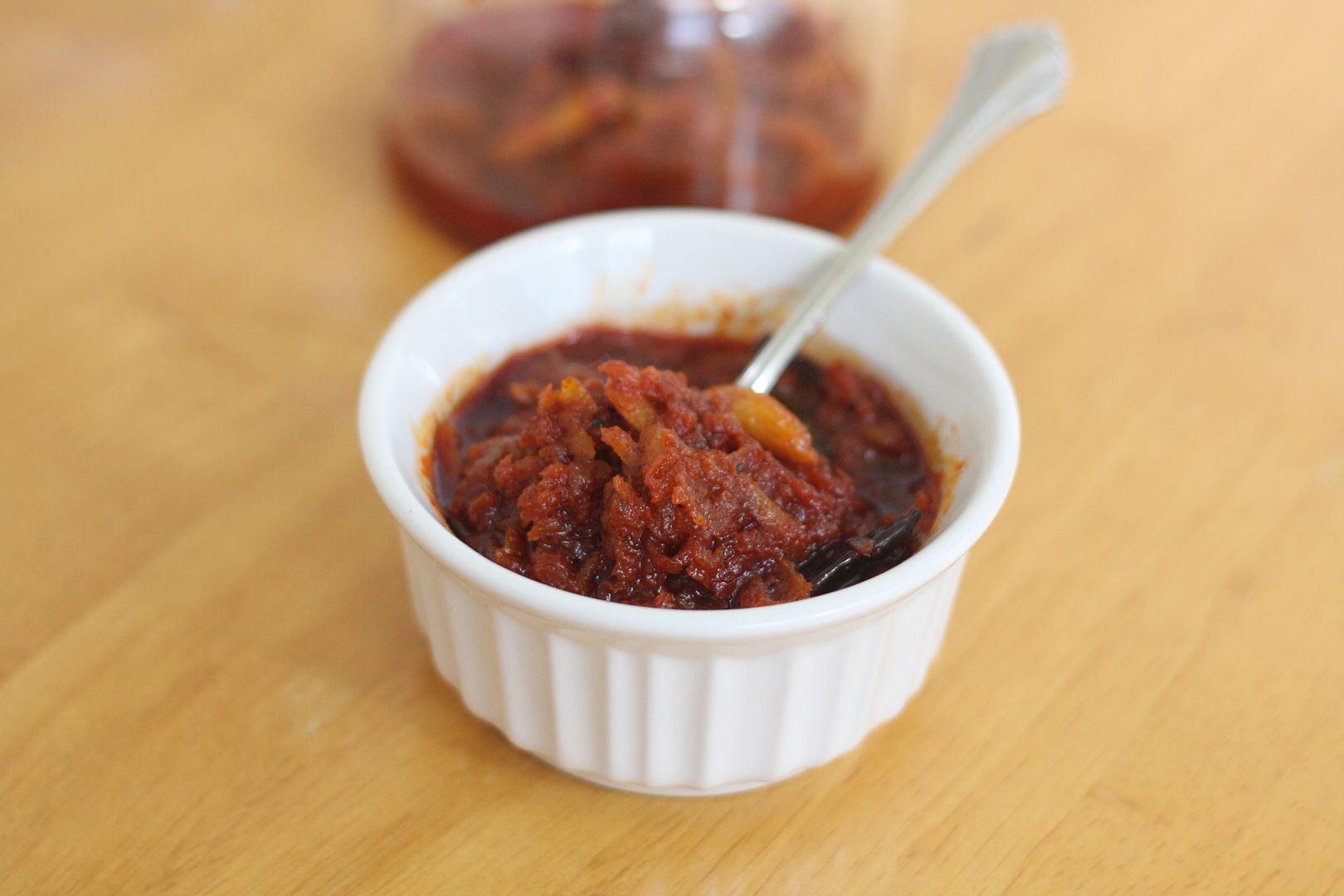 With mangoes both raw and ripe flooding the markets, it is time to give this a try.
Mango Thokku Pickle
Ingredients
1. 1 firm green mango peeled and grated (about 1 1/2 cups)
2. 6-8 garlic cloves cut into halves and then lengthwise
3. 1/2 tsp mustard + 10 methi seeds + 2 red chilies (roast and powder)
4. 2 Tbsp of red chili powder
5. salt to taste
6. 1/2 cup of sesame oil + (more if required)
7. seasonings - 1/4 tsp mustard seed + few curry leaves + a pinch of asfoetida + 1 broken red chilli
8. 2 tsp jaggery

Method
1. Grate the mango on the slightly bigger hole in the grater
2. Heat a wide mouthed pan and add half of the oil. When hot add in the asfoetida first followed by mustard seeds, curry leaves (see note) and the broken red chillies.
3. When the mustard has spluttered add in the grated mango and let it cook. Half way through add the garlic pieces (this will be after approx. 10 minutes)
4. In the meantime roast the mustard, methi seeds and red chilies and make a powder (coffee grinder works best for this). Set aside
5. Add in salt and the mustard powder and let it continue to cook. The time to add in the chili powder is when most of the bubbles have subsided.
6. Add the rest of the oil cook for 5 minutes more and then add in the jaggery and cook for 5 minutes more. Turn off heat.
7. Cool and store in a clean glass jar.
Note:
1. Wash and dry the curry leaves and roast them or microwave for a minutes before adding. This is to avoid oil splashing.