Yes! another chili recipe in the space of a few weeks. It feels like I am rediscovering the joys of eating chili all over again. All thanks to DH who likes the way the dish comes together and finds that the cutting and chopping (of course without me throwing instructions) relaxes him. The kids especially DD2 is given a lot of sous chef work which she seems to relish.
It was this
article - Lamb Finds a Match in a Fragrant, Earthy Chili
which got me started in the direction. We buy minced lamb from Whole Foods and generally cook it this
way
. But this time lamb was bought which this recipe in mind.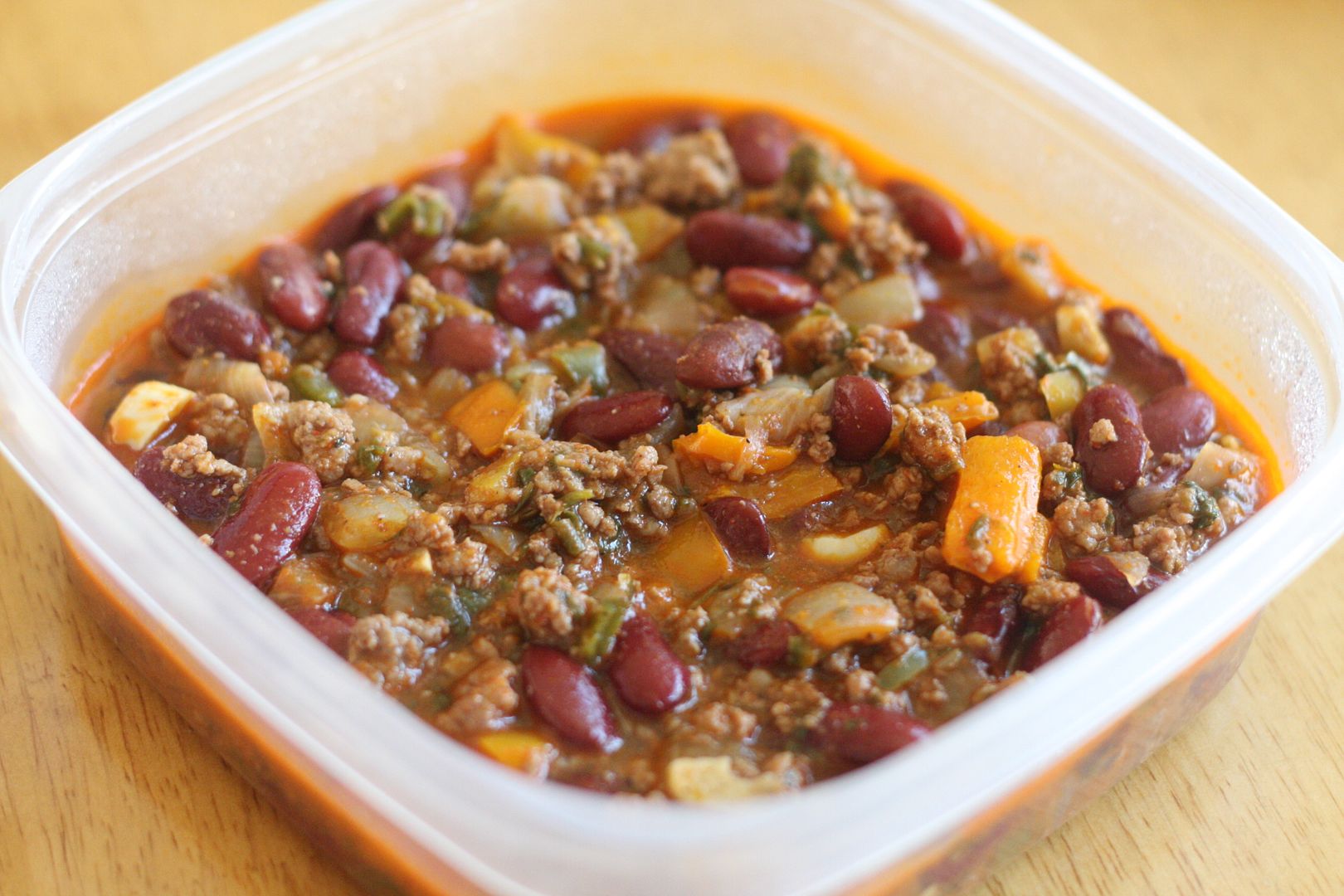 The taste of the chili at lunch the next day was so much better and I assure you it was not the hunger. A crusty piece of bread to mop up the juices was all that was needed. The kids loved it too. I finally realize that chili needs chili powder the red spicy kind to make it tasty.
Recipe Source:
Lamb and White Bean Chili
We used the Red Kidney beans we had on hand instead of the white beans the recipe called for.
Lamb and Bean Chili
Ingredients
1. 1 lb minced lamb
2. 1 1/3 cup of dried bean or 3 1/2 cup of cooked beans
3. 1 large onion chopped
4. 2 bell peppers seeded and diced
5. 5 cloves garlic chopped
6. 3 jalapeno pepper chopped fine
7. 1/2 cup worth of chopped cilantro
8. 1 1/2 tbsp of tomato paste
9. 3/4 tbsp chili powder (taste and add according to tolerance level)
10. 3 tsp coriander seeds + 1 tsp cumin seeds - roasted and powdered
11. salt to taste
12. 1 tbsp olive oil + 1 tbsp safflower oil (use any oil you choose) or 2 tbsp of olive oil
13. 2 tsp of black pepper powder + 1 tsp salt
14. lime wedges

Method
1. In a dutch oven or a hard bottomed wide mouthed pan heat half the oil and add the minced lamb and let it brown. Add the black pepper and salt and set it aside.
2. Now add the rest of the oil onions and bell pepper and let them soften (6-8 minutes).
3. Add in the cilantro leaves and let the leaves wilt. Add in the garlic and jalapeno and let them cook for 3-4 minutes.
4. Add the coriander, cumin and chili powders mix them in well. Add the tomato paste and let it mix and cook for 5-6 minutes.
5. Now add 4 cups of water and the cooked lamb and salt let it cook for 45 minutes to an hour.
6. Serve with a squeeze of lime.