I am not all that fond of Indian cities. The crowds, traffic, pollution, heat all besides adding to the annoyance makes me want to run away to my ancestral village. Here in the US, it is the suburbs that get to me. The lack of people, the cemetery like quietness all make it seem like human beings were sucked out and the shells of their dwelling were left behind, even though the truth is there are a lot of people who live in suburbia. It is absolutely impossible to tell the unique character of a place but for the sameness that seems to permeate suburbia all over this country.
In contrast the US cities are the ones brimming with character and quirks. These are the qualities that make you want to go back to the city again and again or not. I have professed my love for DC. There is a lot to like about DC and I won't go there today.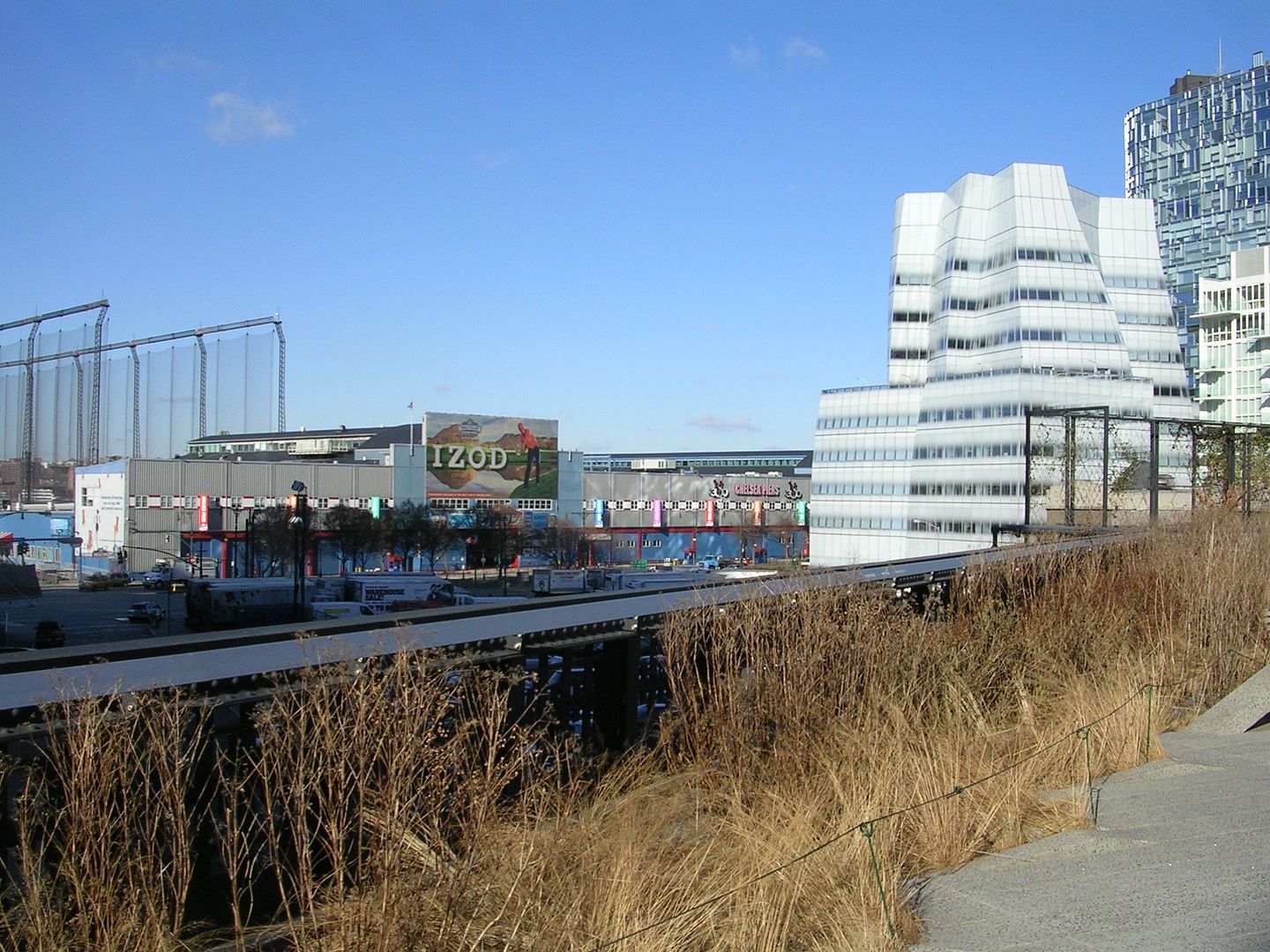 The other city I keep falling in love over and over is New York city. Who doesn't you say? The crowds which seem to forget that niceties like letting someone pass, the honking cars, the exotic tongues all add to the charm. There is something happening all the time but of course the city never sleeps so no surprises there.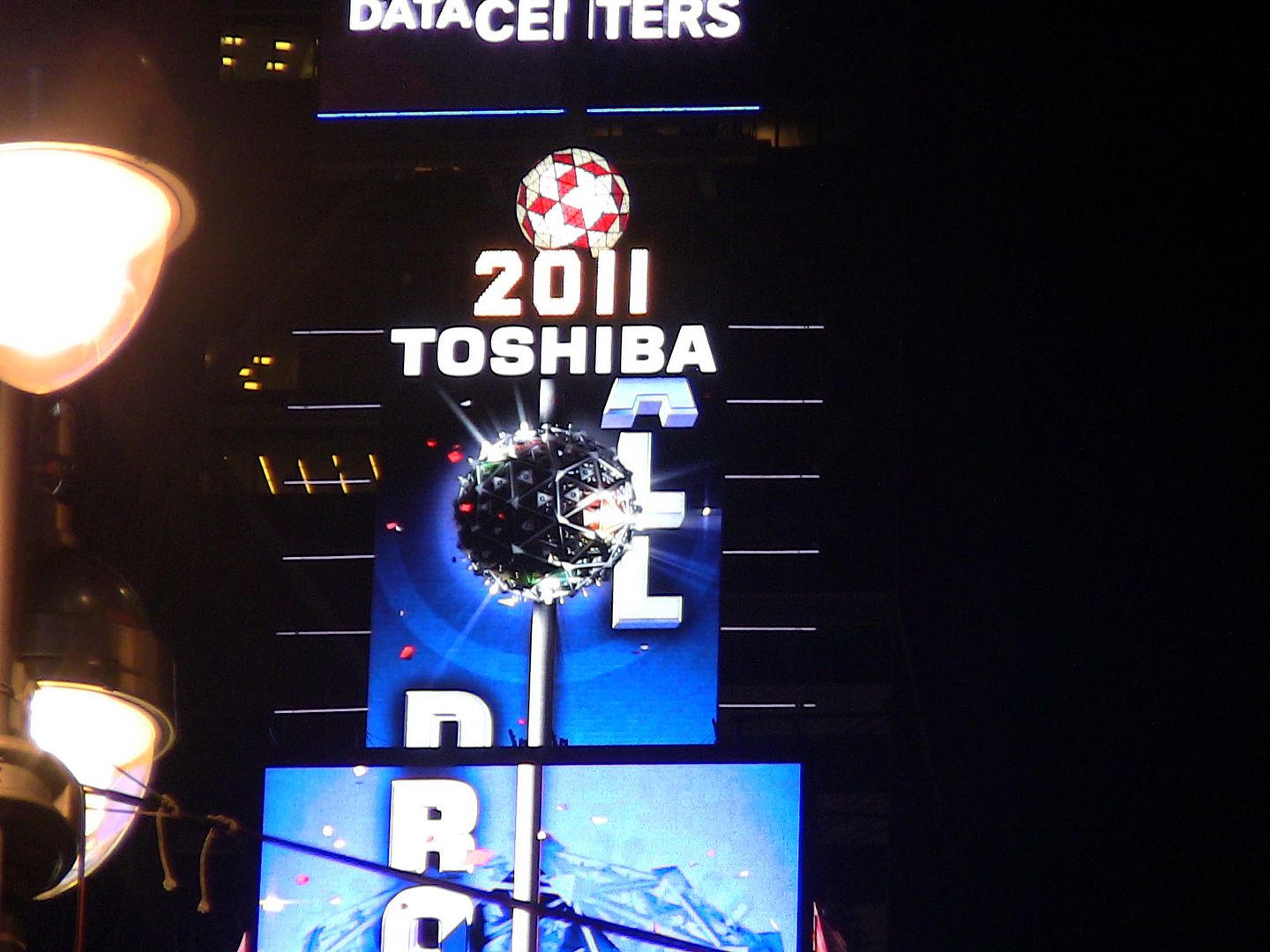 Christmas in New York was crowded, noisy and did I say crowded? Usually we stay with friends in New Jersey and drive through the city which is not the same as exploring by walking. This time we took a bus from DC to NY and stayed in the city. This meant we had to do a lot of walking and the cold and wind made it a bit difficult but walking we did. We were in the heart of Broadway after all so did catch a theater performance as well.
It took all of 10 minutes to realize that everyone keeps walking and fast so stepping aside to let someone pass is normally not done. Among all the walking the street carts provided the fastest and easiest way to get food. My favorite among the small eateries was
Maoz Vegetarian Falafel sandwiches
a chain. The falafels were crispy and flavorful. I also sampled falafel from the cart vendors, so I had something to compare against and I paid almost the same price for both but thought the Maoz was way better.
The contradictions the first and second paragraphs can be explained thus. It is probably the dullness of life in suburbia that makes me appreciate cities here in the US perhaps. Whereas in India the chaos of every day in the city makes for appreciating village life. Grass is greener on the other side always.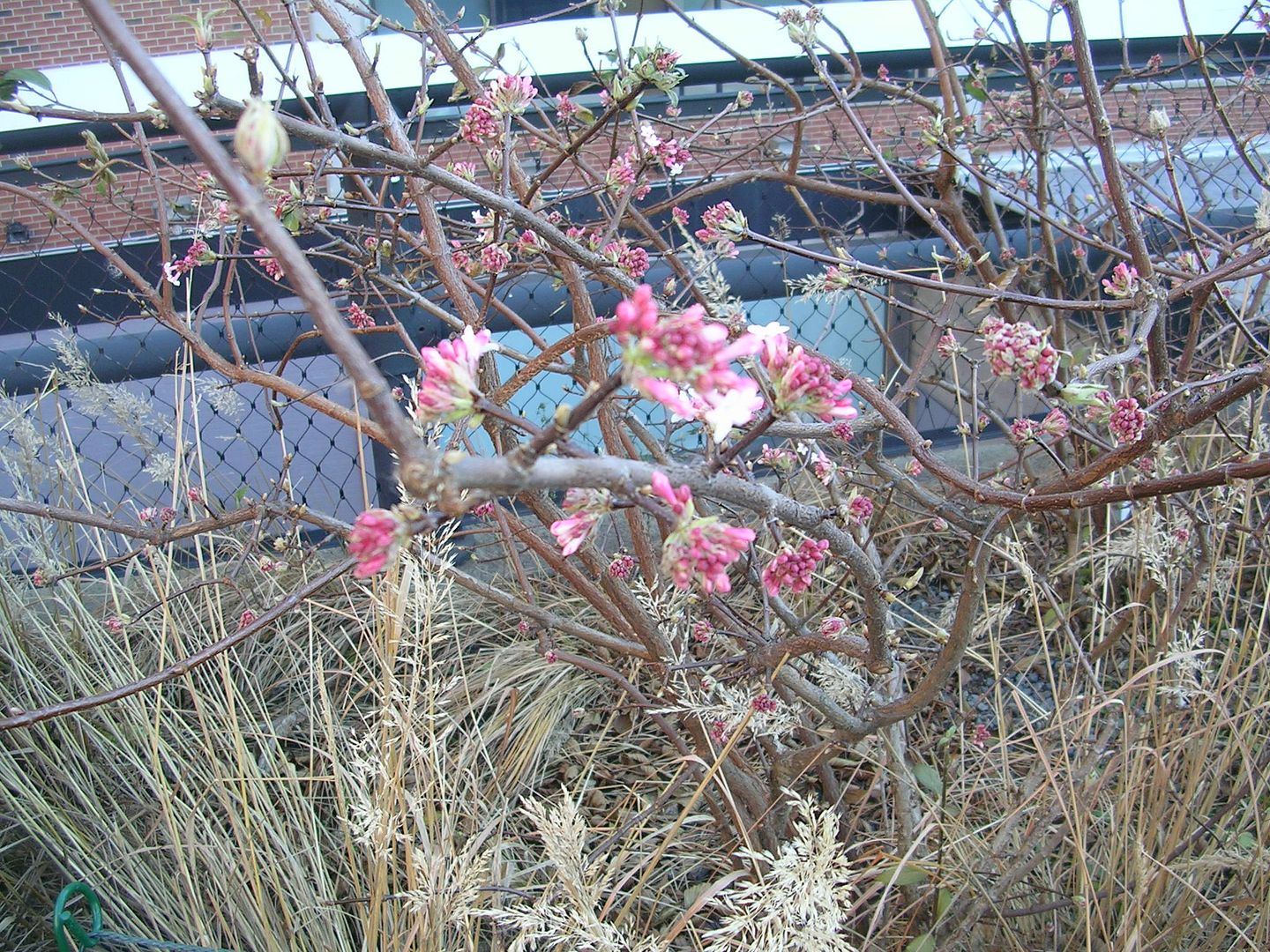 What is your favorite city?
Now on to the recipe,
It is not actually a recipe but a suggestion. Sweet potatoes parathas like sweet potato fries should be the new find. The super soft slightly sweet parathas were a kids delight as well. What brought the recipe about were some overcooked mushy sweet potatoes. To eat boiled sweet potatoes they have to be cooked just so when overcooked they taste just about inedible. Not to despair, just set them aside to be used in making parathas.
I did not add any other spices to it but a tiny bit of chili powder and grated ginger would be nice too.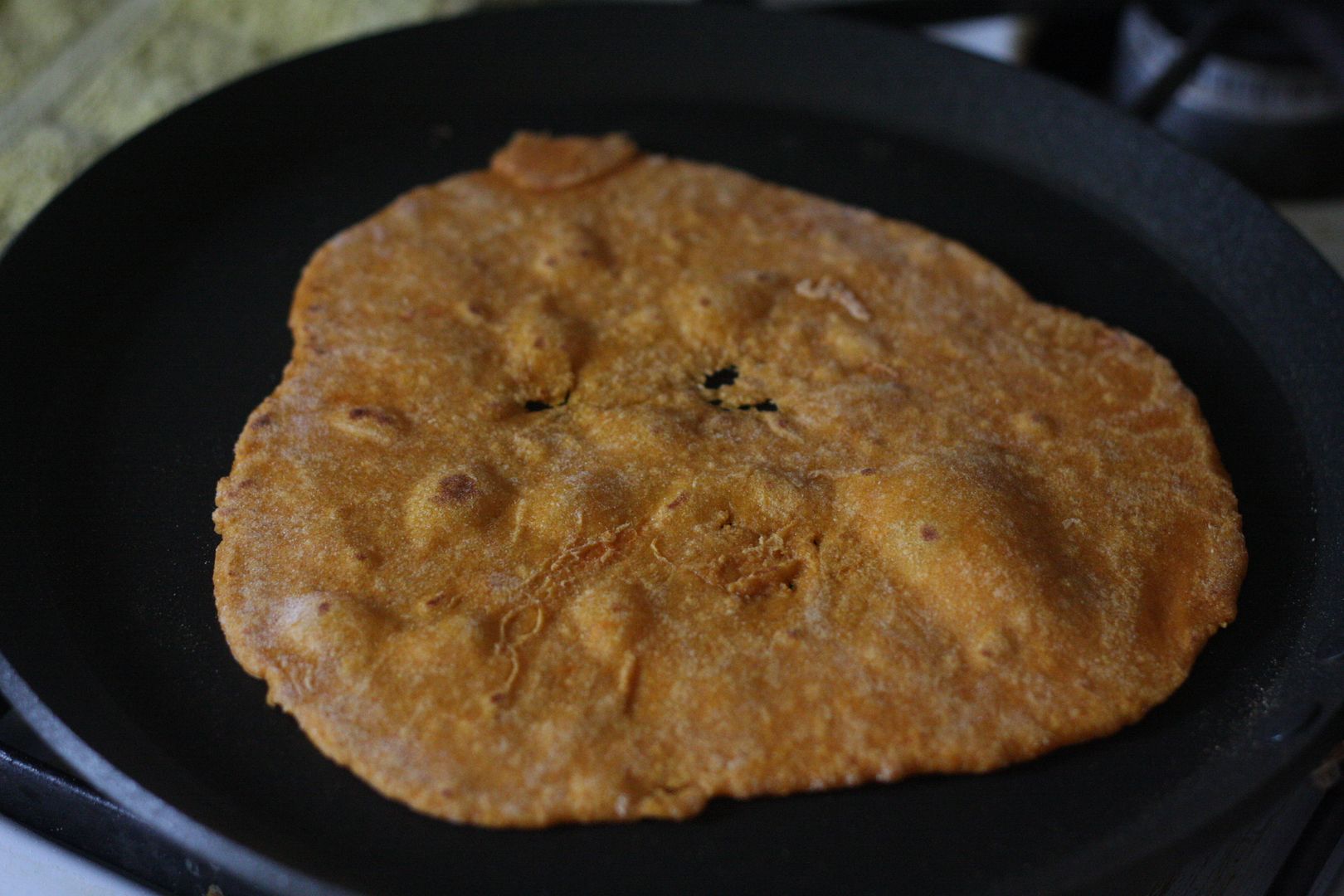 Sweet potato parathas
Ingredients
1. 2 sweet potatoes
2. 2 - 2 1/2 cups of wheat flour (atta)
3. a pinch of salt
4. 1 tsp chili powder (optional)
5. 1/4 tsp of cumin powder (optional)
6. 1 tsp of grated fresh ginger (optional)

Method
1. Peel and mash the sweet potatoes till smooth.
2. Add the wheat flour and salt (and the spices if doing so) and mix to form a smooth dough.
3. Let it sit for 30 minutes (this is a must).
4. Now make small lime sized balls and roll it evenly into a 4-6 inches in diameter.
5. Heat a tawa and cook the paratha first on one side and when it starts to get brown spots flip and cook on the other side.

Serve with pickles or just by itself.