When my mom was getting ready to leave to India after the summer
baby sitting duties
holidays, I asked my college age cousin in India what she wanted from here. Some background here. She wanted to start a cake shop even before she was old enough to go to college. You all know how it is back home, of course her ambition was shot down. The place where she suggested for a cake shop has one now and doing very well apparently.
Nothing akka came the reply. I was wondering in my mind if a good baking book would be a good idea. I was planning to send it as a surprise. I found a used Williams and Sonoma book on Amazon for about $5. When it came home I could not find the heart to part with it. I feel guilty but planning to take it when I go home to visit. I am not a big baker so me and DD2 spend a lot of time just leafing through the book. We learned the difference between genoise and ganache recently.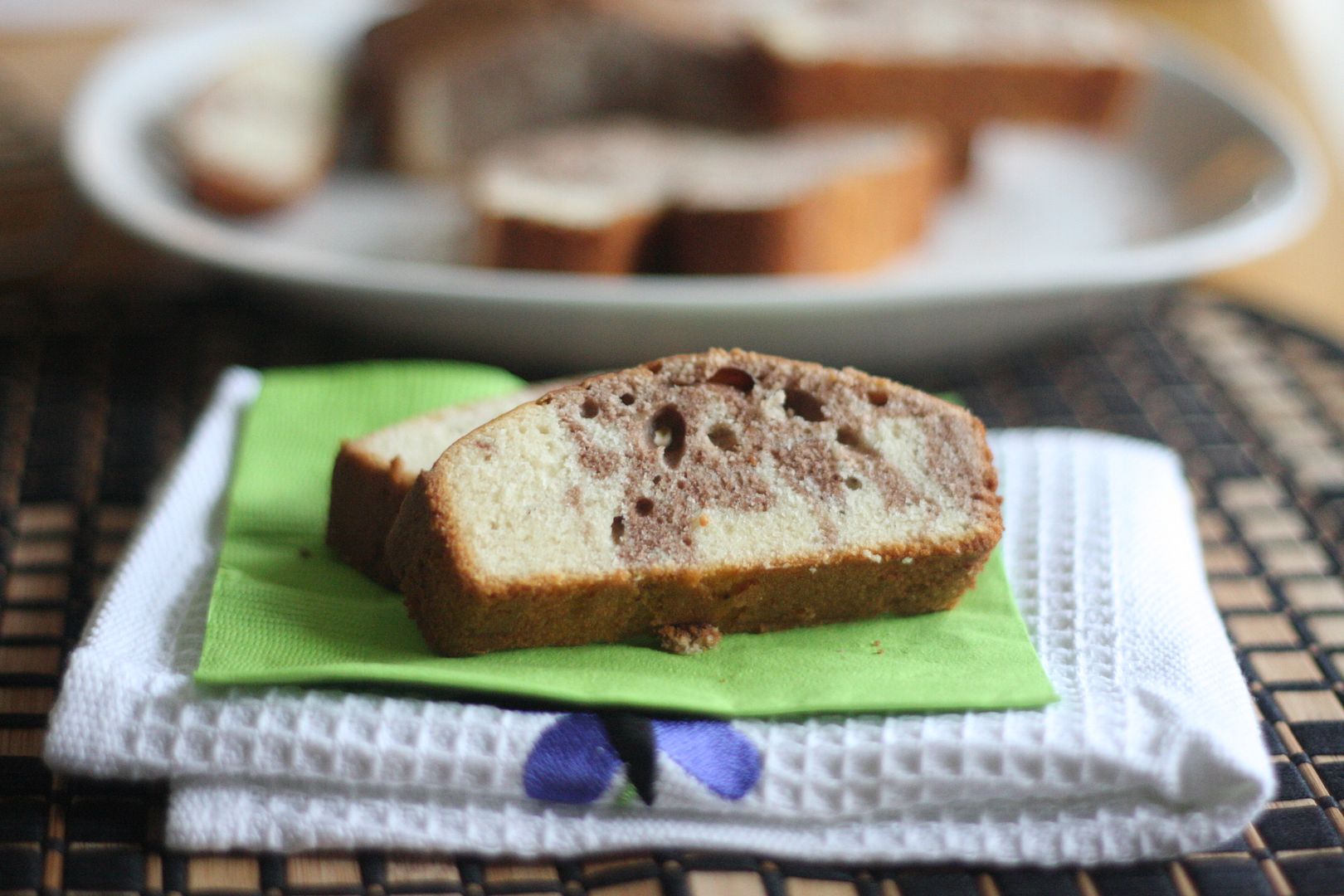 During the thanksgiving holiday we visited another friend's house for a dinner. I promised to bring along a cake. Pound cake was just too plain but a marbled one sounded a bit more posh. So that is what we set out to do.
I used the recipe from the book I chose to keep selfishly for myself -
Williams Sonoma - Essentials of Baking
. I love this book with recipes that look like even I could tackle.
The recipe made 2 takes one round 8 1/2 inch cake and a loaf cake (the one pictured).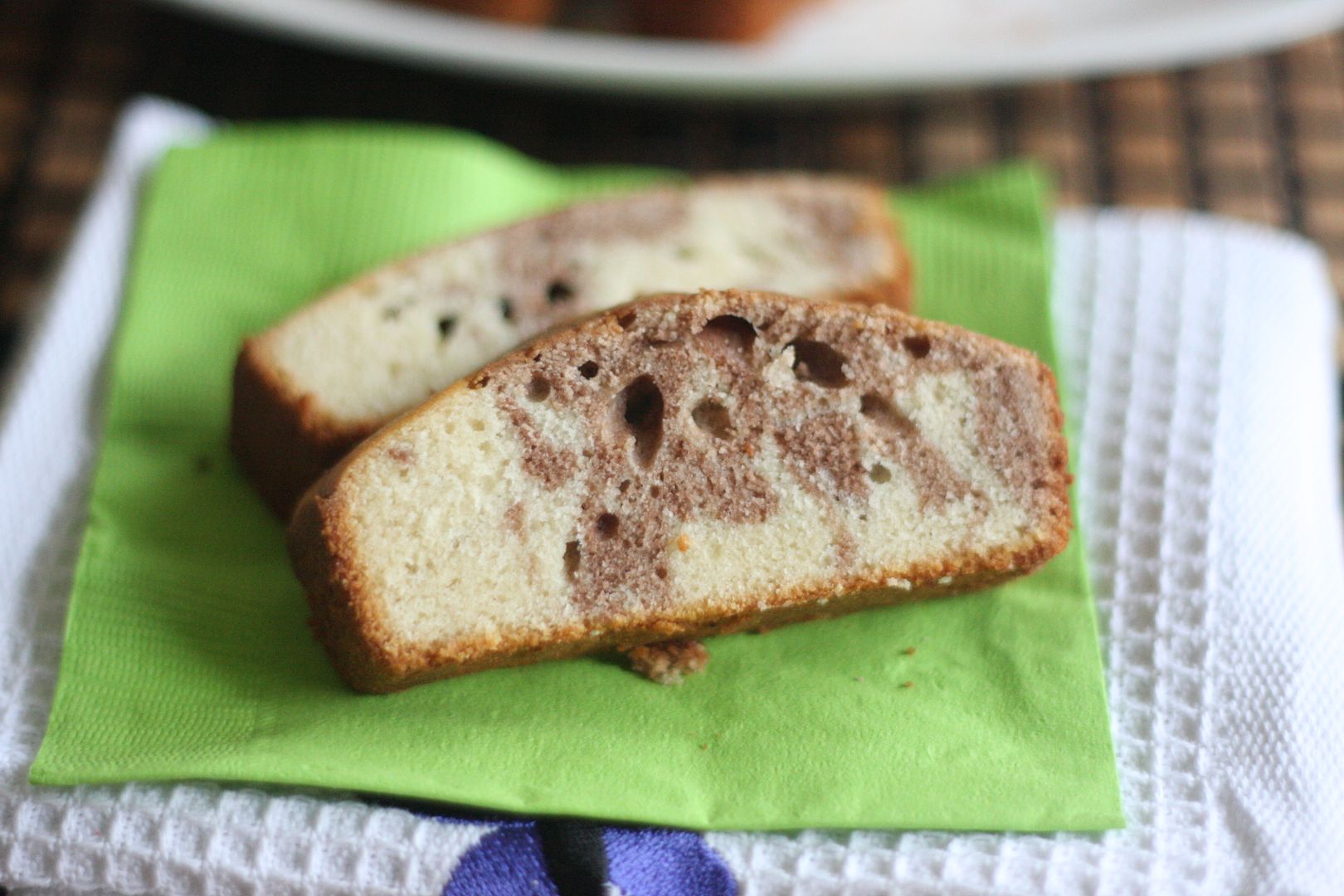 Marble Pound Cake
Ingredients
1. 2 1/4 unbleached all purpose flour
2. 1 stick of butter brought to room temperature
3. 4 eggs
4. 1/4 cup of milk (skip the milk and add one more egg)
5. 2 tsp baking powder
6. 1/4 tsp salt
7. 3 tbsp cocoa powder
8. 2 tsp vanilla extract
9. 1 cup of sugar (recipe calls for 1 1/2 cups of sugar)

Method
1. Beat together sugar and butter till it is light and fluffy (I used an electric egg beater)
2. Add in one at a time beating well.
3. Add in the vanilla.
4. Sift together the dry ingredients except the cocoa powder.
5. Add the flour a bit by bit to the butter egg mixture. Mix with a spatula or use the beater to mix it in gently. (Over beating makes the cake tough says the book)
6. Butter a loaf pan or a round pan and set aside.
7. Preheat the oven to 400F.
8. Separate the batter into 2 parts. Mix in the cocoa powder into one batch.
9.Pour the non-cocoa batter into the pans first.
10. Pour in the cocoa batter on top. With the knife make a few strokes.
11. Bake for 50-60 minutes till a tooth pick inserted comes out clean.
12. Cool on a wire rack for 20-30 minutes or cool completely before cutting.