We took a trip yesterday to bolster some civic lessons for DD. Living as we do in the shadow of the nation's capital there are many opportunities for civic lessons but we don't take part in them as often as we'd like.
So on the day we visisted the encampents of the Occupy DC. They looked messy, smoky but had an energy and openness about them. There is a website which clearly lists the agenda for the day. A different group in support of Occupy DC was trying to occupy an abandoned building.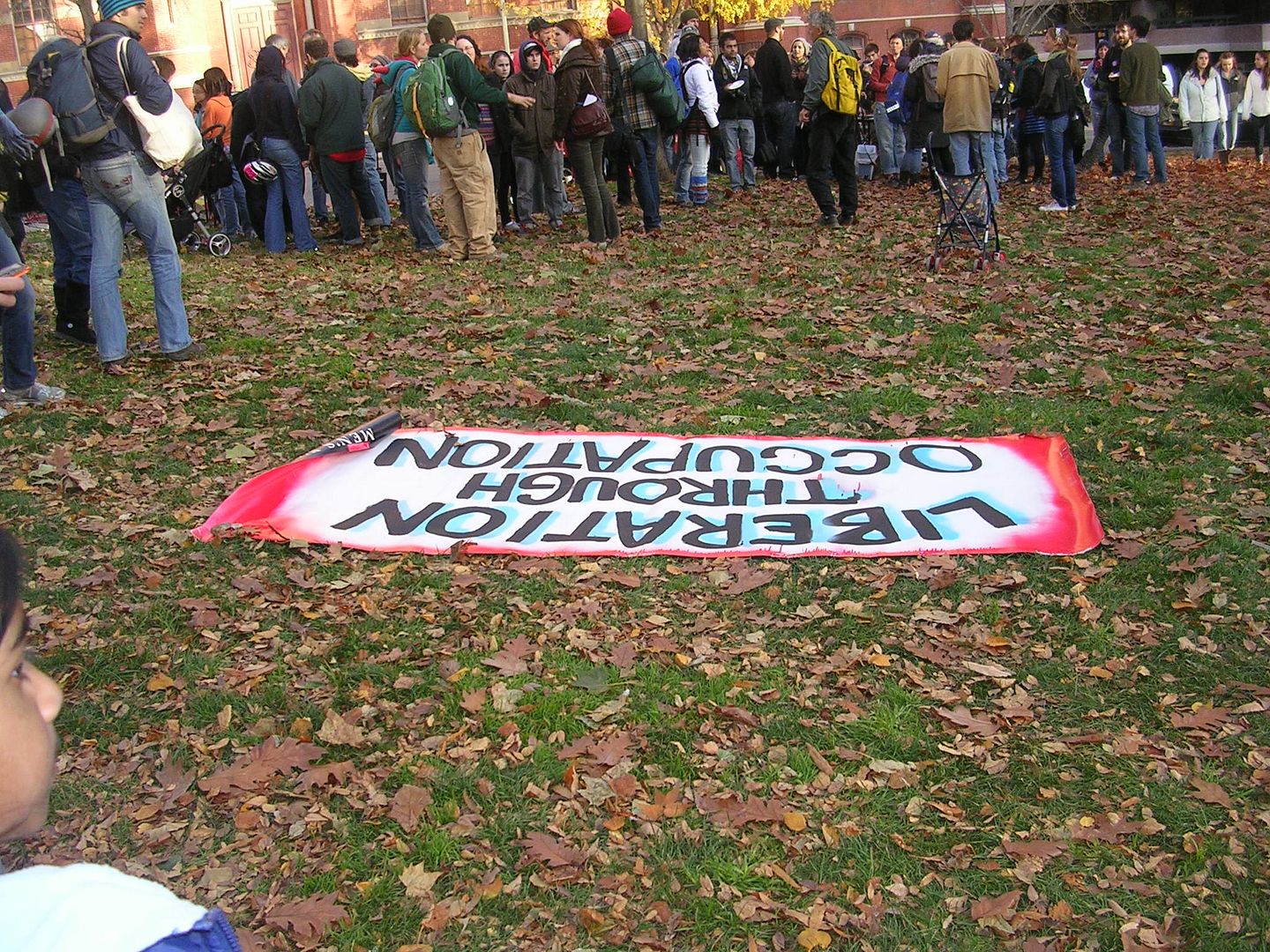 Numerous police cars with a fire truck came zooming by and the occupiers kept at it for over an hour. We had to leave because our time on the parking meter was running out. We could not not run after watching a parking attendant give out parking tickets(parking tickets over the weekend?).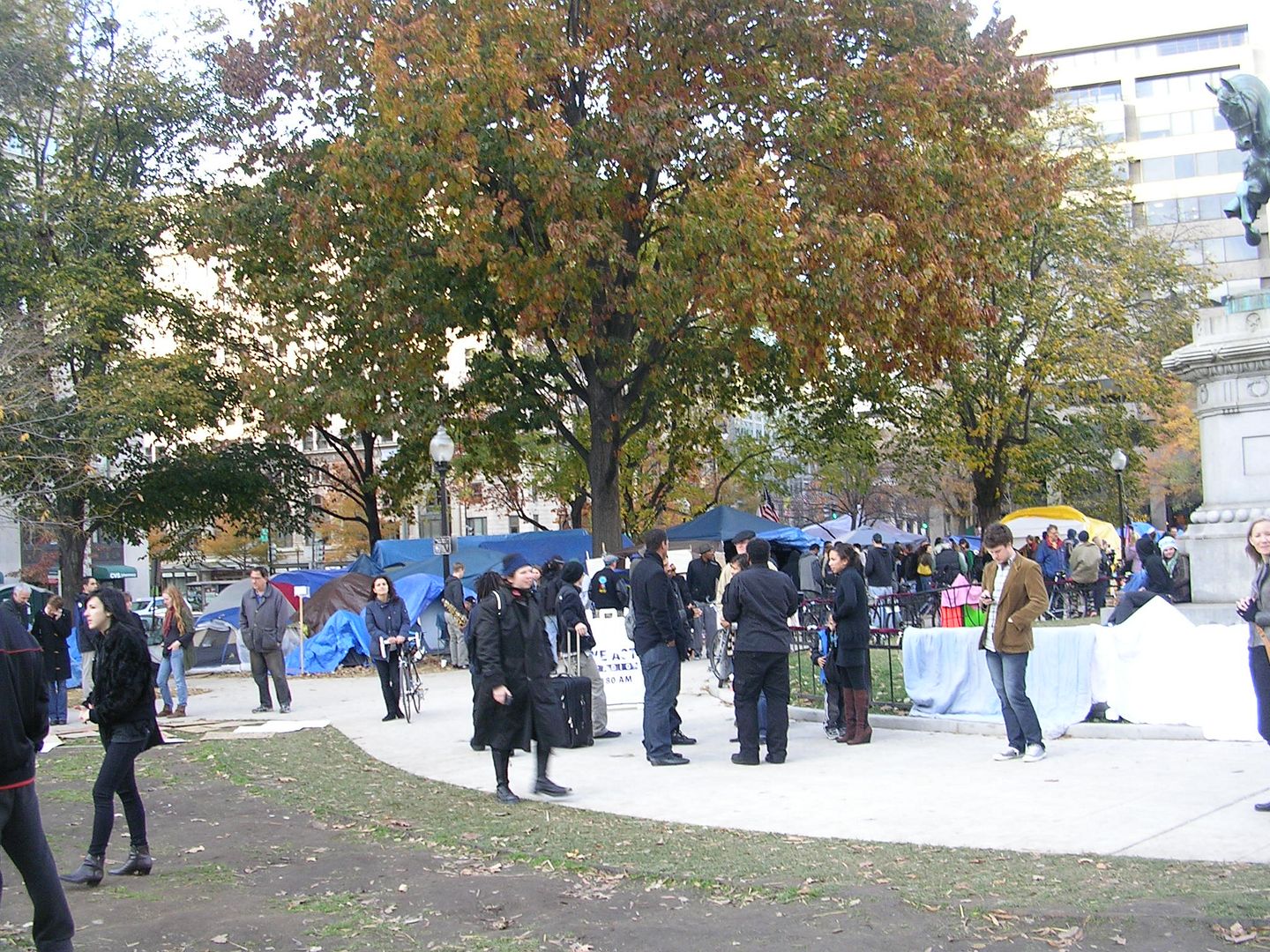 There was also drama when the fire truck started moving and the occupiers lay in front of the truck to block it. At that moment a spectator yelled out to the occupiers calling them an embarassment and asking the anarchists to pack up and go home.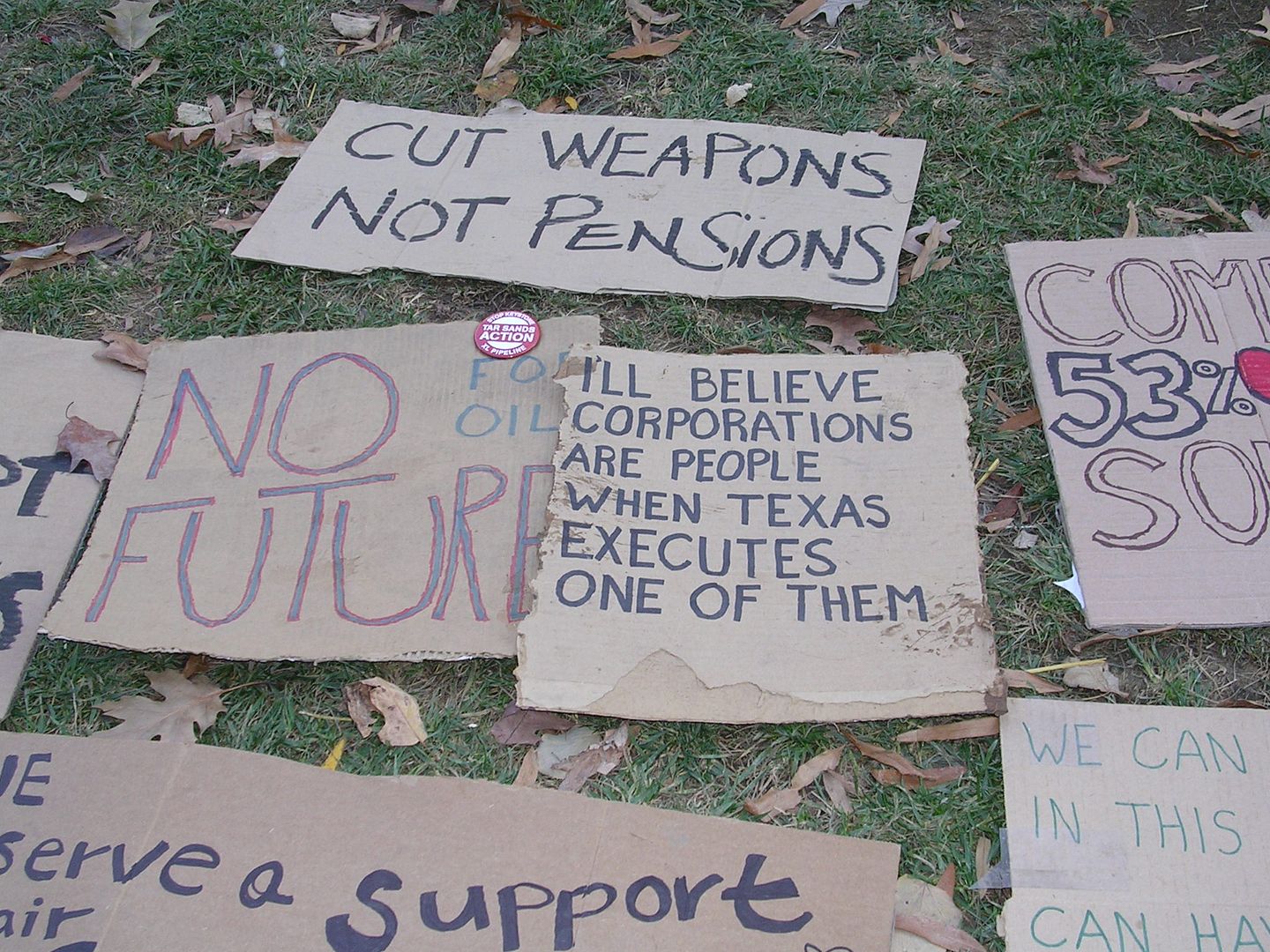 I am with the occupiers but it would make more sense to occupy Congress or the Supreme Court (their fantastic decision which made buisnesses same as people).
From civic lesson to recipes that come in handy for a quick meal.
Tindora is DD2s favorite vegetable. Unlike DD who is not very vocal about these things DD2 speaks her mind. So I am finding ways to cook up this vegetable which is suddenly a regular on my grocery list. I also made cabbage with channa dal which is delightful in its simplicity and thought I should share it.
Tindora can be chopped into slice across or cut into thin strip lengthwise. The first is easy to do but the second method is what makes this vegetable taste really good.
Tindora Stir fry
Ingredients
1. 1 lb of Tindora or kovakkai
2. 1/2 tbsp of sambhar powder
3. salt to taste
4. 3 tsp of oil

Method
1. Wash and cut the end of the tindora and cut vertically into 4 slices per vegetable
2. In a flat bottomed pan heat the oil and add the cut tindora.
3. Saute them (about 20-25 minutes) till they start to turn brown and cripsy.
4. Add in the salt and the sambhar powder and toss them for another 5-10 minutes.

Serve them with rice and dal or mix the vegetable with steamed rice with some ghee or as a side for chapatis.




Cabbage with Channa Dal
Ingredients
1. 1 cabbage shredded into thin strips(about 2 cups)
2. 1/2 cup of channa dal ( bengal gram) - toor dal or moon dal can also be used
3. 1 tsp of turmeric powder
4. 1/4 cup of onions chopped
5. 7-10 green chilies slit
6. salt to taste
7. 1 tsp of oil
8. seasonings: 1/2 tsp of split urad dal, cumin seeds, mustard seeds and curry leaves
9. 1 tbsp of grated coconut (optional)

Method
1. Wash and cook the channa dal with lots of water, turmerice powder and a tsp of sesame oil. I cooked in a sauce so the dal does not fall apart.
2. In a wide mouthed pan heat oil add the seasonings one by one. Urad dal and when it starts to turn brown add the cumin seeds, mustard seeds and the curry leaves.
3. Add the onions and green chilies and saute till the onions turns slightly brown.
4. Now add the cabbage and let them cook completely, add in salt and the cooked channa dal drained of water completely. Mix and cook for 5-8 minutes till there is no moisture left.
5. If adding coconut sprinkle on top and turn off the heat.